Welcome back! This week's special guest is Rachel King, an acclaimed pastry chef who has worked at restaurants such as Nine-Ten and Mister A's. When she was the pastry chef at Searsucker in 2013, she was nominated for Best New Pastry Chef: West Region by Food & Wine magazine. After working at San Diego's top restaurants, Rachel branched off on her own into the world of edibles, and founded Kaneh Co. As the culinary director, she creates all the recipes for the brand's gourmet cookies, jellies, and brownies that are infused with California-grown cannabis extract. Rachel talks about how she made this pivot in her career, and how there's still judgment against people who work in the cannabis industry (despite it being legalized in California). She also sheds some light on the process behind making edibles at the consumer level: it's highly regulated, and requires exacting precision. Rachel's pick for Two People, $50, is the Thai food at The Original Sab-E-Lee. Troy recommended the homestyle Mexican cuisine at Super Cocina, and Lauren liked the new menu at Soda & Swine.
In Hot Plates, we learned that Callie is going to open in the East Village and will be run by a star chef with local ties. Communal Coffee is expanding to a new location in South Park. The new "Invigatorium" café from Modern Times and CH Projects opened in the East Village. Barrio Dogg, a popular gourmet hot dog shop on Logan Avenue, expanded with a new tap room that serves beers from both sides of the border.
David's 60 Second Beer Review this week is Chrispy Boi Helles Lager by The Original 40 Brewing Company.
This week's Hot Topic is about a recent study that was done on food delivery apps and services like Uber Eats, GrubHub and Doordash. If you're the paranoid type, you may want to stop reading now: A survey done by US Foods says that nearly 30 percent of delivery drivers admitted to taking food from an order, and 54 percent admitted that they're "often tempted by the smell of the food." And this part of the survey is not surprising: 85 percent of customers surveyed said they want restaurants to use tamper-evident labels to address this issue.
Thanks for listening, and we'd love to hear from you! Call us at 619-744-0535 and leave a message. Or if you're too shy to call, you can email [email protected]. You can give us your recommendations for Two People, $50, tell us about any news happening in San Diego's culinary world, let us know who you'd like to hear featured as a guest on the podcast, or ask Troy a question!
Subscribe to the Happy Half Hour on Spotify, iTunes or Google Play, or listen below.
Recent Episodes
For all previous episodes, click here.
Would you like to sponsor a podcast episode at your restaurant or bar? Email David, our producer and digital media director.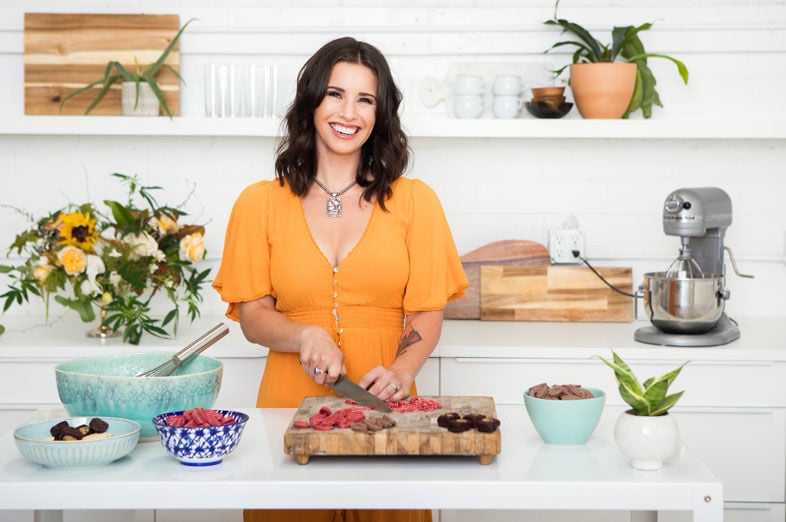 Photo by Becca Batista, courtesy of Katalyst Public Relations