Welcome back to the Happy Half Hour! This week's special guest is Anchi Mei, senior program manager of the International Rescue Committee in San Diego. The IRC is a nonprofit devoted to helping refugees and asylees set down roots and build a new life. Anchi runs its MAKE Projects (Merging Agriculture, Kitchens, and Employment), which include a small working farm, a café, and a culinary program right in the heart of North Park, by St. Luke's Church. Through the farm and the café, high school students and adults alike can earn an income while learning job-readiness skills. Their catering company, Project CHOP, was created as a transitional employment program to provide their interns and employees—many of them students attending schools in City Heights, and women—the opportunity to "learn by doing."
Anchi shares that the pandemic forced them to adapt their programs. She and her team turned a vacant lot into Pop on 30th, an outdoor dining spot where they now collaborate with North Park restaurants who can also use the space. They also changed the crops they grow on their small farm—they previously grew specialized vegetables for area restaurants, but have switched to more common produce like zucchini and tomatoes to start a CSA box that the general public can subscribe to, which will help support their programs. While their mission across the board is to help refugee and immigrant communities gain the skills and knowledge to build stability and success in their lives, Anchi believes the benefit goes both ways, because they get to deliver fresh food to the community. Check out their website to make reservations for the café and subscribe to their weekly CSA box.
In Hot Plates, we'll start with the bad news first: Tiger!Tiger!, a North Park favorite, isn't going to reopen. Bankers Hill Restaurant and Bar is temporarily closing after September 26, but take heart—it's not permanent. We end the segment with good news: A new French bakery opened in Pacific Beach. La Clochette du Coin, a café and bakery in La Jolla known for their tartines, opened a second location on Cass Street. The Wise Ox just had their opening in North Park in the space formerly known as The Heart & Trotter. It was purchased by chef Brad Wise, and is a deli and butcher shop rolled into one serving sandwiches along with housemade hot dogs, burgers, and beef fat fries. A new food truck is coming to North Park this weekend. Chef Lauren Lawless, who just won Supermarket Stakeout and will be on Hell's Kitchen early next year, is launching a tapas food truck, Flawless Cuisine, on Adams Avenue.
For this week's Two People for Takeout/Two People for $50, Anchi chose the croissants from Wayfarer Bread, and Troy picked his favorite Italian restaurant, Bencotto in Little Italy. They also wanted to give shoutouts to their favorite restaurants in City Heights: The Neighborhood Cafe and Minh Ky Restaurant. David also went with pasta, choosing Cucina Sorella in Kensington, and Marie's pick to satisfy her mariscos cravings was Oscars Mexican Seafood.
Thank you for listening! As always, we want to hear from our listeners. Do you have a question for Troy? Need a recommendation for takeout? Is there a guest you want us to book on the show? Let us know! You can call us at 619-744-0535 and leave a voicemail, or if you're too shy, you can email us at [email protected].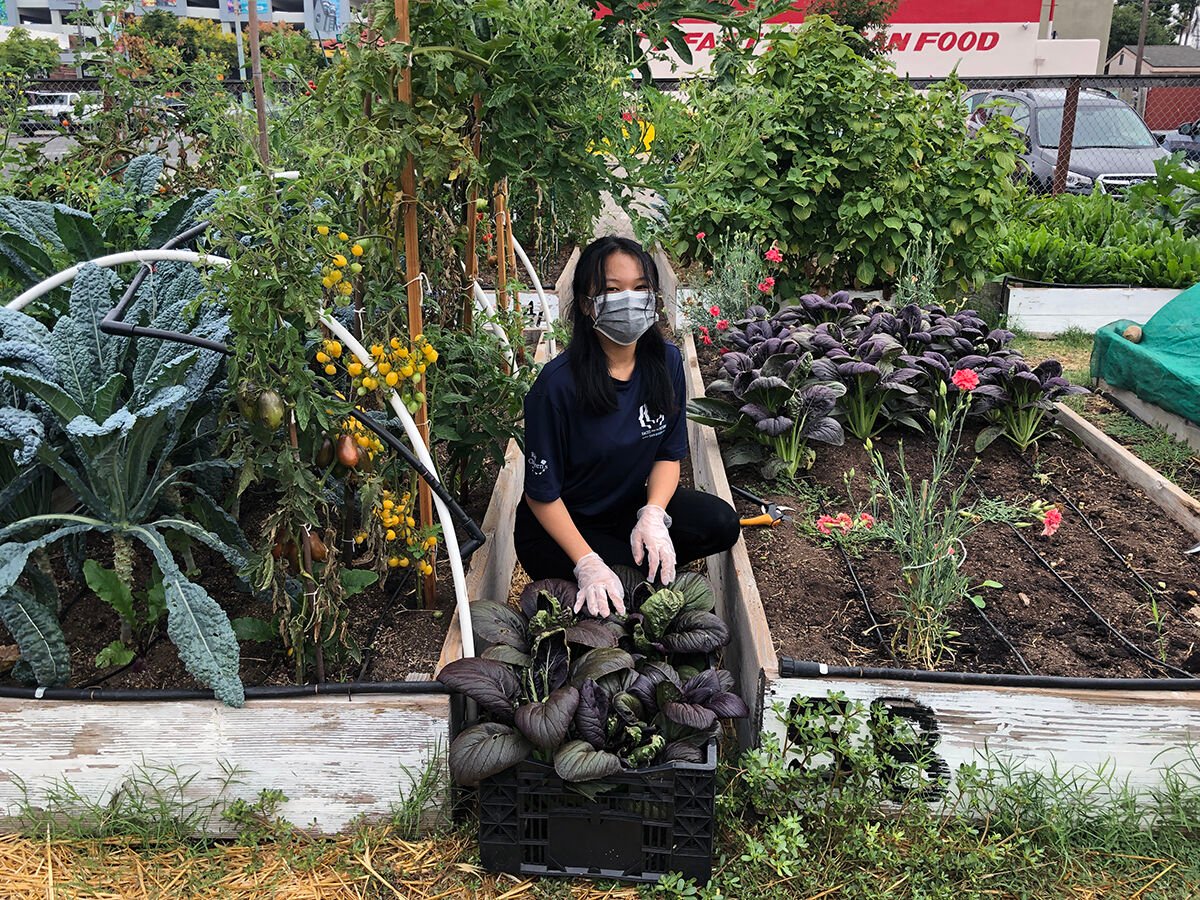 Alexandra Steinhaus