Welcome back to the Happy Half Hour! Today's guest is Hanna Tesfamichael, chef and owner of Hanna's Gourmet in Normal Heights. Born in Eritrea, Hanna came to San Diego to study food and nutrition at San Diego State University. She worked for a while at Jenny Craig, and then in 2008 she opened her own catering kitchen before opening Hanna's as a full-service restaurant in 2011.
Hanna chatted with us about her unexpected journey from nutrition coach to caterer to restaurant owner. Throughout college, she worked at a catering company and fell in love with it. She was always drawn to the kitchen, and that led her to become a personal chef. But when she started Hanna's Gourmet, she had no intention to turn it into a restaurant, much less a beloved neighborhood bistro.
We then dove into how she began her catering company, which included a three-year journey finding a place to rent. It was no easy endeavor—she and her husband had to build from the ground up. Between 2008 and 2011, Hanna's functioned as a caterer, but as customers kept asking her to do takeout, she converted the storage area next door into the dining room we know today.
Unfortunately, the future of catering looks grim, and we discussed what that might look like for businesses everywhere. Hanna's Gourmet is one of the many that've had to adapt, and they are now offering a weekly menu of small-batch, made-to-order dinners. While some of the favorites stay the same—like the tortellini with pear, Parmesan cream sauce, prosciutto, and their best-seller, the Moroccan chicken—everything else on their global menu changes. Hanna told us that she loves to get her customers involved, having them send in recipes and seeing what they like. You can order through her website, which has all the information.
In Hot Plates, North Park is getting some Thai street food. The owner of Mngo Cafe on Convoy is opening Kin Len on 30th Street in the old Berkeley Pizza spot. There's a brand-new Mexican restaurant in Ocean Beach: La Doña OB Cantina opened last Saturday, taking over the spot on Bacon Street where Nati's was for 60 years. The list of new restaurants continues with Seaport Village, which is getting a Malibu Farm restaurant. The restaurant is known as a spot for celebrity sightings, and has expanded to eight locations around the world. It's going to replace Harbor House, which has been on the waterfront for 40 years. But don't get too excited just yet—you will have to wait a little longer as the restaurant won't open until 2022.
In Two People for Takeout / Two People for $50, Troy kept his ramen hunt going strong with Menya Ultra Ramen, one of the most esteemed ramen places in both San Diego and Tokyo. Marie followed up Troy's journey with her recommendation for quality noodles at Ramen Ryoma in Hillcrest. Hanna couldn't decide between two, so she chose both: the Azerbaijani-inspired fare from Cafe 21 and the classic Italian appetizers and pastries at Ciccia Osteria in Barrio Logan. David took us on a little trip to the Little Italy Food Hall, where he tried a flatbread from Graze by Sam and Bobboi Natural Gelato's charcoal-infused vanilla ice cream.
Thank you for listening! As always, we want to hear from our listeners. Do you have a question for Troy? Need a recommendation for takeout? Is there a guest you want us to book on the show? Let us know! You can call us at 619-744-0535 and leave a voicemail, or if you're too shy, you can email us at [email protected].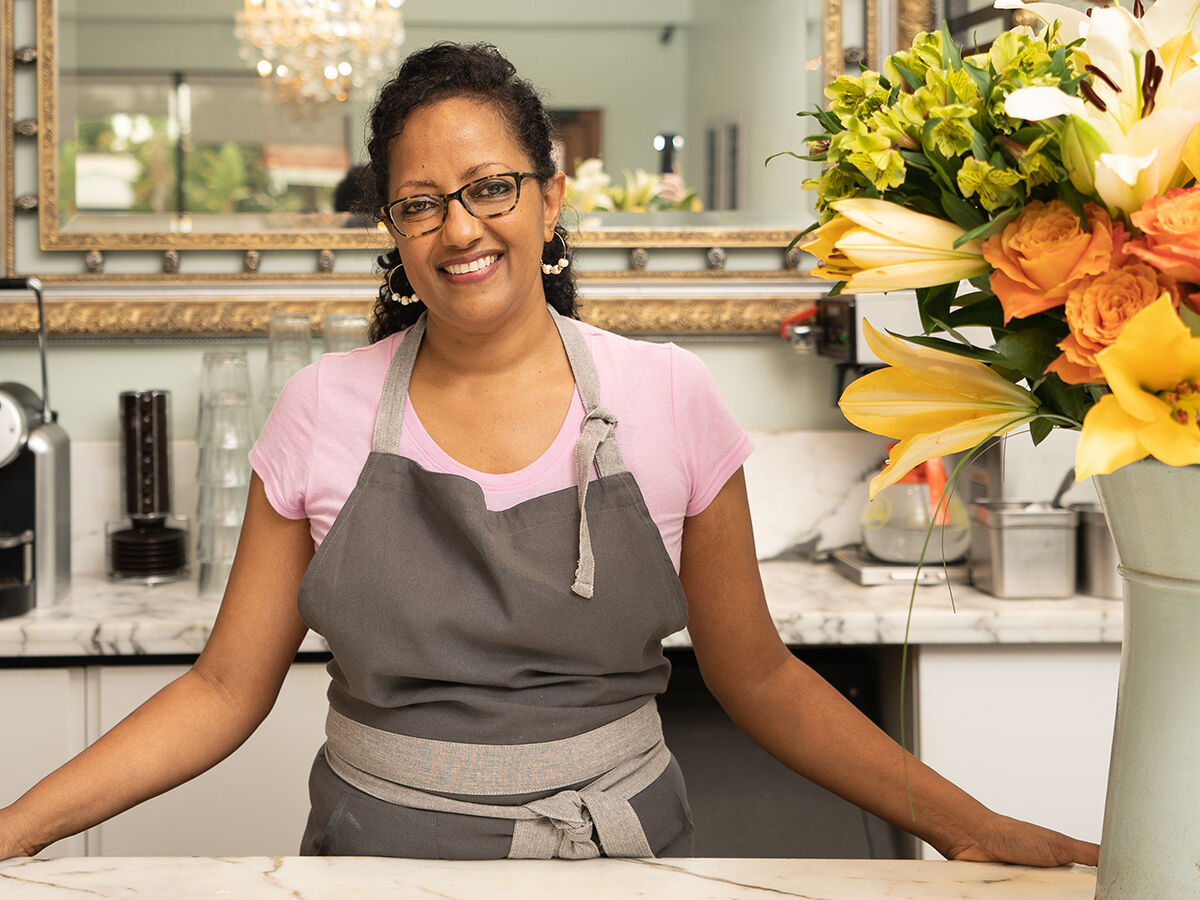 James Tran and Olivia Beall