In this month's episode of Inside San Diego Magazine, we're sharing the behind-the-scenes scoop on the making of our October issue.
We walk you through Troy Johnson's review of Bistro du Marché in La Jolla, plus travel news like the launch of a Tesla ride share service that can take you to LAX and a destination guide to Mexico City. We also share details about our shoot with Dr. Alan Shahtaji, the UC San Diego Health doctor who graces this month's Top Doctors issue and happens to be the doctor for the US Women's National Soccer Team.
Joining us is Dr. Sara Mednick, a San Diego-based associate professor of cognitive science at UC Irvine, who studies sleep. She tells us why we should all be napping and how to make the most of that quick shut-eye.
Subscribe to Inside San Diego Magazine on iTunes or Google Play, or listen below.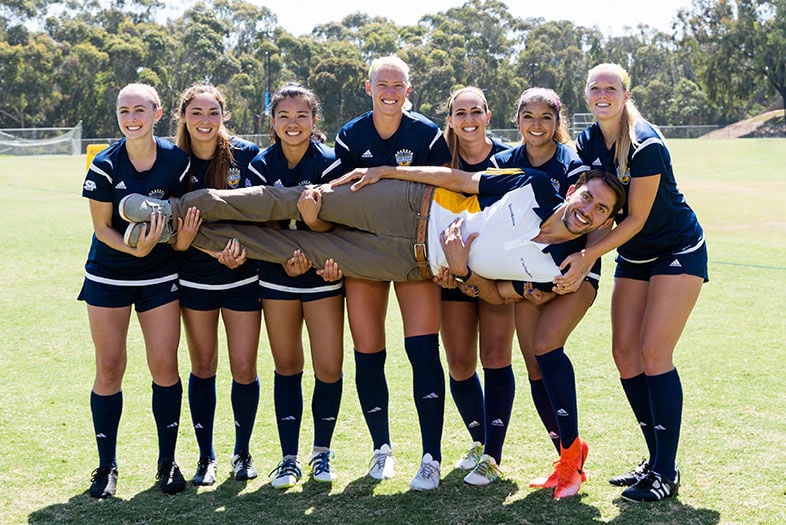 Our cover doctor, Alan Shahtaji, with the UC San Diego women's soccer team. | Photo: Jenny Siegwart