On this week's Happy Half Hour, sponsored by Hilton and recorded at the Hotel del Coronado, our special guest is Rick Chapman, the co-founder of Coronado Brewing Company, which has been open for over 23 years. Rick and his brother, Ron, opened the brewpub in the heart of their hometown of Coronado in 1996. Since then, their beers have won some major awards, including the 2014 World Beer Cup Champion for Best Mid-Sized Brewery, and they won four medals at the 2019 Great American Beer Festival competition. They expanded in 2012 with a state-of-the-art production facility and tasting room in Bay Park, and in 2014, they opened up the Imperial Beach Restaurant. They have also expanded their brewhouse to meet the distribution demands of 16 states and 15 countries.
For Two People, $50, Rick gave us a few choices: Kaiserhof Restaurant and Biergarten in OB, and his Coronado favorites, Village Pizza, Lil' Piggy's Bar-B-Q, and the Brigantine. Lauren chose George's Level 2 because of their creative custom cocktails, like the pumpkin spice margarita. Erin chose Waypoint Public because of its family-friendly atmosphere and its beer cheese dipping sauce. Troy chose a favorite of many local chefs, The Joint in OB, but you will likely spend over $50 for this delicious, fresh food.
In Hot Plates, we talked about how Accursio Lota, formerly of Solare, announced a while back he was going solo and took over the Cardamom Café and Bakery space in North Park to open a new Sicilian restaurant named Cori Pastifico. Park Commons, the new food hall in Sorrento Valley from Whisknladle, will be opening on November 11, and it will have five fast-casual restaurants and a full bar.
This week's Hot Topic is about labels on beer bottles going paperless! A recent article in Food & Wine talks about how Anheuser-Busch is experimenting with something called "direct object printing," where they will apply the ink and varnish "label" directly on the glass, instead of using paper and an adhesive. Beck's Brewery is currently using this technology in the U.K.
Thanks for listening, and we'd love to hear from you! Call us at 619-744-0535 and leave a message. Or if you're too shy to call, you can email [email protected]. You can give us your recommendations for Two People, $50, tell us about any news happening in San Diego's culinary world, or let us know who you'd like to hear featured as a guest on the podcast.
Subscribe to the Happy Half Hour on Spotify, iTunes or Google Play, or listen below.
Recent Episodes
For all previous episodes, click here.
Would you like to sponsor a podcast episode at your restaurant or bar? Email David, our producer and digital media director.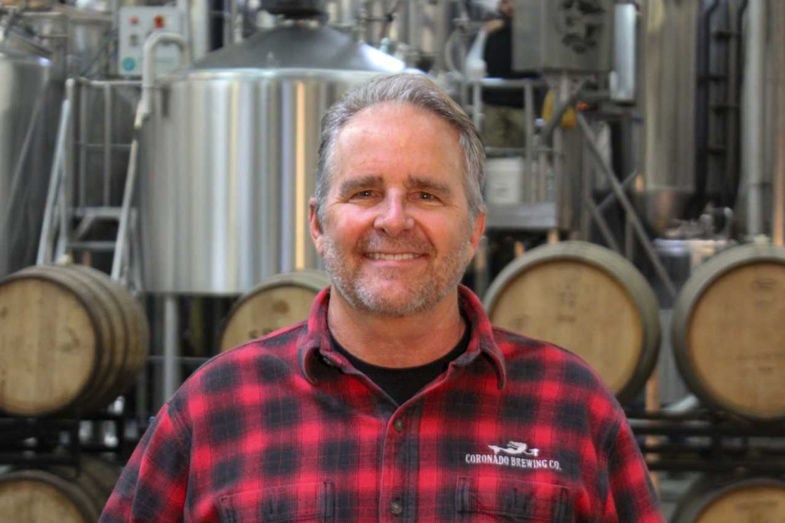 Rick Chapman