Welcome back to the Happy Half Hour! This week's episode is our first international one, and our special guest is Fernando Perez Castro, the founder of La Lomita Winery and Finca la Carrodilla in Valle de Guadalupe, Baja California's wine country. Fernando founded the winery in 2009, and it's the first certified organic winery in the region. La Lomita's Pagano grenache is on the wine list at the acclaimed The French Laundry. Fernando chatted with us virtually from his home in Ensenada.
Every October, the region gears up for the Valle Food and Wine Fest, which was started by chefs Javier Plascencia and Nancy Silverton, and food writer Carolina Carreño. Even though it launched only four years ago, the event has attracted celebrities and other big names in the food and wine industry. It was slated to commence this weekend, but canceled and postponed to 2021 because of the pandemic.
Valle de Guadalupe is an emerging wine region. In recent years it's received a lot of media coverage—Anthony Bourdain called it "Little Tuscany" when he visited—and it's become increasingly popular with San Diegans and Angelenos. But there have barely been any tourists for months. Crossing the border for nonessential travel is still limited until the end of this month. How is our southern neighbor holding up?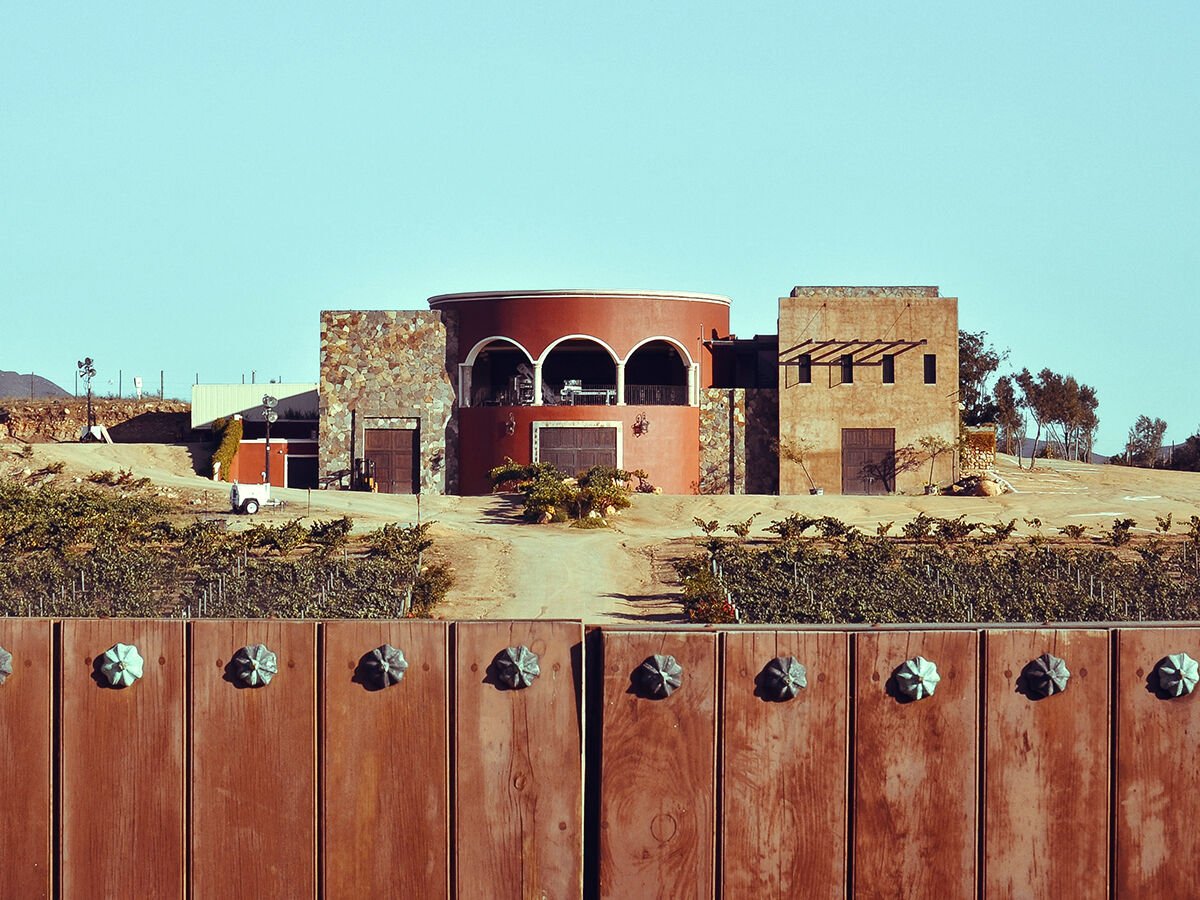 Unsurprisingly, Fernando says the valle has been hurting. He closed La Lomita's tasting rooms, as well as Lunario—the winery's new restaurant that had just opened last fall—for nearly four months. They managed to keep their employees on payroll, and have since been able to reopen at a limited capacity, but businesses are struggling. Fernando says they miss the regulars from Southern California who appreciate the valle and its vintners. During this episode, we also learned a lot about the ins and outs of exporting wine from the valle to California, that small businesses in Mexico don't have access to any kind of government assistance, and what qualifies as an organic winery.
In Hot Plates, we talked about the revamped Taste of Little Italy event, which starts October 4, and how it's been tailored for takeout. Sam the Cooking Guy is launching a ghost kitchen, Eats by Sam, in Seaport Village with sandwiches and burgers available for delivery. Cali Dumpling, an LA-based company that delivers frozen handmade Chinese dumplings like wontons and xiao long bao, expanded to San Diego. Last, we want to help spread the word about a fundraiser for San Diego chef Anthony Sinsay: Anthony was diagnosed with cancer and is in need of funds for his medical treatment, because he was laid off from his executive chef position and no longer has health insurance. Please donate if you can.
In Two People for Takeout / Two People for $50, Fernando gave us some great recommendations on where to eat around Baja: Via Torél in Valle de Guadalupe, carne asada at El Paisa in Ensenada, and the fish tacos at Tacos Corona in Ensenada, which was recently highlighted in Netflix's Taco Chronicles. David's pick this week is the mussels at Original 40 Brewing in North Park. Troy is on a quest to find the best ramen in San Diego, and he liked the ramen with roasted black garlic sauce at Nishiki in Hillcrest. I also had a ramen pick this week—the tantan ramen at Menya Ultra Ramen in Clairemont.
Thank you for listening! As always, we want to hear from our listeners. Do you have a question for Troy? Need a recommendation for takeout? Is there a guest you want us to book on the show? Let us know! You can call us at 619-744-0535 and leave a voicemail, or if you're too shy, you can email us at [email protected].