With all the restaurant development that's happened in Little Italy and North Park, it was only a matter of time before the trend trickled northward. In today's edition of Hot Plates, we have three new restaurants above the 56, including D.C. export ChiKo in Encinitas, Eve (coming to Oceanside next year), and Exhale—a modern Mexican restaurant—also opening in O'side. Closer to the city, The Nood Bar will open early next year in North Park and Moto Deli's Alex Carballo has purchased a dive bar with a special history.
Our guest is Jim Floros, President and CEO of the Jacobs & Cushman Food Bank of San Diego. He's helped expand the Food Bank's programs, increase the number of people they serve monthly from 320,000 to 370,000 San Diegans, and shift the nonprofit's focus from just "food banking" to "nutrition banking." In fact, they have a full-time nutritionist on staff and a policy against stocking sodas, sheet cakes, muffins, candy, or energy drinks. Floros also explains why they teach people how to grocery shop, why expiration dates are bogus, and how you can easily help hungry locals during your next grocery store trip.
In Two People/$50, we're recommending Second Nature, Tahona, and Italissimo Trattoria.
And did you hear? San Diego Magazine has launched its Insiders club, offering exclusive discounts at editor-selected restaurants, bars, spas, and more for just $10 per month. That's right—it'll cost you less than happy hour.
Today's episode is sponsored by Donovan's Steak & Chop House.
Subscribe to the Happy Half Hour on iTunes or Google Play, or listen below.
Recent Episodes
For all previous episodes, click here.
Would you like to sponsor a podcast episode at your restaurant or bar? Email David, our producer and digital media director.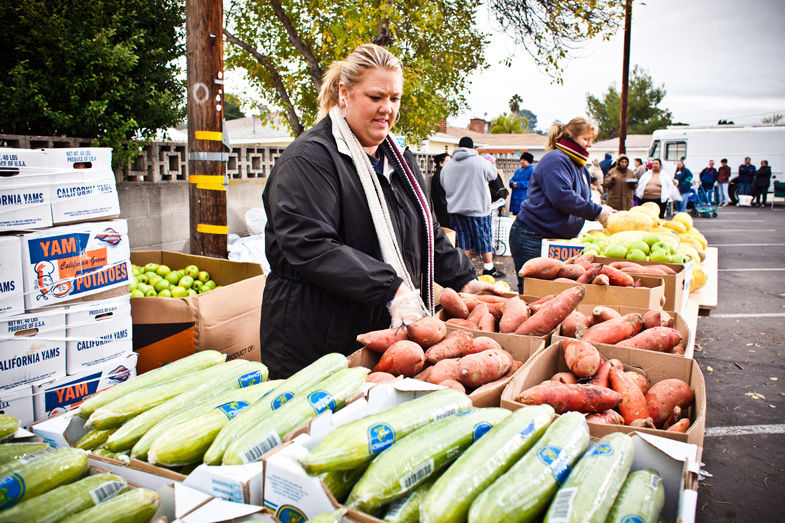 John Mireles