This week's guest is Priscilla Curiel, chef and owner of Tuetano Taqueria in San Ysidro. Priscilla's taqueria has only been open for a little more than six months and was already written about in Food & Wine, and her birria tacos topped with roasted bone marrow is the Very Important Taco in the May issue of San Diego Magazine. Priscilla talked about growing up in a family of restaurateurs (her family owns Talavera Azul in Chula Vista and La Espadaña in Tijuana), what it's like to strike out on her own, and how San Ysidro Boulevard seems to be in the middle of a revitalization. Priscilla's pick for Two People, $50 is Ironside Fish & Oyster Bar, and the staff liked the Catamaran, Peace Pies, and Trust.
In Hot Plates, we learned that another San Diego chef is going solo:
DJ Tangalin left Bivouac Ciderworks and is opening Maya Eatery in Hillcrest, a restaurant focusing on modern Filipino cuisine, and we discussed why Filipino food has not become mainstream in San Diego yet despite the city having the second-highest Filipino American population in the country. In other news, a two-story restaurant devoted to wine and food from Baja will open in Chula Vista, and Troy talked about the next-level Game of Thrones-themed cocktails being shaken up at the Grant Grill.
David's 60 Second Beer Review pick is Alesmith's Luped In IPA.
This week's Hot Topic: are millennials tired of drinking? Recent articles show that millennials have cut back on their drinking and that the market for non-alcoholic drinks and mocktails will grow over 30 percent over the next few years.
We want to hear from our listeners! Call us at 619-744-0535 and leave a message or email [email protected]. You can give us your recommendations for Two People, $50, or tell us about any news happening in San Diego's culinary world.
Our sponsors for this episode are Donovan's in the Gaslamp and the San Diego Padres—get tickets at padres.com
Subscribe to the Happy Half Hour on Spotify, iTunes or Google Play, or listen below.
Recent Episodes
For all previous episodes, click here.
Would you like to sponsor a podcast episode at your restaurant or bar? Email David, our producer and digital media director.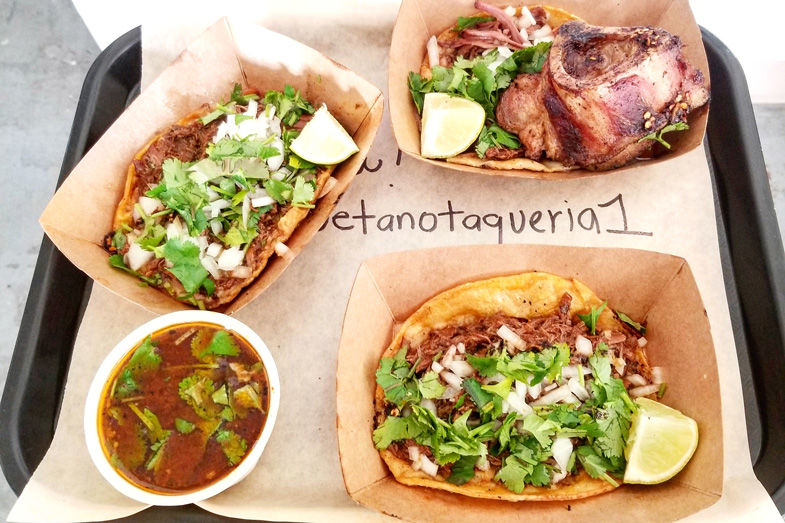 Priscilla Curiel