We're on location at Petco Park and taped this episode at the recent Padres vs. Mariners game.
This week's special guest is Katie Jackson, vice president of marketing for the San Diego Padres. Katie has been with the Padres for 5 years and oversees all the brand partnerships at the ballpark. She talks about the Party in the Park series—a huge themed happy hour event during every Friday home game—and the drink specials you can get for $5. Her pick for Two People, $50, is The Crack Shack, and the staff liked Realm of the 52 Remedies and Bankers Hill Bar and Restaurant.
In Hot Plates, we talked about the owners of Board & Brew and chef Alex Carballo opening Casero Taqueria in The Square in Bressi Ranch near Carlsbad. The Hotel Del is getting a new oceanfront restaurant in June, Serea, which is replacing 1500 Ocean and will be run by local chef JoJo Ruiz (the executive chef at Lionfish) and focus on sustainable seafood, letting guests pick their fresh catch of the day. Akira Back, a Michelin-starred chef with restaurants in Las Vegas, Seoul, Toronto and Singapore, is opening his first restaurant in San Diego, Lumi by Akira Back, in the Gaslamp. It will be a rooftop space on the corner of Fifth Avenue and J Street, and you can expect elevated sushi and sashimi.
David's 60 Second Beer Review this week is Tail & Tooth, a collaboration from Coronado Brewing and Belching Beaver—David enjoyed this hazy IPA, even though he confesses he's normally not a fan of Belching Beaver's beers (listen to find out why!)
This week's Hot Topic is about Instagram: Is the photography aesthetic made popular by the app and its influencers—like poses in front of pink walls, artfully arranged avocado toast—over? A recent article in The Atlantic says yes, but Troy has an interesting counterpoint.
We want to hear from our listeners! Call us at 619-744-0535 and leave a message or email [email protected]. You can give us your recommendations for Two People, $50, or tell us about any news happening in San Diego's culinary world.
Our sponsor is the San Diego Padres—get tickets at padres.com
Subscribe to the Happy Half Hour on Spotify, iTunes or Google Play, or listen below.
Recent Episodes
For all previous episodes, click here.
Would you like to sponsor a podcast episode at your restaurant or bar? Email David, our producer and digital media director.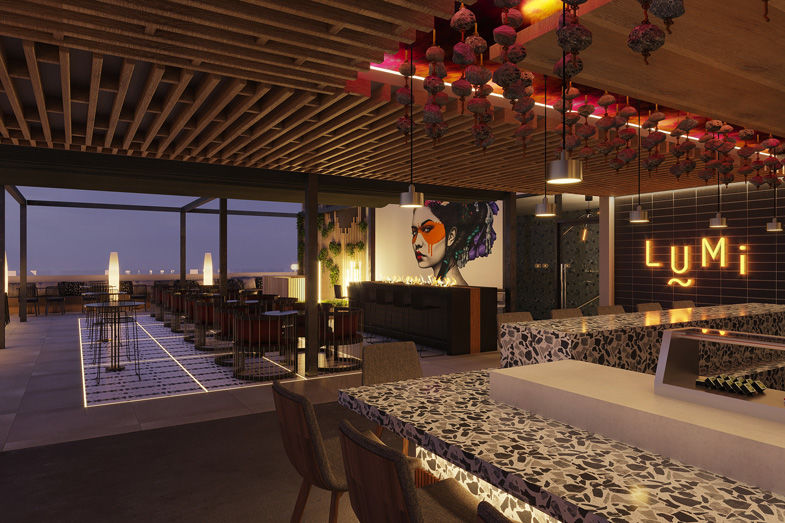 Lumi by Akira Back | Photo Courtesy J Public Relation