On today's Happy Half Hour, hosts Erin Chambers Smith and Troy Johnson along with producer Archana Ram are talking restaurant news, including Artisan Bento converting into Hachi Ramen in Bankers Hill later this month and the annual Festa Della Donna event at Cucina Enoteca.
Then Candace Moon, who specializes in legal issues related to the craft beer industry, drops by to talk trademarking, contracts, and how a bartending gig at Hamilton's motivated her to become "The Craft Beer Attorney." She also explains how the Pink Boots Society is helping other women in the craft beer industry with seminars and mentoring programs.
Candace sticks around to talk about a Scottish beer brand that's offering paid puppy parental leave to nearly 1,000 of its employees worldwide.
We also talk Small Bites, including where to get a great meal for two for under $50, like Jaynes Gastropob and North Park Beer Co.
Subscribe to the Happy Half Hour on iTunes or Google Play, or listen below.
Recent Episodes
For all previous episodes, click here.
---
Would you like to sponsor a podcast episode at your restaurant or bar? Email David, our producer and digital media director.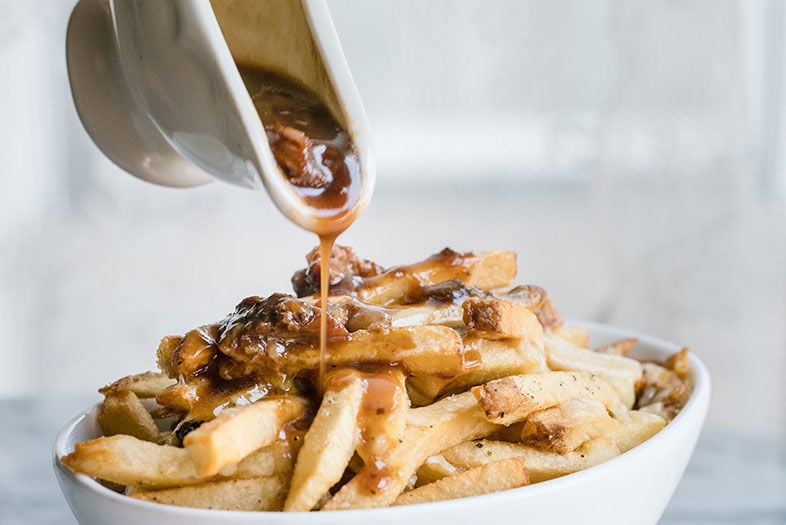 Chips and Gravy Poutine at Jaynes Gastropub | Photo: Sam Wells