In today's episode, we're coming at you from the newly renovated US Grant Hotel, where the hotel's beverage director Jeff Josenhans dishes on the hotel's Vieux Carré Lobby Experience, the Grant's upcoming Spring Rendezvous pop-up cocktail party, and a new collaboration drink with Julian Hard Cider.
In the day's dining news, hosts Erin Chambers Smith and Troy Johnson along with producer Archana Ram talk about the opening of Mexican eatery Curadero downtown and WestBean Coffee Roasters' expansion to Bankers Hill.
Today's guest, Josh Weigel, co-owner of Oceanside-based kombucha brand Living Tea Brewing Co., drops by to talk about what kombucha is, why we need to be drinking it, and all the benefits it has for your body.
Weigel sticks around to talk about tea production on the rise in the U.S., and we end the show with recommendations for Two People/$50, including Fig Tree Café and cookies from Prager Bros. Artisan Bread (Clinton Prager will be on next week's episode!).
Subscribe to the Happy Half Hour on iTunes or Google Play, or listen below.
This episode is brought to you by KAABOO Del Mar. Enjoy world class music from Red Hot Chili Peppers, P!nk, Tom Petty, Muse, and many more — plus comedy, contemporary art, gourmet cuisine, and more. Get more info and passes at KAABOODelmar.com.
Recent Episodes
For all previous episodes, click here.
---
Would you like to sponsor a podcast episode at your restaurant or bar? Email David, our producer and digital media director.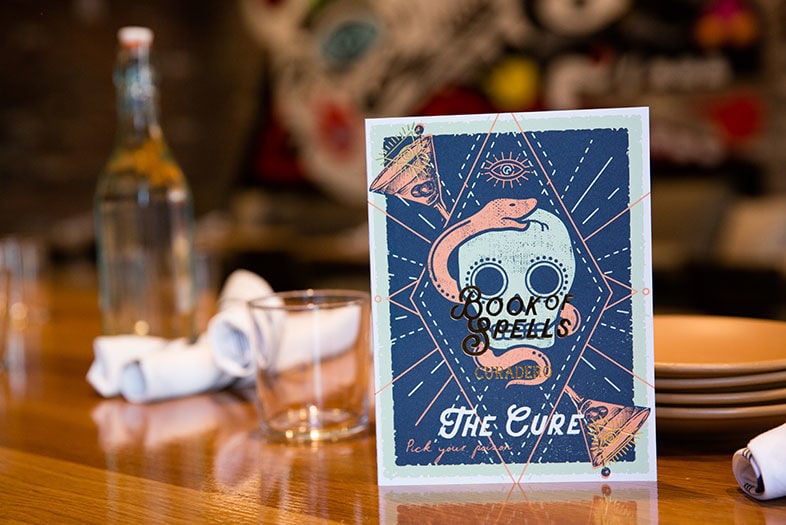 Mexican eatery Curadero has opened downtown. | Photo: Jenny Siegwart