On today's episode of the Happy Half Hour, hosts Erin Chambers Smith, Troy Johnson, and producer Archana Ram talk about the latest dining news, including the opening of Piacero Mio in Del Sur Towne Center and farmers market vendor Doggos Gus opening in North Park.
Today's special guest is Ryan Thorsen, the general manager of Bertrand at Mister A's, who talks about what exactly a "GM" does at a restaurant, celebrities who've dined at the Bankers Hill restaurant, and the wild requests he's gotten.
Our hot topic focuses on a Washington Post piece about a one female diner who's speaking up to say: "Servers, stop handing the check to my husband. I can pay, too."
We end the show with recommendations for Two People/$50.
Subscribe to the Happy Half Hour on iTunes or Google Play, or listen below.
This episode is brought to you by KAABOO Del Mar. Enjoy world class music from Red Hot Chili Peppers, P!nk, Tom Petty, Muse, and many more — plus comedy, contemporary art, gourmet cuisine, and more. Get more info and passes at KAABOODelmar.com.
Recent Episodes
For all previous episodes, click here.
---
Would you like to sponsor a podcast episode at your restaurant or bar? Email David, our producer and digital media director.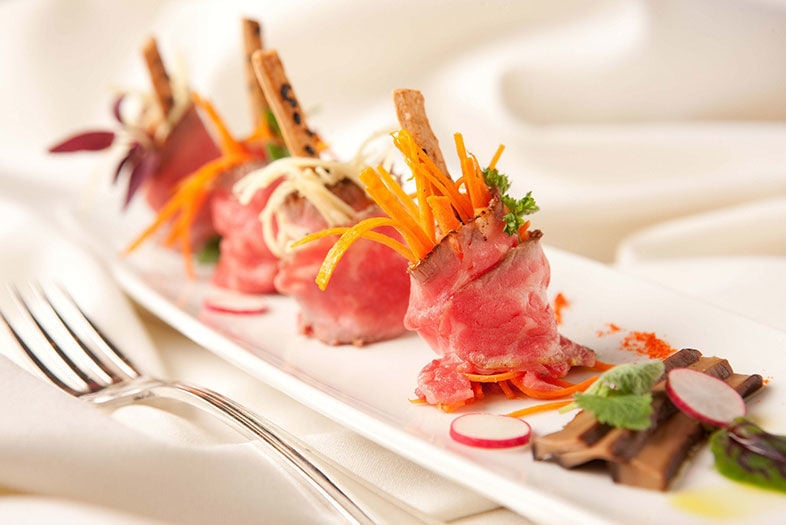 Bertrand at Mister A's | Photo courtesy of Mr. A's