It's our 50th episode! And it's a boozy one.
Hosts Erin Chambers Smith, Troy Johnson, and producer Archana Ram chat about local restaurant openings, like a pizza drive-thru coming to Pacific Beach and the Quartyard's move in the East Village.
Joining us is the North County-based team behind Misadventure & Co., a vodka company that makes their alcohol from past-due baked goods. They tell us all about how they actually make the spirit, plus the sustainability mission behind their brand. They also brought us a few handles, so of course we do a taste test.
We also chat about the problems with the rising popularity of mezcal and Coors rereleasing Zima.
We end the show with recommendations for Two People/$50, including The Land & Water Co., Plumeria, and Wrench & Rodent.
Subscribe to the Happy Half Hour on iTunes or Google Play, or listen below.
Recent Episodes
For all previous episodes, click here.
---
Would you like to sponsor a podcast episode at your restaurant or bar? Email David, our producer and digital media director.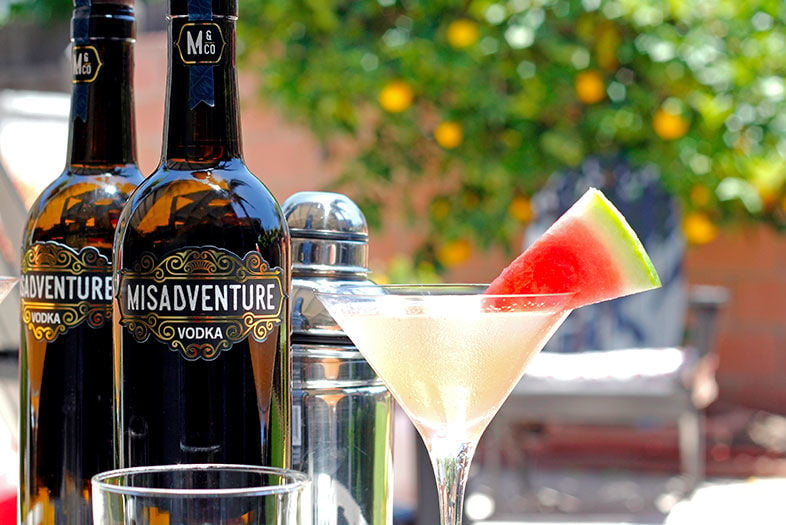 North County-based Misadventure & Co. makes alcohol from past-due baked goods.