In today's episode of the Happy Half Hour podcast, hosts Erin Chambers Smith, Troy Johnson, and producer Archana Ram are talking local restaurant news, including what's coming to the space once occupied by Café Bleu in Mission Hills, Ceviche House's move to Old Town, and a two-level Gaslamp property due next month.
Today's guest is chef Brad Wise of Trust, Troy's pick for Best New Restaurant in this month's Best Restaurants issue. He chats about what it was like to start working at JRDN just a few days after moving to the West Coast at age 21, working in a 12-story hotel in Bakersfield, and the most agonizing 21 minutes of his life.
We also chat about Amazon buying Whole Foods and female chefs who are leading the cannabis cuisine revolution.
We end the show with recommendations for Two People/$50, including Yokohama Yakitori Koubou, Upper East Bar, and Panca.
Subscribe to the Happy Half Hour on iTunes or Google Play, or listen below.
Recent Episodes
For all previous episodes, click here.
---
Would you like to sponsor a podcast episode at your restaurant or bar? Email David, our producer and digital media director.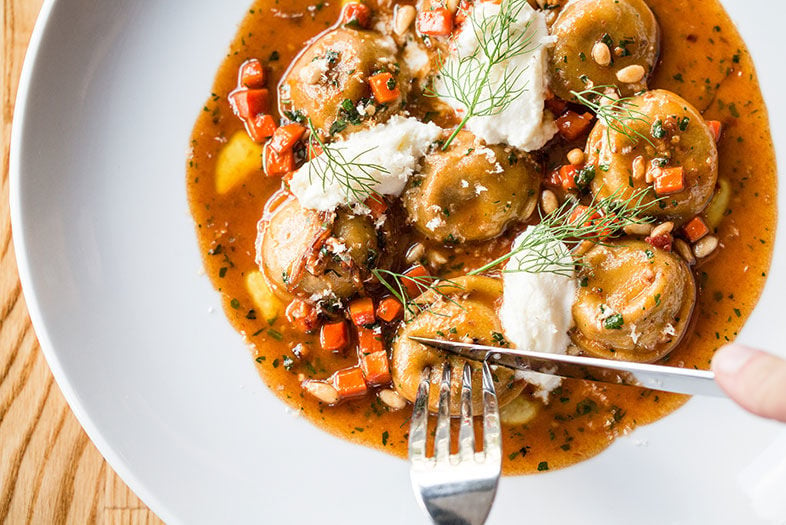 Braised oxtail raviolini at Trust | Photo: Sam Wells