In today's episode of the Happy Half Hour podcast, hosts Erin Chambers Smith, Troy Johnson, and producer Archana Ram are chatting restaurant openings and closing, including a new taco spot in North Park.
Today's guest is Brien O'Brien, a San Diegan currently cooking his way through this season of MasterChef. The Pacific Beach resident tells us about what he made for judges during the interview process and what Gordon Ramsey is really like.
We're also talking about the best food documentaries on Netflix right now, an avocado heist, and the link between French fries and mortality.
We end the show with recommendations for Two People/$50, including Enoteca Adriano, Oceana Coastal Kitchen, Tartine, and Petite Madeline.
Subscribe to the Happy Half Hour on iTunes or Google Play, or listen below.
Recent Episodes
For all previous episodes, click here.
---
Would you like to sponsor a podcast episode at your restaurant or bar? Email David, our producer and digital media director.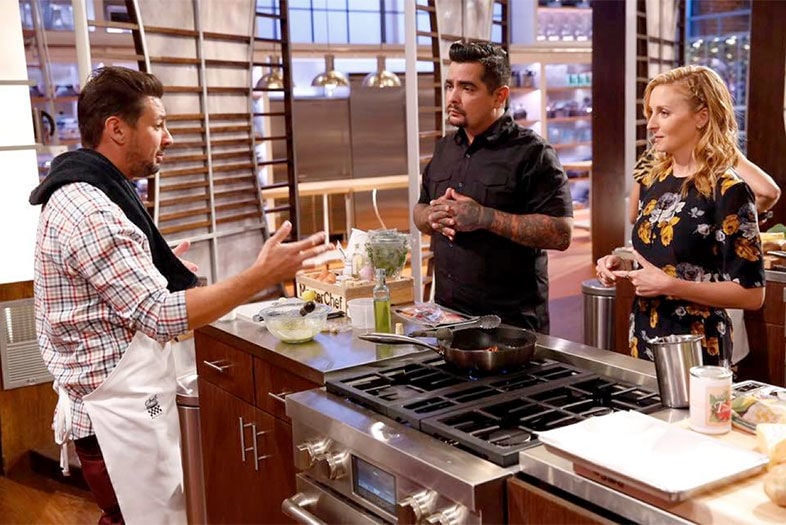 Brien O'Brien (left) on the current season of MasterChef.