In today's episode of the Happy Half Hour, hosts Erin Chambers Smith, Troy Johnson, and producer Archana Ram talk restaurant openings, like a healthy food café now open in La Jolla, the Horton Grand Hotel's new restaurant, and Viewpoint Brewing Co. debuting next week in Del Mar.
Today's special guest is Jaime Fritsch, a local photographer with a passion for food, sustainability, and responsible sourcing. He tells us all about what it's like to work with Javier Plascencia—Fritsch shot the chef's new cookbook, The Soul of Baja—and hosting the controversial dinner event, Death for Food, and more recently, Animalón (pictured). Plus, he explains why Bracero really closed.
Subscribe to the Happy Half Hour on iTunes or Google Play, or listen below.
Recent Episodes
For all previous episodes, click here.
---
Would you like to sponsor a podcast episode at your restaurant or bar? Email David, our producer and digital media director.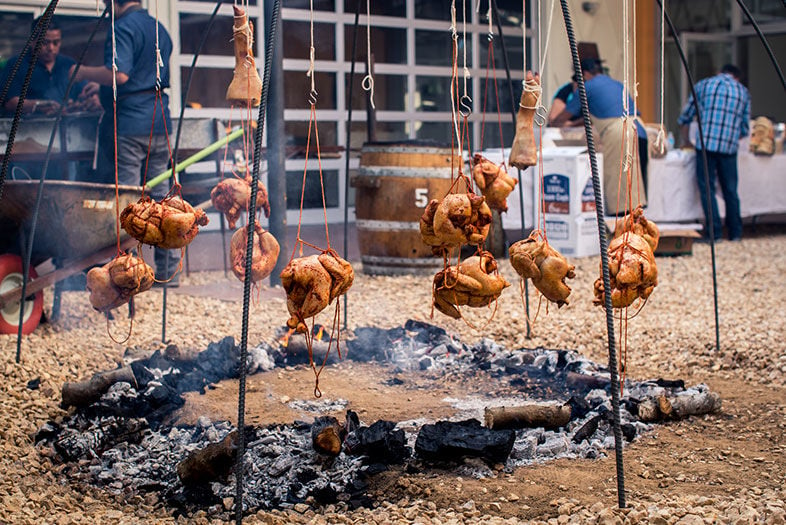 Photo by Jon Ramirez