In today's episode of Happy Half Hour, hosts Erin Chambers Smith and Troy Johnson are talking the opening of a new Nomad Donuts, Point Loma's newest beer tenant, and a wine tasting room now open in Little Italy.
On our show is Karen Fortmann of White Labs, a local company that specializes in pure liquid yeast and fermentation products. Translation: White Labs makes homebrewing that much better for the rest of us. She talks about the science behind the booze and how they were able to pitch 96 different yeast strains into one beer.
Plus, are milennials killing the beer industry?
Subscribe to the Happy Half Hour on iTunes or Google Play, or listen below.
Recent Episodes
For all previous episodes, click here.
---
Would you like to sponsor a podcast episode at your restaurant or bar? Email David, our producer and digital media director.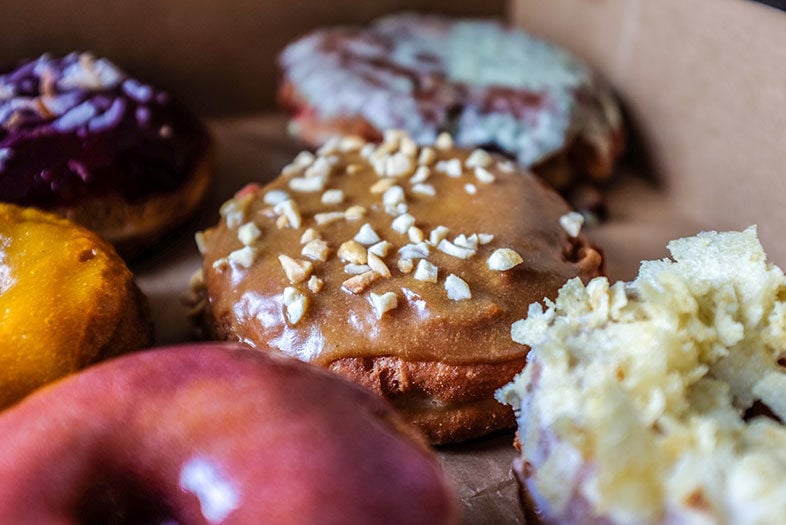 Nomad Donuts is opening a new location. | Photo: Odette Cressler