In today's episode of the Happy Half Hour, hosts Erin Chambers Smith and Troy Johnson, along with producer Archana Ram are chatting about the latest local restaurant news, including the opening of Little Italy's Born & Raised, a swanky steakhouse housed in a gorgeous space that cost $6.5 million to build out. Plus, Plant Power Food has debuted a drive-thru in Encinitas.
Today's sponsor is the Taste of North Park, a dining and drinking event taking place October 14 with food from Crazee Burger, Tamarindo, and more, plus 16 craft brewers, like Modern Times Beer and Thorn Street Brewery. (Word to the wise: The event always sells out!) Mike Hess of the namesake brewery stops by to tell us all about North Park's evolution and why this event matters.
Joining us for the guest segment is restaurateur and self-proclaimed "cook" (she doesn't call herself a "chef") Terryl Gavre. The seasoned vet of San Diego's restaurant scene opened downtown's Café 222 25 years ago with money earned from a screenplay she sold to Lifetime (true story!) and went on to open Market in Del Mar, Bankers Hill Bar + Restaurant, Acme Southern Kitchen, Bake Sale, and more. She gives us the scoop on what it was like to live and work downtown when she first opened 222, and she reveals her one biggest gripe with our city's restaurant landscape.
Plus, we're talking about how Whole Foods is faring after the Amazon acquisition and why drinking coffee makes you crave a donut.
And we share our recommendations for Two People/$50, including Hane Sushi and Bistro du Marché.
Subscribe to the Happy Half Hour on iTunes or Google Play, or listen below.
Recent Episodes
For all previous episodes, click here.
---
Would you like to sponsor a podcast episode at your restaurant or bar? Email David, our producer and digital media director.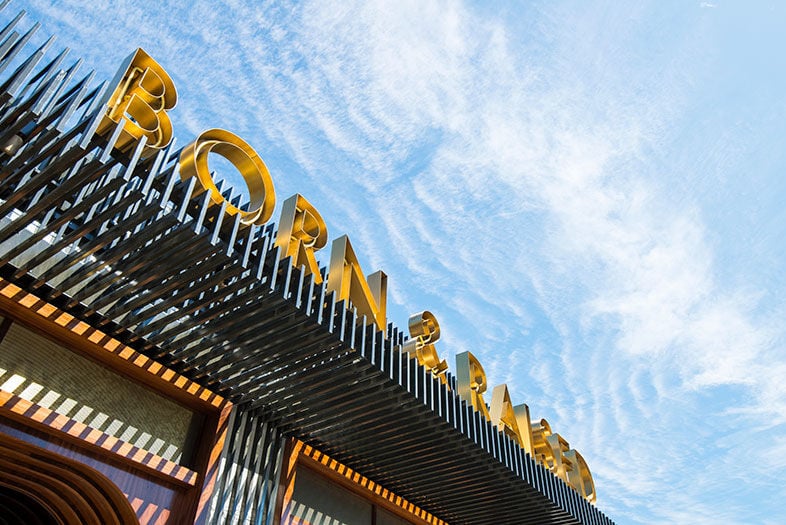 Born & Raised is opening in Little Italy. | Photo: Paula Watts