In today's episode of the Happy Half Hour, hosts Erin Chambers Smith and Troy Johnson, along with producer Archana Ram are chatting about restaurant news, like the new Blue Water Grill in Carlsbad, a chic new Japanese spot in La Jolla, the buzzy chef now working in Oceanside, and our thoughts on Shake Shack's recent opening in Westfield UTC.
Today's guest is Jason McLeod, the chef-partner of Consortium Holdings, better known as the team behind—to name a few—Ironside Fish & Oyster, Soda & Swine, Craft & Commerce, and, most recently, $7-million steakhouse Born & Raised in Little Italy. He talks about coming on board the cocktail-centric restaurant group to expand its food, the beauty of dry-aged steaks, and why we need to change the narrative of San Diego's food scene.
Plus, inspired by Anthony Bourdain's recent rant on Yelp, we discuss the pros and cons of the review site. And what did Food & Wine get right and wrong about San Diego dining?
We also share our recommendations for Two People/$50, including Civico 1845, Mendocino Farms, and Hooley's in La Mesa.
And don't forget! We're hosting the inaugural San Diego Magazine World Eats event on November 15, where you can taste the city's diverse culinary scene through unlimited sips and samples from dozens of local restaurants.
Subscribe to the Happy Half Hour on iTunes or Google Play, or listen below.
Recent Episodes
For all previous episodes, click here.
---
Would you like to sponsor a podcast episode at your restaurant or bar? Email David, our producer and digital media director.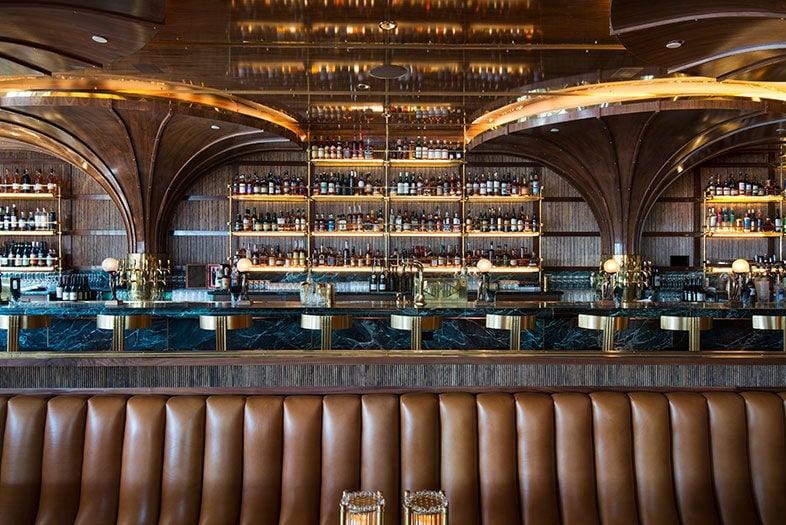 CH Projects' Born & Raised | Photo: Paula Watts