On today's Happy Half Hour, hosts Erin Chambers Smith and Troy Johnson, along with producer Archana Ram are talking recent restaurant openings, including a new Breakfast Republic in Carmel Valley, Draft Republic in Carlsbad, and the charitable coffee concept The Dojo in City Heights.
Today's guest is Jill Davidson, president of the San Diego Brewer's Guild and sales manager at Pizza Port. She's here to chat about San Diego Beer Week (kicking off this Friday), and what it was like to start as a Pizza Port bartender in 2010 and move up to sales manager.
Plus, there's a crowdsourcing attempt to buy Anheuser-Busch, and sales for wine and spirits are on the rise—making beer marketers nervous.
And we share our recommendations for Two People/$50, including Rudy's Taco Shop, Dan Diego's, Liberty Public Market, Petite Madeline, and the Oceanside farmers market.
Subscribe to the Happy Half Hour on iTunes or Google Play, or listen below.
Recent Episodes
For all previous episodes, click here.
---
Would you like to sponsor a podcast episode at your restaurant or bar? Email David, our producer and digital media director.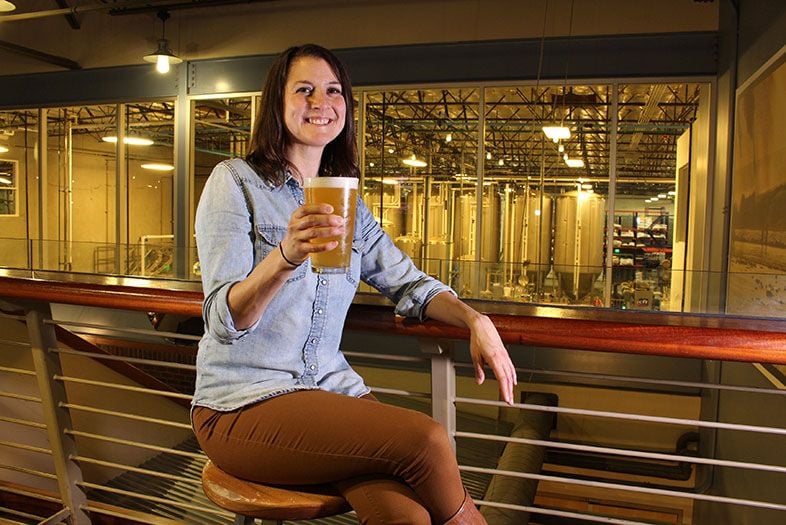 Jill Davidson, president of the San Diego Brewers Guid. | Photo: Bruce Glassman