Today's episode of the Happy Half Hour is sponsored by Vom Fass, the Hillcrest boutique that sources small producers around the globe for its collection of whiskies, brandies, oil, fruit vinegars, and more. They're telling us all about their "try before you buy" policy and how you can mix the most creative cocktails using, yes, vinegar.
In Hot Plates, we're talking about the new True Food Kitchen at Westfield UTC, Catalina Offshore's Good Food nomination and the East Village's You & Yours Distilling Co., whose founder Laura Johnson was just named on Forbes' 30 Under 30 list.
Today's guest is Adam Hiner, co-founder of Boochcraft, the San Diego-based company that makes kombucha with a boozy spin. He gives us the scoop on how Boochcraft started, all the trial and error that went into making the drink (at one point they tried adding in moonshine), and their most popular flavors.
Plus, we're talking about hops and how climate change may make beer more expensive.
In Two People/$50, we're recommending Buona Forchetta, Shake Shack, and Arrivederci.
Subscribe to the Happy Half Hour on iTunes or Google Play, or listen below.
Recent Episodes
For all previous episodes, click here.
---
Would you like to sponsor a podcast episode at your restaurant or bar? Email David, our producer and digital media director.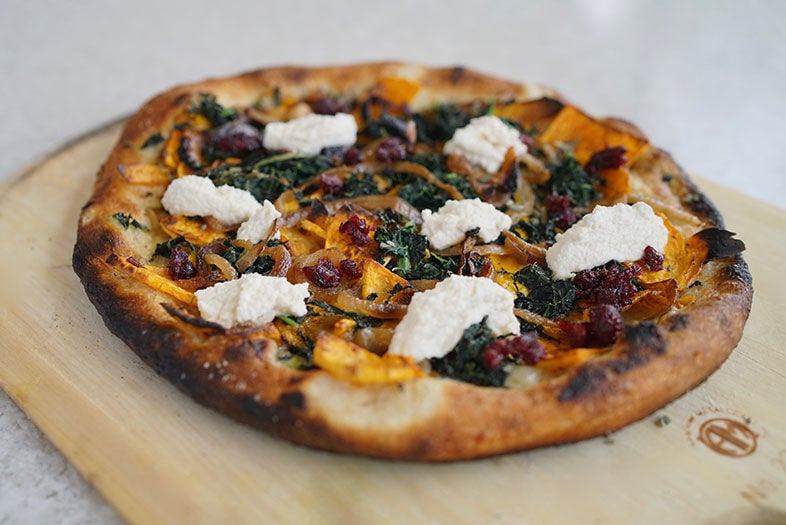 Butternut squash pizza from True Food Kitchen.