Today's episode of the Happy Half Hour is sponsored by Vom Fass, the Hillcrest boutique that sources small producers around the globe for its collection of whiskies, brandies, oil, fruit vinegars, and more. They're telling us all about their "try before you buy" policy and how you can mix the most creative cocktails using, yes, vinegar.
In Hot Plates, we're talking about the latest from the Café Chloe team, plus a coffee shop in Crown Point and Lemon Grove's new Italian restaurant, Giardino Neighborhood Cucina.
Today's guest is Karen Krasne, chef-owner of Extraordinary Desserts. She tells us how she began her business selling cakes to Neiman Marcus in the late '80s for events. That led her on a career that has included working at Hotel Del Coronado (for three hours), cooking in Cancun, and baking out of her dad's home kitchen. She's also telling us about her holiday desserts and a new limited-edition cookie that gives back to a great cause.
In Two People/$50, we're recommending Trilogy Sanctuary and La Vecindad.
Subscribe to the Happy Half Hour on iTunes or Google Play, or listen below.
Recent Episodes
For all previous episodes, click here.
---
Would you like to sponsor a podcast episode at your restaurant or bar? Email David, our producer and digital media director.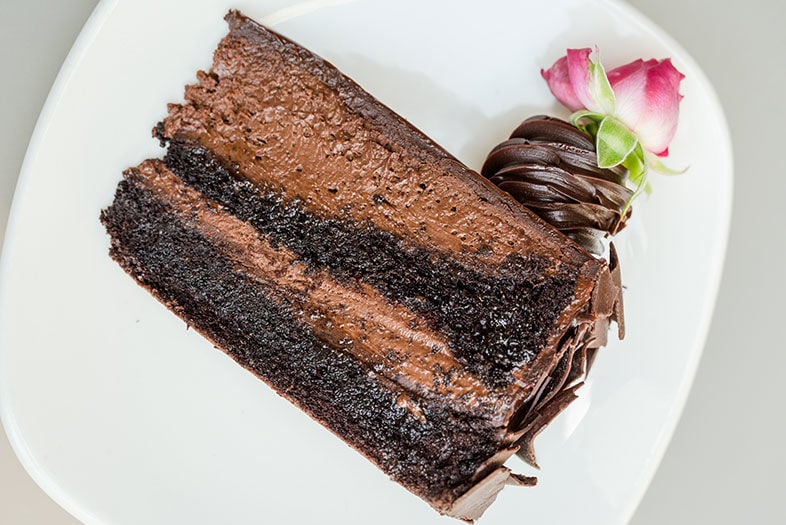 Extraordinary Desserts | Photo: Sam Wells