On today's episode of the Happy Half Hour, hosts Erin Chambers Smith and Troy Johnson, along with producer Archana Ram are coming at you from the Ronald McDonald House Charities of San Diego's Dream House in La Jolla. The organization—which provides accommodations, food, and more for families with a critically ill or injured child at a local hospital—is hosting its 14th annual raffle. There are more than 2,300 prizes to win, from a Maserati and a New Zealand vacation to the $4.9 million mansion we're podcasting from. Enter to win at sdraffle.com (early bird deadline is February 16!).
In Hot Plates, we chat about the new Lucha Libre in North County, the new Pisco in Carlsbad, a noodle shop now open in Coronado, the Portland ice creamery that's making waves in San Diego, and where Extraordinary Desserts will move after its Bankers Hill lease is up this year.
Our guest is Kevin Templeton, born and raised San Diegan and Executive Chef of Gaslamp's Barleymash, Smoking Gun, and Spill the Beans. He talks about running three restaurants in the downtown neighborhood, how the area has changed, and his work with Olivewood Gardens (he takes more than 700 pounds of compost to the National City non-profit every week). The rest of his free time? He's playing in the local death metal band Godhammered.
We end with Two People/$50, including Cucina Sorella, San Telmo, Shino Sushi, and Piacere Mio.
Subscribe to the Happy Half Hour on iTunes or Google Play, or listen below.
Recent Episodes
For all previous episodes, click here.
---
Would you like to sponsor a podcast episode at your restaurant or bar? Email David, our producer and digital media director.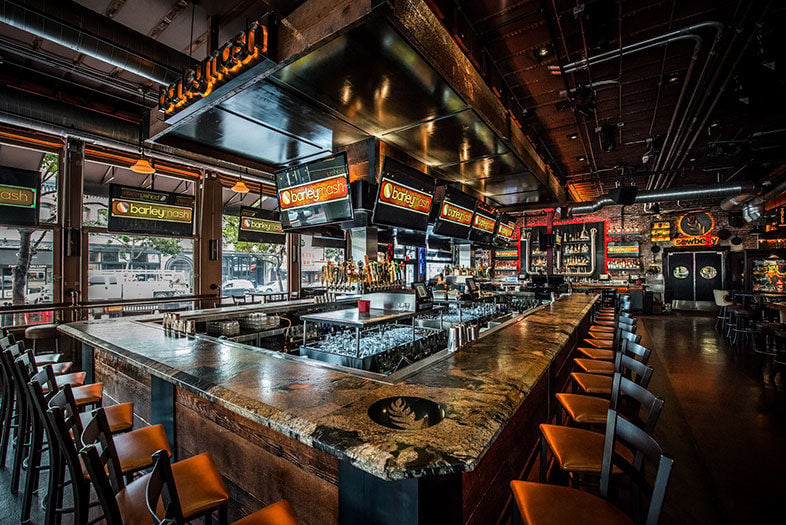 Downtown's Barleymash