This episode is sponsored by KAABOO Del Mar, the three-day music and comedy festival, featuring Katy Perry, Foo Fighters, Robert Plant, and more at the Del Mar Racetrack and Fairgrounds September 14–16.
On today's Happy Half Hour, hosts Erin Chambers Smith and  Troy Johnson along with producer Archana Ram are talking restaurant news, including the new Queenstown Bistro at Westfield UTC and Marea, a fair-trade coffee company started by local pro athletes, like Rob Machado. Plus, we're sharing all the details about a contest we're hosting with Puesto, where your personal taco recipe could land on Puesto's menu. Get all the info here—submit by March 31!
This week's guest is Deborah Scott, Executive Chef and partner at Cohn Restaurant Group, one of San Diego's most prolific restaurant brands whose projects include Bo-Beau, Coasterra, Island Prime, Vintana, and most recently, Libertad. She chats about how Hillcrest has evolved, the challenge of finding good cooks, and diners who text her for reservations.
We're also chatting about a very hot topic—are you for or against sharing food at a restaurant?
We end with Two People/$50, including Masala Street, The Friendly, and Bull's Smokin' BBQ.
Subscribe to the Happy Half Hour on iTunes or Google Play, or listen below.
Recent Episodes
For all previous episodes, click here.
---
Would you like to sponsor a podcast episode at your restaurant or bar? Email David, our producer and digital media director.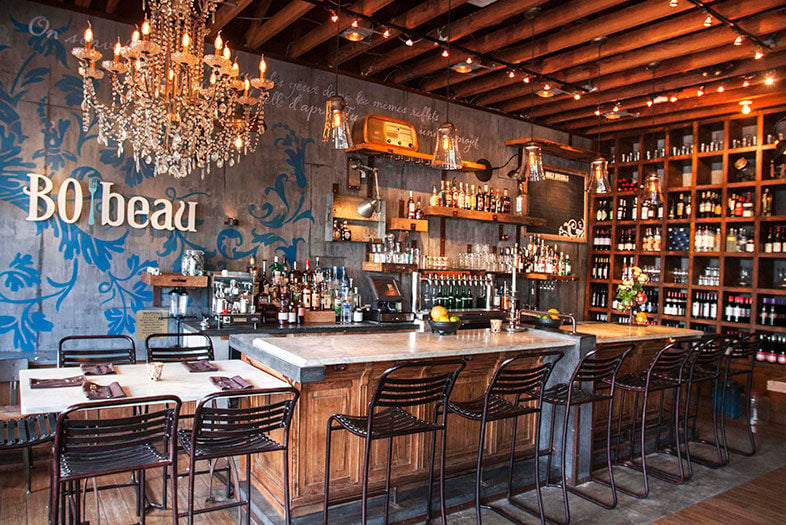 Bo-Beau | Photo: Paul Body