This episode is sponsored by Kaaboo Del Mar, the three-day music and comedy festival, featuring Katy Perry, Foo Fighters, Robert Plant, and more at the Del Mar Racetrack and Fairgrounds September 14–16.
In today's episode of the Happy Half Hour, hosts Erin Chambers Smith and Troy Johnson along with producer Archana Ram are talking about Lionfish's new rooftop dinner series, the upcoming restaurant-bar replacing South Park Abbey, and a new empanada spot downtown (we're taste-testing some flavors on the show).
We're also taking FAQ reader questions. Where should you dine for your anniversary? What's a hip and cool place that's not crowded? Where should you take visitors? We're answering it all.
Subscribe to the Happy Half Hour on iTunes or Google Play, or listen below.
Recent Episodes
For all previous episodes, click here.
---
Would you like to sponsor a podcast episode at your restaurant or bar? Email David, our producer and digital media director.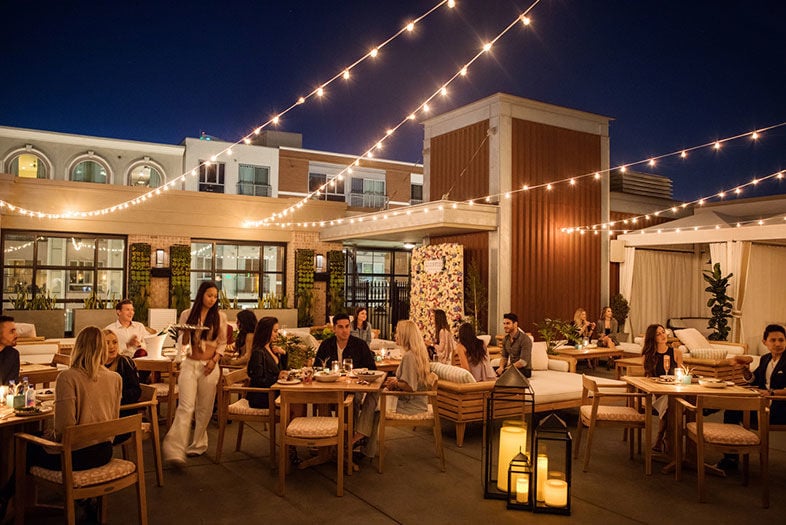 Lionfish has a new rooftop dinner series. | Photo: Becca Batista