This episode is sponsored by Kaaboo Del Mar, the three-day music and comedy festival, featuring Katy Perry, Foo Fighters, Robert Plant, and more at the Del Mar Racetrack and Fairgrounds September 14–16.
On today's Happy Half Hour, hosts Erin Chambers Smith and Troy Johnson along with producer Archana Ram are talking about The Cado, a pop-up museum about avocados that's opening in San Diego, a new burger spot by way of Portland, and Great Maple's second location.
Our special guest is Saranash Oberoi, better known as OB and the chef-owner behind Masala Street, a La Jolla restaurant that's elevating San Diego's Indian cuisine. He's talking about working at a two Michelin-starred restaurant, his journey from being paralyzed to opening this restaurant, and his famous chef father who he's partnered with on Masala Street.
In Two People/$50, we're dining at Mitch's Seafood, The Venetian, and Wa Dining Okan.
Subscribe to the Happy Half Hour on iTunes or Google Play, or listen below.
Recent Episodes
For all previous episodes, click here.
---
Would you like to sponsor a podcast episode at your restaurant or bar? Email David, our producer and digital media director.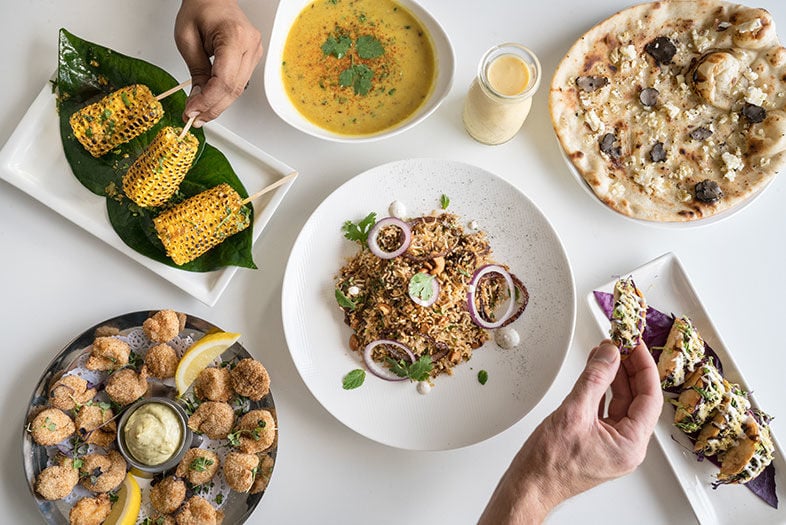 Masala Street. | Photo: Sam Wells.