This episode is sponsored by Manchester Grand Hyatt's Brew30, a modern gastropub pouring 30 different types of local craft beer and serving burgers, salads, and more.
In today's episode, hosts Erin Chambers Smith and Troy Johnson along with producer Archana Ram are discussing the vendors heading into the Little Italy Food Hall this summer, Genteel Coffee in the East Village, and Frost Me Gourmet's second outpost.
Today's guest is San Diego legend Ralph Rubio of the eponymous fish taco fame. He talks about his first job at Old Spaghetti Factory, how a 1974 spring break trip to San Felipe gave him the inspiration to launch Rubio's Coastal Grill, and exactly how he expanded from one Mission Bay Drive restaurant in 1983 to 203 Rubio's locations across six states.
In Two People/$50, we're dining at Café Secret, Blue Ribbon Artisan Pizzeria, Saffron, Cucina Enoteca, and Solace & the Moonlight Lounge.
Subscribe to the Happy Half Hour on iTunes or Google Play, or listen below.
Recent Episodes
For all previous episodes, click here.
---
Would you like to sponsor a podcast episode at your restaurant or bar? Email David, our producer and digital media director.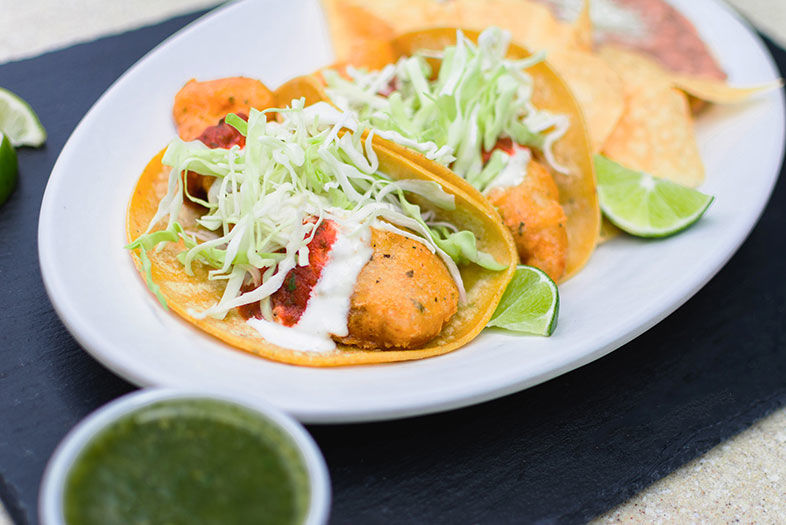 Rubio's famous fish taco.