On today's show hosts Erin Chambers Smith and Troy Johnson along with producer Archana Ram are dishing out restaurant openings, like Calozzi's Cheesesteaks, JuneShine kombucha bar, and The Crack Shack's collaboration with Salt & Straw ice cream.
In the guest seat is Valentina Di Pietro, co-owner of Little Italy restaurant staples Monello and Bencotto, which earned Troy's pick for Best Italian in this year's Best Restaurants issue. Valentina chats about her career evolution from working in public relations for Dolce & Gabbana to opening a restaurant in Little Italy before it was the buzzy neighborhood it is today. She gives us the scoop on the one dish everyone is going nuts for at her restaurants and the recipe her co-owner husband won't share "until his death."
Plus, we're gearing up for our big 100th episode, which we'll be taping on Hornblower Cruise's Sights & Sips Cocktail Cruise June 22. And we want you there! Enter here for a chance to win one of 10 pairs of tickets to join us on the bay.
Subscribe to the Happy Half Hour on iTunes or Google Play, or listen below.
Recent Episodes
For all previous episodes, click here.
---
Would you like to sponsor a podcast episode at your restaurant or bar? Email David, our producer and digital media director.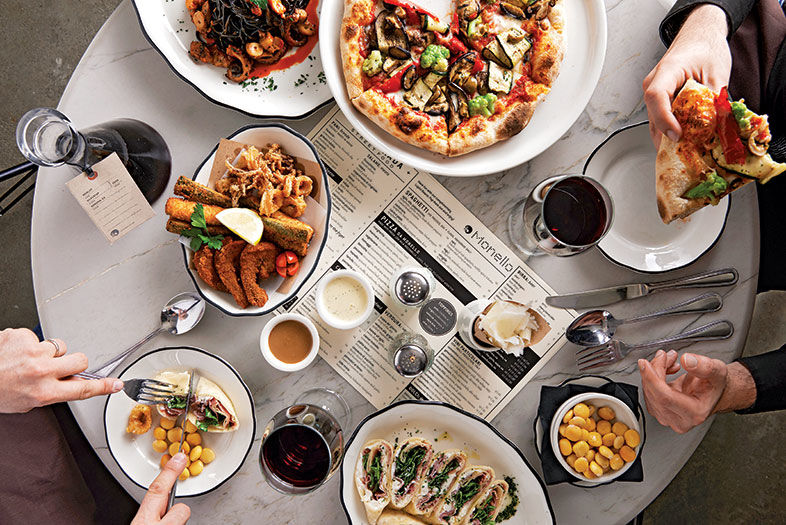 Monello