In this week's episode of San Diego Magazine's performing arts podcast, hosts Erin Glenny and Kim Cunningham, along with producer David Martin (Dan Letchworth is out sick!), share what's new in the local theater scene, like Bekah Brunstetter's The Cake coming to LJP (she writes for NBC's This Is Us!) and the supercool #tenminuteplays experiment happening at Moxie on April 9.
Actors Cassandra Nuss and San Diego native Joshua Cavanaugh, stars of San Diego Musical Theatre's First Date (not to be confused with the NBC reality show of the same name), stop by on their way to rehearsal at the Horton Grand Theatre. The chemistry is palpable as they tell us about their show (through May 7) and even treat us to a musical clip (we got chills!). You can follow these talented powerhouses at @cassnusseverdeen (Instagram) and @jcav1017 (Instagram and Twitter), but you can only hear their voices here.
Plus: We're excited about Awake & Sing! through April 16 at New Village Arts and, hello, $3 beer and free apps during Variety Nights at North Coast Rep.
Subscribe to the Show About Shows on iTunes or Google Play, or listen below.
Recent Episodes
For all previous episodes, click here.
---
For guest or review inquiries, email [email protected]. For sponsorships, email [email protected].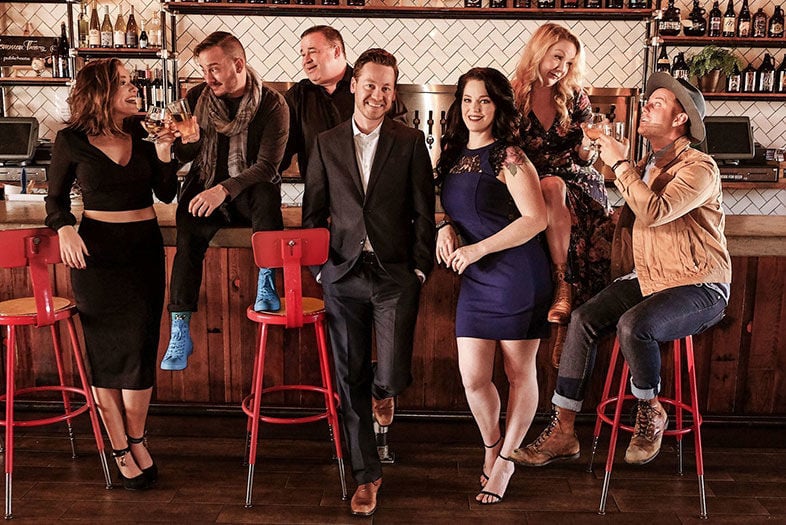 Cast of SDMT's First Date