In this week's episode of San Diego Magazine's performing arts podcast, hosts Erin Glenny, Kim Cunningham, and Dan Letchworth share what's new in the local theatre scene, like two La Jolla Playhouse–born shows nominated for Lucille Lortel awards, and an extension of their much-anticipated Escape to Margaritaville.
Also, San Diego Rep closes out its 41st season with Into the Beautiful North, a Magnificent Seven–inspired tale of three Mexican teens who journey across thousands of miles and across the international border to bring their sleepy fishing town's missing men back home. Adapted from an award-winning novel and soon to be a show on TNT—see it in San Diego first and catch all the local references! (Read Dan's full review of Into the Beautiful North here.)
Plus, Dr. Rebecca Johannsen is touring theatre festivals around the world with her performance piece Women at War, based on interviews she conducted with members of the Army's Female Engagement Team following deployments in Afghanistan. She lets us in on some of the personal stories she uncovered along the way, and the expectations and interests foreign audiences have about the US military.
Subscribe to the Show About Shows on iTunes or Google Play, or listen below.
Recent Episodes
For all previous episodes, click here.
---
For guest or review inquiries, email [email protected]. For sponsorships, email [email protected].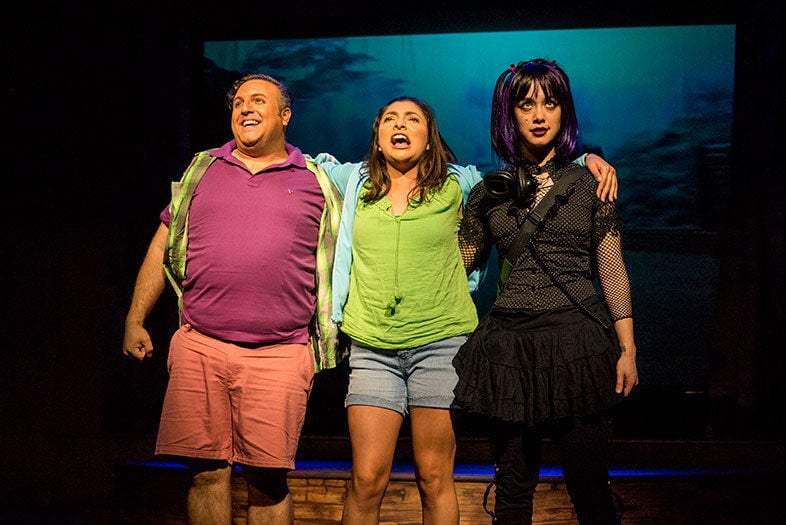 Into the Beautiful North | Photo by Daren Scott