In this week's episode of San Diego Magazine's performing arts podcast, hosts Erin Glenny, Kim Cunningham, and Dan Letchworth share what's new in the local theatre scene, like $20 student rush tickets and discounted drinks for First Date, and the US premiere of Dr. Seuss's The Lorax coming to The Old Globe.
Also, don't die before you get old or you'll miss OB Theatre Company's smashing production of The Who's Tommy! (How was that? Alternate joke: I think you Baba O'Really need to see this outstanding rock opera! No? I'll keep working on it.)
Plus, San Diego Junior Theatre Interim Artistic Director Desha Crownover has embarrassing stories to tell about The Wizard of Oz star Imahi King-Murillo, who agrees to sing for us only if everyone else joins in. Touché, Monsieur Épouvantail!
Subscribe to the Show About Shows on iTunes or Google Play, or listen below.
Recent Episodes
For all previous episodes, click here.
---
For guest or review inquiries, email [email protected]. For sponsorships, email [email protected].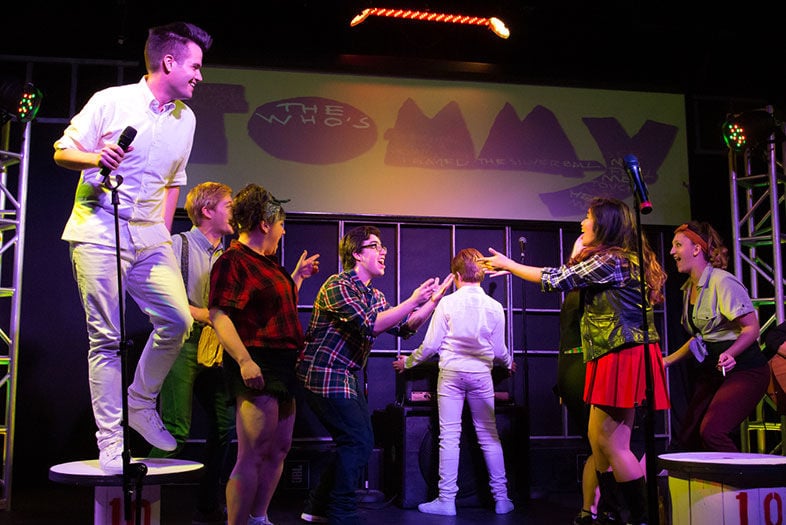 The Who's Tommy at OB Playhouse