In this week's episode of San Diego Magazine's performing arts podcast, hosts Erin Glenny, Kim Cunningham, and Dan Letchworth share what's new in the local theater scene, like the community-engaged, interview-based South of The 8, bringing real-life, diverse stories to the City Heights Performance Annex next weekend.
Also, it's hard to convey just how quirky and bizarre a Steam Powered Giraffe show is—San Diego's original steampunk/vaudeville/improv/ballet/comic art/singing robot band is best appreciated the farther you've fallen down their online multimedia rabbit hole—but darned if their music isn't catchy and fun even without this extra context.
Plus, Vanessa Dinning stopped by to give us a sneak preview of the various British accents featured in Coronado Playhouse's The 39 Steps, and was really a terrific sport coaching us to channel our inner queens and BBC announcers on the spot. We're definitely ready to audition for the next season of The Crown.
Subscribe to the Show About Shows on iTunes or Google Play, or listen below.
Recent Episodes
For all previous episodes, click here.
---
For guest or review inquiries, email [email protected]. For sponsorships, email [email protected].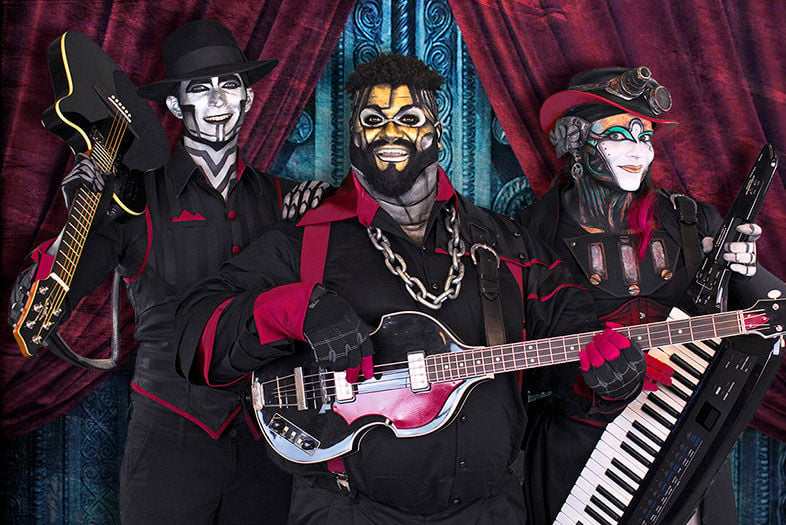 The Spine, Zero, and Rabbit, of Steam Powered Giraffe