Welcome back! This week's special guest is Cris Liang, co-owner of Common Theory Public House and its accompanying speakeasy, Realm of the 52 Remedies, which was Troy's pick for Best Design in our recent Best Restaurants issue and featured in the August Neighborhood Guide on Kearny Mesa.
If you haven't been yet, Common Theory is an elevated gastropub on Convoy Street that has a menu created by chef Jonathan Bautista, who was formerly the head chef at George's by the Cove. Cris opened it in 2014 with his childhood friend, Joon Lee, and said the pub represents their Chinese, Mexican and Korean heritage. Cris was born in Rosarito, Mexico, and he spoke about the large Chinese community in Baja California, and shared that he spent his childhood and teen years eating and shopping in the Convoy District. Even though he earned a degree in structural engineering from UC San Diego, he chose to follow his passion by going into the restaurant and nightlife business. Cris is part of a wave of local entrepreneurs that are bringing new life to Convoy, and he also talked about the district's long-term goals to make the area more walkable and vibrant.
Cris's pick for Two People, $50, was Crab Hut, and Lauren liked Il Dandy. Troy was just in the Valle de Guadalupe and confessed his pick is more like "Two People, $200," but he wanted to give a shout out to Deckman's en el Mogor.
In Hot Plates, we talked about Corner Chicken, which is going into the former Café Chole space; LA's Zinque is opening a location in Little Italy; Jeune et Jolie launched a prix-fixe menu, on Monday nights only, that includes three courses for $35; and that Paradise Point is being renovated into a Margaritaville—the resort is still open, and the complete change won't commence until next year.
This week's Hot Topic is the new law in California that lets customers bring their own containers and cups to restaurants for takeout orders. Gavin Newsom signed the bill in July, but it's not clear whether restaurants and customers will embrace this. It's completely voluntary: a restaurant does not have to accept a customer's containers if they don't want to, and there are also very specific rules about how to keep things sanitary in the kitchen.
Thanks for listening, and we'd love to hear from you! Call us at 619-744-0535 and leave a message. Or if you're too shy to call, you can email [email protected]. You can give us your recommendations for Two People, $50, tell us about any news happening in San Diego's culinary world, or let us know who you'd like to hear featured as a guest on the podcast.
Subscribe to the Happy Half Hour on Spotify, iTunes or Google Play, or listen below.
Recent Episodes
For all previous episodes, click here.
Would you like to sponsor a podcast episode at your restaurant or bar? Email David, our producer and digital media director.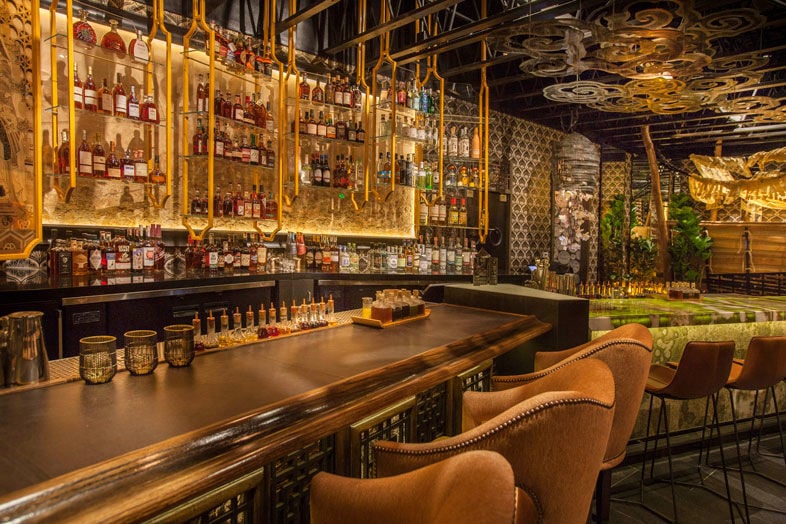 Realm of the 52 Remedies | Photo by Paul Body