Welcome back to the Happy Half Hour! We are taping this episode at Petco Park, and our very special guest this week is Mark "Mud" Grant, who has been the color commenter for the Padres for 24 years. He talks about his favorite places to eat in Petco Park, and what his diet was like when he played professional baseball in the late '80s compared to how MLB players eat today. Mud says he will eat anything, but confesses there are two things he can't stand (eggplant is one of them!). His pick for Two People, $50, was The Brigantine, and the staff liked Puesto, HiroNori Craft Ramen, and Coronado Brewing's Bay Park location.
In Hot Plates, we talked about Il Dandy, a new Italian restaurant in the base of the Mister A's building in Bankers Hill, which opened with much fanfare (and Troy got the First Look). A new modern Vietnamese restaurant, Kingfisher, is taking over the former Kafe Sobaka space in Golden Hill. The owners of Farmer's Bottega in Mission Hills are opening Two Bleu Ducks in North Park, which will serve breakfast in the morning and then beer, wine and light snacks in the evening. Finally, there's lots of new vendors opening in Liberty Public Market, like BOPJO Seoul in a Bowl…or Tortilla! (a Korean-Mexican fusion restaurant) and Rob Ruiz's new sustainable sushi spot, Hold Fast.
The Hot Topic this week is fake meat: Is it taking over real meat? Beyond Meat was recently valued at $1.5 billion at its IPO, and The Impossible Burger is testing its meatless patties at Burger King—hear what Troy and the gang have to say.
We want to hear from our listeners! Call us at 619-744-0535 and leave a message or email [email protected]. You can give us your recommendations for Two People, $50, or tell us about any news happening in San Diego's culinary world.
Our sponsor is the San Diego Padres—get tickets at padres.com
Subscribe to the Happy Half Hour on Spotify, iTunes or Google Play, or listen below.
Recent Episodes
For all previous episodes, click here.
Would you like to sponsor a podcast episode at your restaurant or bar? Email David, our producer and digital media director.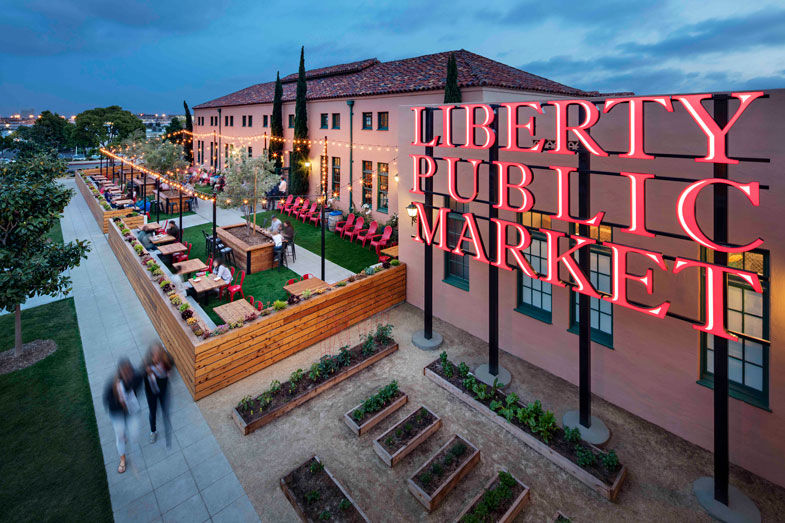 ZACK BENSON