Welcome to a very special episode of the Happy Half Hour! This week, we are sailing through San Diego Bay on the High Spirits, a vintage ship belonging to Hornblower Cruises and Events. We're chatting with the marketing manager, director of food and beverage, national sales manager, executive chef, and the captain who make the Hornblower cruises sail so smoothly.
Hornblower offers several different dining cruises which include brunch, cocktails, dinner and holiday cruises, whale watching tours (resuming on December 14), and private events like weddings, and corporate and school events. There are seven different Hornblower ships in San Diego, with the biggest one hosting up to 1,200 people.
Sophie Shrader, marketing manager and fan of the Happy Half Hour podcast, tells us Hornblower Cruises and Events is hosting a Thanksgiving brunch and dinner, as well as a Christmas Eve and Christmas Day brunch and dinner complete with carolers and Santa. If she's not eating a delicious holiday dinner on the Hornblower, Sophie says she likes to indulge in the cheese wheel pasta at Monello in Little Italy.
Next up is Chris Schlerf, director of food and beverage—and previously Troy's boss when Troy worked for Hornblower back in the day. Chris has been with the company for 32 years, and focuses on gathering local and seasonal ingredients in addition to providing free-flowing Champagne during their brunch cruises with bottomless mimosas. His famous grandmother's bread pudding, which is still on the menu today, started in 1987 when Chris was working in the Bay Area and made the pudding out of day-old Danish pastries.
While waiting for our entrees to arrive, we talk to Mandy Brown, national sales manager, who takes care of business not only here in San Diego, but in the many other ports the company has on both the East and West Coast (they have more than 100 vessels). Mandy says when she's not eating on the boat, she goes to Pete's Seafood and Sandwich to get the mozzarella sticks filled with either mozzarella or pepper jack cheese.
While digging into our main courses, we chat with Dave Mango, executive chef for Hornblower. He had his start in Boston and loves to be creative with his cooking, even in the small, cramped cooking quarters. For example, he recreated the 10-course, final meal served on the Titanic for a special themed cruise. In addition to cooking on the Hornblower, Dave is the executive chef at Union Kitchen & Tap downtown, which serves what he calls the best chilaquiles north of TJ.
Captain Jose Gurganus is the last guest of the night, and he just celebrated his 25th anniversary with Hornblower Cruise and Events! The captain says when he's not saving struggling jet skiers or partaking in dinner on the boat, he likes to go to Leroy's on Coronado with his wife and order the deviled eggs.
Visit hornblower.com to schedule your next dining, whale watching, or special event cruise aboard one of the many Hornblower ships.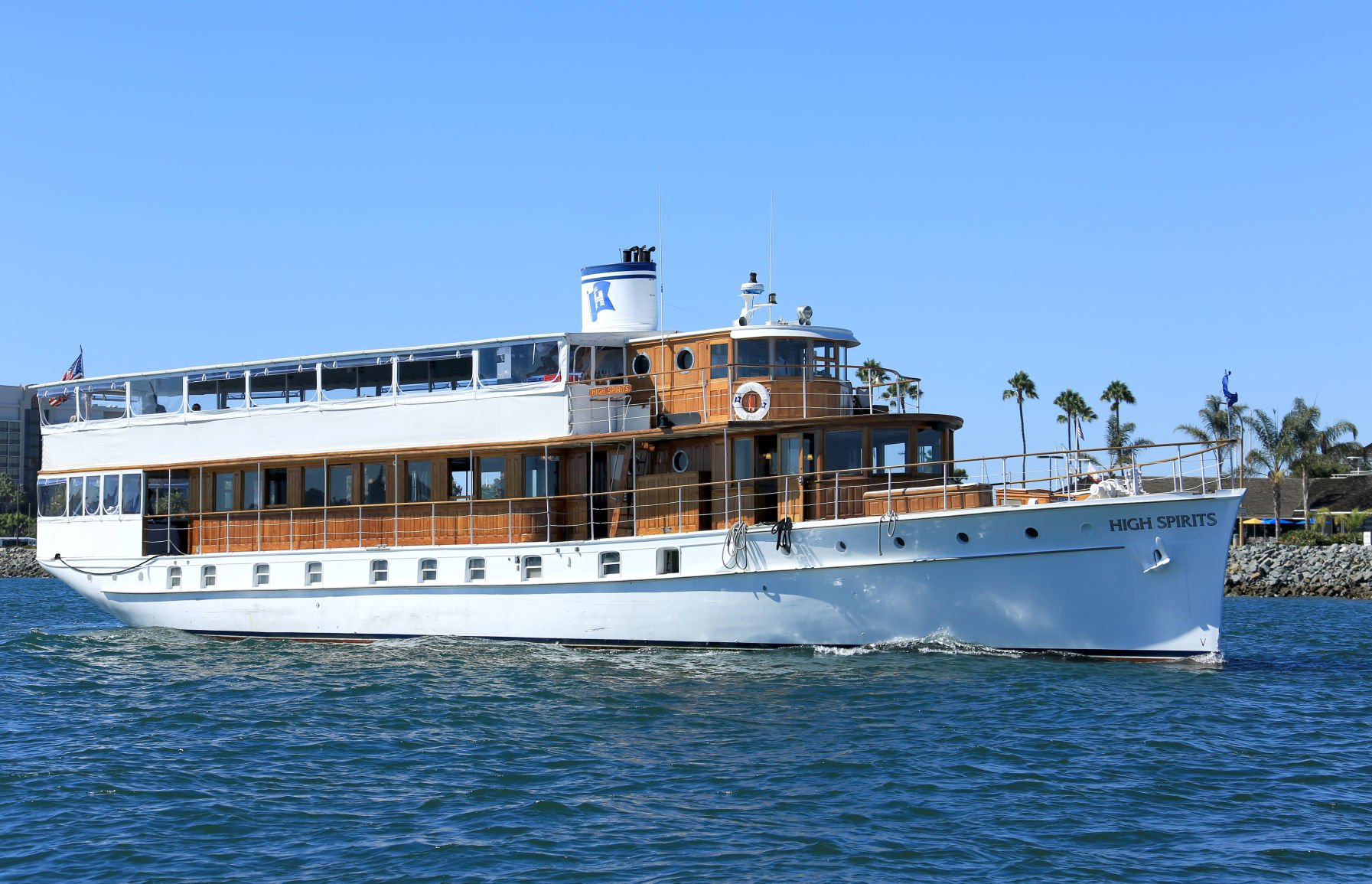 Sponsored by Hornblower