Welcome back to the Happy Half Hour! Just like last week's episode, we are out here once again at our sponsor the Hotel del Coronado's new Sun Deck enjoying the sun, beach views, and this time, refreshing cocktails courtesy of our special guest Amanda McNeil, the hotel's director of beverages.
Amanda has been at Hotel Del since 2018, overseeing 10 of their outlets. She is a Level 1 Sommelier, and this summer she helped launch five new bars and restaurants at the resort simultaneously, including the new Sun Deck. Previously, she was the general manager of 1500 Ocean.
Before we started this week's episode, Amanda spoiled us with the best part of her job—the drinks. We sipped one of the Sun Deck's signature cocktails, "Workin' On My Tanlines," as she talked about the research and development that went into building a unique drink menu at each outlet. For the open-air, beachfront Sun Deck, she went for light, refreshing drinks; while the 1940s-themed Babcock & Story Bar is stocked with classic bourbon and whiskey selections.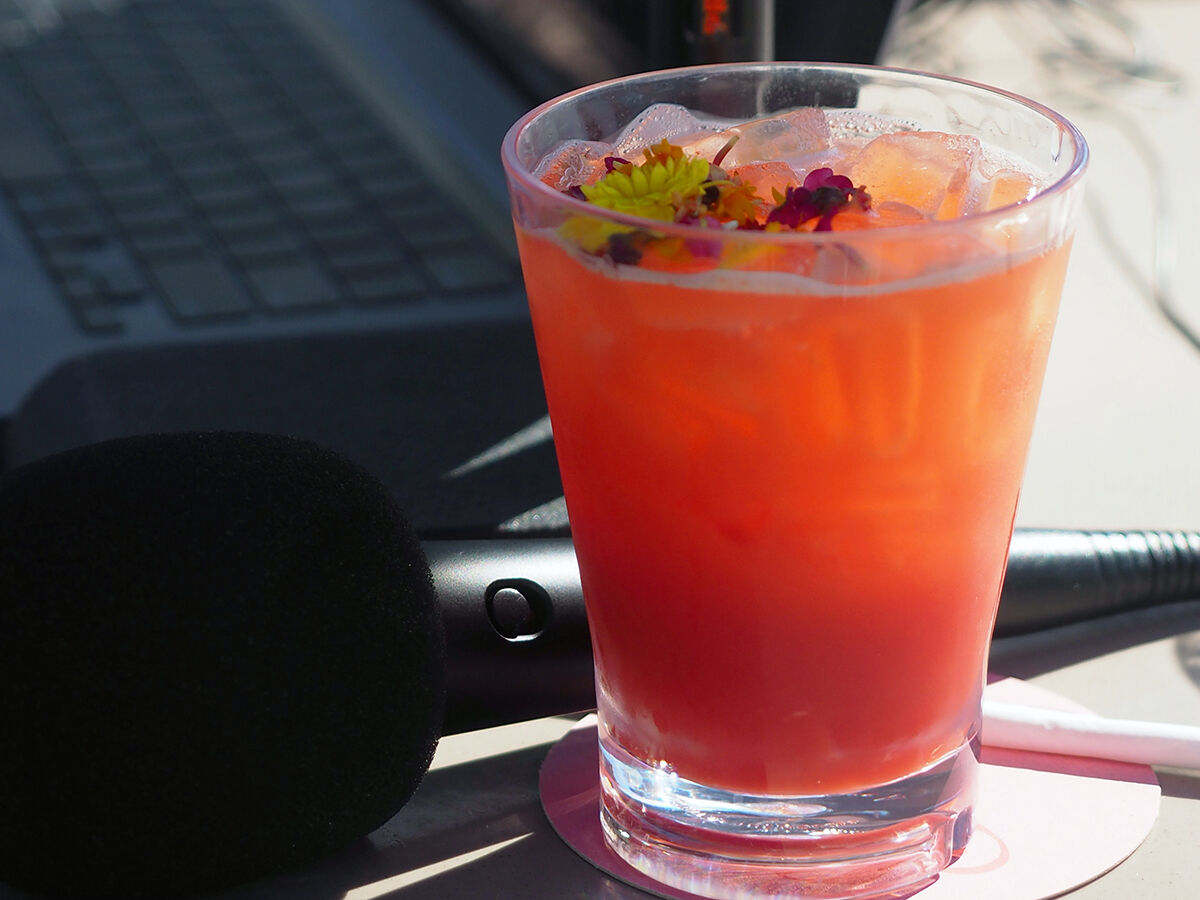 Amanda's first project, Beach + Taco Shack, launched during the renewed popularity of the tiki aesthetic, which explains its vacation feel and selection of classic beachy drinks. Eno Market & Pizzeria, on the other hand, is focused on supporting local companies, so they offer a lot of local beers, though their wine list features Mediterranean options. Amanda also says they have the best pizza you might ever taste!
Amanda loves her job, but she admits you get bored of drinking after a while. Her coming to The Del was a "simple twist of fate," since she just happened to apply after working at Omni La Costa Resort & Spa. She also shares her two favorite drinks at The Del: the Japanese Highball at Babcock & Story Bar, and the Double Sesh at Beach + Taco Shack.
In Hot Plates, we talked about the news that Michelin included five San Diego restaurants in its list of new "inspector discoveries." San Diego Beer Week kicks off November 6 with lots of virtual events, tastings, and deals at local breweries. Chef Claudette Zepeda has some exciting news: Her next restaurant, Vaga Restaurant and Bar, will open at the new Alila Marea Beach Resort in Encinitas early next year.
In Two People for Takeout/Two People for $50, Amanda started us off with two options, Dija Mara in Oceanside and Death by Tequila in Encinitas for some tacos and tequila. Troy picked the vegan burgers at EVE in Encinitas, and for her first time dining out (outdoors) in eight months, Marie went to Barbusa in Little Italy. David went to Dirty Birds in La Jolla for their salt and vinegar wings as he watched the World Series.
Thank you for listening! As always, we want to hear from our listeners. Do you have a question for Troy? Need a recommendation for takeout? Is there a guest you want us to book on the show? Let us know! You can call us at 619-744-0535 and leave a voicemail, or if you're too shy, you can email us at [email protected]. And if there's another patio you think we should record on, let us know!