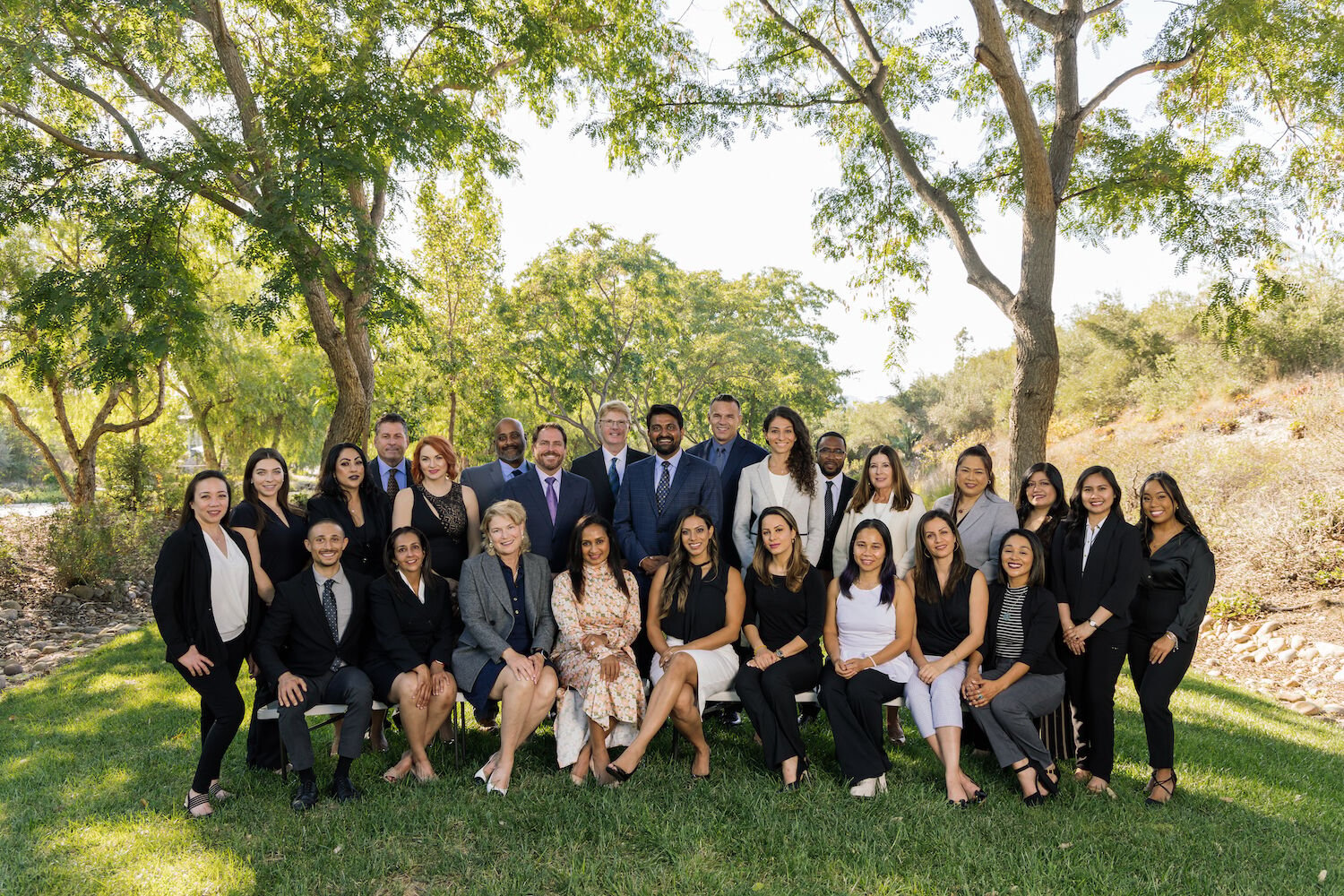 At a time when health care is more important that ever, San Diegans can take comfort in knowing that their city is on the leading edge of medicine.Whether you're in need of a family doctor or a specialist, it's important to find a physician who's right for you. The following pages serve as an introduction to the personalities, professionalism, and expertise of the preeminent doctors and dentists of San Diego.
---
AMG is regionally and nationally renowned for taking care of injury patients including brain injury patients and joint preservation surgeries
Alliance Medical Group (AMG) OR "The Hosalkar Injury Institute" is a multi-specialty medical group of skilled clinical providers that offer excellent medical care in a timely and coordinated manner to patients with injuries.The brainchild of Dr. Harish Hosalkar, a nationally and internationally renowned orthopedic surgeon, Alliance Medical Group has become one of the foremost clinical provider groups in Southern California, taking care of injured patients locally, regionally, and from around the country. Dr. Hosalkar has put together a group of highly trained, respected, and experienced medical providers with the requisite sub-specialties, making it very easy and convenient for patients and their families to seek comprehensive care and needed treatment within the group.For each patient, the appropriate specialists conduct an initial assessment. Then, a detailed and coordinated care plan, including any diagnostics, therapeutic treatment, and management deemed medically necessary, is created and implemented.Each medical provider affiliated with Alliance Medical Group has the necessary education, training, and experience in managing various injuries while ensuring excellent treatment in an environment designed to facilitate the best possible outcome.Alliance Medical Group is able to treat all patient's injuries without the limitations and restrictions often put in place by case management systems or insurance companies that dictate the scope and frequently cause delay in care and treatment, allowing us to care for each patient in an efficient, coordinated, and comprehensive manner.2323 E. 8th Street, Suite 103 National City, CA 919502023 W. Vista Way, Suite C Vista, CA 9208343517 Ridge Park Drive Temecula, CA 92590 | 619-512-1600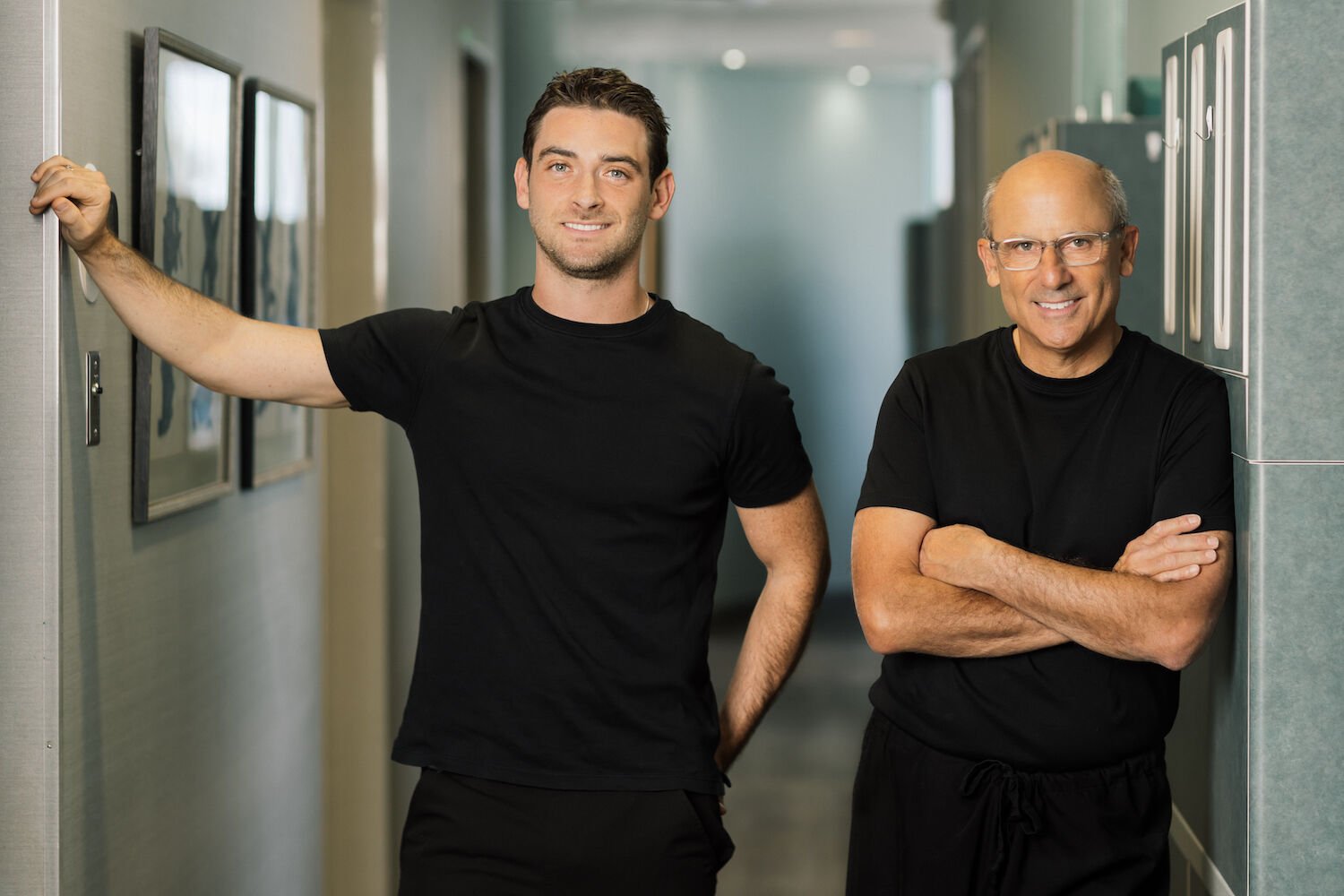 Stacy Keck
Excellence in cosmetic dentistry
With the world as we know it continuing to evolve, at least one thing has remained constant: the dedication and exceptional results at Art of Dentistry, San Diego's premier destination for extraordinary dental care. Dr. David Landau, known for his expertise in cosmetic dentistry, is one of only 570 dentists worldwide who have earned the credential Accredited Member of the American Academy of Cosmetic Dentistry. Dr. Landau is greatly sought after by patients pursuing cosmetic, restorative, preventative, and oral hygiene care. He recently welcomed the additional expertise of Dr. Igor Lantsberg, a Magna Cum Laude graduate from Stony Brook Dental School who also completed an advanced dental residency at the Long Beach VA.The doctors at Art of Dentistry are respected by their peers, actively consulted by other dental specialists seeking their knowledge on complex cases. Passionate about providing customized patient care, Art of Dentistry is a Bankers Hill boutique practice offering personalized service, state-of-the-art technology, and optimal aesthetic outcomes.Driven by their dedication to the art and science of beautifully restored smiles, the Art of Dentistry team brings innate excellence to their day-to-day work, treating each patient with empathy and compassion.In today's unprecedented times, Art of Dentistry's commitment to comfort and safety is demonstrated by diligent safety standards, sterile equipment, and clinically clean techniques. Safety upgrades include embedding ultraviolet lights and air conditioning HEPA filters, outfitting the office with personal protective equipment, hand sanitizing stations, protective partitions, and air purifiers. Since dental concerns – whether cosmetic or routine – do not stop during a pandemic, Drs. Landau and Lantsberg have ensured their practice is ready to safely welcome patients and provide the caliber of care they expect from San Diego's top dentists.2840 Fifth Avenue, Suite 300 San Diego, CA 92103 | 619-291-4325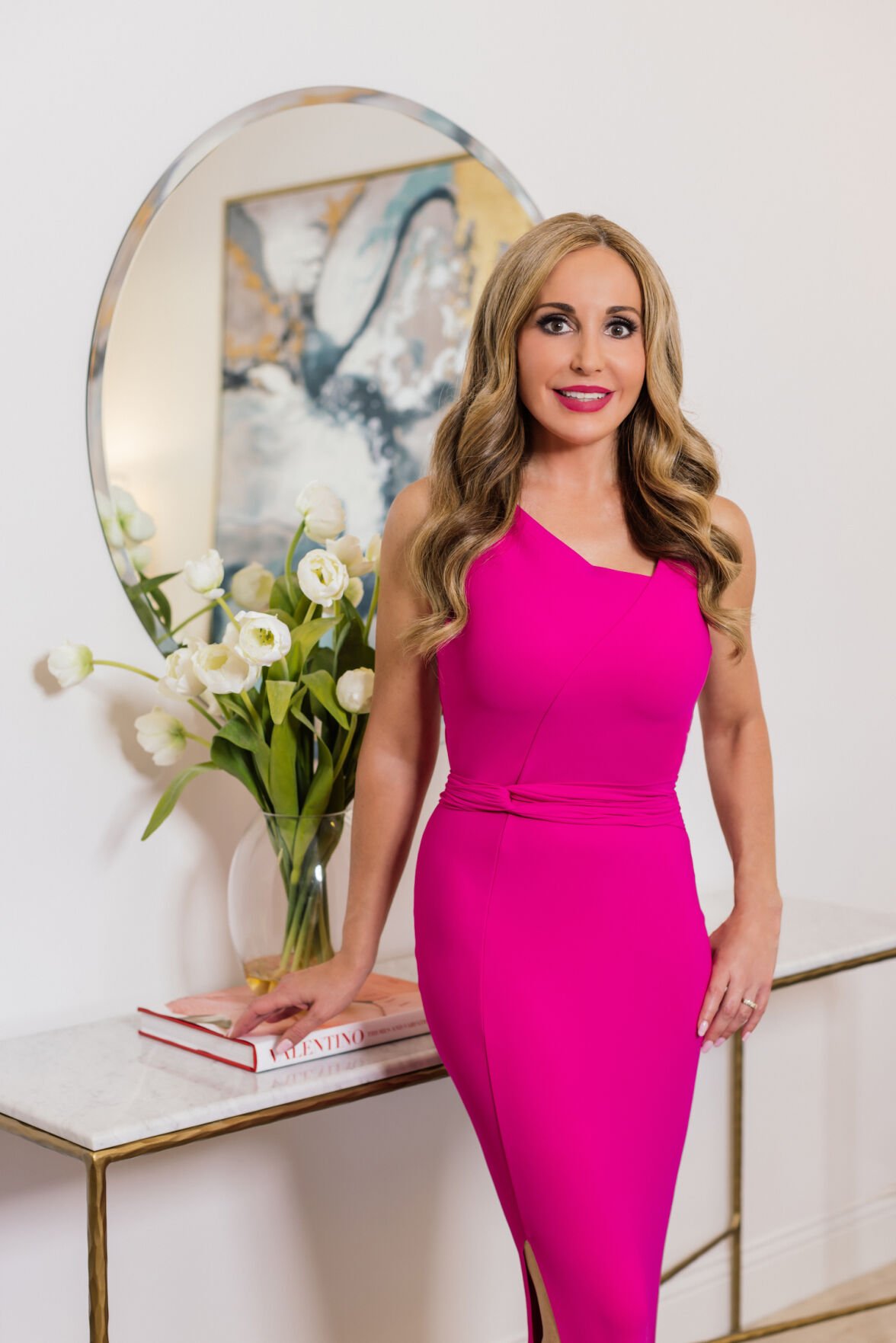 Physician-administered & customized, non-surgical face & body rejuvenation, with minimal down-timeDr. Margo Aura Emami focuses on the art and science of natural beauty through the lens of overall wellness. "Beauty is more than skin deep. It starts on a cellular level and is intimately tied to our physical and mental health," says Dr. Emami, the founder of AURAE MD Aesthetic & Regenerative Medicine. This Harvard-trained physician with 30 years of experience and fellowships in aesthetic, regenerative, and anti-aging medicine founded AURAE MD as a cutting-edge center for preventive and restorative therapies."We have categorized the body into systems as if they are separated, but we actually function as an integrated whole," says Dr. Emami. "While we may think perfecting one small area will make us feel and look better, actually understanding how everything is connected provides true transformation."A leader in noninvasive and minimally invasive face and body rejuvenation, AURAE MD's philosophy is that aesthetic medicine should enhance your life and your health with a personalized approach. "We understand that every patient is different, so every treatment should be different."Dr. Emami values being a resource for every life stage. "Aging well requires knowledge and effective solutions," she says. "It's important to understand a patient's unique history and perspective in order to maximize results."Dr. Emami specializes in nonsurgical face and neck lifts such as the Y Lift, Morpheus8 radio frequency microneedling, Accutite, Facetite, Botox, fillers, skin rejuvenation, PRP therapy, and body contouring, as well as hormone optimization, nutritional therapies, weight loss, functional medicine, genetic testing, and stress management.Customized treatments can take 10 years off without incisions, pain, or significant downtime. Whether you're struggling with wrinkles, pigment, acne, hormones, or want to contour the shape of your face or body, when you have a successful plan, you have control, and that translates into confidence. "My mission is for my patients to always feel vibrant, healthy, beautiful, and ready to enjoy life!"9850 Genesee Avenue, Suite 840 San Diego, CA 92037 | 858-461-8543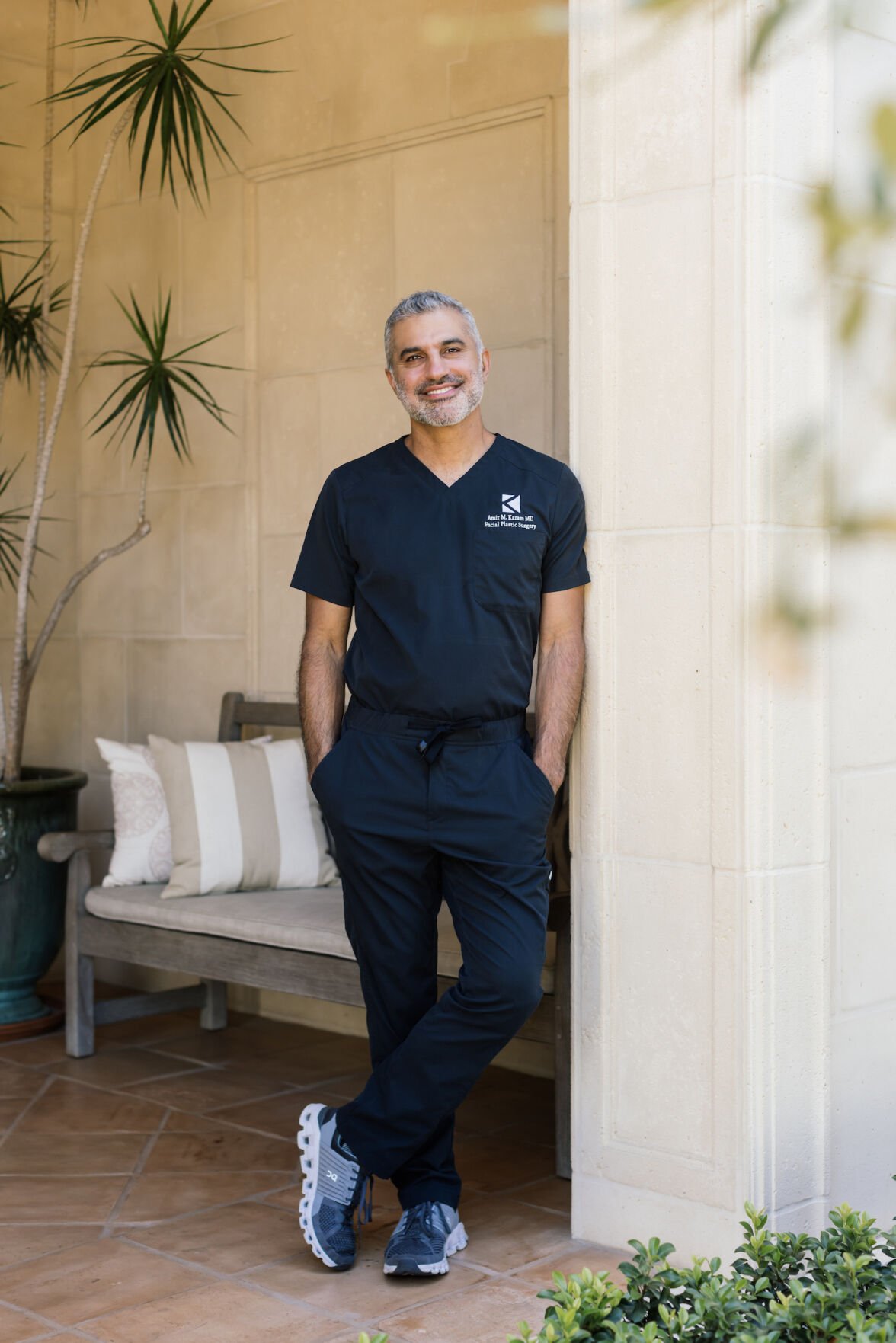 Stacy Keck
World-renowned facial rejuvenation surgeon and creator/founder of KaramMD Skin
The focus at Carmel Valley Facial Plastic Surgery  & Aesthetic Center is singular: facial rejuvenation. Dr. Amir Karam, one of the country's most renowned facial plastic surgeons, has spent decades pioneering procedures that restore youthfulness, confidence, and beauty. The double board-certified plastic surgeon is known for delivering natural-looking solutions to common problems, such as facial laxity and loss of volume, that naturally develop as we age via fat transfer, eyelid surgeries, lip lifts, laser resurfacing, and other non-surgical methods. Dr. Karam has also developed and trademarked an advanced, customizable form of facelift procedure called the Vertical RestoreTM, which treats the lateral brow, midface, jawline, and neck all in one procedure. Its natural yet profoundly rejuvenating and long-lasting results are so highly rated that people from across the country and around the world travel to San Diego specifically for the procedure, which has garnered an incredible 16-month long waiting list. Carmel Valley Facial Plastic Surgery & Aesthetic Center is one of only a handful of practices in the country that have the ability to perform customized full-facial rejuvenation and restore volume to reshape the entire face.Dr. Karam is consistently recognized for excellence in his specialty and has found a way to share his skincare secrets with the public. He has launched an innovative skincare line, KaramMD Trifecta, that allows users to turn back the clock at home in an easy and sustainable way. In just three steps, KaramMD Trifecta covers the entire spectrum of skincare with precision doses of 20 active ingredients, including retinol, niacinamide, peptides, and a patented lipid complex. Dr. Karam's line has been tested by a third-party lab for effectiveness and safety, and the results are clinically proven to target fine lines, deeper wrinkles, firmness, skin discoloration, and more. Dr. Karam also regularly takes to social media and YouTube to educate his hundreds of thousands of followers on best skincare practices.11943 El Camino Real, #100 San Diego, CA 92130 | 858-259-3223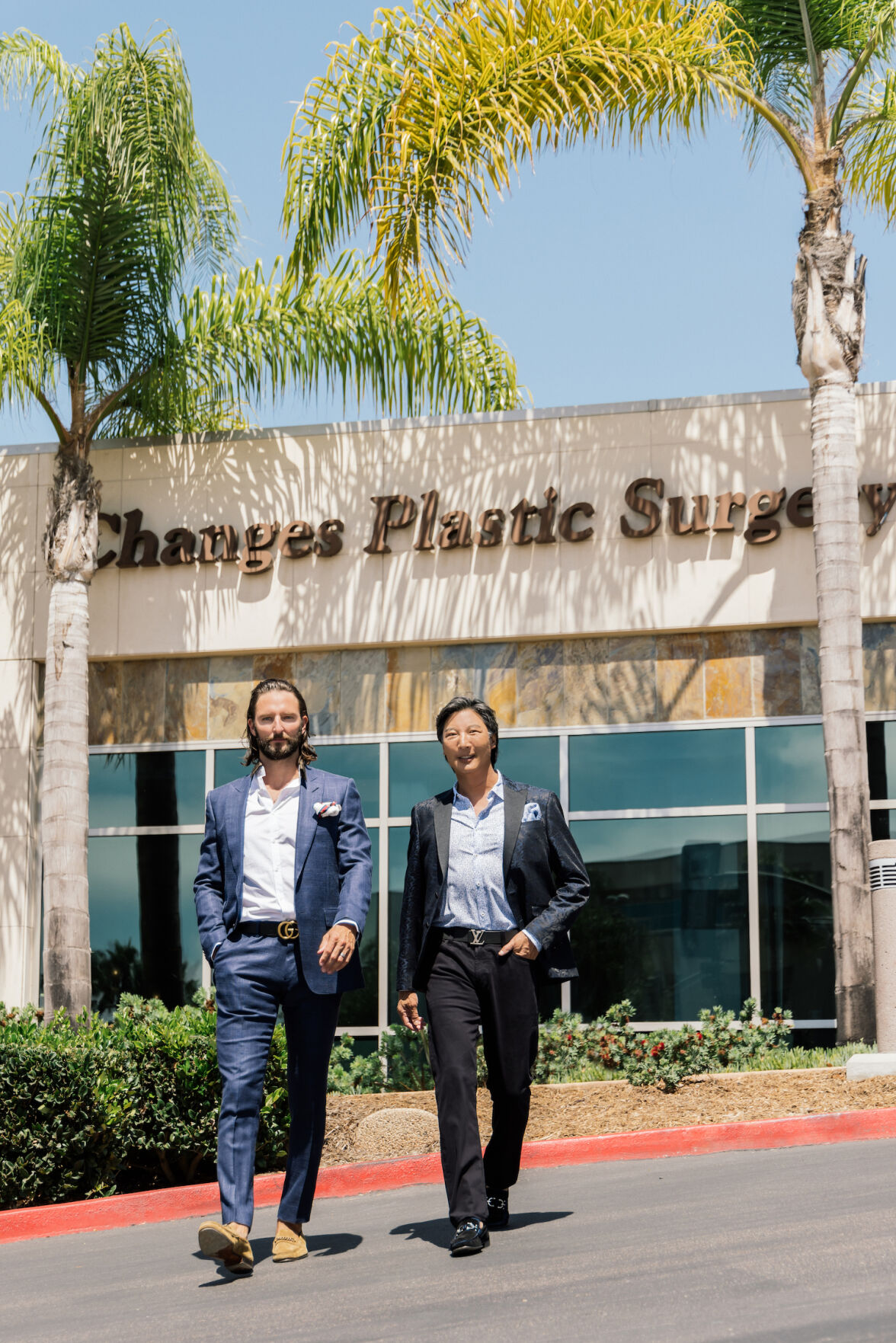 World class plastic surgery, cutting edge technology, non-invasive services such as scarless skin tighteningChanges Plastic Surgery and Spa continues to shine as a top plastic surgery practice in the country, delivering individualized, world-class surgical, laser, and injectable results with a personalized, compassionate touch they have embodied for over two decades. Dr. Gilbert Lee and Dr. Michael Rossi continue to receive awards for their achievements in the field of plastic surgery while expanding the technology they offer and refining the techniques they utilize to deliver patients true "artistry with precision.""We are continually innovating to ensure our patients receive the finest care available," says Dr. Lee. "It's why patients from around the world find their way to San Diego."Dr. Lee — voted "Top Plastic Surgeon" by the San Diego County Medical Society for 15 consecutive years and featured nationally on TV shows such asThe Doctors and Access Hollywood – is renowned for his extraordinary results across multiple cosmetic procedures of the face and body. His unique artistry creates natural and long-lasting facial rejuvenation results with the Changes Rapid Lift-Deep Plane technique and eyelid refinement without the need for general anesthesia.Dr. Rossi, a star on the national scene in the field of plastic surgery, has taken Southern California by storm. His unique artistry in full body and face transformations creates incredible changes in the lives of his patients nationwide. He is regarded as a "mommy makeover expert" by his peers, delivering unparalleled natural results matching each individual's goals with his patented "autologous implant" breast lift, breast augmentation, vaginal rejuvenation, and sculpted tummy tuck techniques. One of his greatest passions is helping mothers rediscover their beauty and boost their confidence after childbirth."We are committed to ensuring each and every patient we treat feels as if they are our only patient and leave feeling refreshed and ecstatic about their results and experience," says Dr. Rossi.11515 El Camino Real, Suite 150 San Diego CA 92130 | 858-720-1440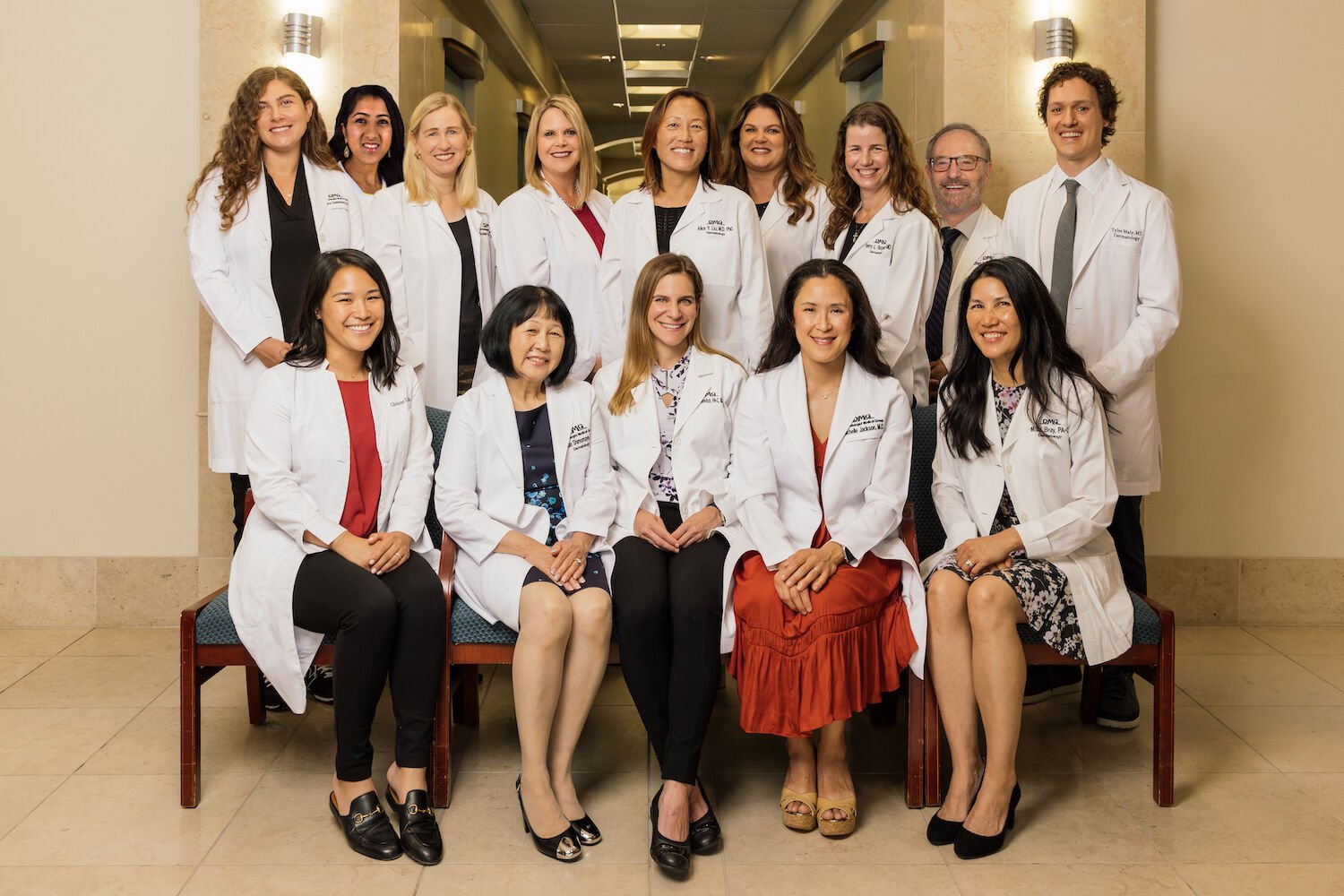 Stacy Keck
Comprehensive contact allergy testing and multi-modal skin cancer treatmentThis year, Dermatologist Medical Group of North County (DMG) is again honored to be home to more doctors than any other dermatology group in San Diego County.This recognition by our colleagues is a reflection of the practice's commitment to friendly, compassionate, and personalized care.The practice has served many local families for generations and offers three conveniently located offices in Oceanside, Encinitas, and Carmel Valley. All of DMG's state-of-the-art offices offer the same high-level quality care and focus on both treatment and prevention. Everyone is treated with integrity and respect in a caring, comfortable atmosphere.DMG's dermatologists and physician assistants specialize in the care and prevention of skin cancer. They also provide the latest and most reliable treatments for the most common (and the not so common) skin disorders such as acne, alopecia, rosacea, psoriasis, eczema, and autoimmune disorders. DMG offers comprehensive patch testing for allergic contact dermatitis to better identify all the various components that patients react to in their environment, enabling them to live rash free.Telehealth appointments are available to new and established patients when appropriate. All of DMG's dermatologists and PAs are adept at using the latest technology for telehealth examinations and consultations. Patients appreciate the convenience of being able to meet with medical professionals from their homes.In addition to treating all types of skin disorders, DMG's medical professionals are skilled in cosmetic procedures that provide a natural look, such as Botox and dermal fillers, chemical peels, microneedling, and intense pulse light.The entire team at Dermatologist Medical Group of North County looks forward to welcoming you to the practice and working with you to optimize your skincare.3613 Vista Way, Oceanside, CA 920561200 Garden View Road, Suite 108, Encinitas, CA 9202411943 El Camino Real, Suite 220, San Diego, CA 92130 | 760-758-5340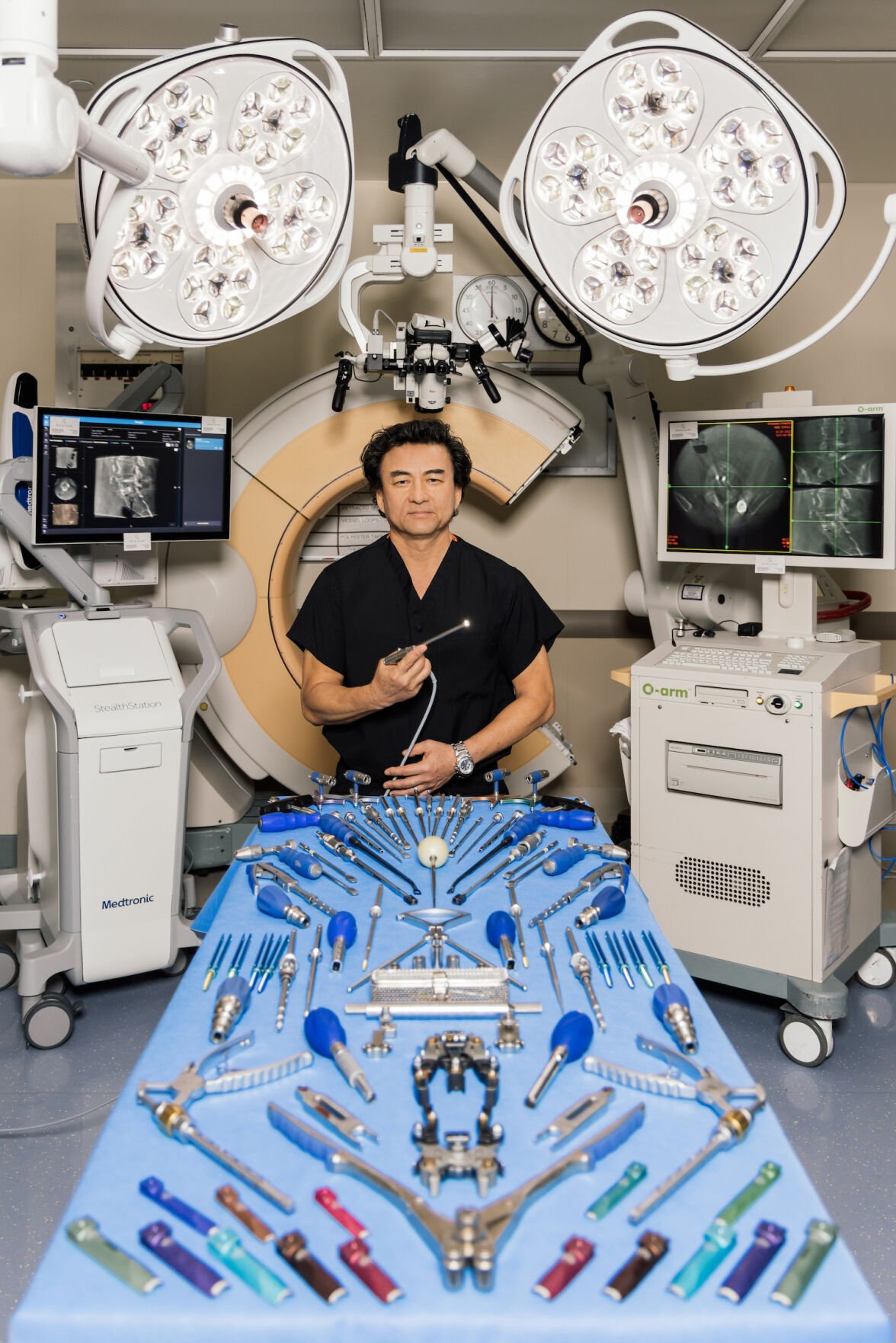 Dr. Kim utilizes state-of-the-art technology to perform all spine procedures through Minimally Invasive Surgery including the unprecedented Laser Endoscopic Spine Surgery.Dr. Choll Kim isn't just respected among his San Diego peers—he is world-renowned for his ability to solve complicated cases related to spinal health.Dr. Kim, a graduate of Harvard Medical School, is internationally recognized in the field of Laser Endoscopic Spine Surgery (LESS) and is considered an expert in the field of computer-assisted Minimally Invasive Spine Surgery. With more than 20 years of experience, Dr. Kim has helped advance spine surgery by providing his insight on tools and techniques used in spine surgery, speaking at spine conferences worldwide, and providing hands-on training to ensure minimally invasive techniques are being properly used among his colleagues.Dr. Kim's office has a concierge-type model practice where providers spend a significant amount of time with each patient to ensure they feel confident with their treatment plan. "Each and every patient is unique in the way their body responds to treatment. I enjoy spending time getting to know my patients to be certain we are doing exactly what is right for their body and lifestyle," says Dr. Kim.As an experienced leader in his industry, Dr. Kim has helped his patients recover more quickly through the use of his Minimally Invasive Surgery techniques by using specialized state-of-the-art equipment and computer-assisted navigation. All procedures are performed through small incisions to uphold the integrity of the spine and get patients back to life as soon as possible. Dr. Kim adds: "After all, the spine is the structural support for the entire body."But Dr. Kim isn't just named a top doctor for his work. He's a top doctor because of his personal approach to health care. He said he ensures each member of his team treats patients with the utmost attention — as if they were family members."We want patients leaving Excel Spine Center knowing I am with them every step of the way! I provide every patient with my personal cell phone number and encourage them to reach out to me at any time for any question," says Dr. Kim.6719 Alvarado Road, Suite 308 San Diego, CA 92120 | 619-344-6918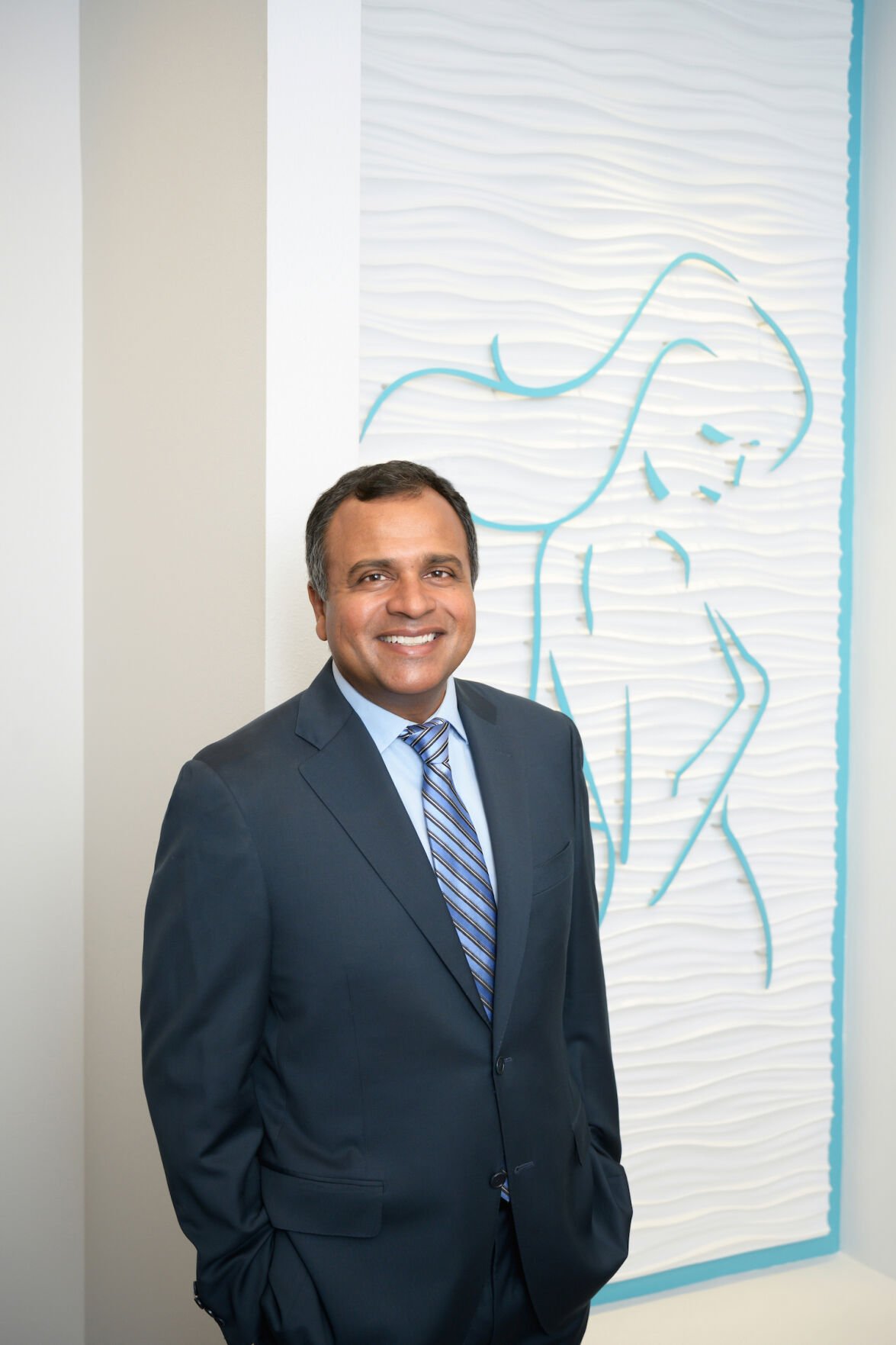 Lauren Radack
Gupta Plastic Surgery offers the latest in minimally invasive plastic surgery techniques
With over two decades of expertise, Dr. Abhay Gupta, the medical director of Gupta Plastic Surgery, is widely known and respected for his well-honed surgical skills and calm, reassuring bedside manner. In many ways, Dr. Gupta's career path was in his genes—he comes from a family of surgeons, a legacy he takes very seriously."My family has always believed in treating patients like they're part of our family," he says. "I have built my reputation on this principle. I pride myself on being up-front and honest, really listening to my patients' needs, and offering all the options—even if that means no surgery at all. Patients have said that's a refreshing change."One of San Diego's most trusted and respected plastic surgeons, Dr. Gupta provides patients with an exceptional experience from the moment they arrive. His pristine practice is beautifully appointed with soothing colors and water features, and patients can rest assured they will always meet personally with Dr. Gupta himself. Highly skilled in all areas of plastic surgery, Dr. Gupta always stays apprised of the latest proven techniques. He offers a wide range of reconstructive and cosmetic services with a commitment to optimal results and patient safety.An expert in his field, Dr. Gupta is driven by a passion for helping people—healing them after illness or injury, boosting their self-esteem, and truly changing their lives. Nationally recognized for his knowledge, skill, and precision in aesthetic surgery, breast surgery, and cancer reconstruction, Dr. Gupta focuses on treating the whole patient—restoring not only their appearance but also their self-esteem."Plastic surgery really offers the largest variety in the entire medical field," he says. "I have experience operating on the whole body and, after over 20 years, that's what keeps it interesting. Medicine is all about helping people, and every day when I go to work, I know that's what I'll be doing. That's what inspires me."10672 Wexford Street, Suite 275 San Diego, CA 92131351 Santa Fe Drive, Suite 250 Encinitas, CA 92024 | 858-621-6000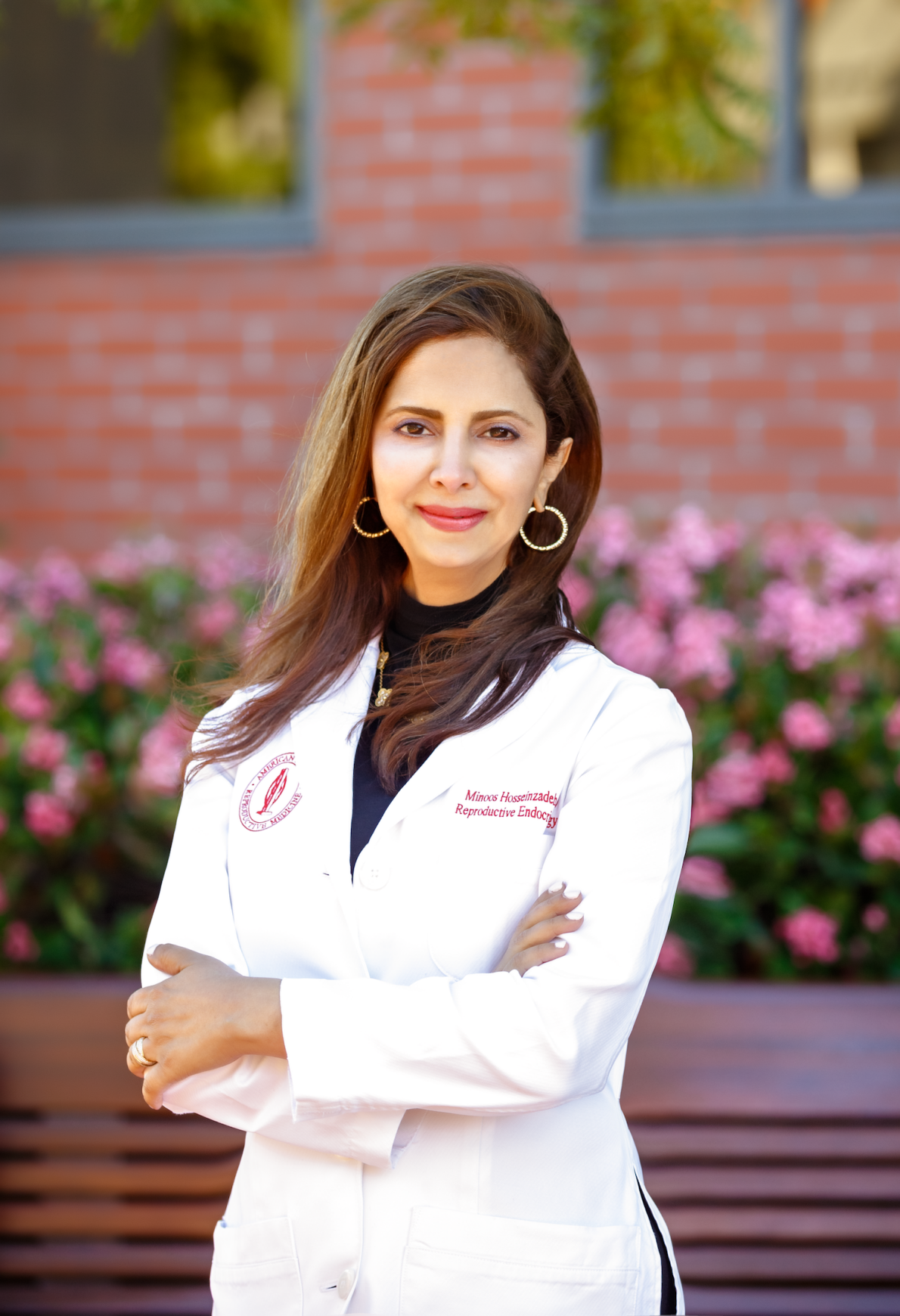 As an international fertility destination, the practice also offers personalized concierge service for many aspects of the fertility journeyDr. Minoos Hosseinzadeh, the founder and medical director of Fertility Institute of San Diego, is a nationally recognized double-board-certified specialist in reproductive endocrinology and infertility with over 25 years experience. She has been nominated America's top ob-gyn for the last 11 years consecutively and America's most honored professional in 2019. She is well regarded for both her meticulous nature and for the individualized attention, care, and time that she personally devotes to each one of her patients."We realize that undergoing fertility treatment is an intimate, complex, and emotional process for patients. That's why we treat each patient as we would our own family," says Dr. Hosseinzadeh. She is your personal physician who knows everything about you as a patient, will treat you, attend all your visits, and perform all of your ultrasounds and procedures, including egg retrievals and embryo transfers."I believe what truly sets us apart is this nurturing environment coupled with the most advanced state-of-the-art IVF facility. We believe that you deserve the very best and spare no expense to be the first program in the US to have the most technologically advanced laminar flow hood, the first program in San Diego County to have our sophisticated high-tech ultrasound machine, and the first program in San Diego to have the most comprehensive IVF electronic health medical records," adds Dr. Hosseinzadeh.Fertility Institute of San Diego offers comprehensive fertility testing and cutting-edge treatment, including in vitro fertilization, preimplantation genetic testing, elective single embryo transfer, egg and sperm donation, egg freezing, and gestational surrogacy.They also specialize in treating patients with failed IVF cycles at other programs."We love what we do and feel blessed to be able to make a difference in people's lives. To be able to hold a baby that was once an embryo in our lab is truly a remarkable gift," Dr. Hosseinzadeh says."We look forward to helping you grow your family two feet at a time," from the team at Fertility Institute of San Diego.9850 Genesee Avenue, Suite 300 La Jolla, CA 92037 | 858-457-2229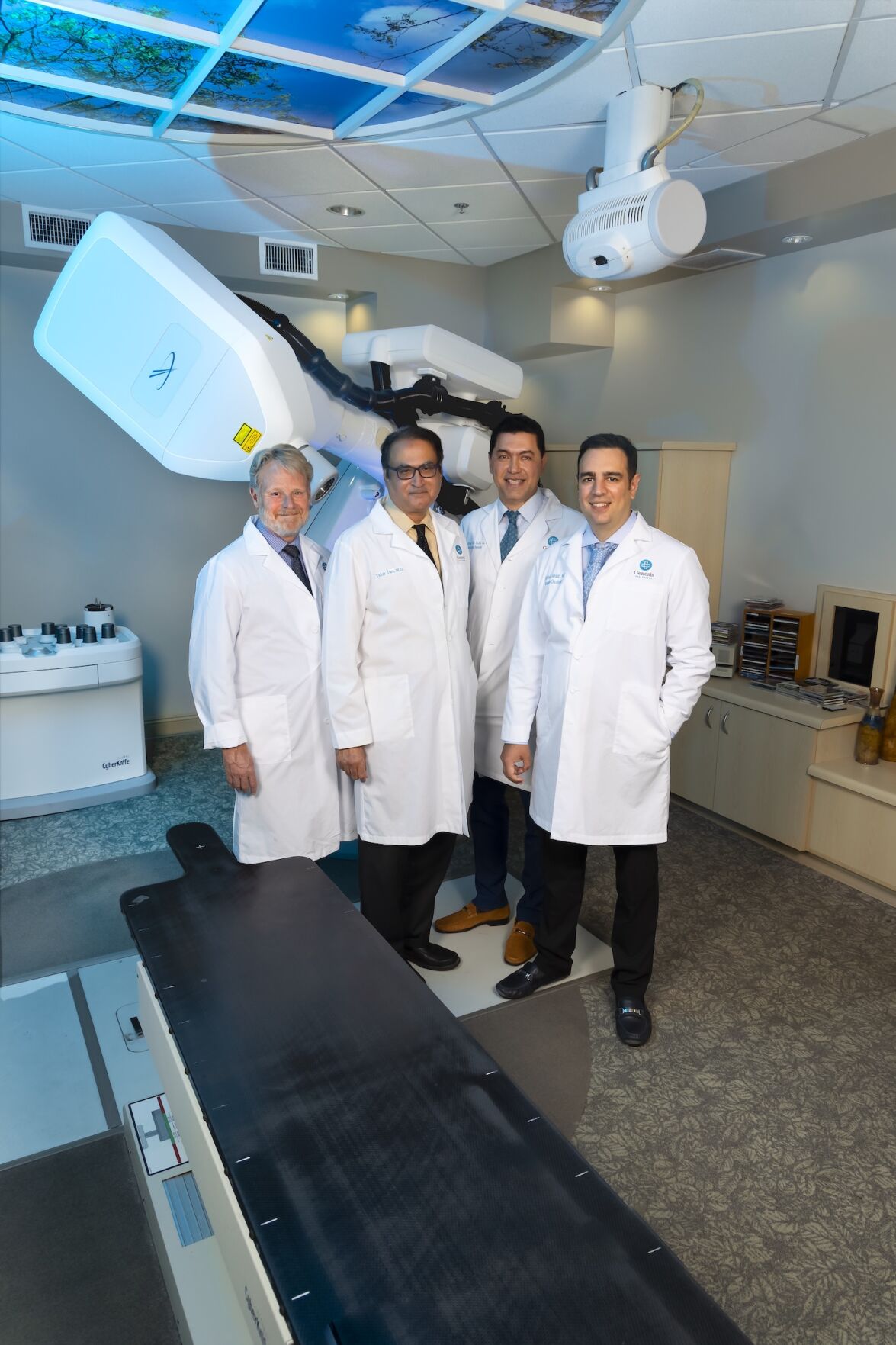 Sergio Fernandez
Genesis Healthcare, an affiliate of Unio Health Partners
Specializing in Cyberknife technology
Cancer patients can rest assured that they are getting the most advanced radiation care possible at Genesis Radiation Oncology/CyberKnife Center. CyberKnife can treat tumors throughout the body, including the prostate, lungs, pancreas, liver, brain, spine, and soft tissues."Sixteen years after we started the CyberKnife SBRT program, it remains the most powerful, precise, and efficient piece of radiotherapy technology I have ever seen in the treatment of prostate cancer and a wide variety of other malignant lesions. Most recently, this technology has demonstrated the ability to extend survival in a variety of stage IV cancer cases by efficiently and safely terminating lesions that are difficult to control with chemotherapy alone. This remains the device of the future, and we are honored to be at the leading edge of defining its greatest capabilities," says Dr. Donald FullerThe team at Genesis Healthcare, an affiliate of Unio Health Partners, consist of highly experienced doctors:Dr. Donald B. Fuller is the designer of an original prostate cancer CyberKnife SBRT protocol, which has resulted in multiple peer-reviewed publications in the treatment of primary and recurrent prostate cancer since 2008, most recently including the documentation of favorable 10-year outcomes with this technique.Dr. Tahir Ijaz's specific areas of interest and expertise include the treatment of head and neck, prostate, and lung cancers. He's trained in the use of Cyberknife stereotactic body therapy, radioactive seed implants for the prostate, and intensity-modulated radiotherapy.Dr. Reza Shirazi serves on the board of directors of Genesis Healthcare Partners and Western Cancer Center. He is an active member of the research arm of the Genesis Healthcare Team.Dr. Siavosh Vakilian is board certified in Radiation Oncology by both the American Board of Radiology and the Royal College of Physicians and Surgeons of Canada, specializing in the treatment of breast, hematological, pulmonary, and central nervous system cancers.Trust that you are getting the best treatment from the best doctors with Genesis Healthcare, an affiliate of Unio Health Partners.5395 Ruffin Road #103, San Diego, CA 92123 855-888-7701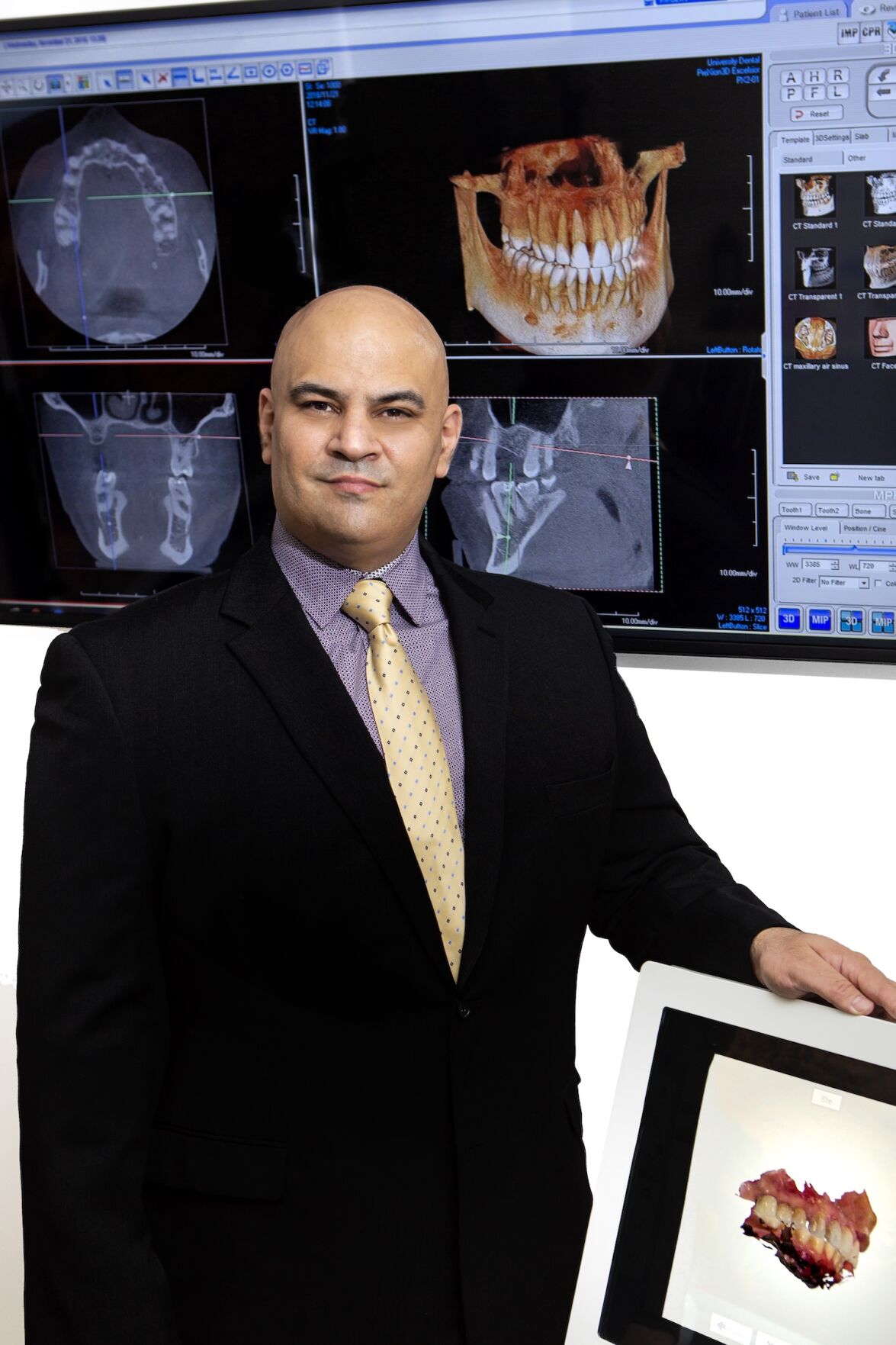 Dr. Hage is known for his work with All-on-X dental implants
Acclaimed implant dentist Armin Hage, DDS, MIADI, transforms the lives of his patients by turning the impossible into the possible. "We're unique among dental implant practices because we focus on finding solutions in a creative way," Dr. Hage says. "My passion is to solve complicated puzzles. For me personally, it's about fixing the problem rather than profiting from the situation."Patients can trust Dr. Hage's experience and expertise. A graduate of the acclaimed Loma Linda School of Dentistry, he's a master of the prestigious International Academy of Dental Implantology.Dr. Hage also serves as a faculty member who teaches other dentists about the intricacies of dental implants. "Through teaching, I constantly re-educate myself. Learning never stops."Dr. Hage is especially proud that his practice's implant complication rates are well below the industry standard, reflecting his intense focus on quality and state-of-the-art technology."We digitally plan every single procedure down to one-tenth of a millimeter," Dr. Hage says. "We also rely on 3-D printing technology to fabricate precise surgical guides, which have become a crucial tool."Anxious patients can rest assured that implant procedures are virtually pain-free. "A simple implant surgery can be as easy as a dental filling," Dr. Hage says. "Our focus on digital planning and advanced surgical guides allows us to rapidly perform implant procedures and maintain the quality that has made us so respected in San Diego."There's an added benefit to seeing Dr. Hage and his top-notch team for implant dentistry: University Dental also provides general dentistry and orthodontic services. "Many of our patients require extensive dental work," he says. "Our all-in-one approach allows us to address their various dental needs in one convenient location. And because we work so closely together, we're able to offer the kind of top-notch teamwork that produces excellent results."6324 University Avenue San Diego, CA 92115 | 619-582-4224 | universitydentalsandiego.com3365 Rosecrans Street, Suite C, San Diego, CA 92110 619-582-4224 | smiledesignersandiego.com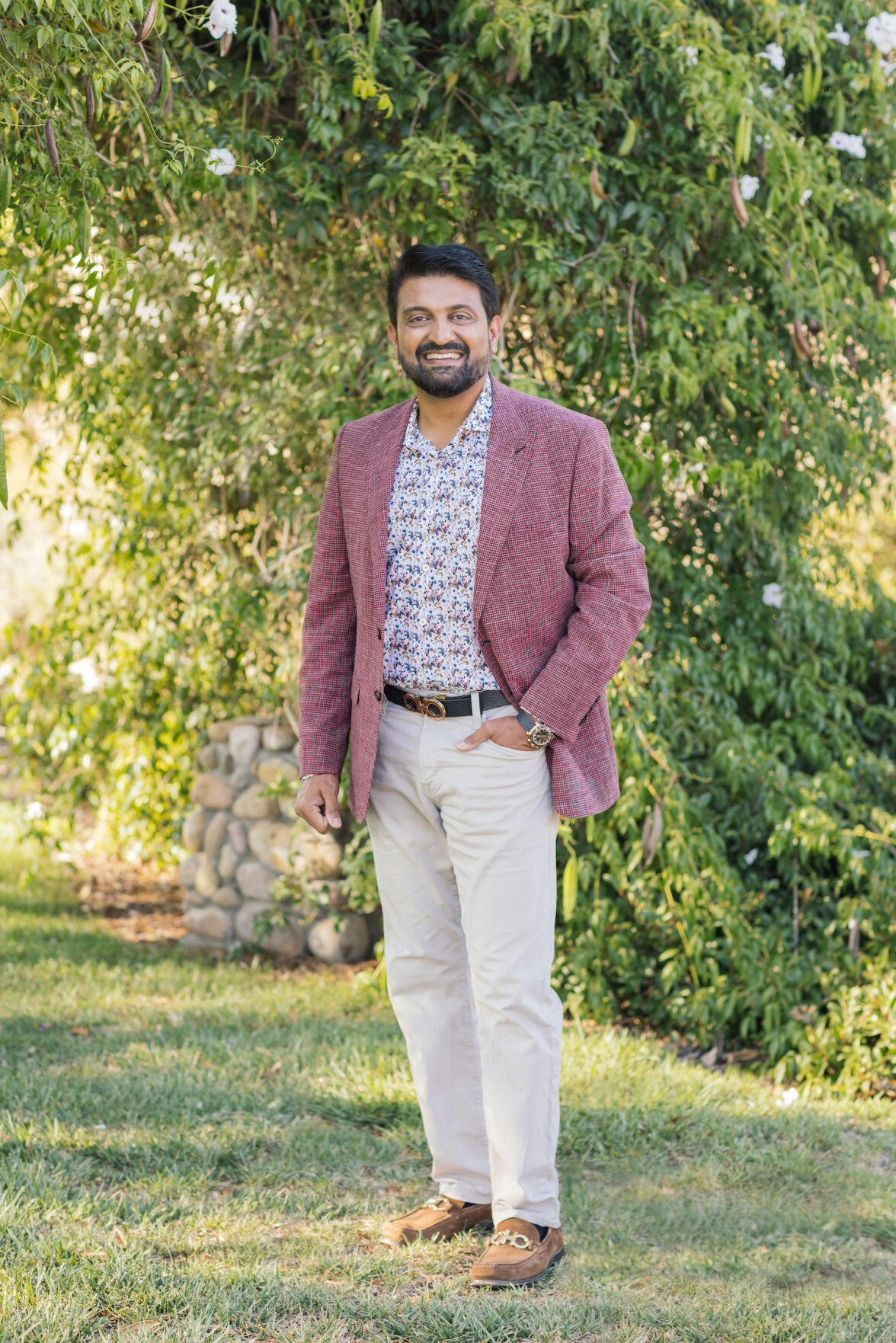 Stacy Keck
Trauma, deformity correction, and joint preservation specialist
Nationally and internationally acclaimed orthopedic surgeon Dr. Harish Hosalkar is honored to be recognized again as one of San Diego's Top Doctors in 2022—an award he's earned every year since 2016."Life is motion and motion is life" is his philosophy. Dr. Hosalkar combines leading-edge techniques with traditional methods to help patients achieve functional improvement for a pain-free life. Renowned in his field, Dr. Hosalkar brings nearly 27 years of medical expertise to his practice and an unsurpassed level of compassion. Since foundingThe Hosalkar Institute, it has become regionally, nationally, and internationally acclaimed, with multiple subspecialty physicians, surgeons, and clinical programs working closely to provide excellent care and treatment.Dr. Hosalkar is affiliated with several hospital systems, including Scripps, Sharp, Paradise Valley Hospital, and Tri-City Medical Center, and is the director of joint preservation, the traumatic brain injury deformity correction program, the limb-lengthening and deformity correction program, and the amputation prevention program at some of the locations.A dedicated family man with a beautiful wife and two children he adores, Dr. Hosalkar loves cooking, reading, hiking, traveling, singing, and, of course, seeing patients. "I enjoy connecting with people and taking care of them. I feel a great sense of accomplishment in assisting fellow humans with their musculoskeletal ailments and helping them return to their life and function while controlling or eliminating their pain."Dr. Hosalkar works tirelessly to cover trauma care and emergencies in multiple local hospitals to serve the community. He is regularly involved in charity and mission work as well. Through his individualized patient care, Dr. Hosalkar's medical practice gives the gift of motion to people in need across the globe.2323 E. 8th Street, Suite 103, National City, CA 919502023 W. Vista Way, Suite C, Vista, CA 9208343517 Ridge Park Drive, Temecula, CA 92590 | 619-512-1600drhosalkar.com; alliancemedicalgroupsandiego.com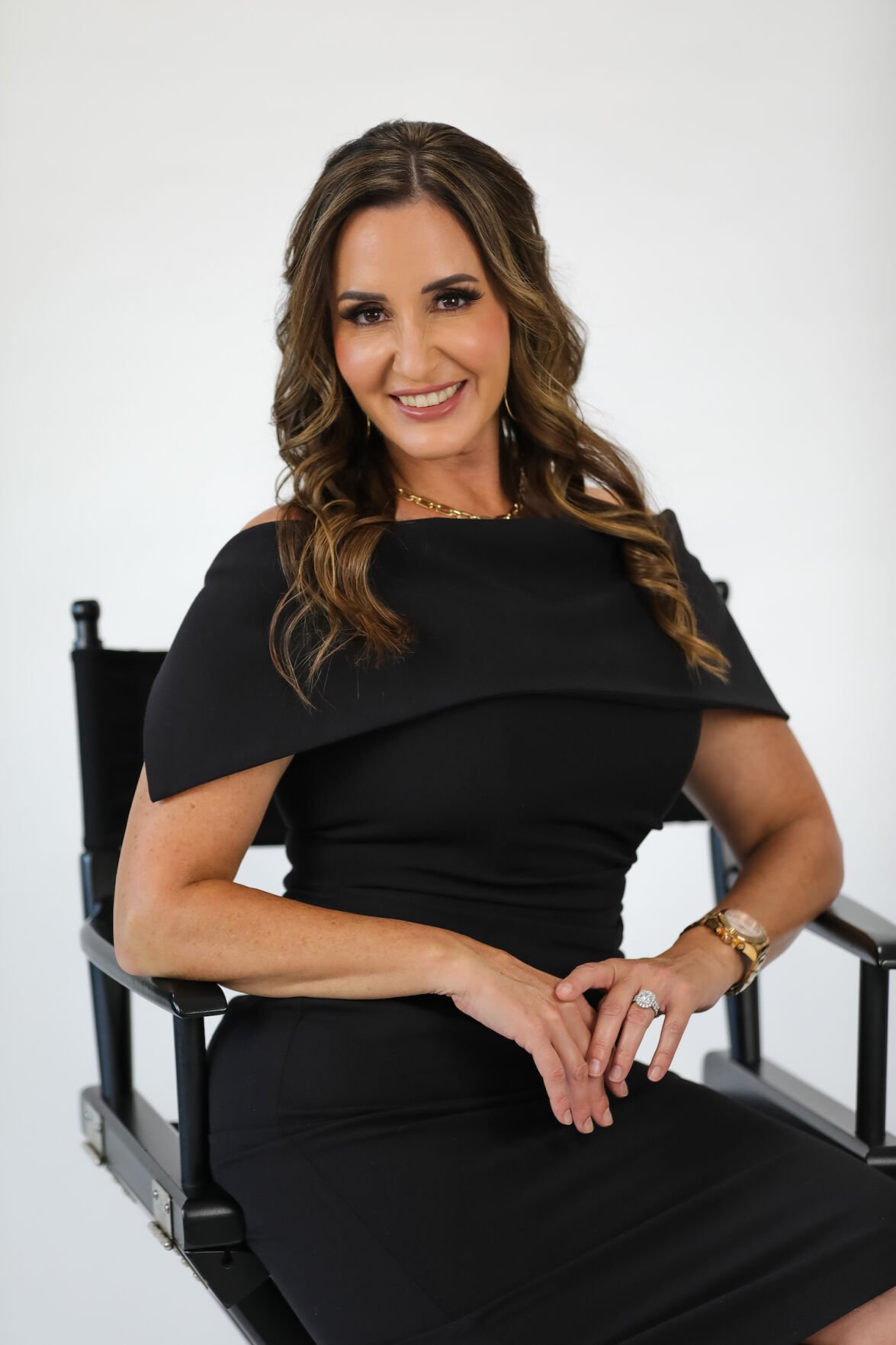 Minimally invasive medical aesthetics treatments for both face & body including wrinkle relaxers, dermal fillers, laser liposuction, body sculpting and moreDr. Amanda Holden is on a mission.Recognized nationally and internationally as a medical aesthetic expert, she is out to innovate and educate peers and patients on hold time back. Her upcoming book of the same name shares her hard-won industry knowledge to help patients achieve beautiful, natural-looking outcomes."The products and technology we have at our disposal today can make you look younger and refreshed – never overdone," she notes.With medical licenses in California and Florida, Dr. Holden frequently teaches other doctors how to use injectables. Her expert team at Holden Timeless Beauty offers a comprehensive menu of services, using products by top manufacturers, such as Allergan and Galderma, Botox Cosmetic, Dysport, Juvederm, and Restylane Dermal Fillers. In addition, they also offer advanced body sculpting, innovative laser technology, medical-grade skincare, and other state-of-the-art beautifiers.With a focus on the patient experience that begins the moment you arrive, Holden Timeless Beauty takes a customized approach with each patient, allowing you to focus on your top three beauty concerns. "I enjoy teaching patients how they can age differently by becoming their lifetime beauty partner."All Holden Timeless Beauty practitioners are trained extensively and have the opportunity to learn at the Academy of Medical Aesthetics, which was co-founded by Dr. Holden and is housed within the San Marcos headquarters. With five established San Diego County locations, including San Marcos, La Mesa, Fallbrook, La Jolla and Oceanside, the Holden Timeless Beauty promise is that no matter what office you visit and which practitioner you see, you're getting the high standard of care Dr. Holden is known for."Our goal is to have you look in the mirror and see a younger version of yourself," says Dr. Holden. "We help you pause the aging process so you can look as young as you feel."711 Center Drive, Suite 106, San Marcos, CA 92069 | 760-274-3160Additional locations: La Mesa, Fallbrook, Oceanside, La Jolla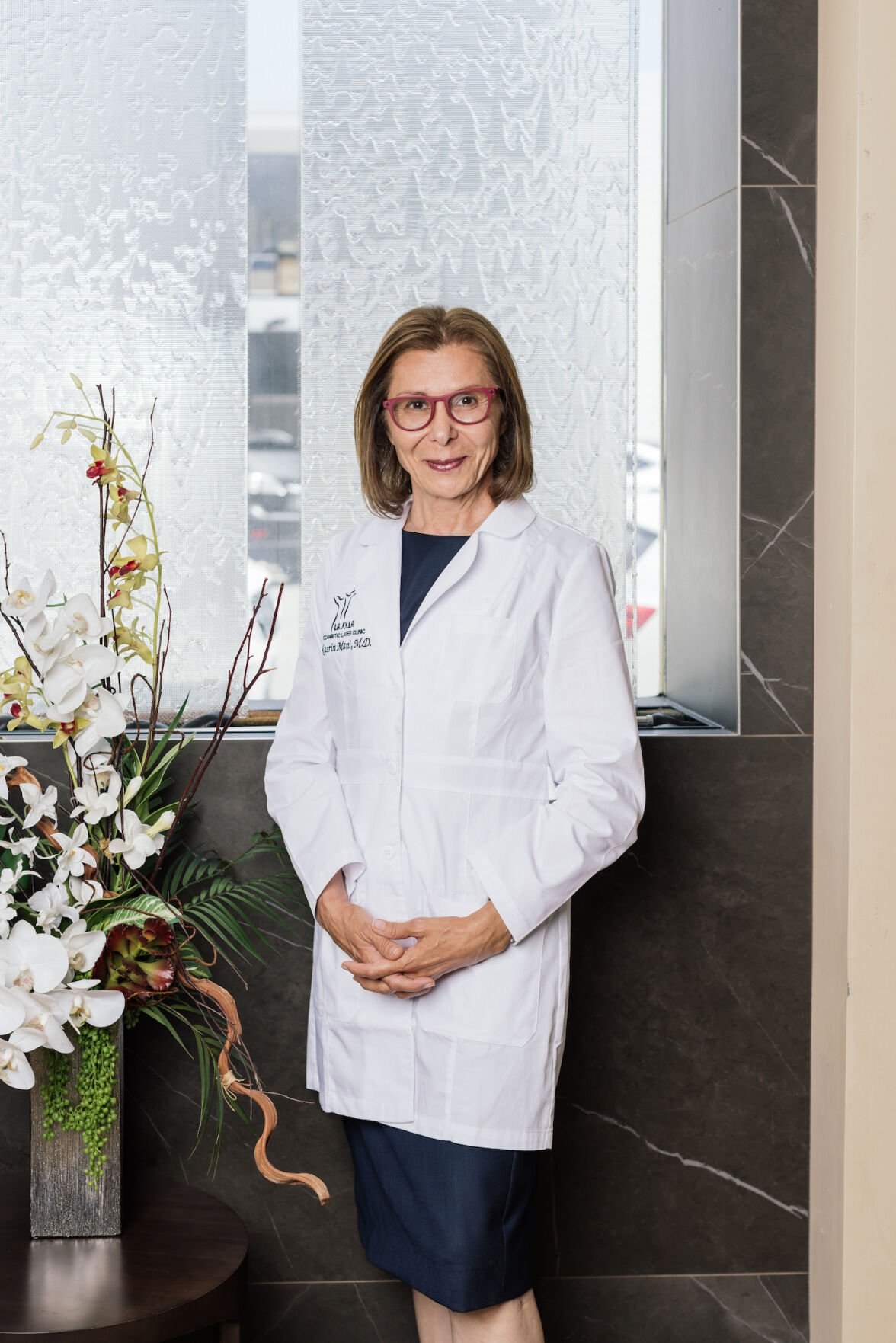 Stacy Keck
One of San Diego's premier Aesthetic Laser Clinic to provide the leading edge technology "6D Platinum Laser" to lift and tighten without surgeryAfter honing her skills as a board-certified Opthalmologist with a subspecialty in Vitreo Retinal surgery, Dr. Nasrin Mani expanded her areas of expertise by founding La Jolla Cosmetic Laser Clinic, where she applies her gentle touch and artistic eye to any number of advanced cosmetic treatments. Named a San Diego Top Doc consistently for over a decade, Dr. Mani has garnered a reputation as an international leader in the field of aesthetic lasers, offering everything from injectables, skin rejuvenation, and acne scar removal to more in-depth laser therapies. Her goal? Helping patients achieve beautiful, natural-looking results."My favorite part of my job is getting to know my patients and tailoring a customized program to meet their needs."Ever on the leading edge, Dr. Mani specializes in using the 6D Laser to perform innovative, non-invasive facelifts. Using the most advanced technology, Dr. Mani is able to tighten, lift, and refine skin texture for a more youthful appearance – without incisions, anesthesia, or extensive downtime. With a comprehensive menu of leading-edge services, La Jolla Cosmetic Laser Clinic offers skin rejuvenation options for men and women throughout La Jolla and the surrounding areas.This past year, Dr. Mani became a breast cancer survivor; today, she is cancer free. She reflects that this experience taught her the importance of living a healthy life and aging gracefully. When she is not seeing patients, she serves as the director of the San Diego Chapter of the Los Angelitos Orphanage foundation, a children's home that provides safe living conditions for children in Tijuana. On weekends, you'll find her horseback riding and playing with her dogs along San Diego's beautiful coastline.7720 Fay Avenue La Jolla, CA 92037 | 858-225-8380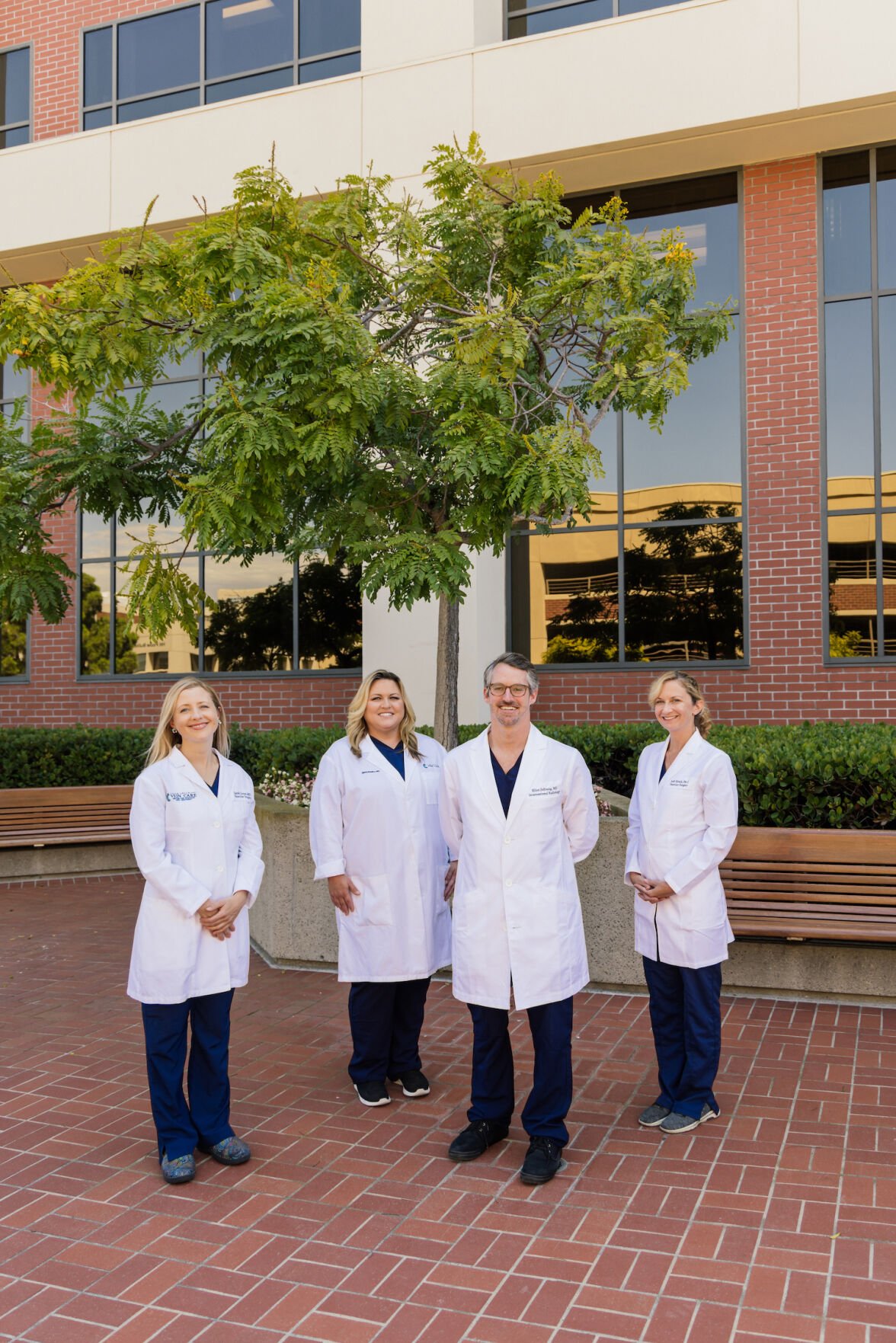 Region's first dedicated vein center to earn IAC Accreditation and Expertise in endovascular techniquesAfter more than a decade of serving southern California as the leading vein care center, La Jolla Vein & Vascular (LJVV) now operates in four different cities throughout the region. As part of the expansion, LJVV offers more comprehensive care for venous and arterial conditions of the legs and pelvis.Common vascular conditions include peripheral arterial disease (insufficient blood flow to the legs), chronic venous insufficiency (leg discomfort and/or swelling due to blood pooling in the legs), varicose veins and in more severe cases, leg ulcers. Varicose veins most commonly affect the legs but can also occur in the pelvis and labia of women and in the scrotum of men.Doctors Lucas, DeYoung, and Bunke, as leading experts in vascular care, treat these conditions using endovascular procedures that rely on advanced medical imaging in real-time.Dr. Sarah Lucas, a Duke School of Medicine graduate and board-certified Vascular Surgeon, is proud to lead LJVV's team which offers the full spectrum of treatments for venous disease. Dr. Elliot DeYoung, a fellowship-trained Interventional Radiologist, brings additional expertise in a variety of advanced procedures including arterial and venous angioplasty-stenting and pelvic vein embolization.The physicians of La Jolla Vein and Vascular are pleased to offer a collaborative and innovative approach to vascular care.The LJVV team also serves patients at additional locations in Poway, La Mesa and Solana Beach. "It's always been our mission to offer the most comprehensive vein care possible—and now we're able to offer even more comprehensive vein and vascular care to the entire region," said founding physician, Dr. Nisha Bunke.9850 Genesee Avenue, Suite 410 La Jolla, CA 92037 | 858-550-0330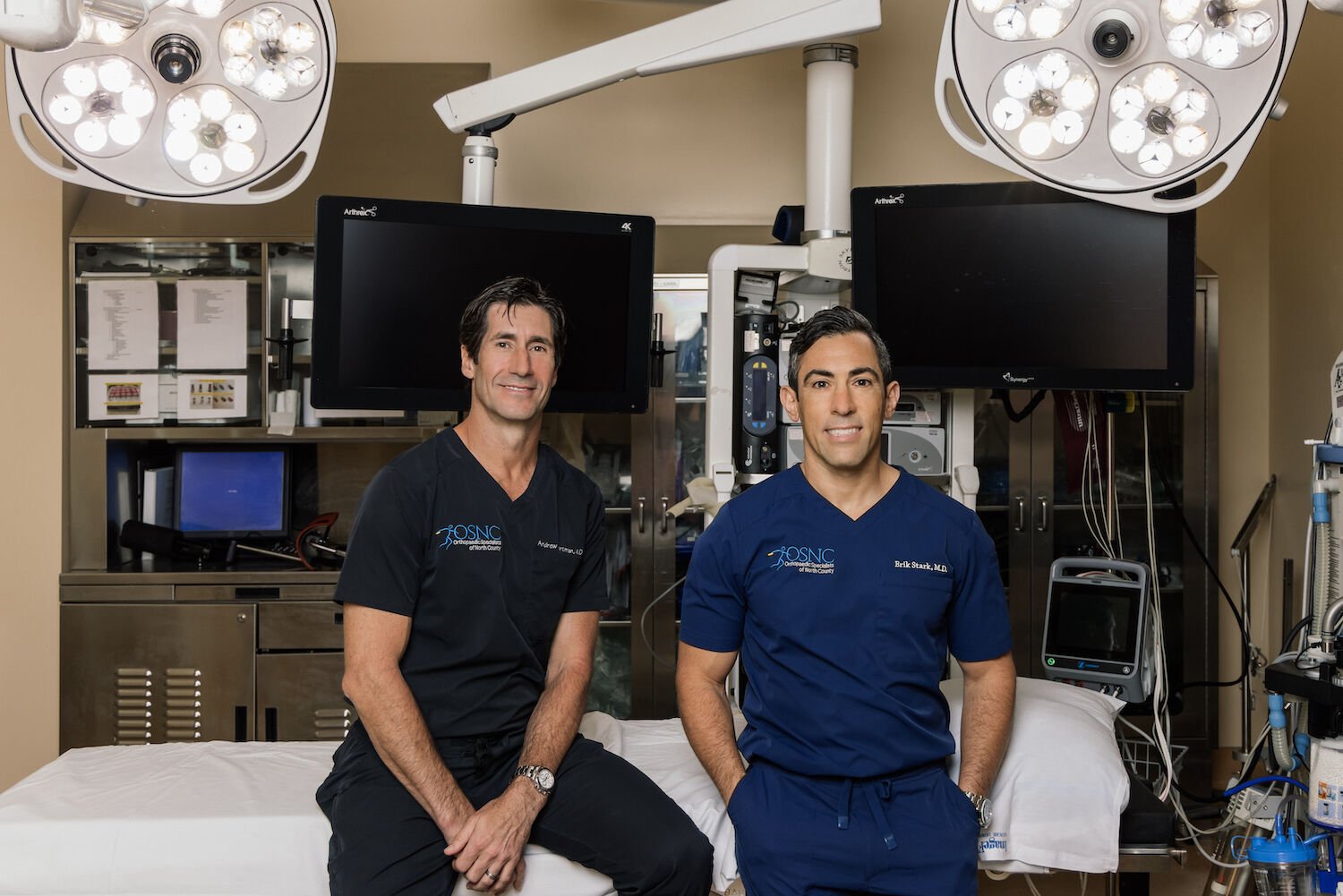 Stacy Keck
Dr. Stark and Dr. Hartman are renowned for using cutting-edge biologic techniques in arthroscopic shoulder rotator cuff repairEnsuring every patient can live their best life is the goal at Orthopedic Specialists of North County. For the past 15 years, Dr. Erik Stark and Dr. Andrew Hartman have collaborated to bring world-class health care to the San Diego community.Dr. Stark is a sports medicine specialist with a focus on knee and shoulder surgery. Dr. Hartman is an expert in shoulder reconstruction and surgery of the elbow, hand, and wrist. They often work together on complex shoulder surgeries and use cutting-edge biologic augmentation to help patients get back in action. Both have been instructors at the San Diego Shoulder Institute, teaching these techniques to surgeons from around the world."I will exhaust every avenue to get patients back to doing what they love to do," said Dr. Stark, who graduated residency from Boston University. "I continually train with fellow experts in the field to make sure I can provide the most advanced care possible because I genuinely care about helping patients perform at their optimal level.""I've been fortunate to have gained the trust of many patients over the years," said Dr. Hartman, who graduated from The Medical University of South Carolina. "In many cases, I see entire generations of families because they trust that I will provide customized care."Both doctors are avid athletes. Dr. Stark is a black belt in Brazilian Jiu Jitsu and is known for running boot camps in his driveway. Dr. Hartman is an expert skier, accomplished surfer, and skilled tennis player and has recently taken up Brazilian Jiu Jitsu. They bring this knowledge and enthusiasm for fitness to their medical practice, enabling them to better understand their patients' physical and emotional goals.Their peers have recognized them as top doctors in orthopedics for their compassionate approach to orthopedic care.6121 Paseo Del Norte Carlsbad, CA 92011 | 760-724-9000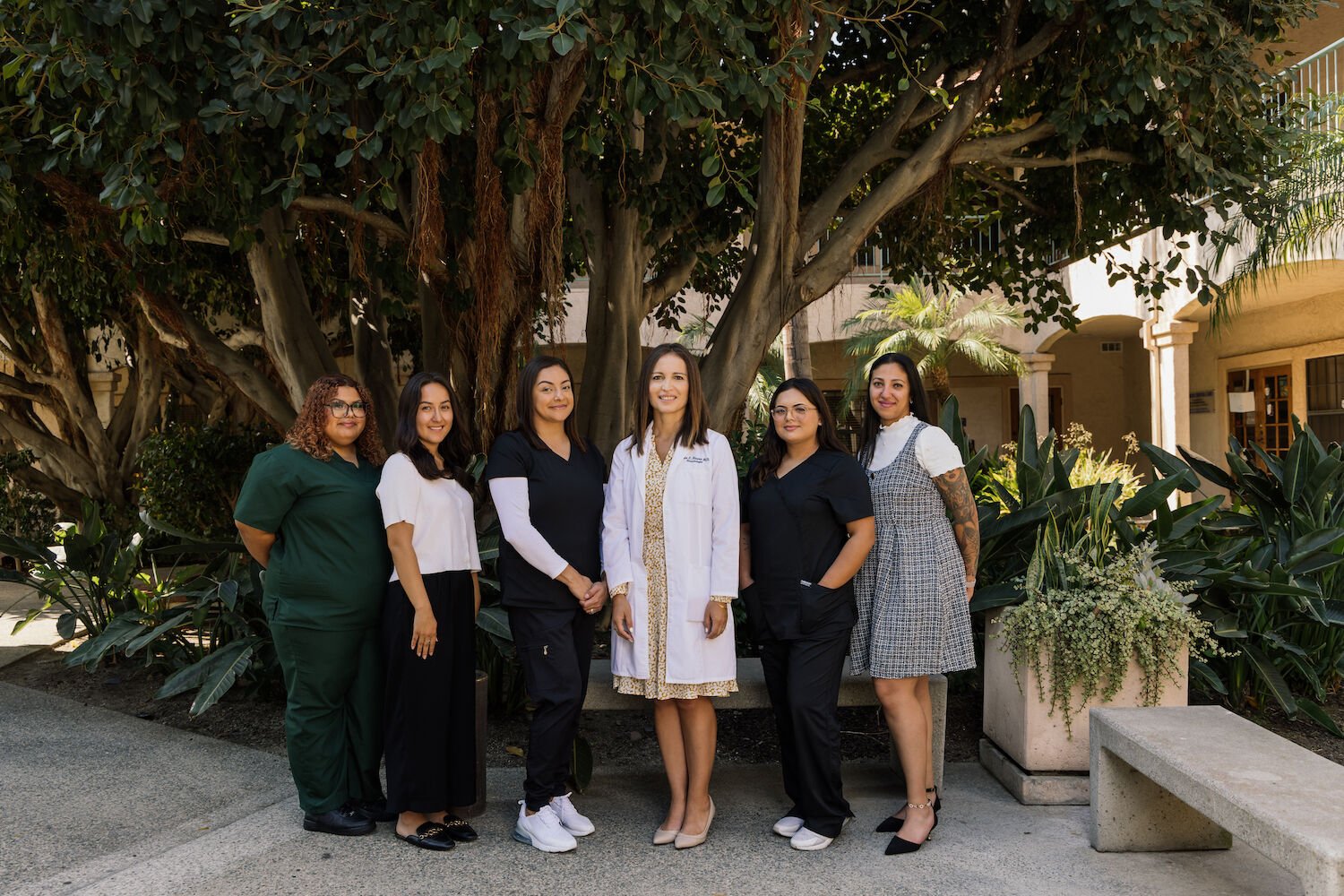 Dr. Rivera is one of the few rheumatologists in San Diego whose native language is Spanish.For Dr. Tania Rivera, the focus has always been to offer patients the best form of personalized care — whether it means taking the time to get to know a patient or performing clinical trials on new medicines that offer patients a sense of hope.Dr. Rivera, who is affiliated with Scripps and Palomar Health, is a highly regarded rheumatologist who specializes in the treatment of connective tissue diseases such as rheumatoid arthritis, systemic lupus erythematosus, Sjogren's syndrome, myositis, vasculitis and scleroderma. She has special interest in ankylosing spondylitis, osteoporosis and fibromyalgia.An expert in rheumatology who has been in practice for over 15 years, Dr. Rivera is also actively involved in clinical research. Her current research focus includes finding new treatments for rheumatoid arthritis, lupus, and psoriatic arthritis — illnesses that lead many patients her way who want high-edge medications. But, it's her ability to truly get to know her patients that makes Rivera of Rheumatology Center of San Diego stand a part."Patients come to me because they know I truly care," Rivera said. "I know them by name, I know their families and I know what they enjoy doing. I will always listen."Aside from treating her patients, Rivera makes a concerted effort to help them create better lifestyles — whether it's through new vitamins, change in diets or holistic care. Her deep passion for first-class health care expands to volunteer work at UCSD's student-run clinic, and Project Access. Dr. Rivera's dedication to patients is what led her peers to name her a top doctor."It's a great honor to be acknowledged by my peers," Dr. Rivera said. "I strive to have a strong relationship with my peers so that we can offer the best patient care together."For more information about Dr. Tania Rivera or Rheumatology Center of San Diego, go to RCsandiego.com.16516 Bernardo Center Drive #220 San Diego, CA 92128 | 858-336-2810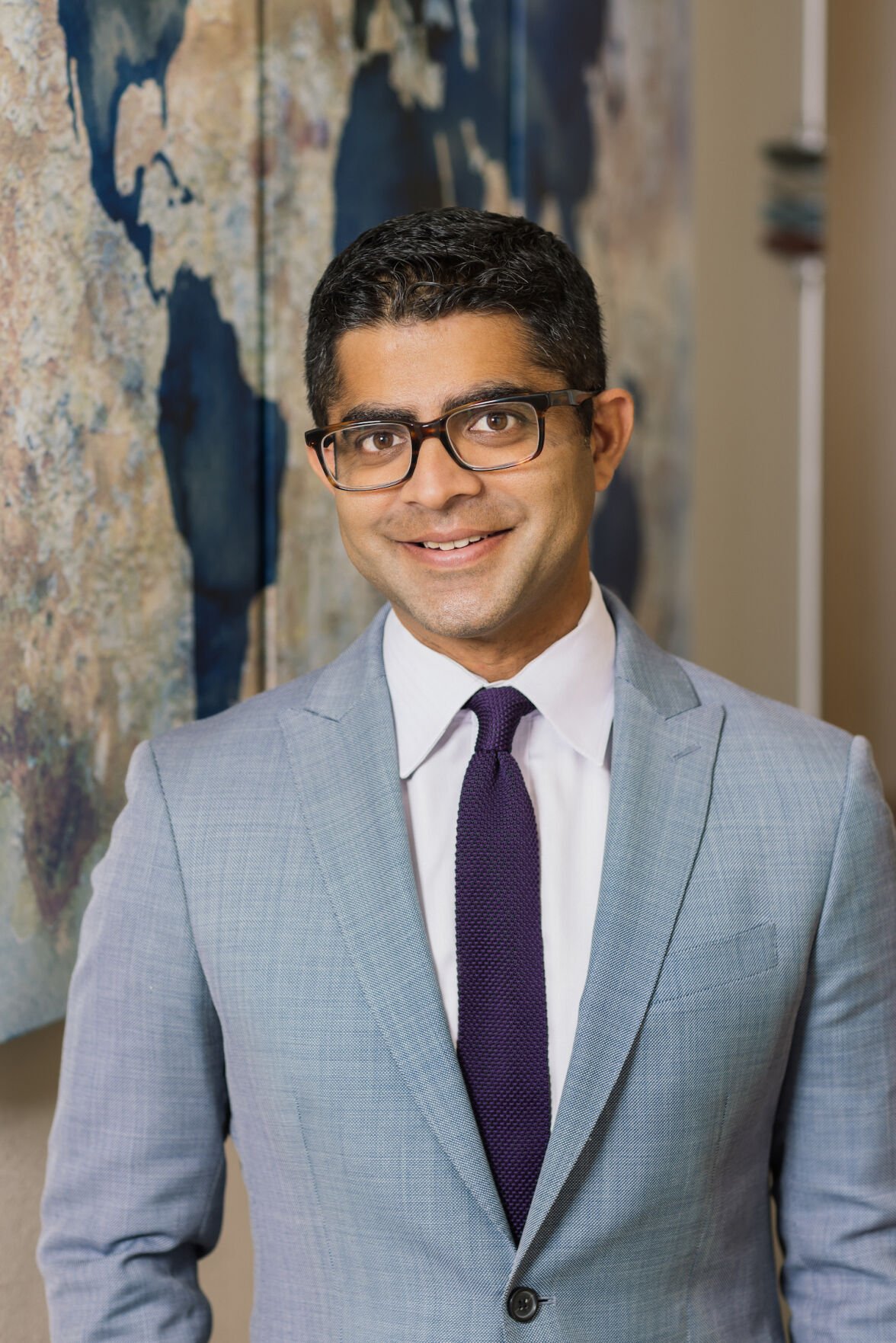 Stacy Keck
Consistently recognized as San Diego's top surgeon for cosmetic eyelid surgery—a true eyelid expert.
Consistently recognized by his physician peers as a top doctor in San Diego (for the last 7 years), Dr. Srinivas S. Iyengar has earned many prestigious accolades and awards—but it is his amazing results that speak for themselves. A quick glance at his popular Instagram (@eyelidmd) showcases numerous testimonials and stellar patient reviews from a roster of clientele that includes celebrities, athletes, models, and other top professionals whose faces are their calling cards.Perhaps most notable are the numerous other physicians, including dermatologists, anesthesiologists, ER doctors, plastic surgeons, and globally renowned athletes (Wimbledon champions and Triple-Crown winning Major League Baseball players), who trust Dr. Iyengar's artistic eye and surgical skills to give them the natural-looking results they seek.When considering cosmetic or reconstructive eyelid surgery, details, skill, appropriate training, and experience make all the difference. With a focused area of expertise, Dr. Iyengar is a remarkably skilled plastic surgeon who focuses purely on the area around the eye. Knowledgeable clients seeking eyelid rejuvenation or eyelid reconstruction and those in the healthcare field know the difference between plastic surgeons who occasionally operate on eyelids and those that are true experts in the eyelid area. Dr. Iyengar literally operates on eyelids every day!Having achieved the highest possible surgical training in this area, Dr. Iyengar is a member of and examiner for the prestigious American Oculofacial Society and serves as the oculoplastic surgeon at Scripps Memorial Hospital Encinitas.Committed to giving back to the San Diego community he loves, Dr. Iyengar dedicates his time to caring for the County's most complicated eyelid injuries and is globally recognized for his amazing international volunteer work as one of the only Americans to serve on the DC-10 Orbis Flying Eye Hospital.8950 Villa La Jolla Drive, B206 La Jolla, CA 92037477 North El Camino Real, Suite A304 Encinitas, CA 92024 | 858-432-2700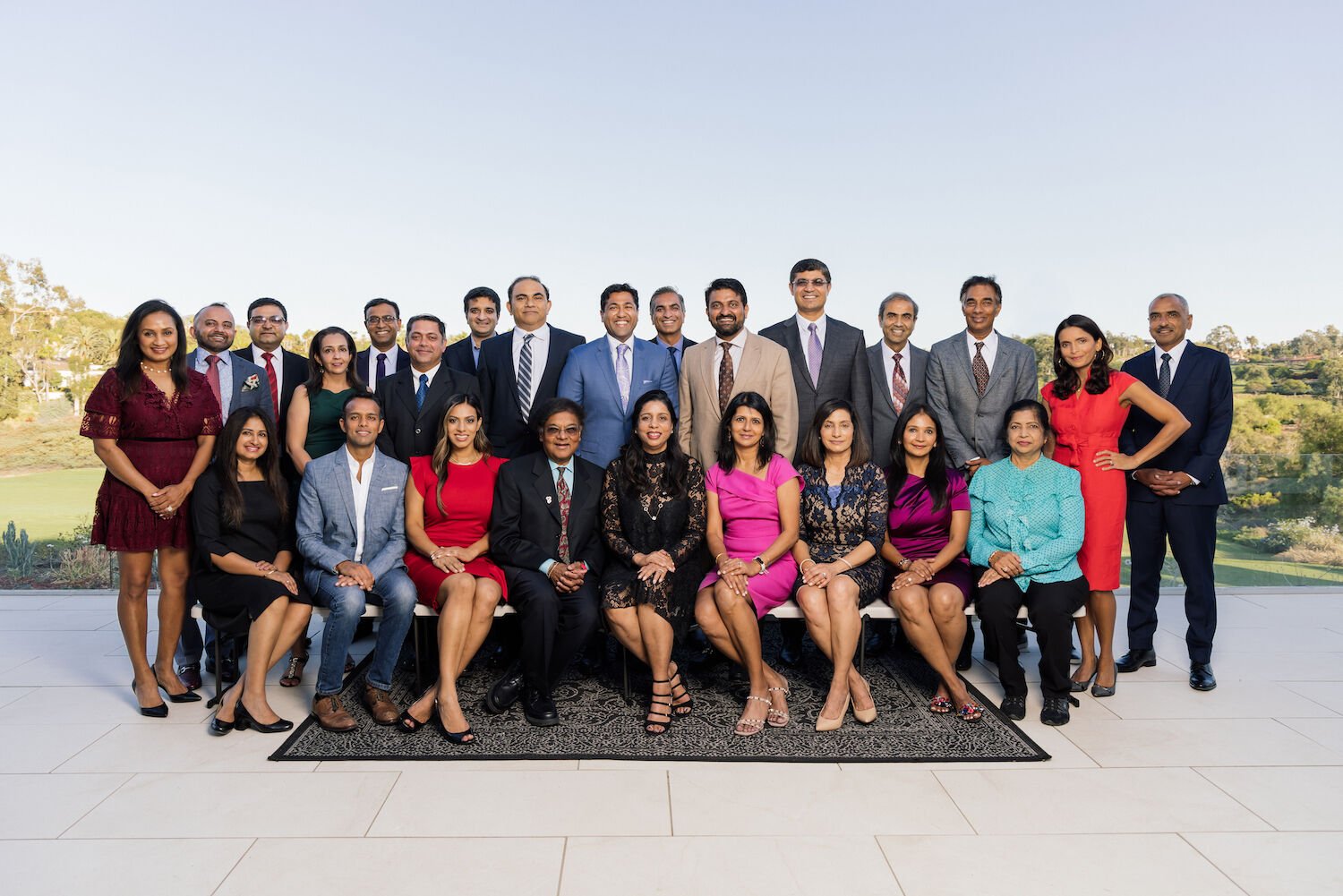 Amazing society of talented, caring and charismatic physician leadersSAPI is a nonprofit community of Indian physicians from San Diego that believes in camaraderie, cohesiveness, and the power of ideas to change the face of medicine and health care through multiple pillars: mentoring, networking, education, and collaboration. SAPI has taken on a mission of new growth and visibility in the Indian physician community, to reflect their critical contributions to medicine, research, technology, and business in the San Diego region.SAPI members are represented in all the health care systems of San Diego as well as neighboring counties, encompassing a vibrant and energetic group of successful physicians from the academic world and private practice alike. Bimonthly meetings involve excellent educational content, lectures, panel discussions, and debates; social events include Holi celebrations, Diwali meets, Halloween parties, and New Year's bonanzas.We invite all Indian physicians and clinical affiliates in San Diego to join and help us in our mission.Locations across San Diego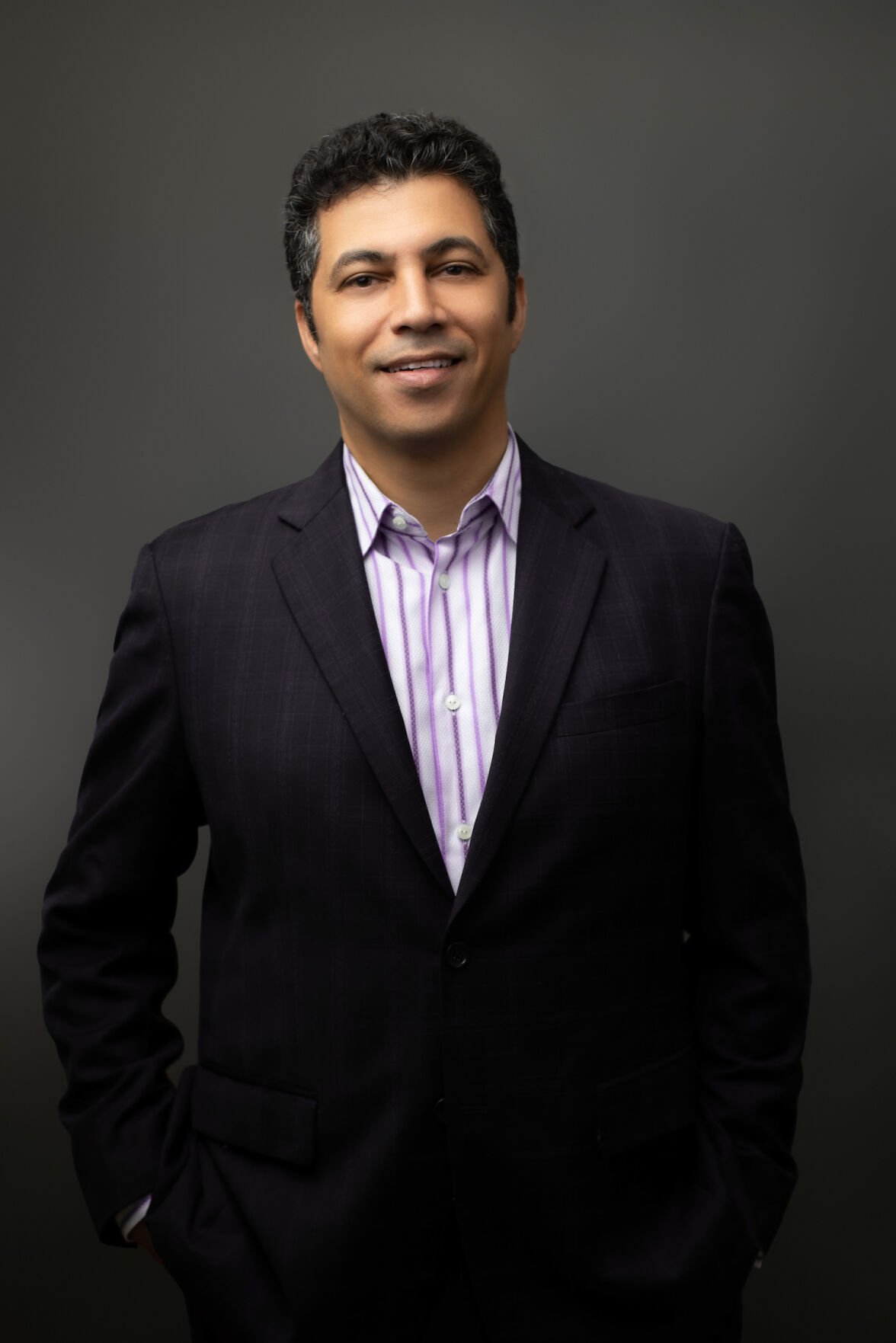 Developed stem cell-based exosome skincare line, Elevai, and patient financing and scheduling tool called Yes DoctorDr. Tim Sayed is a double board-certified plastic surgeon practicing in San Diego, CA, where the patient's recovery is a short drive away from the beach in La Jolla. Dr. Sayed has been practicing cosmetic and reconstructive surgery for 19 years, drawing in patients from all over the world. A Harvard and UCSF-trained plastic surgeon, Dr. Sayed is at the forefront of developing innovations, including a state-of-the-art stem cell-based exosome skincare line called Elevai, used to enhance skin rejuvenation procedures and as a standalone daily skin regimen.Dr. Sayed's practice not only offers state-of-the-art aesthetic surgery but also provides med spa services, offering HydraFacials, Cryopen, Skinpen, Potenza radiofrequency microneedling, Neograft hair transplantation, fillers, Botox, professional skin care product sales, and other services. The practice's guiding motto is "Aesthetics Done Right," which represents the fusion of excellent technique and technology. You'll always be welcomed into a warm and inviting environment with an exceptional staff ready to greet you and make you feel comfortable. For the last few years, Dr. Sayed has been focused on practicing the enhancement of your natural beauty with breast implant removal, breast lifting, facelifting, and tummy tucks.Aside from developing the skincare line, Elevai, Dr. Sayed is also developing a patient financing and scheduling tool called Yes Doctor, which conveniently allows patients to pre-qualify and pre-finance for surgery while easily finding the best doctor among top practitioners. Dr. Sayed has launched both Elevai and Yes Doctor in the last year and is excited about their future.You will always be treated with respect, compassion, and honesty with undivided attention when you're in Dr. Sayed's care. Come in for a consultation and see what "Aesthetics Done Right" looks like.4510 Executive Dr. Suite 210, San Diego, CA 92121 | 858-247-2933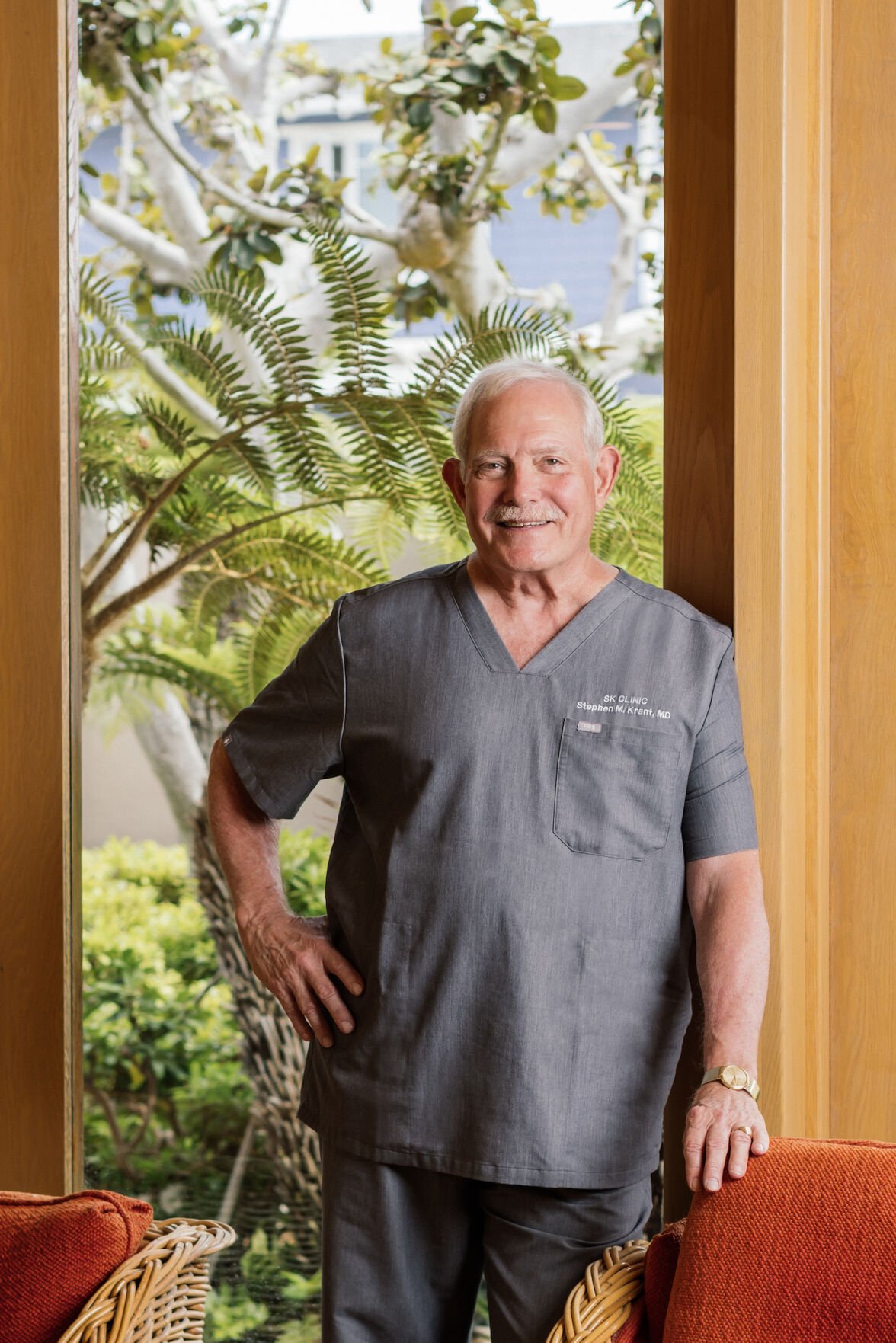 Dr. Krant is known for the specialized care that he gives to each individual patient and for the full gamut of surgeries that he is able to perform.
After more than 40 years in the medical industry, Dr. Stephen Krant can Recall his most memorable patients. Whether they came to him for aesthetic reasons or for reconstructive surgery after battling cancer, he remembers their stories well.Following his plastic surgery residency at Yale University's School of Medicine, he performed multiple surgeries on a 5-year-old child with a severe birth defect that affected her forehead, eye, and cheek. "After a series of surgeries, she was interviewed by several magazines," Dr. Krant said. "This young girl told one magazine that I had made her beautiful and that she now felt very good about herself. It's moments like these that make all the work worth it."Today, Dr. Krant is a plastic and reconstructive surgeon and medical director at SK Clinic and Medical Spa, where he performs a variety of reconstructive and aesthetic surgeries on the face, body, breast, and hands. Many of his patients come to him after surviving cancer, looking to reconstruct damage that was done to their bodies.Regardless of why a patient comes to him, he and his staff offer a patient-centered experience. "I feel very strongly about patient care," Dr. Krant said. "I want the patient to feel comfortable coming into the office, where we listen carefully and address each individual's specific needs."For his accomplishments and the patient-focused approach of his work, Krant was named a Top Doctor by his peers in San Diego. "It's a great honor to be acknowledged in this way," Dr. Krant said. "I'm fortunate to have had the opportunity to help patients achieve their goals by improving their lives."528 Nautilus Street La Jolla, CA 92037 | 858-454-3161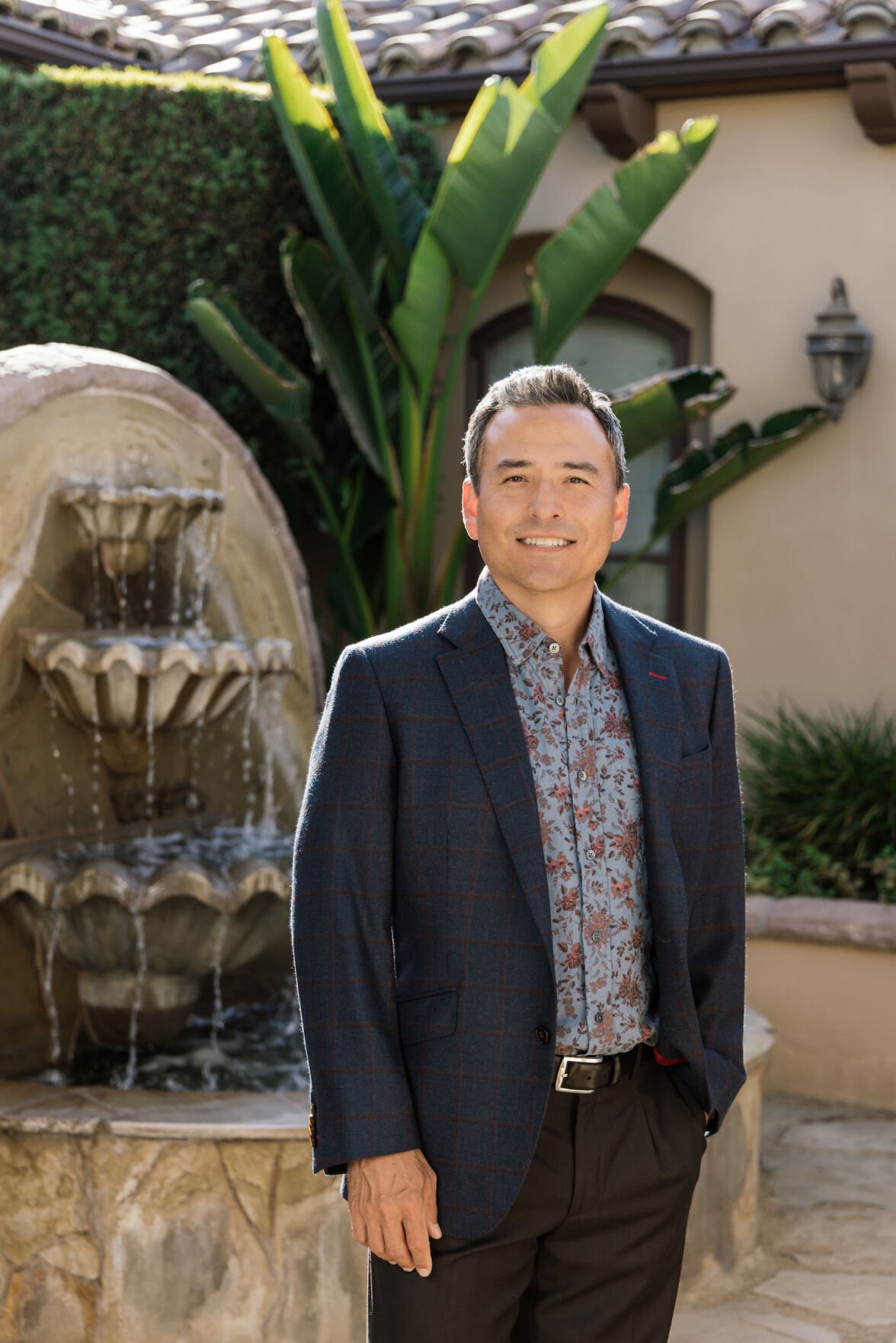 Stacy Keck
Specializing on the face and neck with impressive results that look incredibly naturalPeople who make the choice to have facial plastic surgery want the best results possible. In San Diego, that means choosing Dr. Sirius K. Yoo as their surgeon. A leader in his field, Dr. Yoo's advanced surgical techniques draw patients from around the world. "We've had patients travel from Canada, Germany, France, England, Turkey, and Australia," says Dr. Yoo, who focuses on the face and neck only and is best known for results that look natural.Double board certified in both facial plastic surgery and head & neck surgery, Dr. Yoo is one of a select number of surgeons in the nation to complete a prestigious fellowship in facial plastic surgery at Stanford University. This unique credential combination, coupled with a reputation for natural-looking results, is what sets Dr. Yoo apart.Dr. Yoo has been consistently recognized as the best in San Diego by this magazine, Ranch & Coast magazine, Modern Luxury, Union-Tribune, and Castle Connolly. "I love seeing my patients feel more confident in their everyday lives," says Dr. Yoo. "We are incredibly grateful our community continues to recognize us as their top choice when it comes to cosmetic surgery for the face."A patient who underwent a custom SKY surgery had this to say one year after her surgery: "Everything was done with the most exceptional care and precision, which resulted in incredible outcomes. Dr. Yoo has done a stunning job. I look at least 10 years younger, but my face still looks really natural, and I still look like myself. Everyone has given me compliments on my looks, and I feel much more confident."If you've been thinking about plastic surgery but have been hesitant to take the next step, scheduling an appointment with Dr. Yoo is an excellent place to start. His no-pressure consultations are informative and can be done in person or over Skype.16918 Dove Canyon Road #208 San Diego, CA, 92127 | 858-381-4801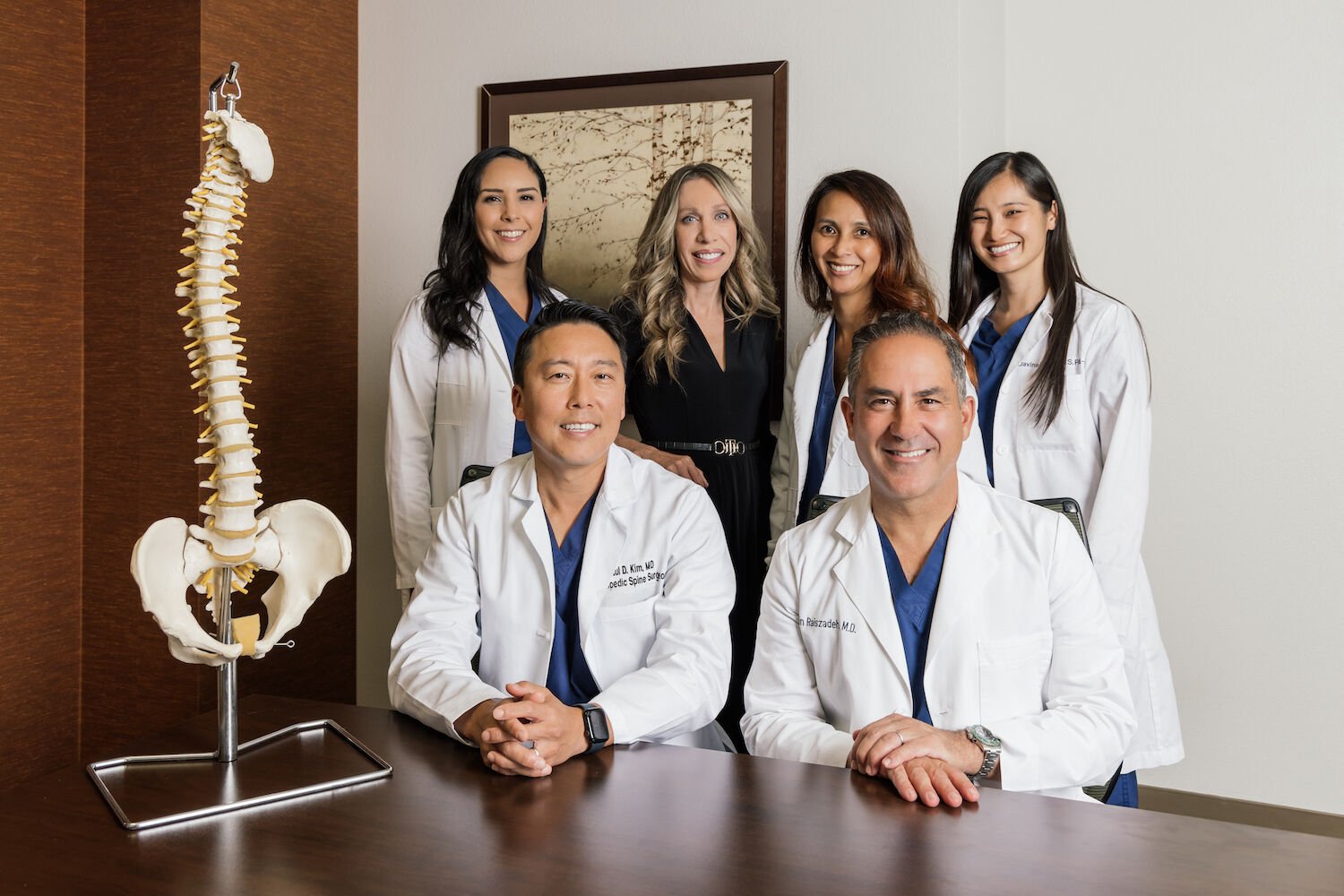 Performing minimally invasive surgery while providing compassionate and conservative care to patientsPatients looking for innovative spinal care will likely find their way to the Spine Institute of San Diego, where Dr. Ramin Raiszadeh and Dr. Paul D. Kim have a firm belief that compassionate, advanced care is the best form of health care.Dr. Ramin Raiszadeh and Dr. Paul D. Kim lead a team that specializes in minimally invasive treatment for spinal conditions. Treatment begins with a customized course of action where the doctors aim to solve each patient's needs with nonsurgical options first. If surgery is required, both doctors use the latest advanced, minimally invasive techniques so that patients can resume their quality of life as soon as possible.Both Drs. Raiszadeh and Kim treat spinal disorders caused by adult degenerative diseases, traumatic injuries, spinal deformities, and complex disorders of the cervical, thoracic, and lumbar spine.It's this approach to health care that has led Dr. Raiszadeh and Dr. Kim to be named top doctors by their San Diego peers. Both doctors state the most rewarding part of their jobs is to see patients experience improvement in pain and function after treatment."We are thrilled for this acknowledgment by our colleagues in the field of spinal care," said Dr. Ramin Raiszadeh, who graduated from Baylor College of Medicine. "It has always been our goal to offer world-class service driven by compassion, experience, and innovative technology."Although both doctors have received numerous awards from their colleagues, Dr. Paul D. Kim, a graduate of Columbia University's College of Physicians & Surgeons, states, "It is an honor to be entrusted with my patient's health. I promise to use my knowledge and skills to provide honest, well-informed, non-operative and operative spine care to my patients."6719 Alvarado Road, Suite 308 San Diego, CA 92120 | 619-265-7912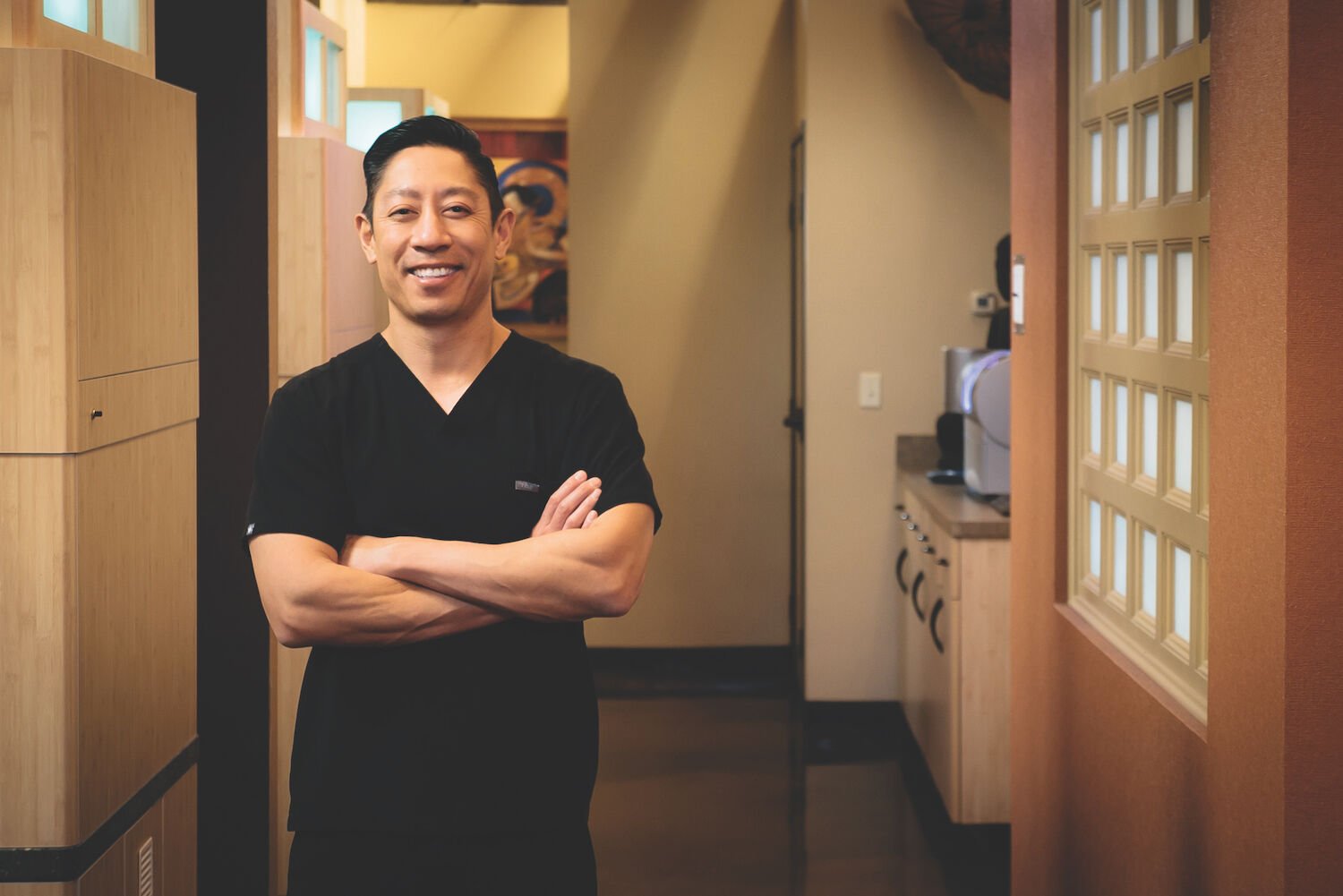 Dr. Wu works with board certified anesthesiologists combined with CAD/CAM dentistry to treat even the most difficult casesImagine actually looking forward to a cosmetic dentistry appointment! It's possible when you're a valued patient at La Mesa's Sutra Dental Spa and Coronado Dental Group. "Enjoy a period of blissful relaxation while we maintain the health of your teeth and gums and the aesthetics of your smile," says Jimmy C. Wu, DDS, one of San Diego's most respected cosmetic dentists."Our top priorities are safety, comfort, effective treatment, and results that look and feel natural," says the nationally recognized Dr. Wu. "We're proud to offer the most advanced dental technologies and techniques available in a calming, even meditative, environment."Sutra Dental Spa and Coronado Dental Group offer a wide range of services, including restorative options, such as dental implants, cosmetic treatments like porcelain veneers and teeth whitening, and routine dental care. "Dentistry has always been thought of as something you have to do versus something you want to do," Dr. Wu says. "My goal is to change that perception."7851 University Avenue, Suite 206, La Mesa, CA 91942 | 619-589-6060Coronado Dental Group:1301 Ynez Place Coronado, CA 92118 | 619-435-6227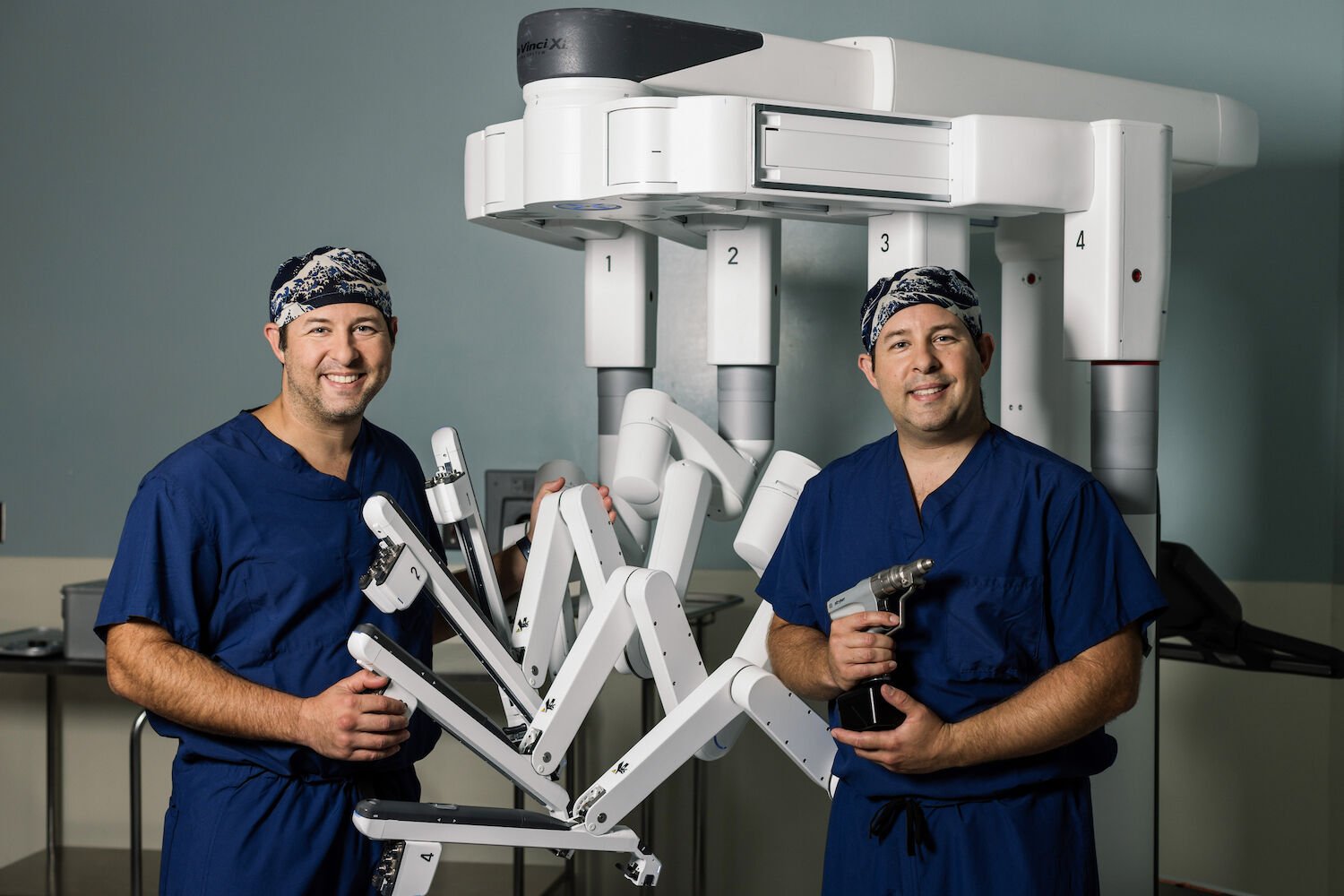 Top robotic doc in SoCal and regional expert on shoulder replacement and arthroscopy
Doctors Matthew and Mark Schultzel are not only surgeons and top docs who proudly represent United Medical Doctors. They're also twin brothers! You'll receive the highest quality care and be treated with the same compassion you'd get from a caring family member. You might even be lucky enough to meet their famous Great Dane, Thor, who serves as a therapy dog.Dr. Matthew Schultzel practices colorectal and general surgery, specializing in advanced robotic surgery and minimally-invasive techniques. He's currently the leading robotic surgeon in San Diego, maintaining the highest volume of robotic cases in Southern California. His expertise is in colorectal and anorectal diseases. He is also deeply involved in mentoring pre-med and medical students. In fact, one of his students, Dr. Daniel Burgess, recently became his junior partner in practice. Dr. Burgess also specializes in minimally-invasive robotic general surgery and has also been named a San Diego Top Doc this year!Dr. Mark Schultzel is a board-certified orthopedic surgeon specializing in shoulder/ elbow surgery. He is one of few surgeons in San Diego admitted to the American Shoulder and Elbow Surgeons and has been elected to the American Orthopedic Association, an honor society selecting only the top orthopedic surgeons in the country. He serves as Chairman of Orthopedic Specialty Council at Sharp Community Medical Group and is Chief Medical Officer at Modiv Health. He also feels passionate about mentoring students because it's an opportunity to "pay it forward" and positively change the culture in medicine. He regularly works with underrepresented minorities interested in orthopedic surgery.Every patient of Dr. Matthew and Dr. Mark is provided with a concierge level of service. You'll have access to leading physicians using cutting-edge techniques. Urgent matters are always treated urgently, giving you the highest quality, empathetic, and personalized care. You're in excellent hands with this dynamic duo of surgeons.4150 Regent Park Row, Suite 345 La Jolla, CA 920373750 Convoy Street, Suite 201 San Diego, CA 92111 | 858-207-0272 (colorectal surgery); 858-526-3842 (orthopedic surgery)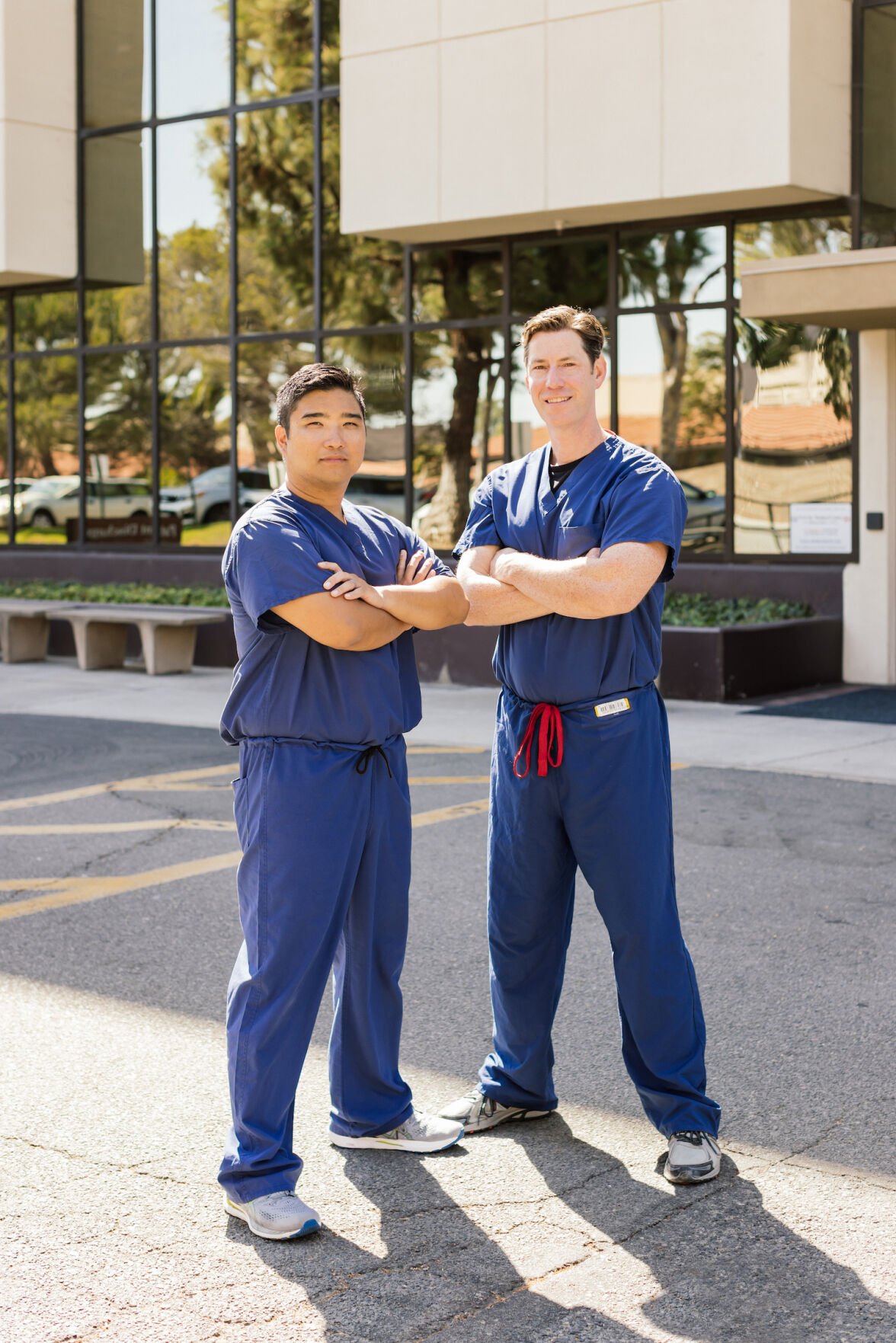 Stacy Keck
North County's leader in robotic and minimally invasive urological surgeryAt Urology San Diego, San Diego 2022 Top Doctors, Jason Phillips and Aaron Boonjindasup specialize in providing state-of-the-art urological care through minimally invasive procedures. With an emphasis on full urological care—from urologic cancers to urinary problems—Urology San Diego takes a unique approach to their patients' care by coming up with personalized and collaborative treatment plans backed by leading technology."Our most important goal is to provide the right solution at the right time for patients," says Dr. Phillips, who achieved the first designation as a UroLift Center of Excellence in San Diego. "We take time to determine patient expectations to ensure that we come as close to these targets as possible," adds Robotic Chair Dr. Boonjindasup.Both Dr. Boonjindasup and Dr. Phillips have been awarded the 2022 San Diego Top Doctor award for their outstanding commitment and care for their patients. Specializing in the Da Vinci robotic surgical system and other minimally invasive technologies, as well as co-chairing the robotics committees at Tri-City Medical Center and Scripps Memorial Hospital Encinitas, Urology San Diego stands as a trusted and reliable team who believes the patient's quality of life comes first.Urology San Diego proudly serves The following North County hospitals: Tri City Medical Center, Scripps Encinitas Hospitalist, Palomar Medical Center Escondido, Palomar Medical Center Poway.3907 Waring Road, Suite 4 Oceanside, CA 92056 | 760-295-9984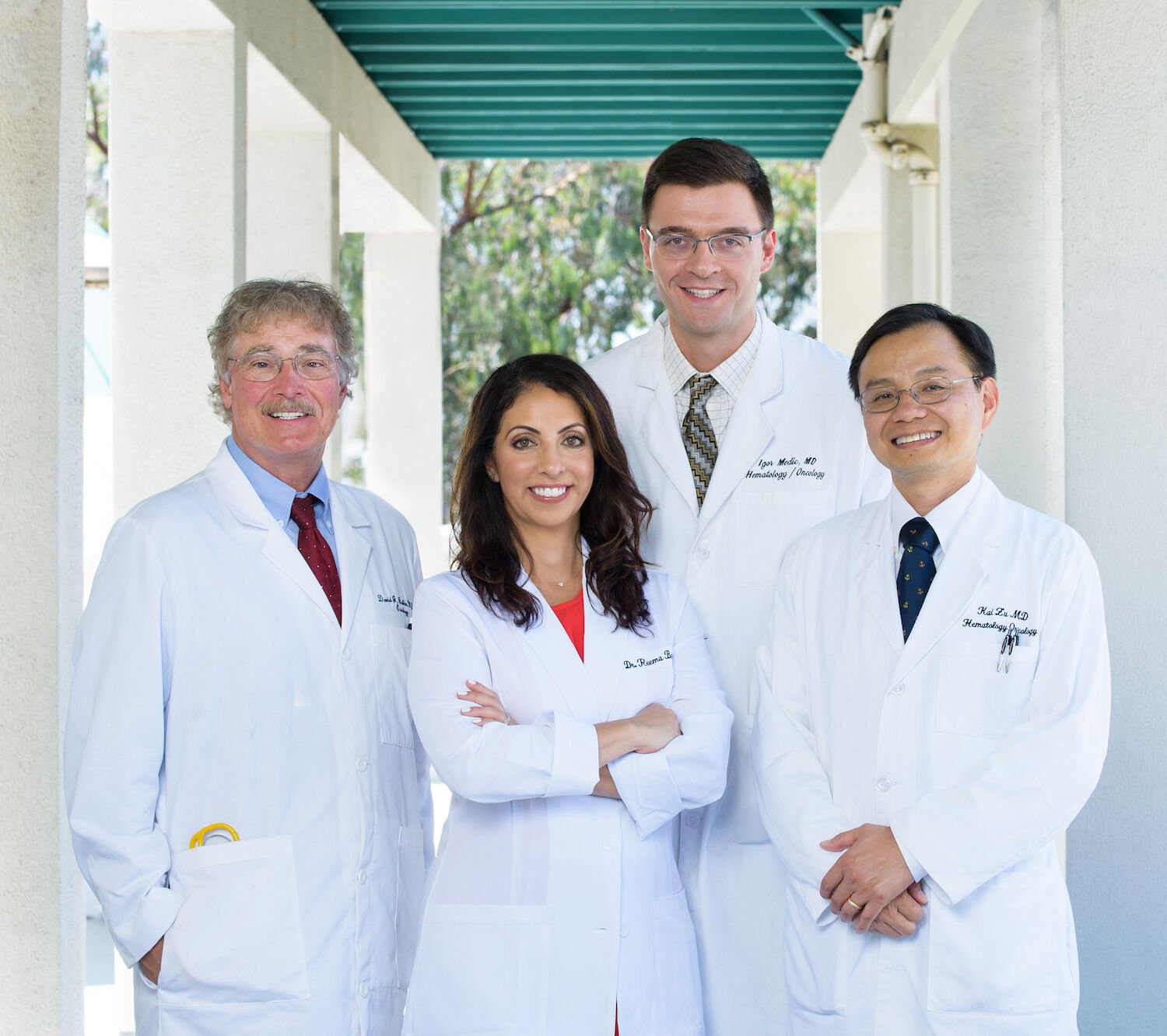 Lauren Radack
Located in La Mesa, CA, provides a healing and calming atmosphere while giving its patients access to advanced treatment during some of their most vulnerable moments. Cancer Center Oncology Group is the only Oncology/Hematology center in East County, and patients come from all over for the best, state-of-the-art treatments, including immunotherapy and chemotherapy.The compassionate team of 7 consists of 4 physicians and 3 physician assistants who are easily accessible. Every patient is provided with exceptional, personalized care. The team conducts weekly multi-disciplinary conferences to review all the new patient cases and assure the best care for each individual. There is an in-house pharmacy for convenience and a 25-chair infusion room for Oncology and Hematology patients. Cancer Center Oncology Group accepts almost all insurances, and in-house financial counseling is also available. They will be there for you every step of the way, helping you navigate this difficult time.Personalized Oncology/Hematology care in East County5555 Grossmont Center Drive La Mesa, CA 91942 | 619-644-3030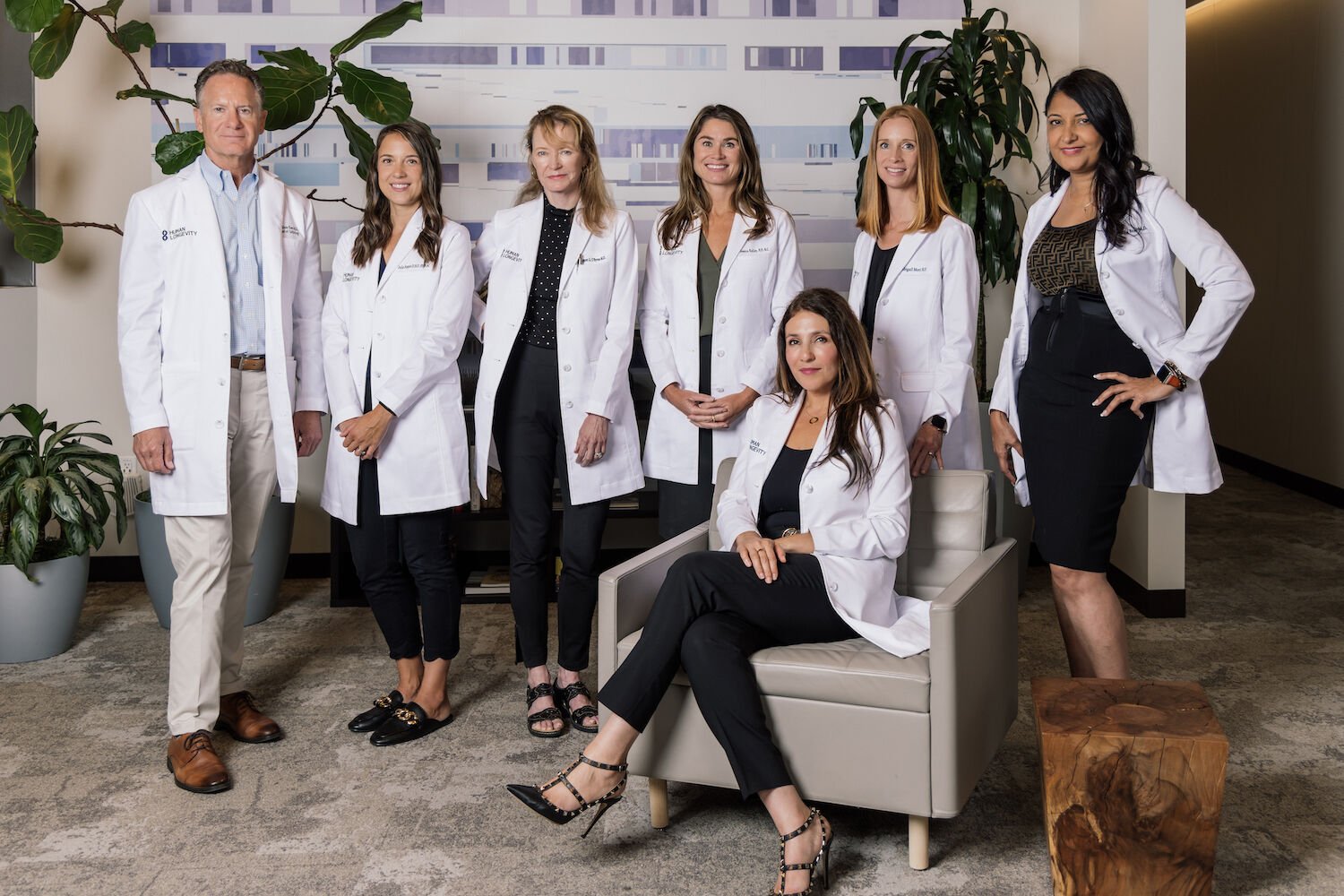 Stacy Keck
For Dr. Tina Ziainia, patient care is about more than just helping a patient heal — it's about customizing their care to best fit their needs. Her approach, which includes precision care, service, and results, is why she's been named a top doctor by her peers.Ziainia, the Chief of Women's Health and Performance Medicine at Human Longevity, has more than two decades of clinical experience and has authored numerous peer-reviewed journal articles. Her work focuses on detecting and helping preempt cancer, cardiac, metabolic and neurodegenerative disease with leading-edge technology and the power of genomics.Although she is known by her peers and the media as an expert in her field, it's her personal approach to health care that makes her stand out among patients. She and her team offer customized care for each patient to ensure their health and longevity."Patients come to see me because I treat each patient as if I were treating a family member," Ziainia said."Each patient deserves to be heard and treated with compassion and respect."In her practice, Dr. Tina Ziainia applies cutting-edge diagnostics to reveal your current health picture.4570 Executive Drive, Suite 100 San Diego, CA 92121 | 619-644-3030600 Gateway Boulevard, Suite 101, South San Francisco, CA 94080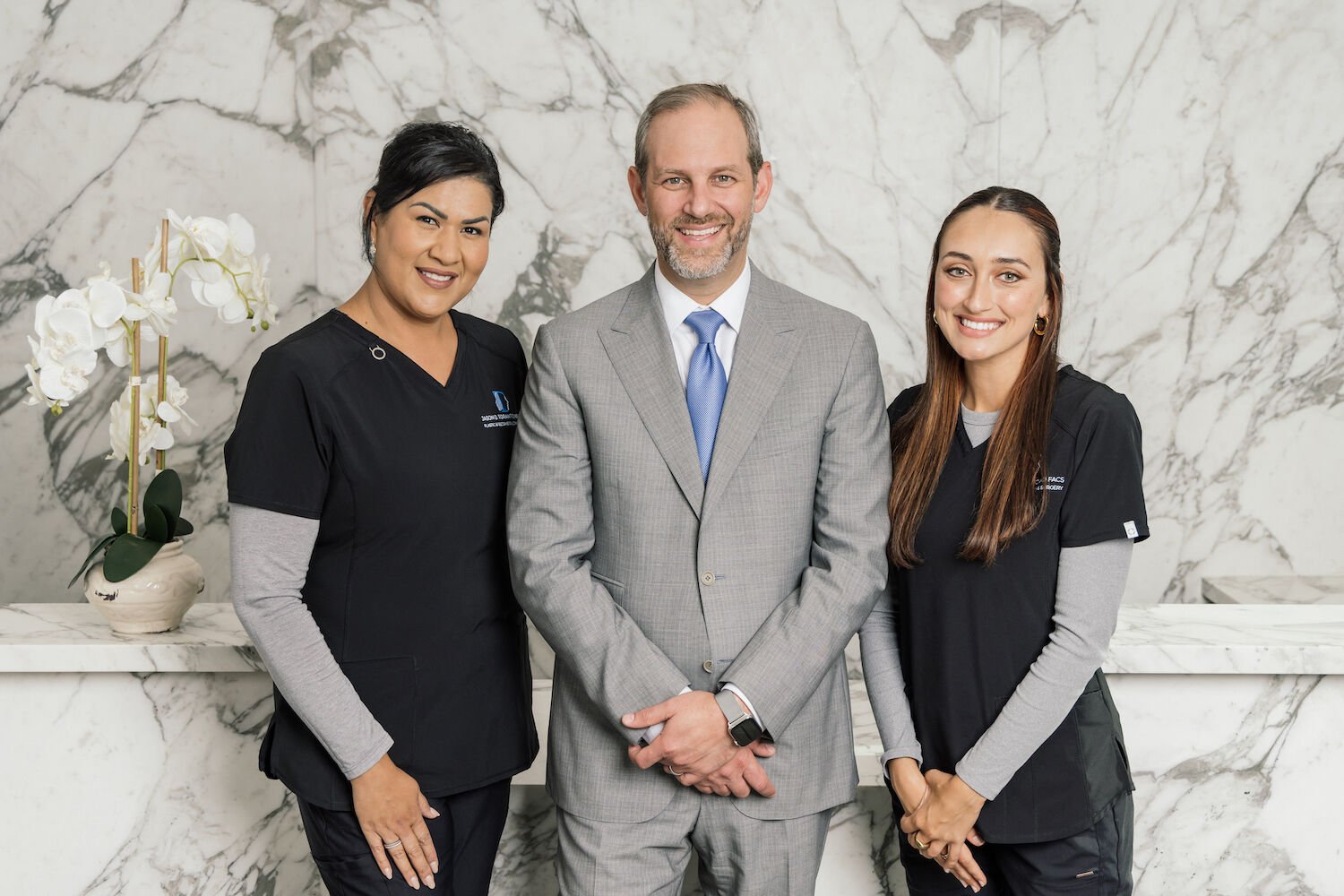 Stacy Keck
Exceptional care, transformative surgical skills, and world-class customer service are what patients have come to expect from plastic and reconstructive surgeon Jason Toranto, MD, and his staff. Dr. Toranto's Kearny Mesa office is a welcoming environment filled with caring and compassionate associates who can put even the most anxious patients at ease. Connection and communication are key and truly set the practice apart.Dr. Toranto is renowned throughout the industry and is often referred the most challenging cases. The double board-certified physician is also fellowship trained in craniofacial surgery and has expertise in facial aesthetics, secondary rhinoplasties, and complex reconstructions.Through collaboration with physicians across multiple specialties, Dr. Toranto provides highly skilled care with a unique understanding of patients' goals.When he's not caring for patients, Dr. Toranto can be found sailing, fishing, watching college football, and enjoying San Diego with his wife and two children."Each patient deserves to be heard and treated with compassion and respect."Problem solver for complex cases5395 Ruffin Road, Suite 102 San Diego, CA 92123 | 858-266-0575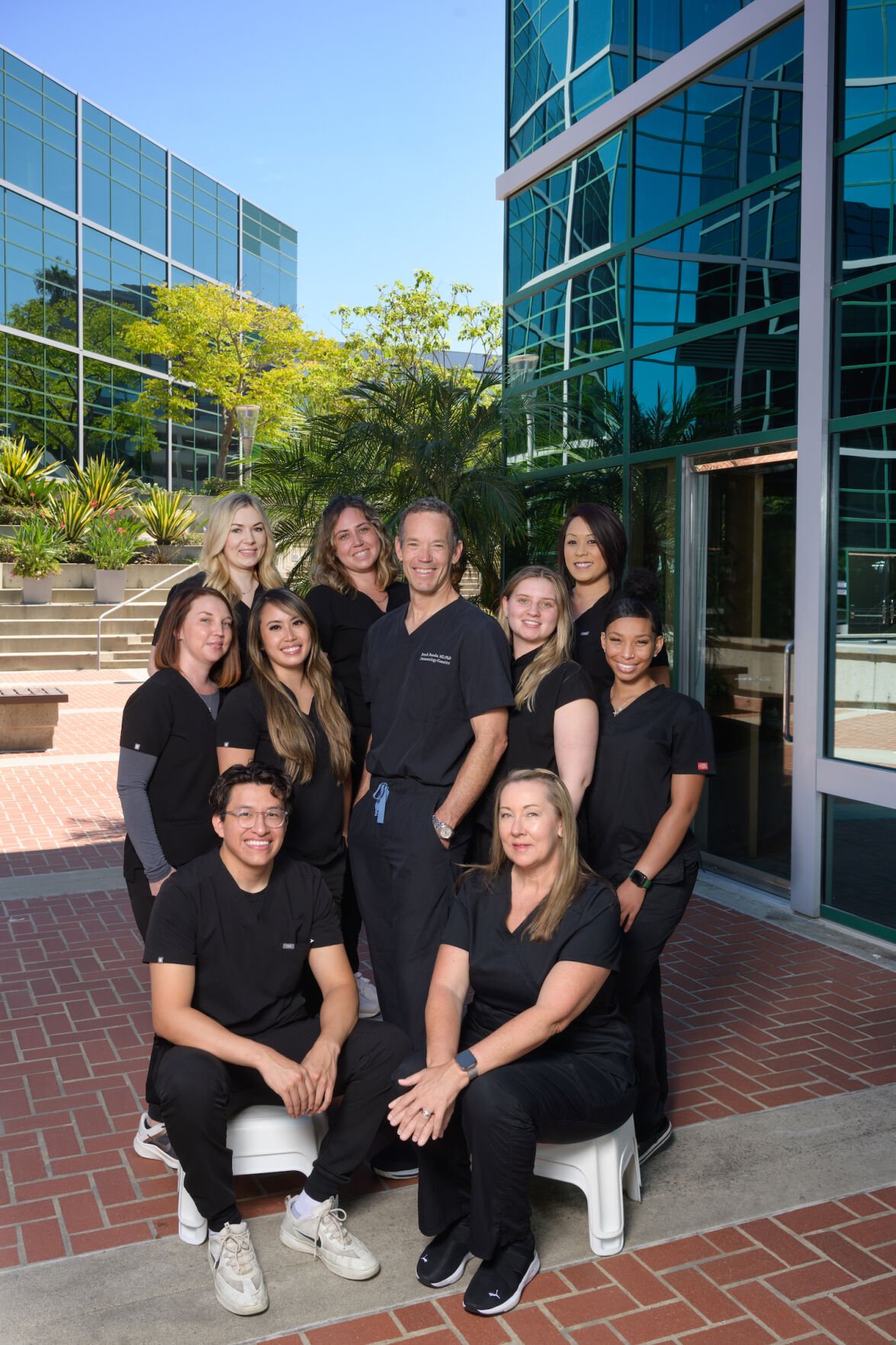 Lauren Radack
Dr. Brook Brouha is a renowned board-certified dermatologist, dermatopathologist, educator, and researcher continuously advancing the dermatology field.West Dermatology is an accomplished and caring practice staffed with team members who are excited to get to know you, friendly medical assistants well-versed in dermatology, a dedicated team of board-certified dermatologists and providers who are committed to clinical outcomes and patient experience, and a dedicated manager who treats you like family."Once the patient trusts us, the progress really takes off. Building genuine relationships makes medicine more effective and fun," says Brook Brouha MD, PhD, who guides the team.Passionate about advancing the field, Dr. Brouha spends time getting to know his patients. He then completes a thorough exam, and applies his extensive knowledge of the latest advancements in dermatology as a starting point."Knowing patients and understanding their needs can often lead to creative solutions," states Brouha. "We genuinely want the best for our patients and do everything we can on their behalf."Dr. Brouha credits his practice's success to the dedication of the team to the patient's clinical outcomes. West Dermatology's passion for the patient and the dermatology field is what makes them truly special.9339 Genesee Avenue, Suite 350A, San Diego, CA 92121 | 858-454-4300