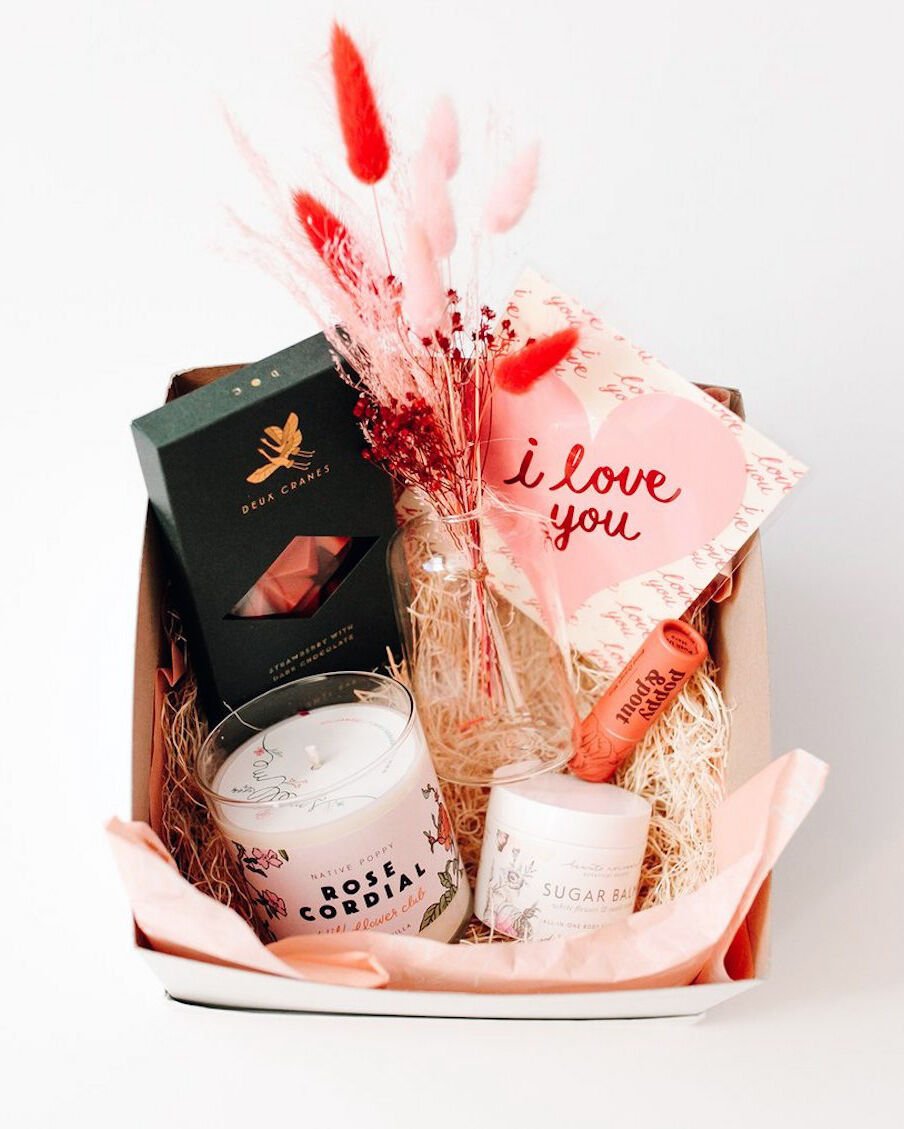 There are lots of local companies offering fun gift ideas to help you spread some love to your sweetheart, kids, or friends—and they all deliver.
Pretty Little Things
Besides flowers, Native Poppy's Valentine offerings include berry tarts, gift boxes, chocolate, jewelry, candles, bath treats, candy, perfume, lotions, and cards that can be delivered nearly anywhere in San Diego. Delivery fees start at $10. Order by February 11.
142 South Cedros Avenue, Solana Beach; 3009 Grape Street, South Park
DIY Treat Kits
Ro Z's Sweet Art Studio in San Marcos offers several Valentine-specific options baked from scratch. The Hearts-a-Poppin Cookie Kit comes with edible glitter to sprinkle on the cookie or in a cocktail, and the Paint Your Own Cookie Kit includes cookies, brushes, edible ink and paint, and stencils for younger kids (preschool to age eight). A minimum purchase of $50 is required for delivery, which starts at $5 and is available within a specific range of the shop. Order by February 11 to ensure your sweet treats arrive on time!
663 South Rancho Santa Fe Road, San Marcos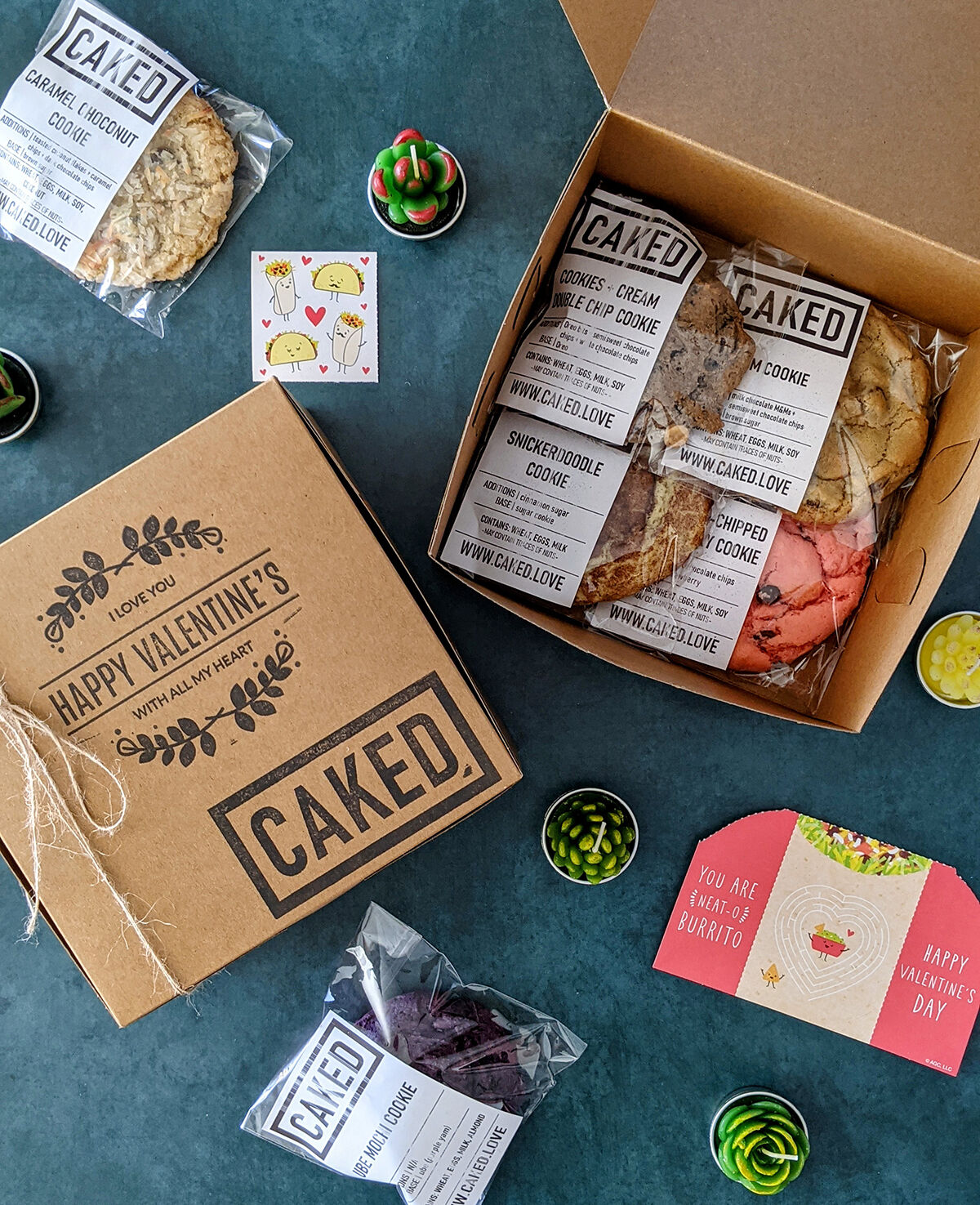 Box of Goodies
Caked packs their gift boxes—from Mini to Monster size—with cookies, chocolates, candles, face masks, hot cocoa bombs, and more for your loved ones. Minimum purchase of $30 is required for free delivery within 25 miles of the Mira Mesa location. A $5 delivery fee applies for gifts delivered on February 14.
8680 Miralani Drive, Mira Mesa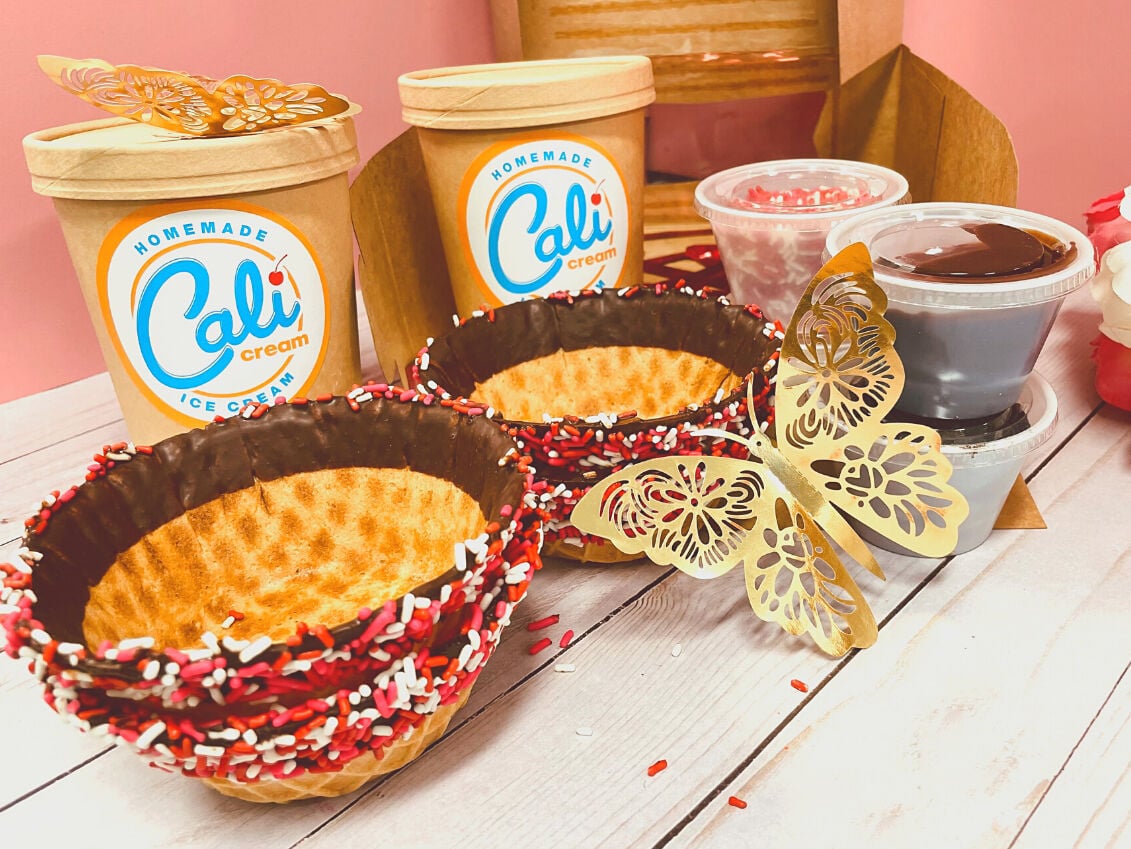 Frozen Desserts
Treat ice cream lovers to one of Cali Cream Homemade Ice Cream's Valentine specials, which are made fresh daily. Pick any of the 70 small-batch ice-cream flavors to fill the sundae box, which includes two pints, waffle cones, and toppings. Or have your favorite flavors made into chocolate-coated ice cream bars or a cake. Delivery within the county is $5. Order by February 12.
90 North Coast Highway 101, Encinitas; 425 Market Street, Gaslamp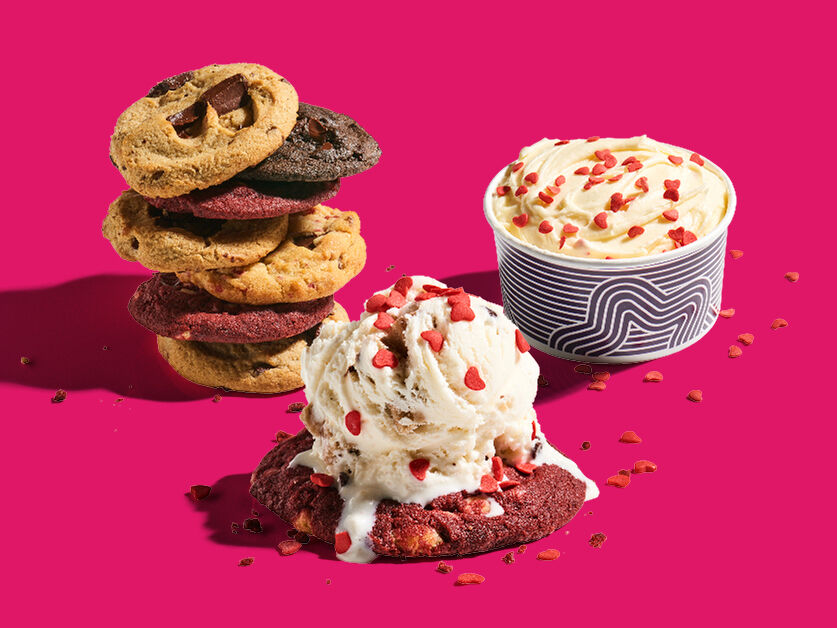 Late-Night Sweets
If your besties live in Mission Beach, Pacific Beach, Bird Rock, or La Jolla, have one of the limited-time desserts from Insomnia Cookies delivered to their door. The special menu includes red velvet and chocolate-covered strawberry cookies with optional dips like buttercream or cookie butter, heart-shaped cakes, variety packs for chocolate lovers, and more. Minimum purchase of $6 is required for delivery, which is $3. Order by February 14 at noon.
1007 Garnet Avenue, Pacific Beach
Charcuterie in a Box
Depending on the box you choose, significant others or friends get a box packed with various cheeses, meats, fresh and dried fruits, nuts, candies, chocolates, cakes, and more from SD Charcuterie. Plus, for every four Valentine-themed boxes sold, SD Charcuterie donates one to a first responder, nursing home, or teacher (your choice!). Delivery fees vary by location and start at $5. There are a limited number of daily deliveries. Order by February 11 at 7 p.m.
4070 Bonita Road, Bonita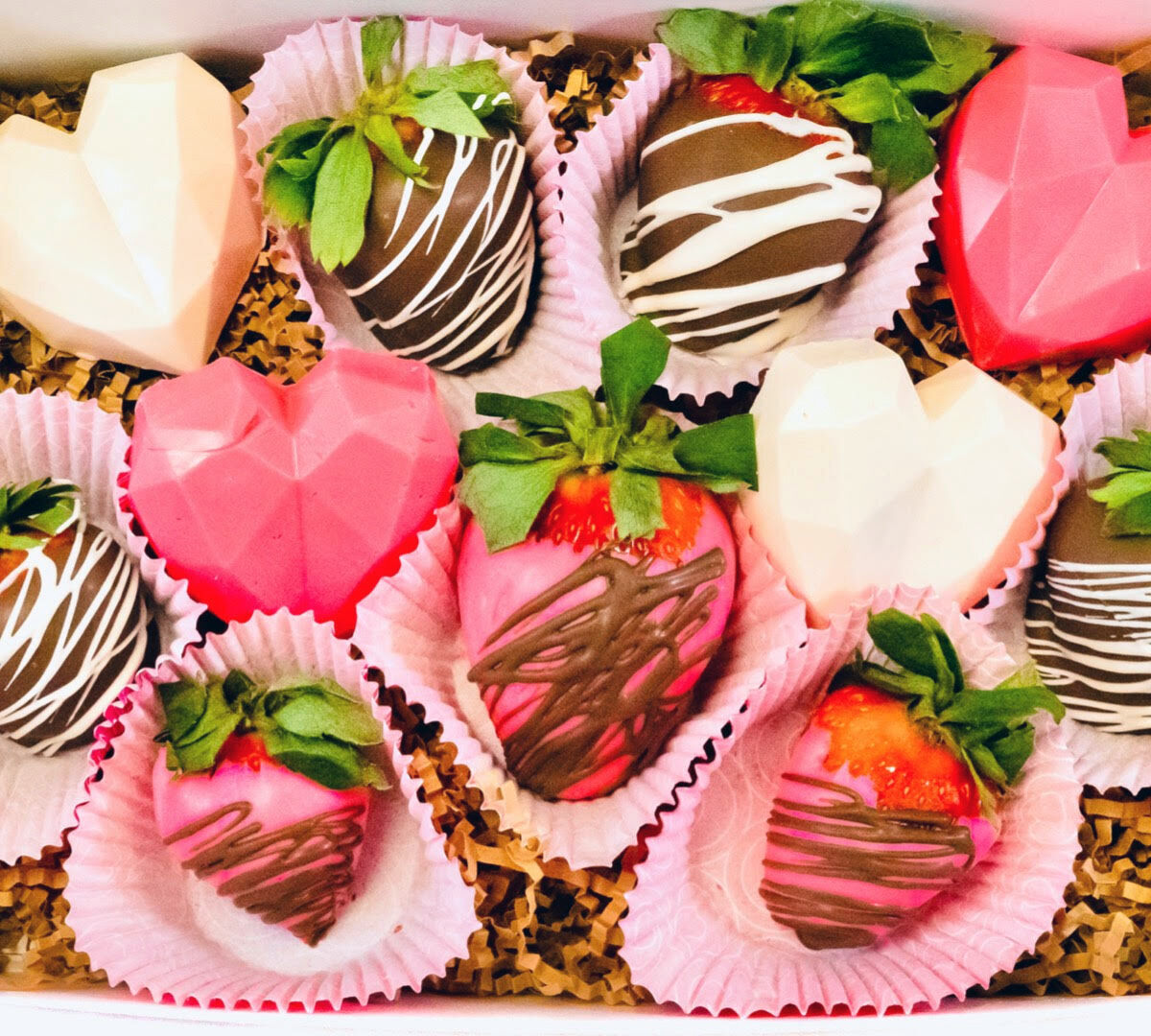 Oh, Fudge
Send a special someone French macarons, assorted chocolate cups, or a breakable—and edible—heart from Seaport Fudge Factory. Delivery fees vary based on distance from their downtown shop, within 15 miles. Order through February 14.
859 West Harbor Drive, Seaport Village
Personalized Baskets
There are dozens of gift containers filled with everything from gourmet food and wine to spa products and robes at The Best to You. Select one, such as the Love Bug or the Date Night at Home tray, or call to create something custom based on your partner or friends' interests and tastes.
7888 Silverton Avenue, Miramar
Say Cheese
The Venissimo Cheese Box of Love (available in two sizes) gives hunks of cheese, chocolate, and dried fruits to those you love. Minimum purchase of $40 is required for a $10 delivery to most zip codes in the San Diego metro area. Order by February 11.
2650 Via de la Valle, Del Mar; 754 West Washington Street, Mission Hills; 3007 University Avenue, North Park
---
Wendy Manwarren Generes was the editorial director of San Diego Home & Garden Lifestyles magazine. She loves DIYing and hunting down vintage finds. Find her on Instagram at @wmanwarren.