In 2001, Mexico's federal secretary of tourism established the Programa Pueblos Mágicos (literally the Magical Villages Program), hoping to lure visitors beyond obvious resort destinations, like Cancún, to places of added historical, folkloric, or ecological significance. Tecate joined the club of 83 locations in 2012, finally earning Baja California a spot on the list, and after years of renovations, the city now has plenty of improvements to show off.
To become a pueblo mágico, towns must have at least 20,000 inhabitants and be located within 125 miles of another major city or a well-established tourist destination. Once awarded magical status, improvements usually follow. For Tecate, that meant burying power lines and minimizing other visual contamination along major roads surrounding Miguel Hidalgo Park, which just underwent a $2-million renovation.
Within Tecate's location at the foothills of the Sierra de Juárez foothills is Cuchumá, one of the Kumeyaay Indians' most sacred mountains. It's also home to Cervecería Tecate, one of Mexico's oldest breweries, in operation since 1944, as well as  internationally recognized spas, like Rancho La Puerta. Beer, spas, and spirituality? Magical indeed.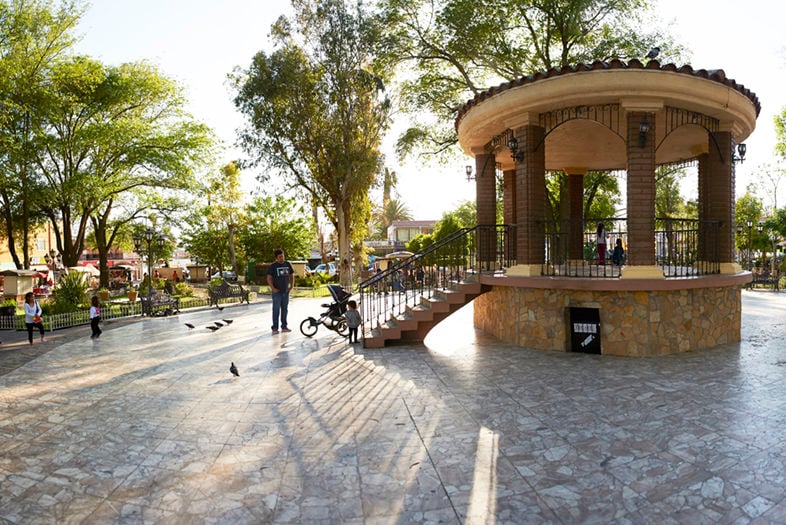 Miguel Hidalgo Park in Tecate | Photo Courtesy of Baja California Secretary of Tourism