1
Surf Craft
Ongoing through January 11, 2015
Mingei International Museum
An in-depth look at the craft and art of surfing, from its foreign ties to its local roots, with vintage models dating back to the '40s.
2
Catch Me If You Can
September 10–27
Moonlight Amphitheatre
The Southern California regional premiere of this new musical is based on the hit DreamWorks film and incredible true story that inspired it. With a book by Terrence McNally, and music and lyrics by Scott Wittman and Marc Shaiman (Hairspray).
3
Bright Star
September 13–November 2
The Old Globe
Actor and comedian Steve Martin is also a respected writer and musician. Here, he's crafted a love story around his Grammy-
winning collaboration with singer-songwriter Edie Brickell. This one has all the makings of a hit!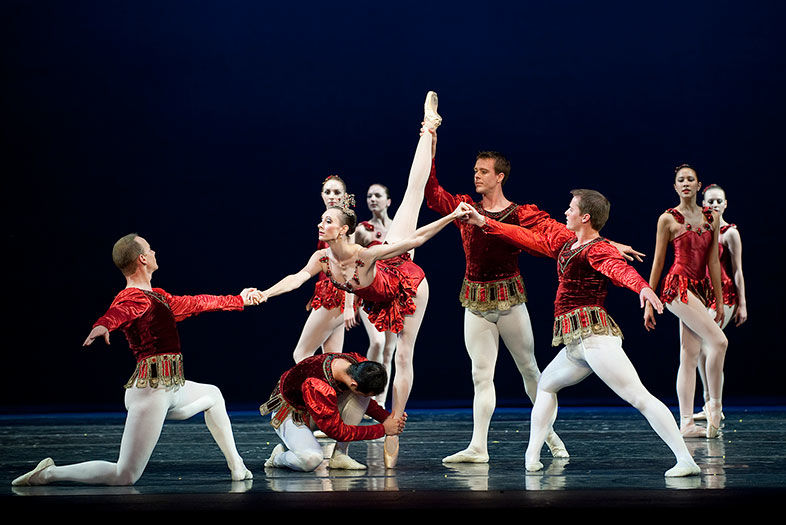 Balanchine Spectacular
Balanchine Spectacular
4
Kinky Boots
September 23–September 28
San Diego Civic Theatre
Cyndi Lauper wrote the music and lyrics for this feel-good story about putting your best foot (er, stiletto) forward and embracing the differences among us. Based on the movie of the same name, the show won six Tony Awards, including Best Musical.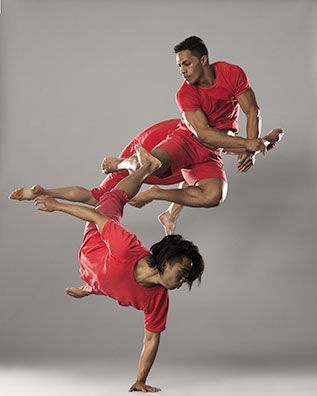 Art Power Dance Series
5
Fool For Love and True West
September 24–November 2
Cygnet Theatre
Artistic Director Sean Murray takes on two iconic American plays by the award-winning playwright, actor, and director Sam Shepard.
6
Dinner with Marlene
October 10–November 16
Lamb's Players Theatre
You're invited to a glittering Paris dinner party with Marlene Dietrich and her celebrity friends on the eve of Kristallnacht and World War II. Written by local playwright Anne-Charlotte Harvey.
7
The Discovery of King Tut
October 11, 2014–April 26, 2015
San Diego Museum of Natural History
This exhibition of scientifically produced replicas will allow you to feel what it was like for Howard Carter, Lord Carnarvon, and other explorers when they discovered King Tutankhamun's tomb and its priceless ancient Egyptian treasures in 1922.
8
An Evening with Jane Lynch
October 18
Balboa Theatre
The actress and comedian best known for her role as Sue Sylvester on Glee brings her one-woman cabaret to the West Coast for the first time ever. Bonus: It earned rave reviews from the New York Times.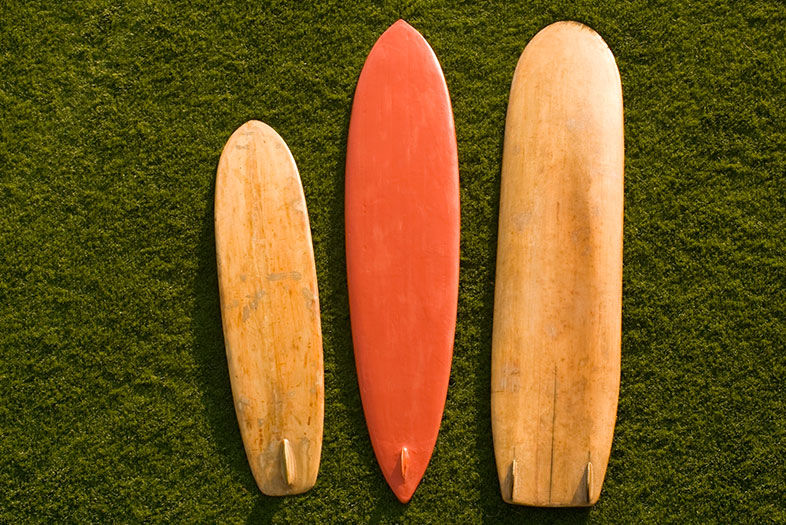 Surf Craft
Surf Craft
9
The Hunchback of Notre Dame
October 26–December 7
La Jolla Playhouse
This world premiere Disney musical is based on Victor Hugo's novel about finding beauty on the inside. Expect songs from the movie, plus some new ones, and local choral group SACRA/PROFANA performs as the onstage choir. See it before it goes to Broadway.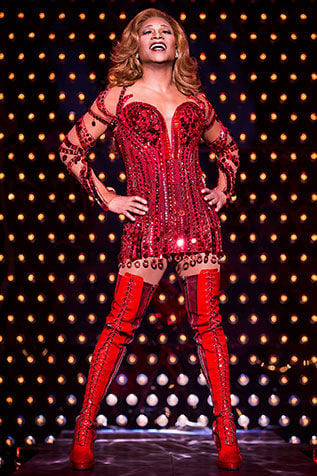 Kinky Boots
10
Art San Diego
November 6–9
Balboa Park Activity Center
Redwood Media Group joins to help promote and operate the four-day contemporary fair, themed "inter.play," with 80 artists and 15,000 expected to attend.
11
Pilobolus
November 15
California Center of the Arts
This is the thinker's modern dance company—formed by Dartmouth College kids in the '70s, they "challenge the way we think about dance." And hello, they've performed on Oprah and the Oscars!
12
Ballet and Beyond
November 13–16
Spreckels Theatre
It's triple the talent when City Ballet gets together with Malashock Dance and Jean Isaacs' San Diego Dance Theatre for an unforgettable performance of ballet and contemporary dance.
13
Art Power Dance Series
Various dates
UC San Diego
Fans of So You Think You Can Dance will enjoy performances by these diverse dance companies, such as Arabesque from Vietnam (November 15), ODC from San Francisco (January 22), and Black Grace from New Zealand (February 18).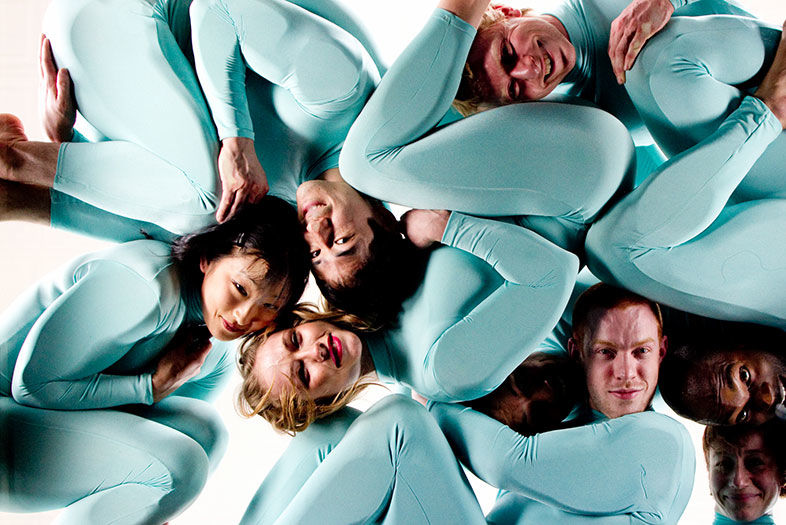 Pilobolus
Pilobolus
14
The Second City's Nut-cracking Holiday Revue
November 28–December 21
La Jolla Playhouse
Our entire editorial staff saw this comedy troupe perform its San Diego-themed show, The Good, the Bad, and the I-5. We are still talking and laughing about it today. Can't wait for this holiday-themed version. Bring Depends!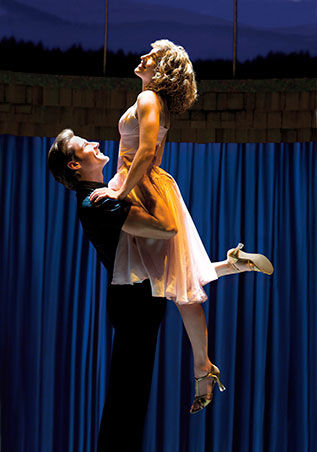 Dirty Dancing
15
Dirty Dancing
January 6–11, 2015
San Diego Civic Theatre
The romance, the original songs, the big dramatic lift at the end… we are so there! (And we can only pray it's better than the musical theater interpretation of Footloose.)
16
Alberta Ballet, Fumbling Towards Ecstasy
January 25, 2015
California Center of the Arts
To the music of Sarah McLaughlin, this classical ballet troupe will tell the story of a woman's romantic life, from first crush to "mature love."
17
Balanchine Spectacular
March 6–8, 2015
City Ballet
The only local company with permission to perform George Balanchine's choreography, City Ballet will bring Rubies, The Four Temperaments, and Walpurgisnacht to the stage at Spreckels.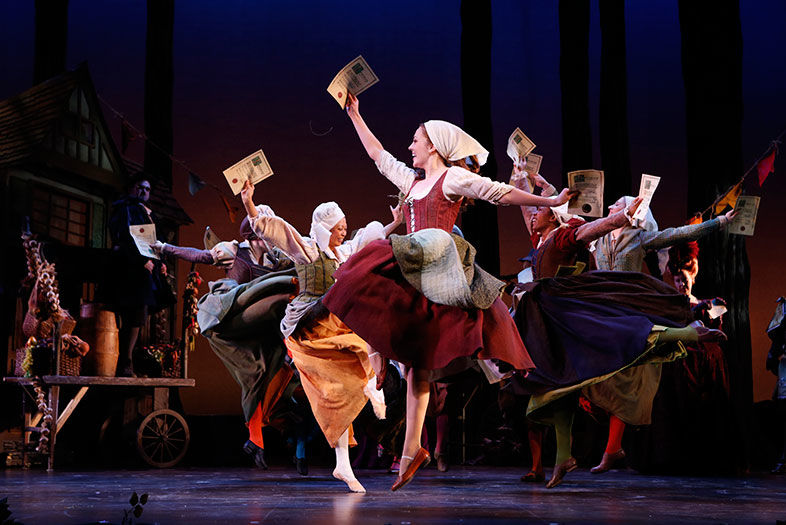 Cinderella
Cinderella
18
Cinderella
May 5–10, 2015
Broadway San Diego
Most people assume this is a Disney fluff piece with a supporting cast of singing mice, but it's actually a Tony Award-winning show with really catchy music by Rodgers and Hammerstein. A must-see classic!
19
The Whale
May 14–June 14, 2015
Cygnet Theatre
This play, written by Samuel D. Hunter, is about a 600-pound man in Idaho trying to reconnect with his teenage daughter. It's supposed to be funny—and it sounds like everything we love about reality TV. Sold.
20
Rich Girl
May 23–June 21, 2015
The Old Globe
A modern retelling of the Henry James novel Washington Square and subsequent film The Heiress, this new play, by Victoria Stewart, examines the relationship between mothers and daughters, and love and money. Expect laughter and tears.
#RichWhiteGirlProblems
---
More Fall Arts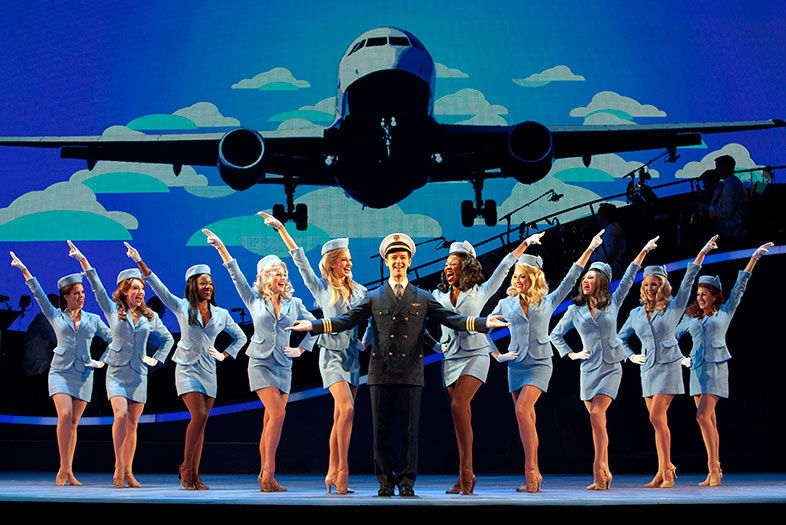 Catch me if you Can