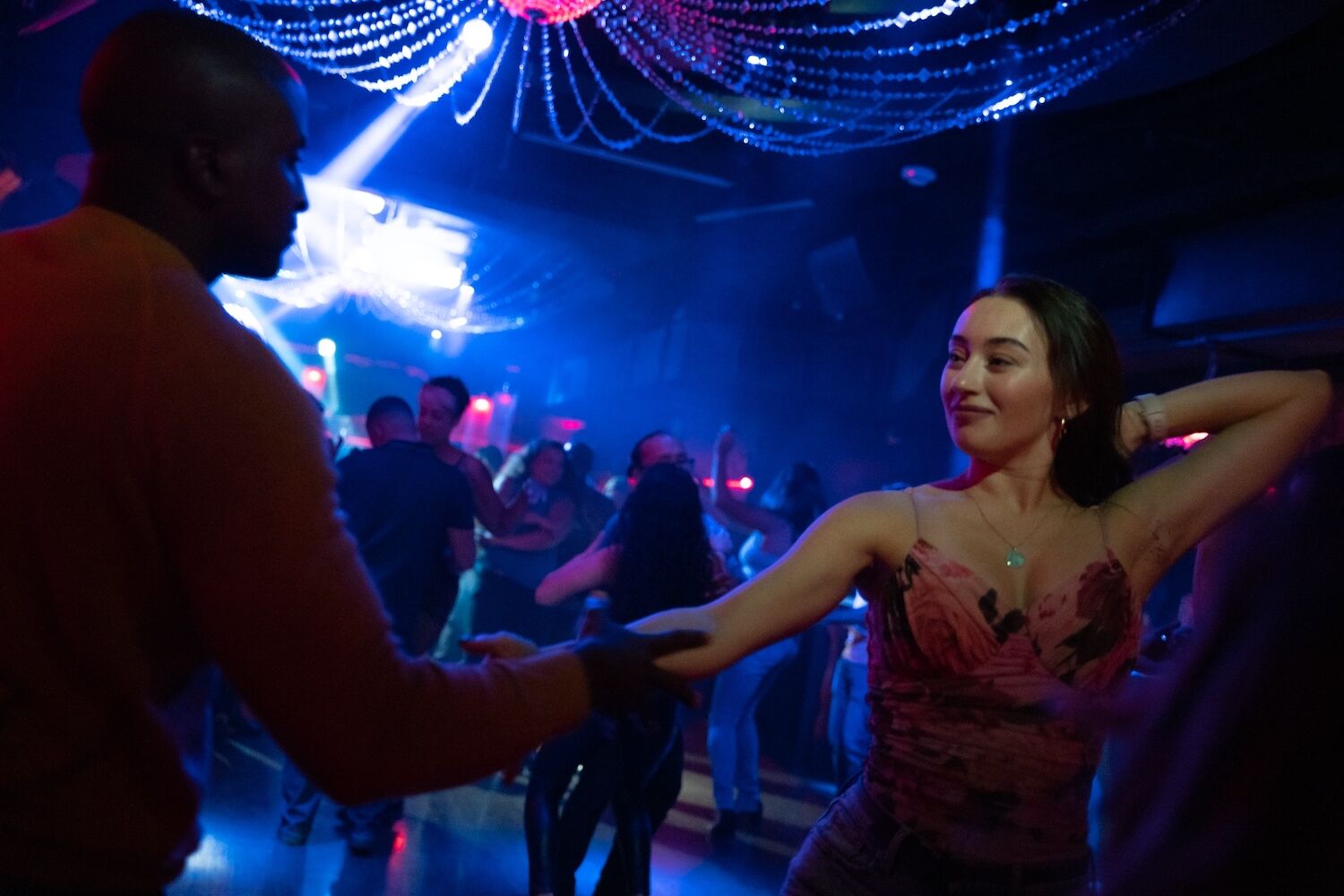 Courtesy of Cafe Sevilla
For the past few years, Latin music has been taking over the American music scene. Anyone remember when you could hardly go a day without hearing "Despacito?" More recently, micro-genres such as reggaeton have been topping charts courtesy of artists such as J Balvin, Maluma, Rosalia, and Rauw Alejandro.
Last month, Bad Bunny became the first Latin American artist and the first Spanish-language musician to ever headline Coachella. In 2022, Luminate's 2022 US midyear report showed that Latin music's streaming growth soared by 33% in the first six months.
"The genre that has had the biggest victory so far in 2022 is Latin. The genre had its highest streaming week ever in May, largely driven by the release of Bad Bunny's album Un Verano Sin Ti," the report reads. Pretty remarkable given that the artist's music is in Spanish, defying the notion that Latin artists need to translate their songs into English to produce hits in the US.
The beginnings of reggaeton, though, have been a somewhat controversial topic. In 2021, Spotify's LOUD: The History of Reggaeton podcast dove deep into the marvelous mix of influences and circumstances that gave birth to reggaeton.
In 1980s Panama, descendants of West Indian canal workers began experimenting with Jamaican dancehall sounds and translating songs to Spanish. Via New York, those sounds traveled to Puerto Rico, where the then-governor's mano dura (heavy hand) repressive policies created the perfect breeding ground for resistance-focused reggaeton to spawn alongside hip hop.
The movement experienced its first heyday in the mid-2000s with the release of Daddy Yankee's "Gasolina" (from his 2004 album Barrio Fino). Artists like Lorna, Ivy Queen, Wisin y Yandel, Nicky Yam, Héctor el Father, and Nina Sky were already making a lot of noise in Latin-American countries, but worldwide interest in reggaeton brought them to the global stage.
Up until recently, the San Diego perreo scene—the dance type that usually accompanies reggaeton—left something to be desired. Those wanting to find the four-step beat known as Dem Bow had to go to Tijuana.
Nowadays, however, one need not cross the border to jam to cumbia, bachata, reggaeton, and salsa. A number of places in San Diego offer the opportunity to listen and dance to Latin party.
Here are eight local bars, clubs, and events where you can enjoy reggaeton in San Diego.
Bars & Clubs
The Rail, Hillcrest
If you like drag queens and a LGBTQ-friendly environment and want to get down to the floor with some Dem Bow, then The Rail in Hillcrest is your spot. The bar offers Sábados en Fuego most Saturday nights. If you ask me, this is the best party in San Diego, not only for the music—a mix of reggaeton oldies and the latest hits—but because it's a welcoming place for all gender identities to freely dance the night away.
Toro San Diego, Gaslamp
Toro is your ride-or-die reggaeton club in town, featuring Perreo Fridays, Flowback Reggaeton Thursdays, and RGTN Sundays. Since opening in June 2021, they have been a Dem Bow haven, featuring a younger crowd, energetic dancers, a taco bar, and a cocktail menu with your pick of margaritas and micheladas.
Café Sevilla, Gaslamp
The Gaslamp location of Café Sevilla has been a hub for lovers of Latin music and reimagined paella for a long time, but now, their Sabor Thursdays provide a place for you to work on your Dem Bow moves. This San Diego spot attracts a more mature, diverse clientele with its full Spanish-inspired menu and sweet sangría cocktails that will get you moving.
La Luz Ultra Lounge, National City
For a more authentic Latin-American experience, hit up the 21-plus La Luz Ultra Lounge Thursday through Sunday. The club features two dance floors, one of them dedicated to perreo. Formerly called the Caribe Nightclub, this spot is Latino-owned and operated and has two full bars and a taco truck on their patio, in case all that hip-shaking on the dance floor makes you hungry.
Onyx Room, Gaslamp
If you enjoy the upscale nightclub experience a dress code—complete with VIP tables, bottle service, and two floors bumping different music genres—head to Onyx Room on Fridays and Saturdays from 9 p.m. to 3 a.m. Downstairs, one of their rooms is guaranteed to play reggaeton and bachata all night long. With its high-energy crowd and top-shelf drinks, it's rarely a miss.
Events
Good Bunny Tribute Yacht, Embarcadero
Calling all Bad Bunny fans: The Yo Perreo Sola sunset cruise takes place on Memorial Day weekend this year. The three-hour excursion floats around the bay and features a 300-passenger sun deck, VIP bottle service, climate-controlled interiors, and four bars. Boarding starts at 6 p.m. and departure is at 7 p.m. with a 10 p.m. return to the dock. Tickets start at $40 per person.
House of Blues, Gaslamp
One Friday a month, the Gaslamp's House of Blues makes space in their lineup for Latin dance music. Upcoming shows include the Old School Reggaeton Party on June 2, and the Sorry Papi Tour: The All Girl Party on July 28. Doors open at 9 p.m. Check their calendar to see other dates.
Quartyard, Downtown
Quartyard is hosting its second Pon Más Reggaeton party this spring on Sunday, June 4, starting at 4:30 p.m. They promise all our favorite reggaeton jams, from throwbacks to current hits, plus beer, food trucks, and coffee. Even your four-legged friends can get in on the action—they have a dog park onsite.