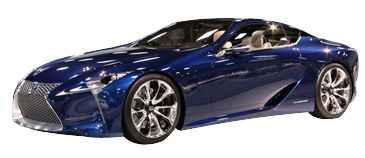 January 1:
If you're crazy and you know it, take a swim—the Polar Bear Swim, that is! There's perhaps no better New Year's hangover cure than a dip in the cold Pacific with the La Jolla Cove Swim Club.
January 2:
New year, new ride! There are plenty to choose from and wish for at the annual San Diego International Auto Show at the San Diego Convention Center.
January 3:
San Diego Museum of Art kicks off the first week of 2014 with its First Friday Films series, featuring So Proudly We Hail, a World War II film shown in conjunction with the museum's Women, War and Industry exhibit.
January 4:
This year marks the 40th anniversary of Garrison Keillor's A Prairie Home Companion. Witness the live radio broadcast at the Civic Theatre.
Make this year's promises for health and wellness stick with the 5K or 15K Resolution Run at Mission Bay.
January 7:
Sing along with Belle, Gaston, and the whole gang at Broadway San Diego's Beauty and the Beast.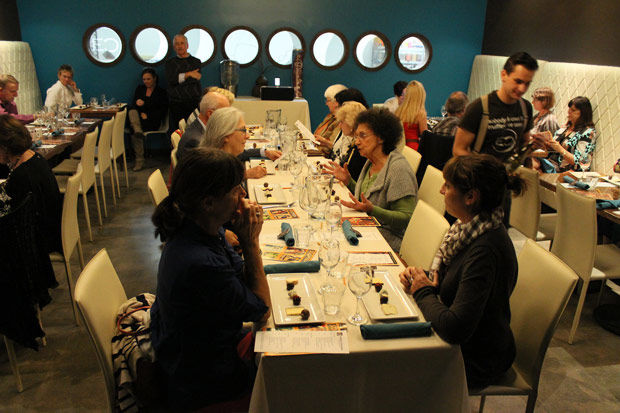 Taste of Opera Cooking Class
January 10:
Feast on the flavors of Spain in honor of Dulcinea and San Diego Opera's Don Quixote at the Taste of Opera Cooking Class at Great News! Cooking School in Pacific Beach.
January 12:
Leash up your pooch, lace up your sneaks, and head to the Del Mar Fairgrounds for the pet-friendly Petco 5K9 Run.
January 16:
It's not drinking, it's education: The Museum of Man's BEERology exhibit teaches about Ancient Ales while offering samples of today's modern brew marvels.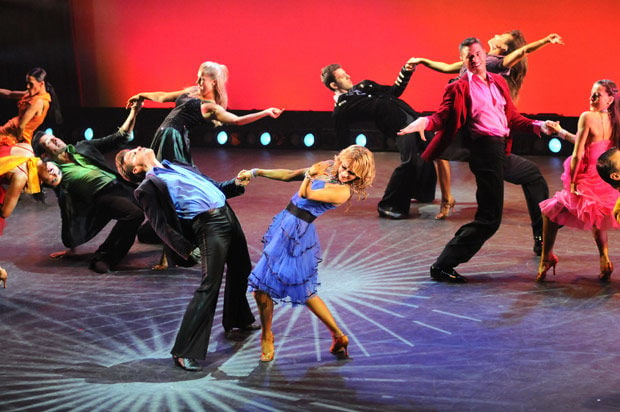 Ballroom with a Twist
January 17:
Salsa, samba, cha-cha, oh my! A cast of international dancers heats up the floor at Copley Symphony Hall in Ballroom with a Twist.
January 18:
Long before there was Glee, there was The Harvard Glee Club, America's oldest continuing chorale ensemble, dating back to 1858. See today's troupe at the California Center for the Arts, Escondido.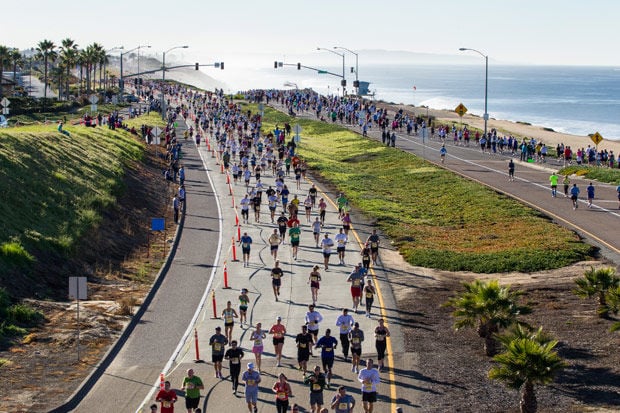 Carlsbad Marathon and Half Marathon
January 19: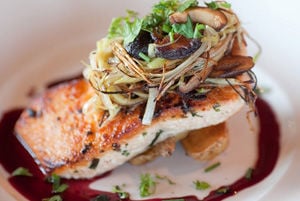 Restaurant Week
Fast and scenic, the coastal Carlsbad Marathon and Half Marathon attract runners from all over the world and the athletic spectrum.
January 20:
Flush your diet resolution down the drain, it's Restaurant Week—time to sample all the affordable local cuisine your appetite can handle.
WorldBeat Cultural Center honors the legacy of Martin Luther King, Jr. with a free, family-friendly celebration.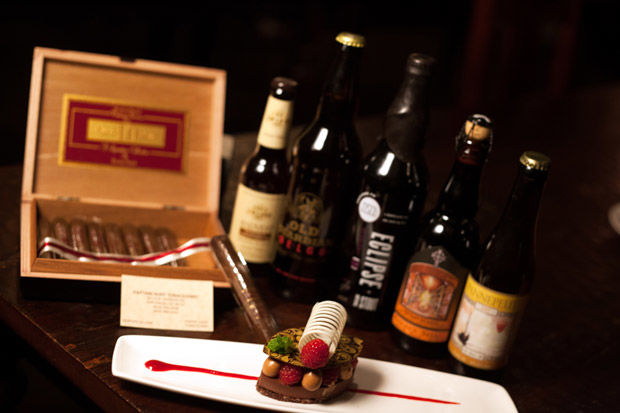 Beer and Cigar Dinner
January 21:
Smoke 'em if you've got 'em at the Beer and Cigar Dinner at Stone Brewing World Bistro and Gardens in Escondido.
January 22:
Take your little princess to see Disney on Ice Rockin' Ever After at Valley View Casino Center.
January 23:
The Reuben H. Fleet Science Center understands that adult science buffs need a night out, too. The after-hours Science on the Rocks party features food, libations, and a look at The Science of ROCK!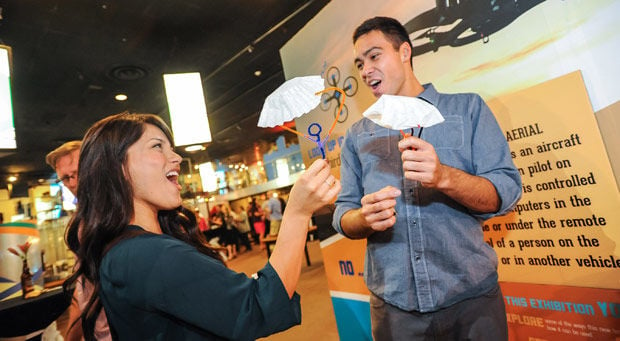 Science on the Rocks | Photo by Xavier Bailey Photography
January 24:
The always awe-inspiring Torrey Pines Golf Course hosts golf's hottest hitters at the four-day Farmers Insurance Open.
January 25:
San Diego Opera kicks off its 2014 season with its Opening Night Gala and performance of Pagliacci.
The Port Pavilion at Broadway Pier puts on a whale of an event at the free Big Bay Whale Festival.
January 26:
Music lovers Mingle at the Mingei with a live jazz performance from Peter Sprague.
January 27:
The city of Encinitas encourages a focus on health and wellness with a weeklong series of events and offerings during Wellness Week.
January 28:
Carlsbad's Museum of Making Music gathers some of the world's best acoustic guitarists at Dove Library's Schulman Auditorium for International Guitar Night.
January 31:
With a host of screenings, panels and parties, the San Diego Black Film Festival spotlights African-American and African film.
Catch the legendary George Strait in concert, featuring country firecracker Miranda Lambert as the opening act, at Valley View Casino Center.