Rock 'n' Roll Marathon
Rock 'n' Roll Marathon
June 1:
Cheer on runners going for 26.2 in the San Diego Rock 'n' Roll Marathon.
Get your weekend street fair fix in Santee, featuring a Craft Beer Festival.
Sip and sample in support of the Social Service Auxiliary at the Wine and Roses Charity Wine Tasting at the Grand Del Mar.
June 2:
Bring your competitive spirit to Stone Brewing Liberty Station for their weekly Game Night, Mondays throughout the summer.
June 3:
If you missed it last month, have no fear, the show's still here. Broadway San Diego presents The Book of Mormon.
June 5:
The Westgate Hotel kicks off its Sunset Poolside Jazz Series, featuring music, tapas, and cocktails served on the hotel's panoramic rooftop.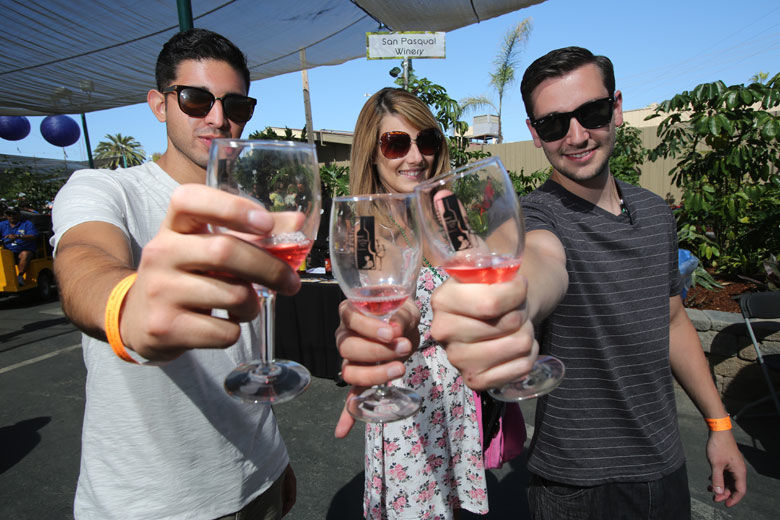 Toast of the Coast
Toast of the Coast
June 7:
The show formerly known as Wings Over Gillespie takes flight as AirShow San Diego, commemorating the 70th anniversary of D-Day.
The San Diego County Fair, which channels British culture with its theme, The Fab Fair, today through July 6.
Peek inside architectural North Park on a SOHO Historic Home Tour.
June 9:
Join the cool kids for a Cocktails 101 class courtesy of Erick Castro's Spirit Society at Polite Provisions.
Sample bites from dozens of restaurants all in one place—the La Mesa Community Center—at the Taste of La Mesa.
June 13:
North Park brings Brazil to you in the month-long World Cup North Park soccer fan extravaganza, with viewing parties at Caffe Calabria, Waypoint Public, and more locations.
June 14:
Wine lovers and foodies indulge in California and Baja wines and eats from famed Baja chefs at the San Diego County Fair's Toast of the Coast.
Meals-on-Wheels is "Swashbuckling for San Diego Seniors" at its Buccaneer Ball and Chef Appetizer Challenge.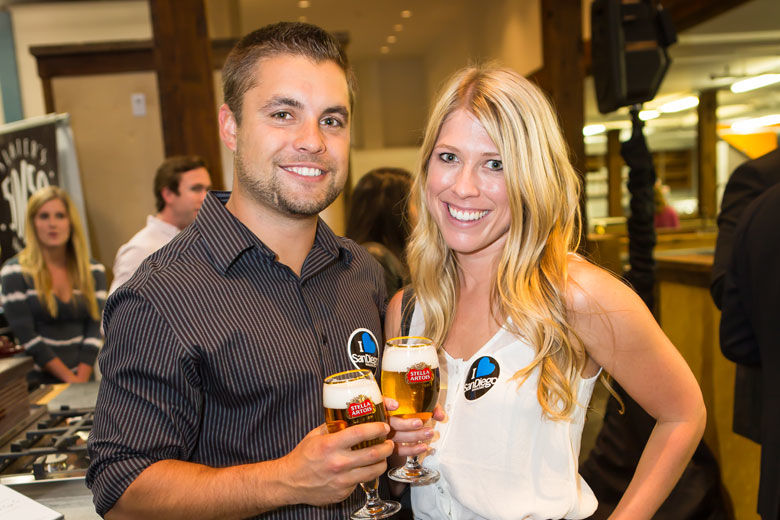 Best Restaurants Party
Best Restaurants Party
June 15:
Celebrate 100 years of Mission Beach with classic cars and quintessential SoCal amusement at the Father's Day Cruise to Belmont Park.
Take dad downtown to the two-day Taste of Gaslamp or to Santa Ysabel for James Hubbell's Annual Father's Day Open House Tour.
June 18:
San Diego Magazine's Best Restaurants Party at PIRCH in UTC.
Thirsty beer lovers choose between Waypoint Public's Beer Dinner with Dogfish Head Craft Brewery and DrinkAbout, a monthly free bus ride to eight neighborhood beer bars.
Mangia, mangia! The Taste of Little Italy takes over the downtown 'hood with food, drinks, and live music.
June 19:
San Diego Museum of Man continues its BEERology exhibit with all things hoppy at Hopfest: A Beer Tasting.
June 20:
"Five sessions, 400 beers, one glass" are all on tap at the San Diego County Fair for the three-day San Diego International Beer Festival.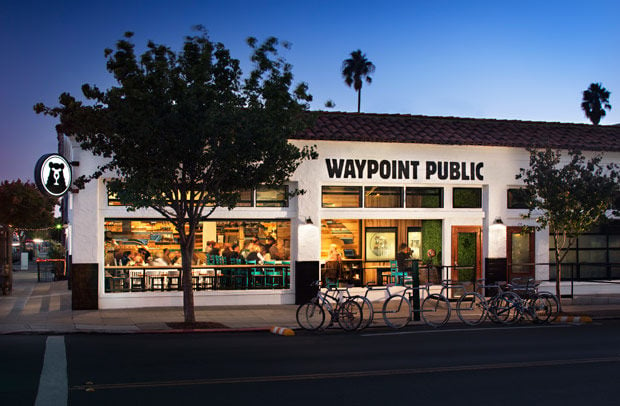 Waypoint Public | Photo by Luis Garcia
Waypoint Public | Photo by Luis Garcia
June 21:
The Ryan Pickett Celebrity Golf Classic kicks off after the Black and White Dinner Party the night before.
The San Diego Children's Discovery Museum educates families on international cultures at the Escondido Roots Series.
Inland North County toasts to the Poway Center for the Performing Arts at the Taste of Our Towne food and wine celebration.
Music lovers are on the move in coastal Carlsbad during the Carlsbad Village Music Walk.
June 22:
Fine art, food, and entertainment are all on display at UC San Diego during the two-day La Jolla Festival of the Arts at UC San Diego's Warren Field. Talk to 200 artists, including Alejandro Martínez-Peña, whose painting Turquesas II is shown below.
The Old Globe's Summer Shakespeare Festival kicks off with Othello.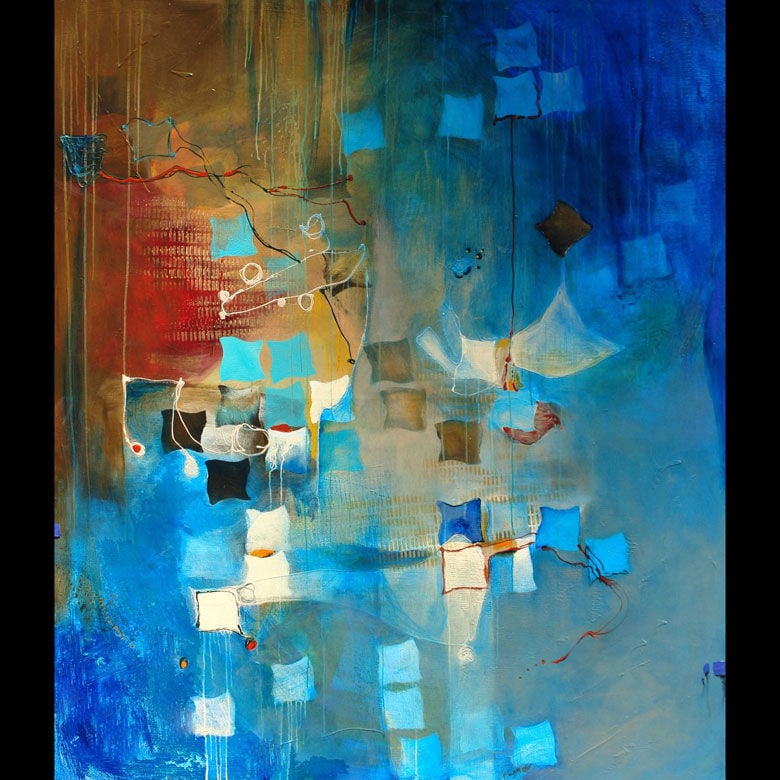 Turquesas II
Turquesas II
June 27:
Symphony-goers don their "Tux 'n Tennies" to the tunes of Elvis: A Tribute to the King at the Summer Bash at Embarcadero Marina Park South.
June 28:
Eclectic Ocean Beach goes all out with crafts, food, and coastal fun at the 35th annual OB Street Fair and Chili Cook-off.