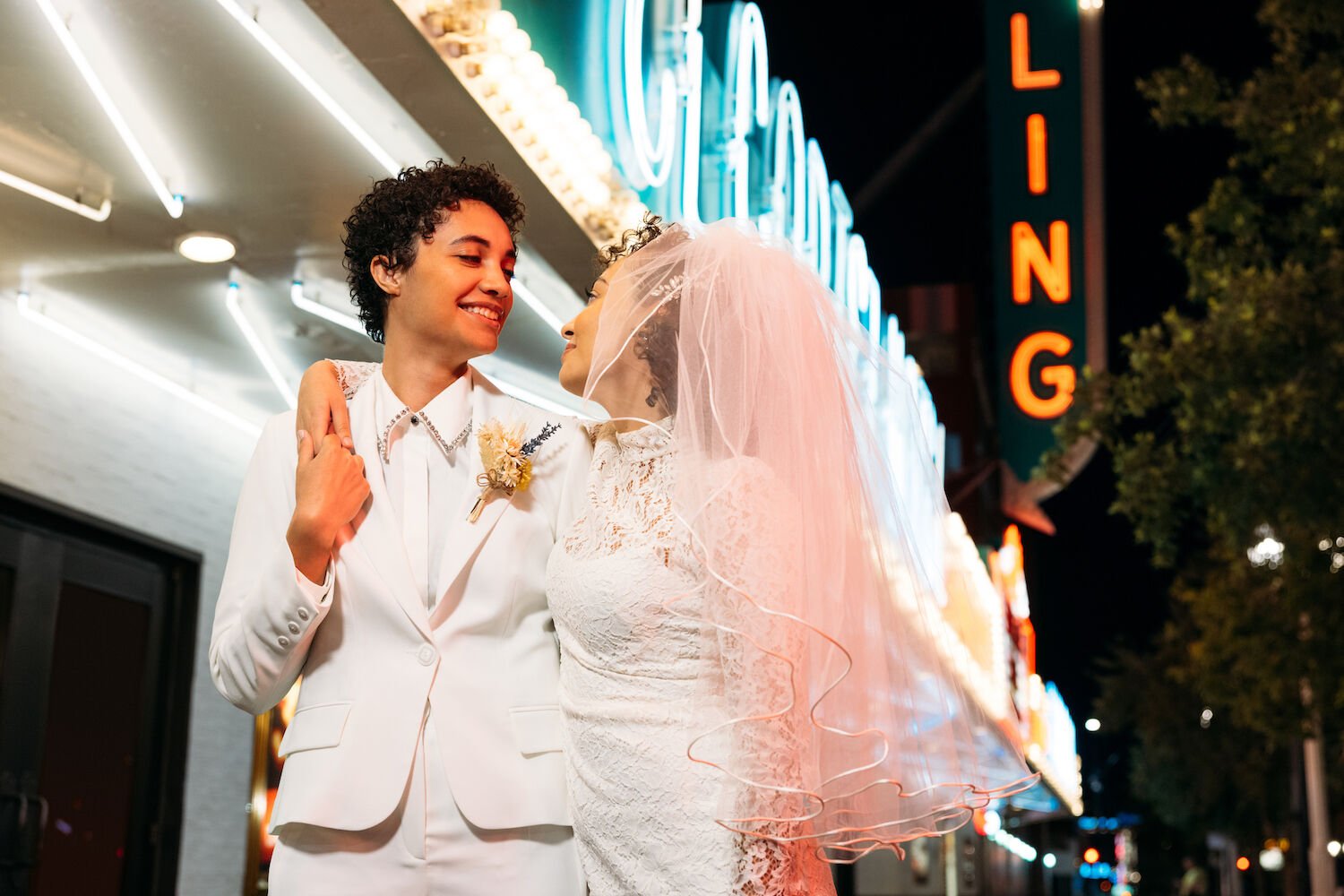 "F-it," my now-husband and I said to each other as we were somewhere around Barstow on the edge of the desert in our Mini Cooper. "Let's get Elvis."
On this particular road trip, Las Vegas was the halfway stop on our way to the Utah desert, where we'd be staying at a swanky hotel for a few nights for a story I was assigned to write for San Diego Magazine's travel section. It was January, and we'd had the trip planned for six months already. Sometime after agreeing to the trip, I found out I was pregnant.
Not married and in our late thirties but already together for more than two years, we had talked about eloping for a while but never found the time to do it. Time is a funny thing, though. We'd managed to find enough of it to make a baby (biological clock and all that). So, we decided, let's just get married in Vegas!
Las Vegas: The Wedding Capital of the World
Weddings are half the reason the city exists if you ask the thousands of people who choose to tie the knot there yearly. More than 77,000 people got married in Clark County in 2022. I'm sure many of those are locals, obviously, considering the county's population is just over two million people. But a look at marriages performed during the early Covid-19 days indicates lots of these may be visitors: just 226 marriages were performed in April 2020, compared with 6,736 in April 2022.
In any case, Las Vegas has dubbed itself "The Wedding Capital of the World," and for good reason. The wedding industry is responsible for four percent of all visitors to the city and generated $88 million in tax revenue in 2021. Clark County Commissioners even declared February "Wedding Month" in 2023 since the county expects to issue its five-millionth wedding license before March.
As for us, we're not exactly "Vegas people." Neither of us like gambling, we're both kind of allergic to crowds, and we don't drink that much anymore. On the flip side, we both love a good story, are fascinated by the excess Las Vegas represents, and can't resist the allure of doing something a little bit crazy. When we realized Vegas was at the exact halfway mark of our upcoming drive, our fate was sealed.
---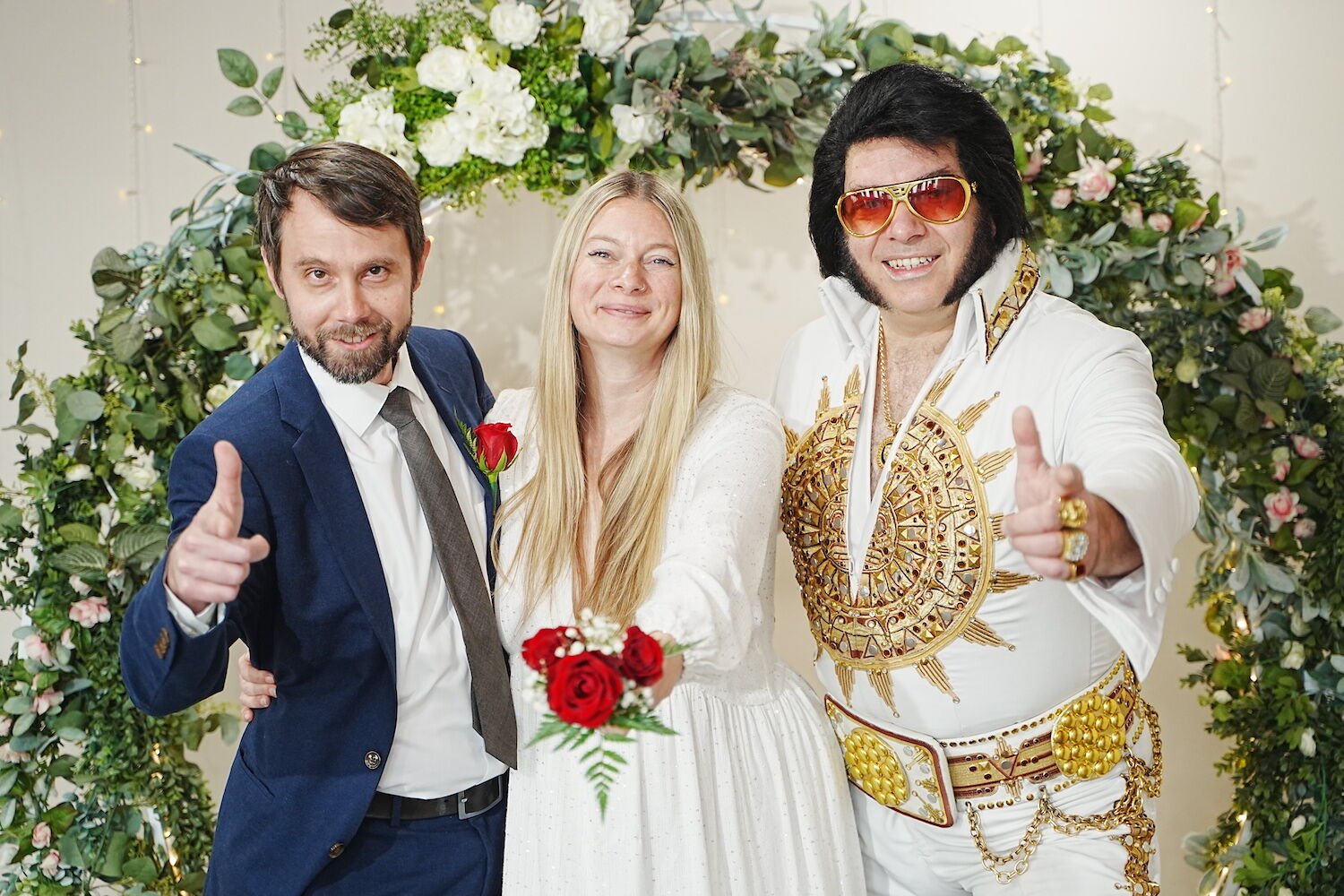 Our Actual Wedding
I booked us a wedding slot at The Little Vegas Chapel, which came highly recommended by friends, bought a white dress on Revolve.com, arranged for both of our wedding rings (mine is from Solana Beach fine jeweler Kasia Jewelry), and that was that. In just a few weeks, we'd be married. And, as I mentioned earlier, on the drive there, we emailed the chapel to see if they could make an adjustment: when in Rome, we reasoned. Or Vegas. We were gonna need Elvis, after all. They agreed. $100 extra. Cash only.
Everything went off without a hitch: we snagged a brand new suite at The Strat, which had just renovated some of its rooms. Incredibly, we were the first people to ever stay in it, which I took as some kind of auspicious wedding juju. We ate our pre-wedding dinner at The Top of the World, the rotating restaurant on the 106th floor of the same hotel. For people who hate being in the thick of it all (us), it was a treat to be spinning above it.
Then, we saw "the sexiest show in Vegas," Rouge, which is a topless revue that is, literally, all about sex. Though I'm not prudish, it's nothing I ever would have chosen to see in my normal life, but this is Vegas! It was our pre-wedding night. Seeing some boobies, butts, and toned bodies only made everything more fun.
The next morning, we got ready, headed to chapel, met our Elvis, and promptly got married. Including photos, we were in and out in about 30 minutes, and we giggled the entire time. Elvis not only officiated, sprinkling some well-known lyrics into the vows, but he also sang a few tunes (including "Viva Las Vegas") and urged us to sing and dance along with him.
It's hard to explain how not our thing this was, but also, I don't think either of us has ever had such a good time. We were both perma-grinning from ear to ear, laughing at the ridiculousness of it all, and also so happy to be alone and having so much fun getting married to one another. After, we headed to a taco shop around the corner called Taco Rico, still dressed in our wedding finery, and started the four-hour drive to the Utah desert. Mission accomplished.
---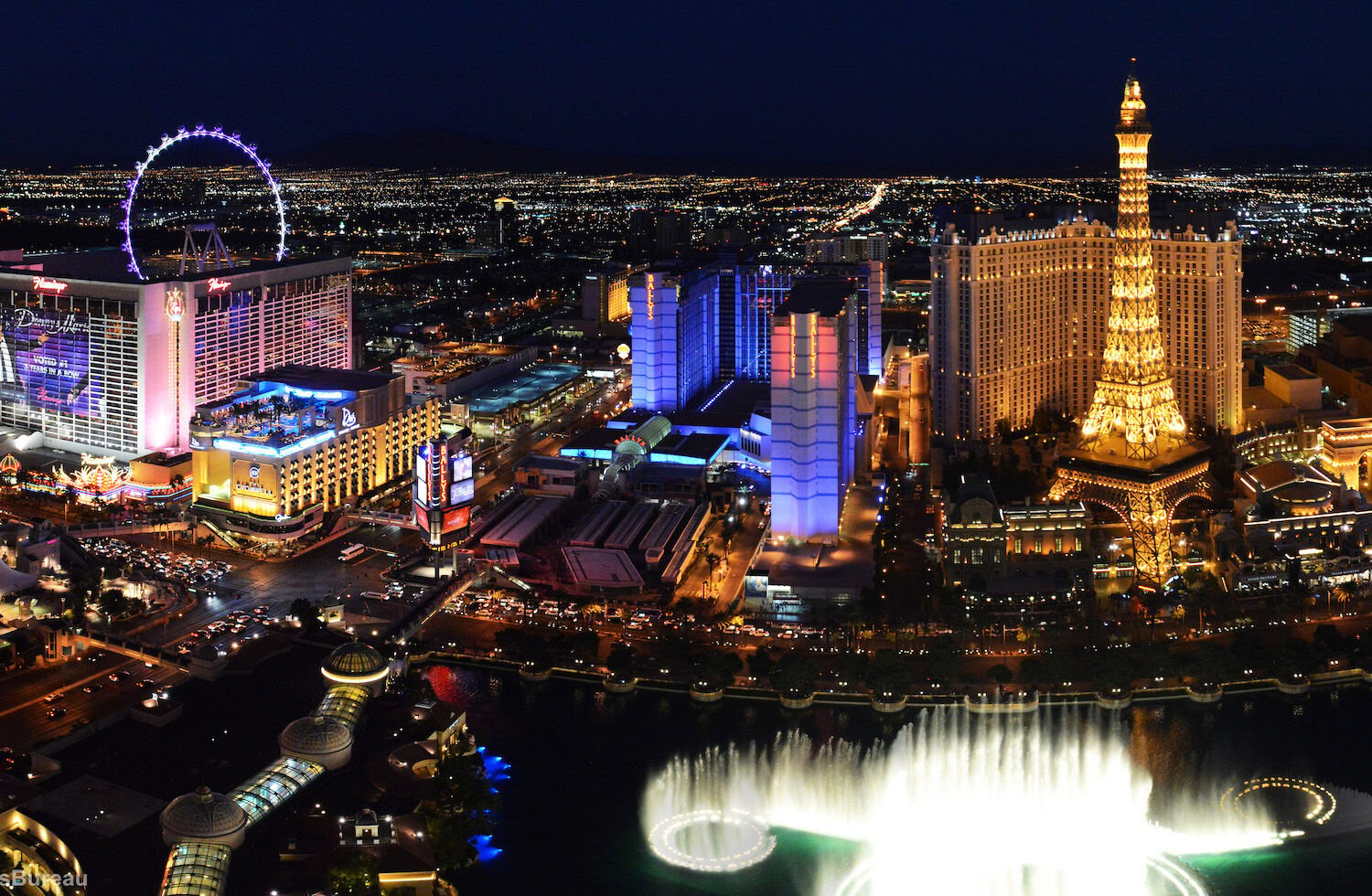 How to Get Married in Las Vegas
Like any wedding, regardless of how spontaneous or planned, there are practicalities to consider. Formalities are very un-Vegas in essence but are required, nonetheless.
Feel free to copy our itinerary, of course, but there's any number of ways to do a Vegas wedding, which is a convenient short flight or a four-five hour drive from San Diego. Here's how:
STEP 1: Make Sure You're Eligible to Get Married in Nevada
Admittedly, the hoops to jump through are pretty few. Couples don't need a blood test, and there is no required waiting period between getting the marriage license and having the ceremony. The legal age is 18 for both men and women (proof of age is required, a driver's license is fine), and you do not need to be Nevada residents.
STEP 2: Apply for a Marriage License in Clark County
Couples can preregister for a marriage license up to 60 days prior to the wedding date, though you can also simply show up at the Clark County Marriage License Bureau (located at 201 Clark Avenue, on the northwest corner of Clark Avenue and Third Street) to fill out the license application. Marriage License Bureau hours are 8 a.m. to midnight, including holidays. Licensing fees are $77 (credit or debit only), and you must pick up the license in person. They will not process you if you're visibly intoxicated, FYI—besides being generally unethical, it's also against Nevada law.
STEP 3: Get Hitched!
With license in hand, you and your betrothed have one year from the date of receiving your marriage license to make it official in Las Vegas. Whether you decide to get married at a chapel or a resort, be sure to bring your marriage license and IDs with you to give to the officiant. Don't forget, you'll need one witness (not the officiant) at the ceremony, and most chapels can provide one if it's just the two of you (in our case, it was the woman working the front desk).
We chose The Little Vegas Chapel, which is a highly-rated, professional, and popular option (I recommend it, as well), but there are any number of places that will also fit the bill. For those who are so inclined, check out its well-priced and perfectly executed Elvis packages.
The Strat Hotel, Casino & SkyPod, where we stayed, dined, and saw many naked bodies, also hosts weddings at the top of its sky tower. That's where The Top of the World, its amusement park, and other attractions can also be found. If you're truly eloping, choose the "Just the Two of Us" package. You'll say your vows on the indoor or outdoor observation deck overlooking Las Vegas on levels 108 and 109 of the SkyPod. The package also includes wristbands for unlimited Thrill Rides, too.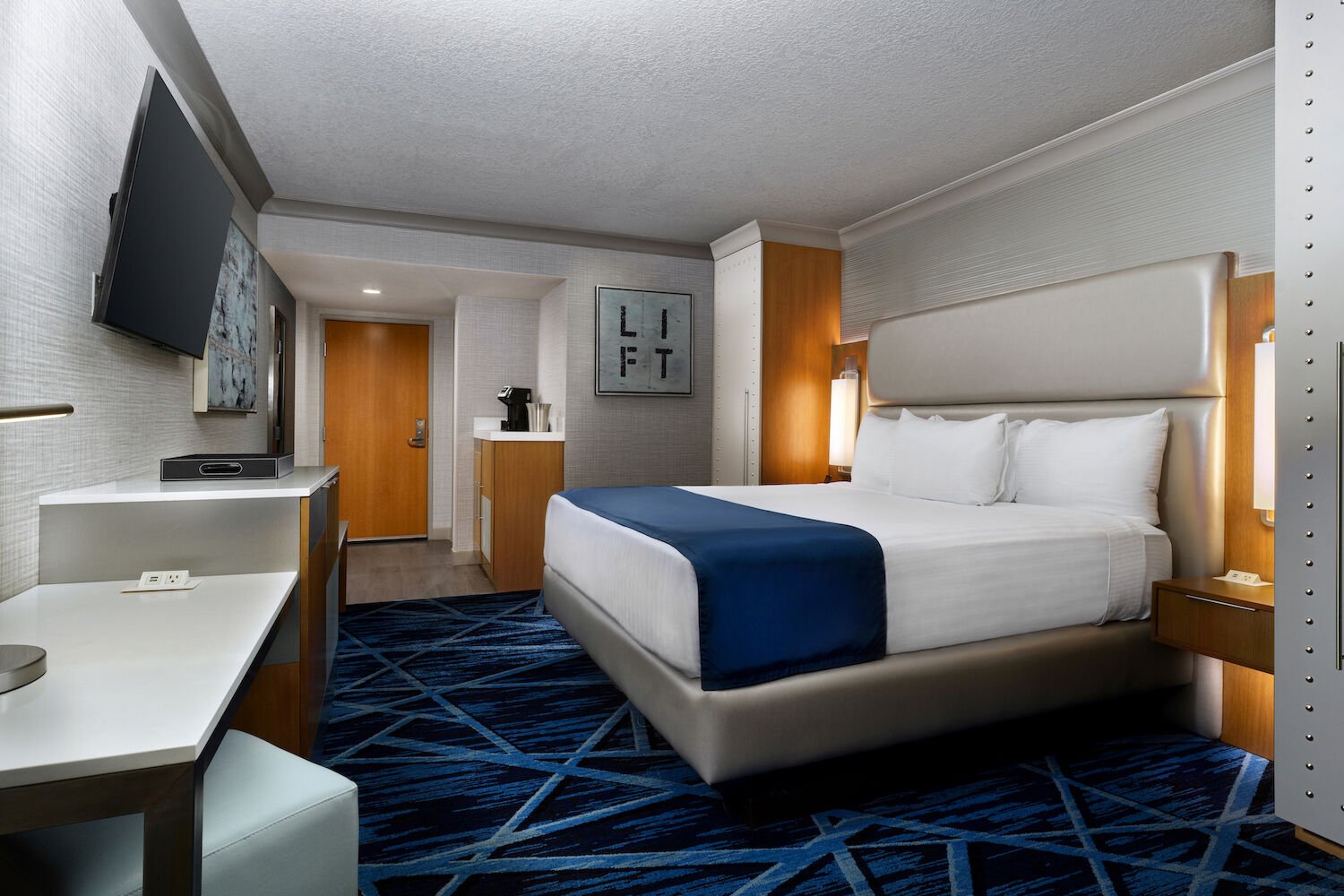 Photo Credit Anthony Mair
Downtown Las Vegas is filled with chapels with affordable packages, and Vegas Weddings is one of them. Located right across from the Marriage License Bureau, which will be every couple's first official wedding stop, it operates two chapels: The Wedding Chapel and The Casino Wedding Chapel. But the most novel and cheap way to seal the deal is in The Fast Lane, where couples can walk up or drive through to say "I do."
The historic A Little White Chapel is open 24-hours-a-day and the ceremony itself can take as little as 15 minutes. Cocktail party factoid: this is where the actual Elvis, Judy Garland, and Frank Sinatra all got married, too.
Mandalay Bay offers an "Elope" package that includes all the amenities a larger ceremony would, like a wedding coordinator and flowers to a pianist performing four songs at the ceremony and a photo shoot.
Paris Las Vegas' "Kiss Me in Paris" or Flamingo Las Vegas' "Happily, Ever After" ceremony packages includes a choice of chapel, flower allowance, pianist or musical accompaniment, photography, a bottle of champagne, and a coordinator to help throughout the ceremony.
The Cosmopolitan of Las Vegas offers in-suite elopements where you pick the suite you like best—such as the Terrace Suite or Wraparound Terrace Suite. They also have a dedicated Wedding Suite on the 36th floor that overlooks the Fountains of Bellagio and the Las Vegas Strip skyline, providing a stunning backdrop.
Looking for something different? Take it outside! The rust-colored mountains of Red Rock Canyon are only 17 miles west of the Vegas Strip and perfect for a dramatic outdoor ceremony. There are two designated sites for weddings in the canyon with scenic backdrops.
Something else off the beaten path is The Neon Boneyard at The Neon Museum. This historical landmark houses iconic neon signs from the Rat Pack era, and each tells a story about Vegas' bright past. It doesn't get any more Vegas than exchanging vows while bathing in neon light (except for getting married by Elvis, of course).
STEP 4: Get a Certified Copy of Your Marriage Certificate
After the ceremony, your officiant has 10 days to file the wedding paperwork with the Clark County clerk, which costs $15. Our chapel arranged to have it sent to us back in San Diego, for an extra fee, of course (this is Vegas, after all—getting nickel and dimed is part of the deal). Certified marriage certificates may be necessary for several reasons, like filing taxes and changing one's name. International couples may need an apostille as well as a marriage certificate to register the marriage in a foreign country. Click here to apply for one with the Nevada secretary of state.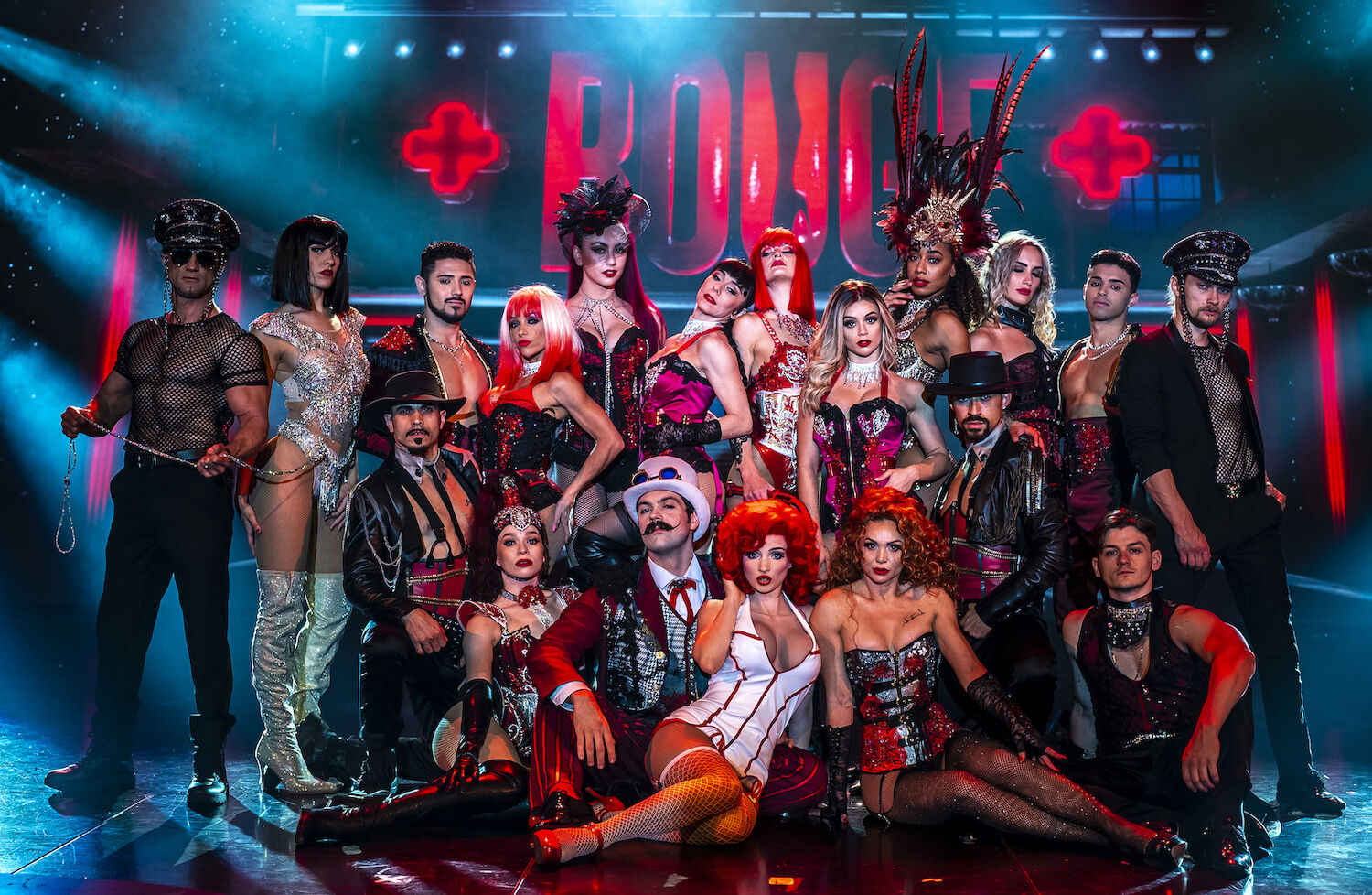 Courtesy of Rogue
STEP 5: Have Fun! You're in Vegas!
There's something for everyone in Vegas, and if you can't find a way to have a good, celebratory time, frankly, that's on you. Non-gamblers, like us, can take advantage of the vast array of entertainment and world-class dining options, and, thanks to recent legislation changes, there's legal weed there now, too.
Get your first pictures as a married couple in front of iconic Vegas landmarks and backdrops such as the "Welcome to Fabulous Las Vegas" sign, Fountains of Bellagio, or the Eiffel Tower at Paris Las Vegas, just to name a handful of spots.