Indiana Jones would hate it here. This is no place for ophidiophobes.
Deep underneath the San Diego Natural History Museum lives a collection like none other: nearly 80,000 reptiles under dim basement lights, all of them suspended in liquid within jars large and small, peering dead-eyed into the semi-darkness. Lizards by the hundreds, turtles by the dozen. Frogs, iguanas, crocodiles, axolotls, and even rare limbless amphibians called caecilians.
But it's the rattlesnakes that make this place truly special.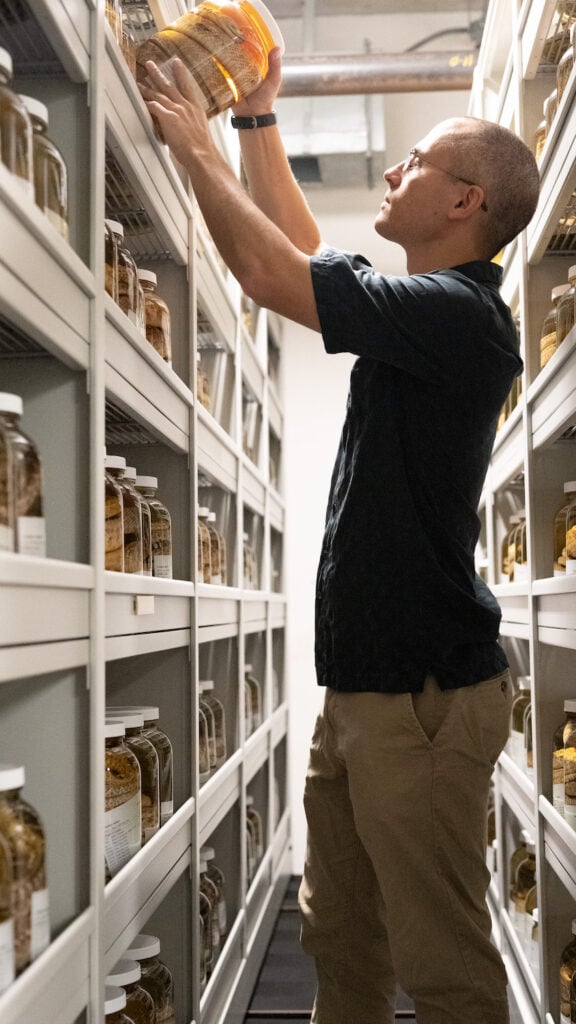 "This is the largest rattlesnake collection in the world," Adam Clause tells me. He's the collection manager down here in the herpetology department. He's the one you talk to if you want to come study one of these shaky-tailed biblical misfits.
"We have just under 10,000 rattlesnakes," he says. "We're larger than the next three biggest collections combined."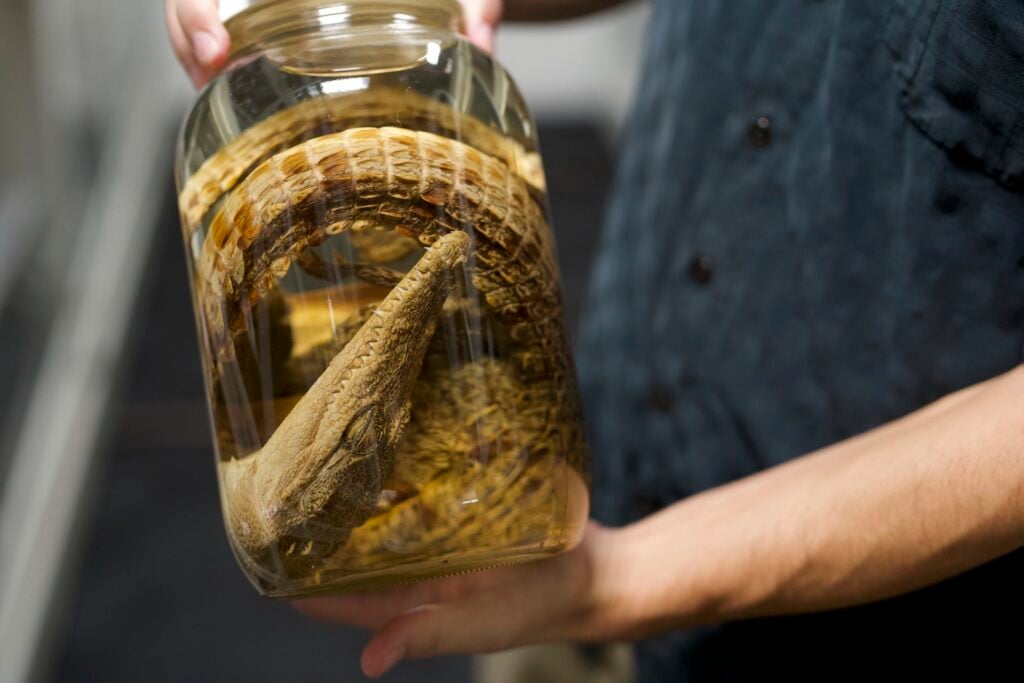 It's an overwhelming slew of serpents. Towering shelves are packed with western diamondbacks, sidewinders, and the deadliest rattlesnake of all: the Mojave green. Each jar-dwelling snake possesses unique information scientists might access for generations to come. The oldest snake here dates back to 1891. That's more than 130 years of hiss-story.
"The collection really is like a real-life time machine," Clause says. Many specimens have dwelt here for decades. "You can see what its parasites are like, what it was eating. That's a really special thing."
And while museum admission won't get you down here, this is technically a public collection.
"If someone has an amateur interest in rattlesnakes, they are welcome to use our collection," Clause says—meaning that you don't need university affiliation or a fancy research grant to check out the reptiles.
"We're basically what a library is to the general public," he continues. "But unlike a library, where every book has multiple copies, every specimen in our collection is unique, so it's like a super library."