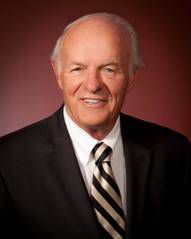 T. Denny Sanford
The Nice Guys is hosting a luncheon on June 11 at Tom Hams Lighthouse to announce the 2014 Nice Guy of the Year. T. Denny Sanford will be honored at the 35th Annual Anniversary gala to be held on Nov. 8 at the Marriott Marquis. Each year the Nice Guys recognize someone who has given of their time, money and support to help San Diegans improve their lives. Proceeds will be used for individual San Diegans who need a "one time" helping had to get their lives back on track. Sanford is being honored for his achievements as a businessman and for his generosity to our community. His primary interest is in helping sick, disadvantaged, abused and/or neglected children. In 2001, he formed the Denny Sanford Foundation for charitable giving.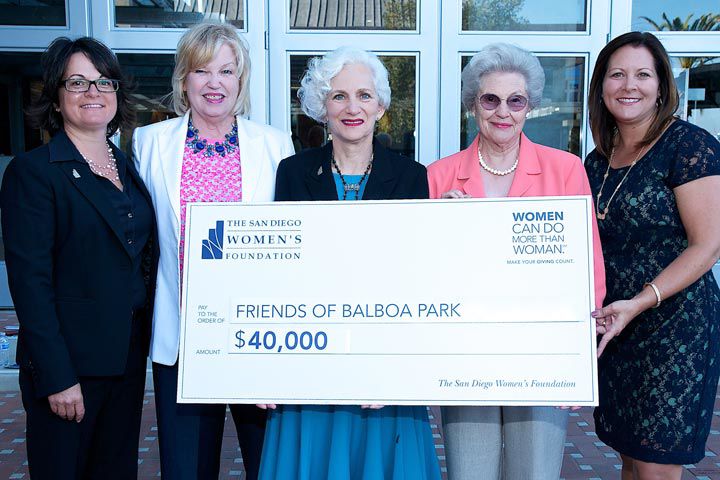 San Diego Women's Foundation
San Diego Women's Foundation
The San Diego Women's Foundation's Annual Grant Ceremony was held on May 29 at the New Central Library. The organization granted a total of $166,000 to four recipients who will use the money for programs that focus on water quality and conservation and educate the community about this environmental issue in San Diego. Those receiving grants are: Friends of Albert Einstein Academies; Friends of Balboa Park; Friends of the Water Conservation Garden; and San Diego Children's Discovery Museum.
Girl Scouts San Diego honored San Diego's 10 Cool Women of 2014 and named its 2014 Cool Girl on May 13. The event and ceremony was held on the Holland America Line's ms Amsterdam. The Girl Scouts honored women whose professional and personal achievements, leadership and service to the community make them commensurate role models for girls. San Diego Opera resident conductor/Cool Woman Karen Keltner introduced 11 year pianist Ursula Hardinto of La Jolla as the Cool Girl of 2014. Ursula has performed at Carnegie Hall twice. Proceeds will help keep Girl Scouting available and affordable for local girls.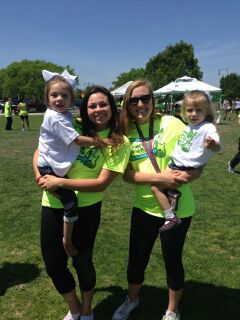 T. Mito Walk
The 2nd Annual Mito Walk and Roll 5K was held on May 17 at Liberty Station.  The event was established to build awareness of mitochondrial disease and to raise funds for research. This year a total of $49,252 was raised for research at UC San Diego Mitochondrial and Metabolic Disease Center. Brayden Burge, who passed away in 2013 at the age of nine after battling mitochondrial disease, was honored at this year's event.
The Pacific Southwest Association of Realtors hosted a chili cook-off and poker tournament to raise funds for the Housing Affordability Fund. The event was held at the PSAR East County Service Center in El Cajon.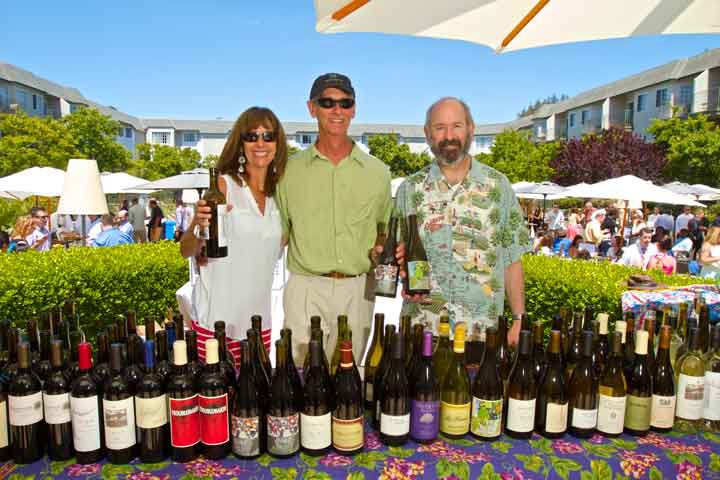 g's Market C – Casa de Amparo
g's Market C – Casa de Amparo
Casa de Amparo held its 18th Annual Meet the Chefs on May 4 at the Hilton San Diego/Del Mar.  The event raised $100,000 which will benefit Casa de Amparo's programs that treat and prevent child abuse and neglect throughout San Diego County. Guests sampled food from 18 San Diego restaurants including Amaya at the Grand Del Mar, Pamplemousse Grille, Poseidon, Red Tracton's and Pacifica Grill. Sponsors included Datron Directed Electronics, DJO Global, FDR Construction, Harrah's Resort, San Diego Chargers and Wells Fargo.
The Randy Jones Invitational and the Hall of Champions held 10 semi final rounds of golf from Jan. 13 through Jan. 26 at Sycuan Resort and a two day final Feb. 8-9. The results were 153 charities receiving $75,000. The RJI paid the entry fee for 1,500 golfers for a total of $75,000. The Prostate Cancer Foundation received the largest donation at $10,000 and the Crossings Golf Course received $5,000 to promote charity golf in 2014. The Hall of Champions Youth Programs received $2,000.
The NBCUniversal Foundation and NBCUniversal Owned Television stations have partnered again for the third annual 21st Century Solutions competitive grant challenge. In San Diego, NBC 7 will award $100,000 to three local non-profit organizations as part of the initiative. Submissions are being accepted from qualified 510 ©(3) organizations through Aug. 8 in San Diego.  Interested 501(c)(3) organizations in San Diego wishing to compete in the grant challenge can find more information on eligibility requirements and a link to the application at the station's website. One winning organization will be awarded $50,000 and two runners-up will be awarded $25,000 grants in San Diego. The recipients will be announced by the end of 2014. The 21st Century Solutions challenge is funded by the NBCUniversal Foundation with promotional support from the NBCUniversal Owned Television Stations.
The 14th Annual Police Foundation's fundraising luncheon is being held on June 11 at Valley View Casino Center. The 2014 Champion Sponsor of Friends of the Badge is Qualcomm. Other sponsors include SDG&E, Motorola Solutions, Cox, Valley View Casino, Datron and San Diego Chargers. Mayor Kevin Faulconer and Police Chief Shelley Zimmerman are featured guests.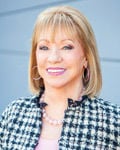 Joyce Glazer
Please send news items to Joyce Glazer at [email protected].