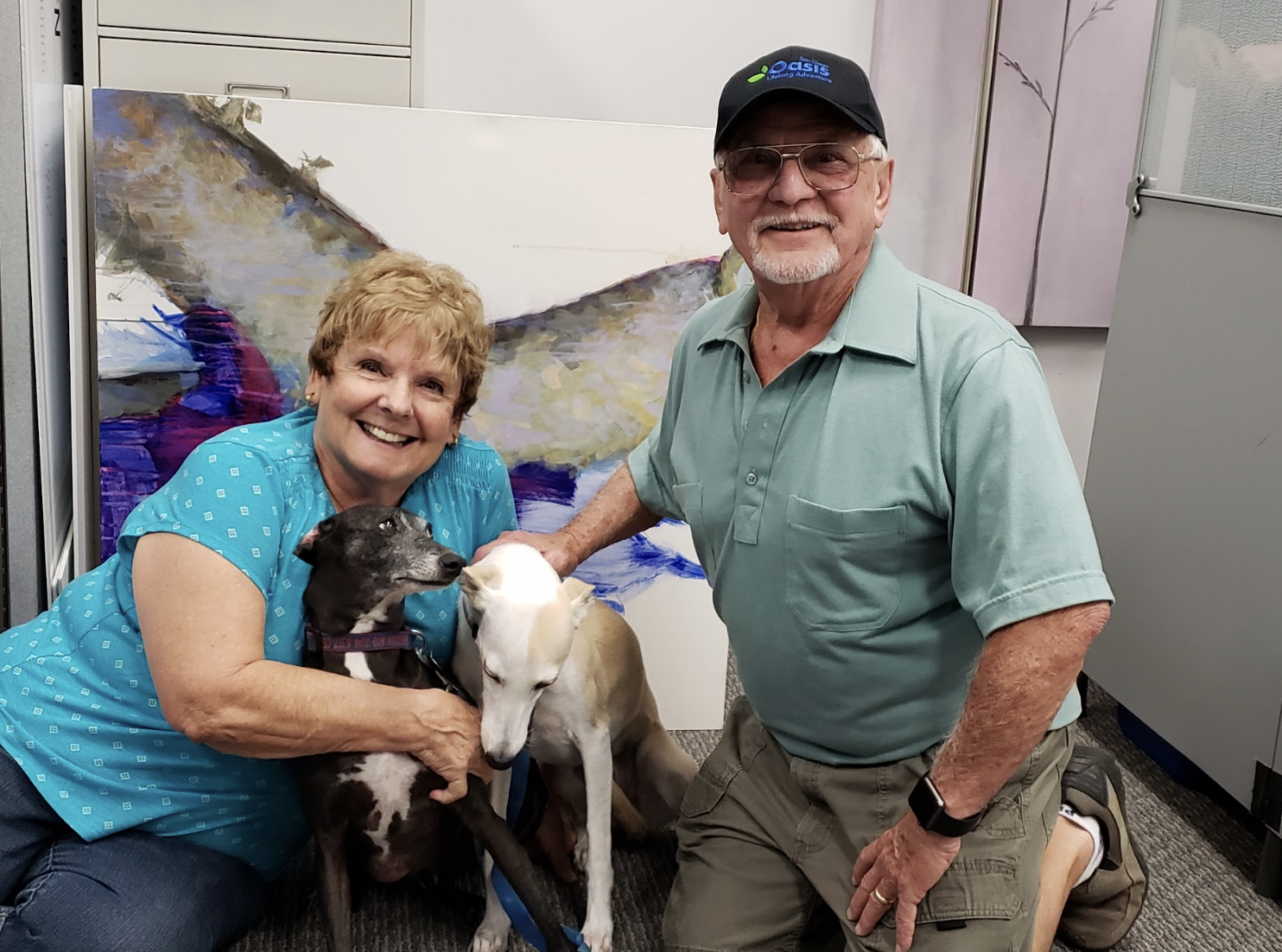 When older adults want to learn new skills, get fit, or become tech-savvy, they often turn to San Diego Oasis, a nonprofit that promotes successful aging through lifelong learning. San Diego Oasis volunteers, like Nadene Bruders, use the experience they've acquired to give back to the community.
What made you want to become a volunteer for San Diego Oasis?
When I retired, I wanted something to do. I tried volunteering for many other organizations, and they were fine, but I just didn't feel connected. My husband, Don, actually told me about San Diego Oasis and encouraged me to participate. He has been a San Diego Oasis member for the last 30 years. When I started attending San Diego Oasis as a member and then became a volunteer, I felt the togetherness I was looking for. I just really enjoyed the atmosphere and knowing that I'm part of a group. I'm part of something. San Diego Oasis is a family.
What do your volunteer duties entail?
As a Volunteer Ambassador to Outreach, I help manage the fairs and outreach opportunities to promote San Diego Oasis in the community and encourage people to join. Also, I create baskets for fundraisers and sometimes work in the office, too.
Is there training required?
Depending on what you're volunteering for, training is required. For me, when I first started volunteering, I wasn't trained per se. But after 15 years of volunteering for San Diego Oasis, I help train others to do outreach.
What's the time commitment?
Whatever time you can give! Volunteering in the office is a commitment of about four hours, but for outreach fairs, the time commitment could be all day at about 12 to 15 hours.
What's been the best day so far?
Any day that I can tell people about what we do at San Diego Oasis, and how we do it. I enjoy talking to people, especially about San Diego Oasis. With that said, I have so many best days.
What's one of the biggest challenges that you've faced while volunteering?
My biggest challenge is learning to be more flexible. In the nonprofit world, things can quickly change at a moment's notice. Volunteering with San Diego Oasis has taught me to go with the flow and have more patience.