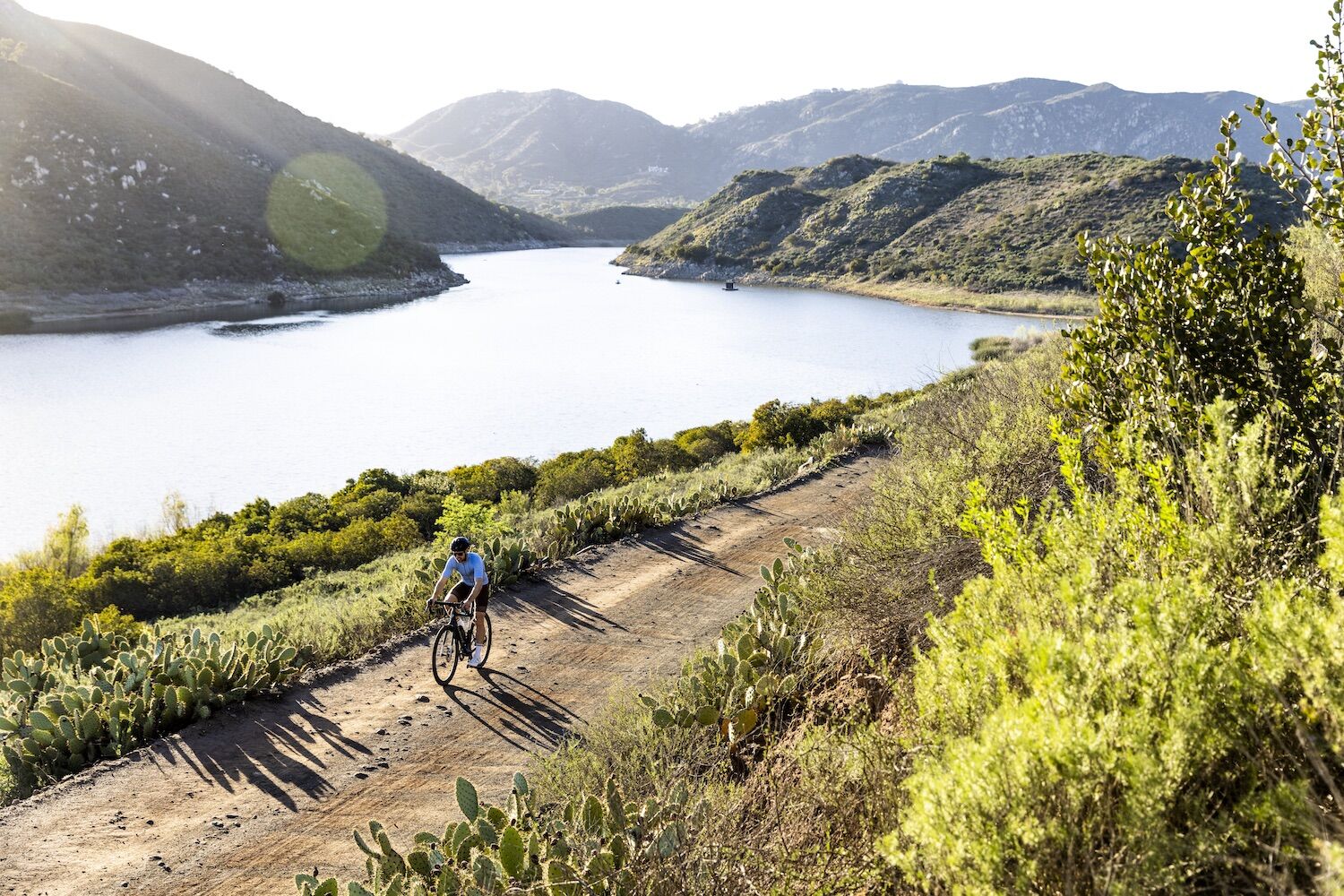 Todd Glaser
They've explored the world through their lenses. One is a former pro snowboarder from Finland. The other has claimed his own title as Kelly Slater's trusted photographer. Together for this issue, Jussi Oksanen and Todd Glaser set their cameras on each other at their respective playgrounds: Oksanen hits the bike trails at Lake Hodges while Glaser and his wife, Jenna Klein, maneuver a switchback at Black's Beach. The photographer's world in San Diego proves limitless.
Jussi Oksanen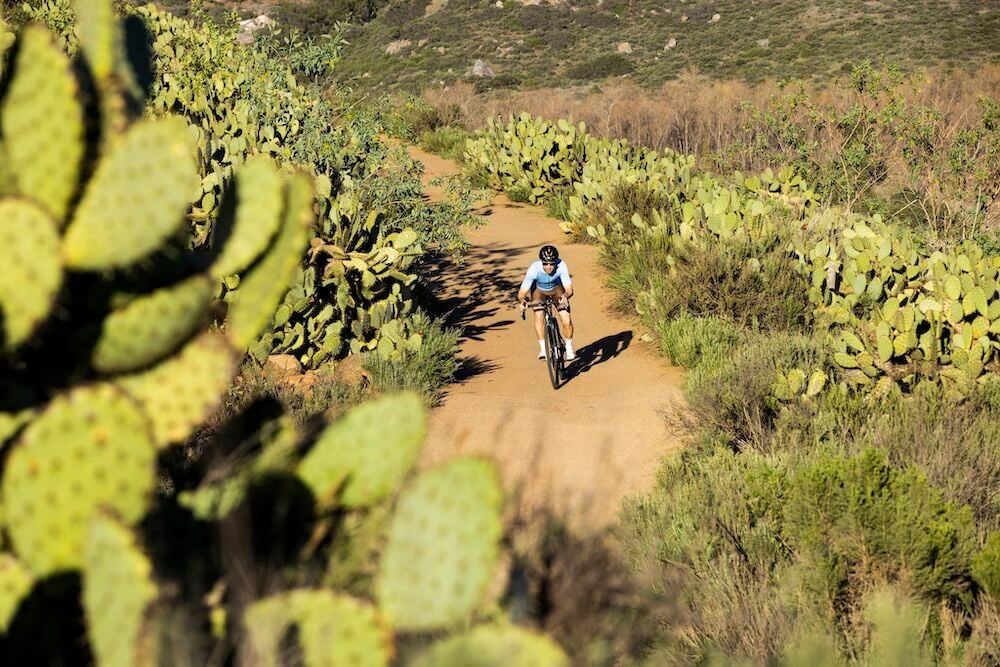 Todd Glaser
Jussi Oksanen never runs out of locations. Ever. The retired Finnish snowboarder-turned-cyclist brings his off-piste adventure to his photography career, exploring San Diego's untamed corners to shoot lifestyle campaigns for Specialized bikes, Volkswagen, Kashi, and Fat Tire. With a sixth sense for light and topography, he scouts locations by bike, breezing through Borrego, Mount Laguna, Mount Israel, and his nirvana, Lake Hodges.
"If someone would have told me I'd be wearing more spandex than normal clothes, I'd say no f—ing way," laughs Oksanen.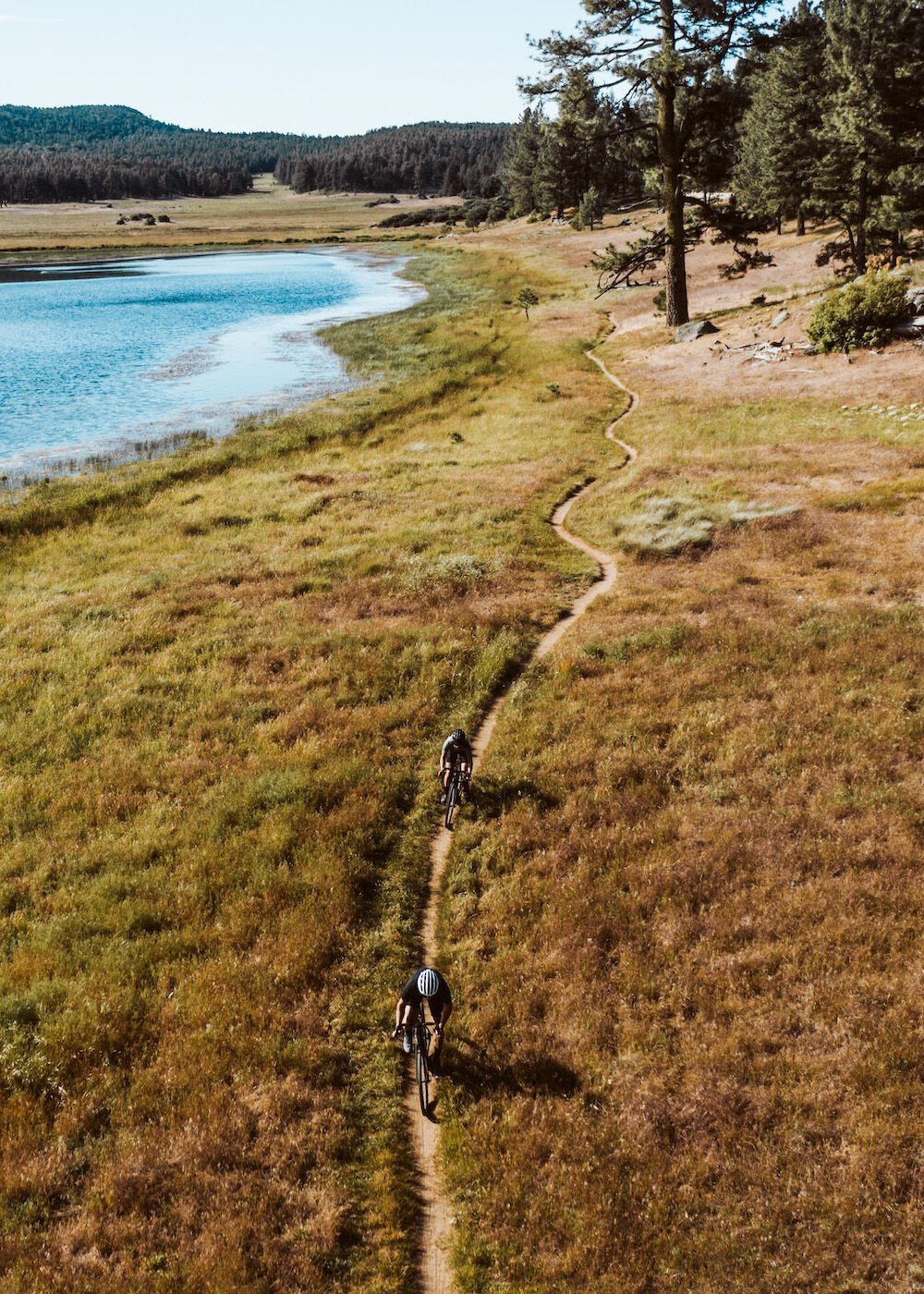 Jussi Oksanen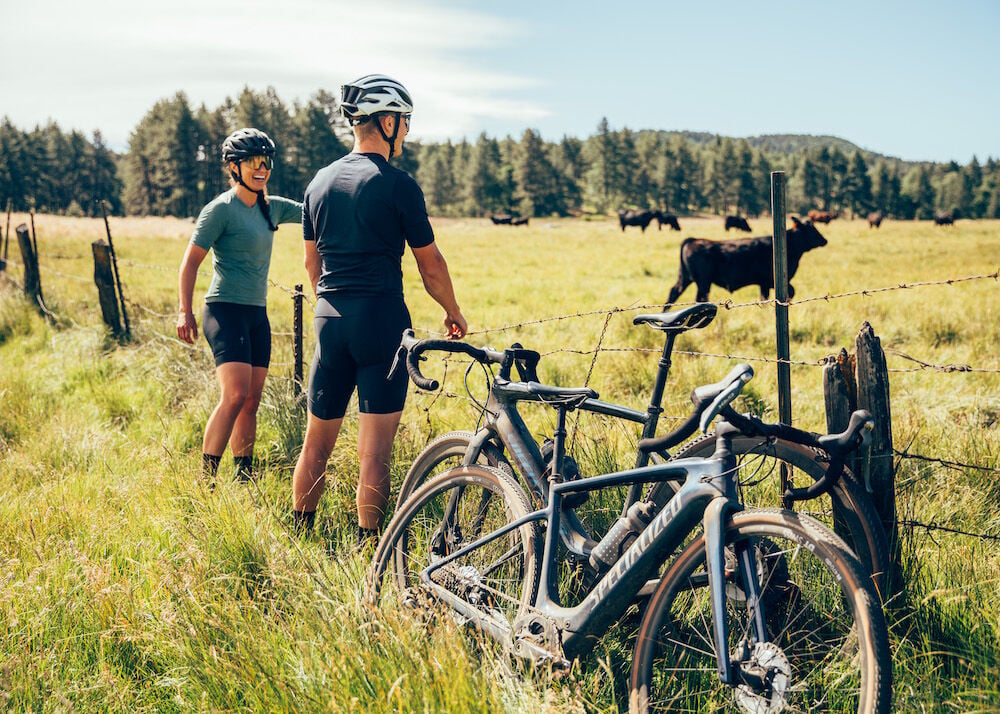 Jussi Oksanen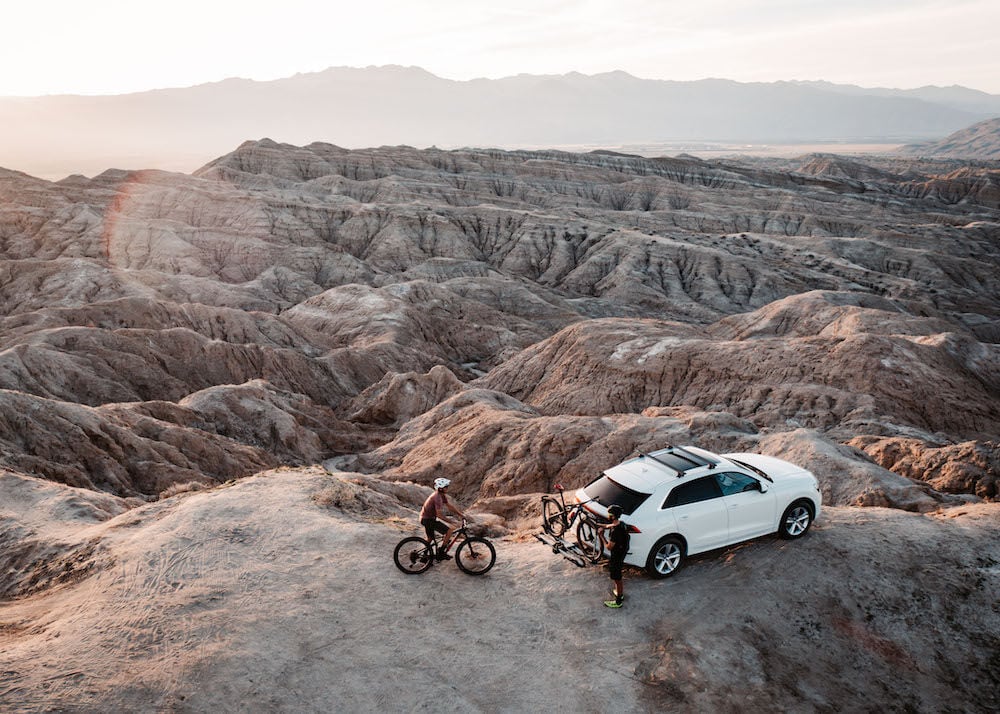 Jussi Oksanen
After an 18-year snowboarding career that spanned the Olympics, X Games, and US Open, Oksanen cofounded Mizu, which makes insulated water bottles, back in 2008. Here in San Diego, he tapped into a long-standing love of photography to tell brand stories with a stirring sense of adventure and place.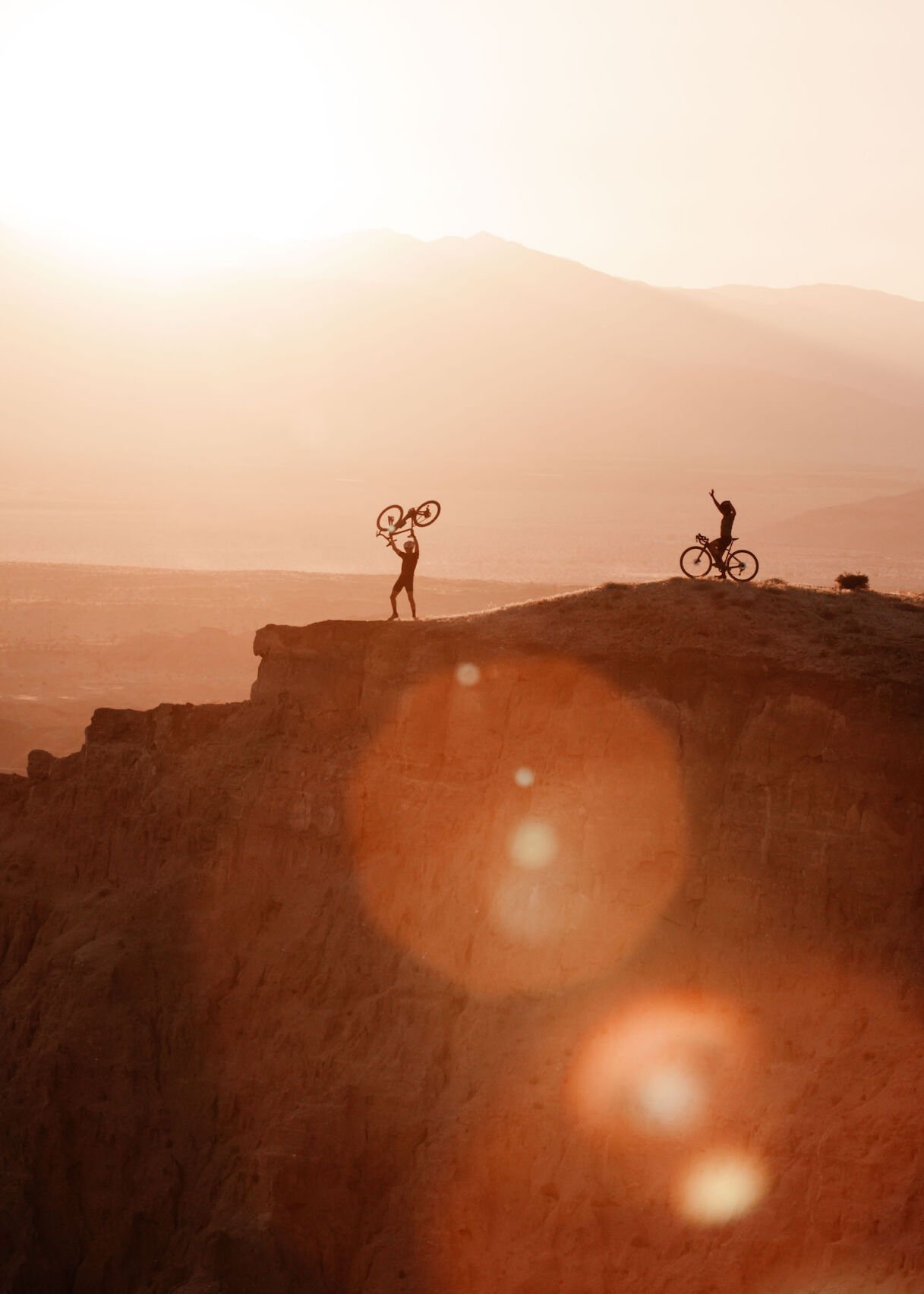 "There are areas here like Mount Laguna and Mount Cuyamaca where you feel like you are in the Sierra Mountains," he says.
Iman Wilkerson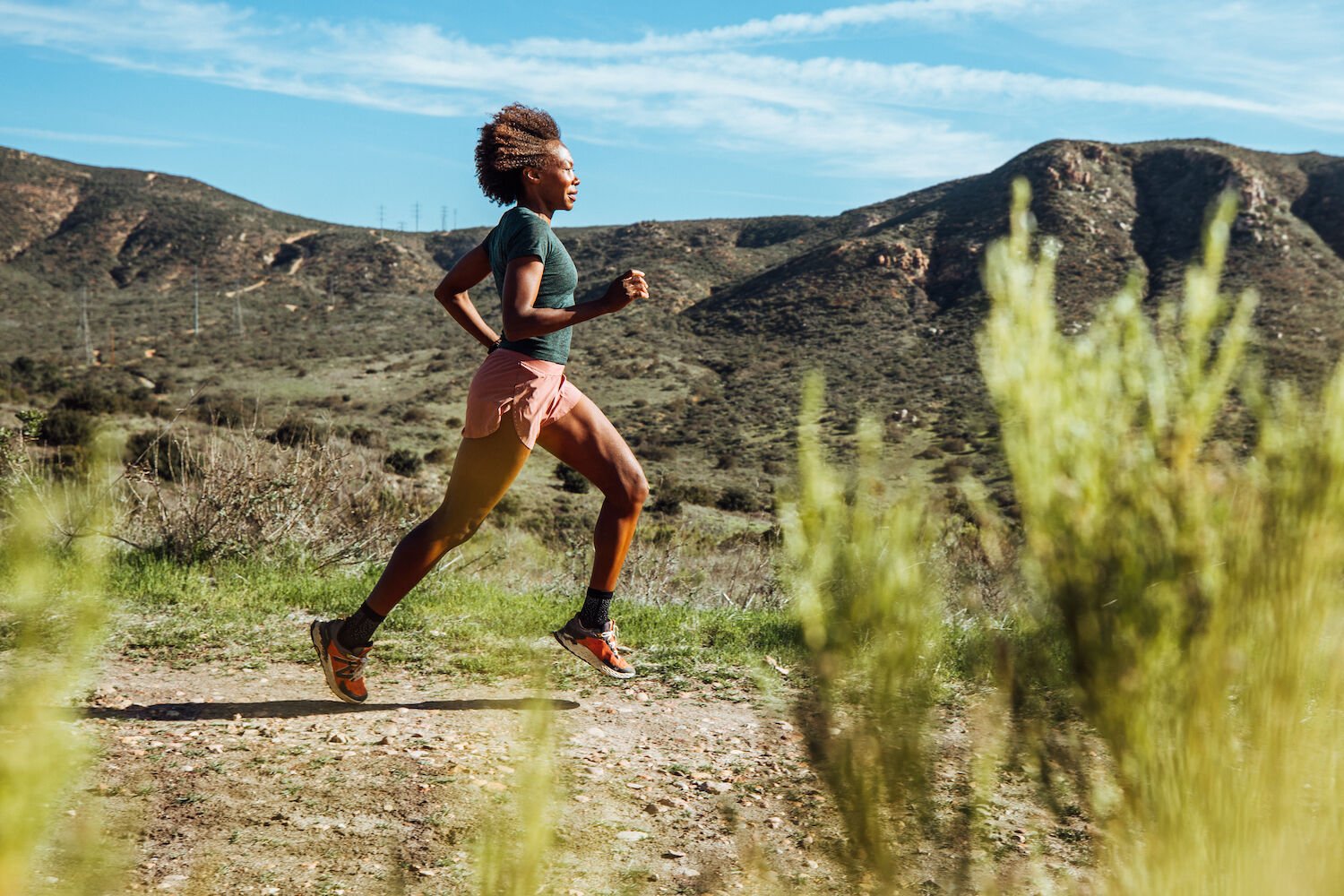 Jussi Oksanen
For Iman Wilkerson, every run starts on instinct and ends with Coltrane. As the early morning fog lifts, the marathon runner and Lululemon ambassador winds down at Mission Trails or Mount Laguna's Noble Canyon Trail. Each time, "In a Sentimental Mood" soundtracks her transition from runner to community creator at The Run Down, the app she cofounded in 2019.
The Run Down builds a tight-knit band of runners across six major US cities (San Diego and LA were first) by linking them with nearby running groups, races, and resources. There are amateurs prepping for their first 5K and seasoned pros gearing up for their next marathon (Wilkerson has completed Boston and NYC twice). From her post in University Heights, Wilkerson is reshaping a sport of solitude into an amoeba of runners across all ages, genders, body types, and experience levels.
"The more we're connected, the more collaboration—you see people running together that you never thought you'd see," she says. "It's really cool to be able to have that kind of synergy."
And it all starts on a path—gravel, dirt, concrete, whatever's in front of her—where she says moving one's feet quickly turns into liberation in motion.
Shelby Stanger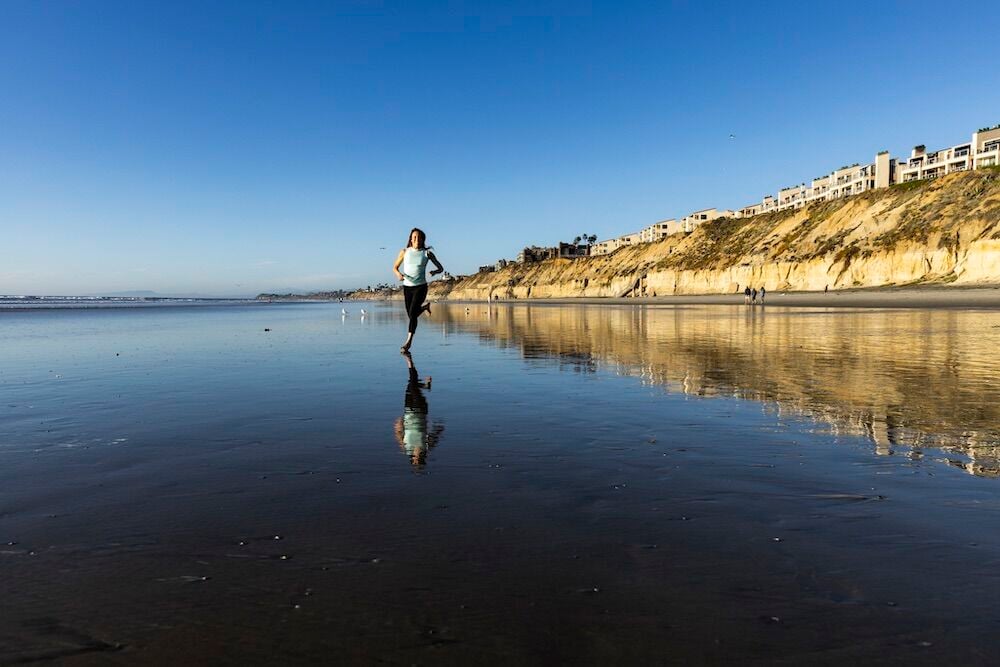 Todd Glaser
Consider her the audio equivalent of a starter gun. When host Shelby Stanger takes to the mic on her Wild Ideas Worth Living podcast, listeners can't help but foist themselves from their couches and step outside. We're not talking triathlon training. Or even a hike up Iron Mountain.
The Solana Beach–based journalist advocates that the smallest dose of adventure goes a long way. Her casual interview style—combined with her vulnerability in sharing her own struggles, triumphs, and even vitiligo—lends the show a convincingly fresh voice of courage. "I'm a pretty open book," says Stanger, "which helps most guests cut through small talk to the stuff that matters most."
Since 2016, Wild Ideas has evolved into a safe place where she's interviewed accidental heroes alongside heavyweights like Wim "The Iceman" Hof, Wild's Cheryl Strayed, and Free Solo rock climber Alex Honnold. It's no wonder REI has her booked ad infinitum: This season, listen up for Erin Parisi, the first trans woman to attempt the Seven Summits; Eddie Taylor, part of the first all-Black team to attempt Everest later this year; and Rick Stanton, one of the cave divers who helped rescue the Thai soccer team in 2018. When she's not recording, you might catch her moonlighting with her friends from Surf Diva, where she's taught surfing since she was 16, consulting with brands to create their own podcasts, or barefoot beach running from Cardiff to La Jolla.
Lesford Duncan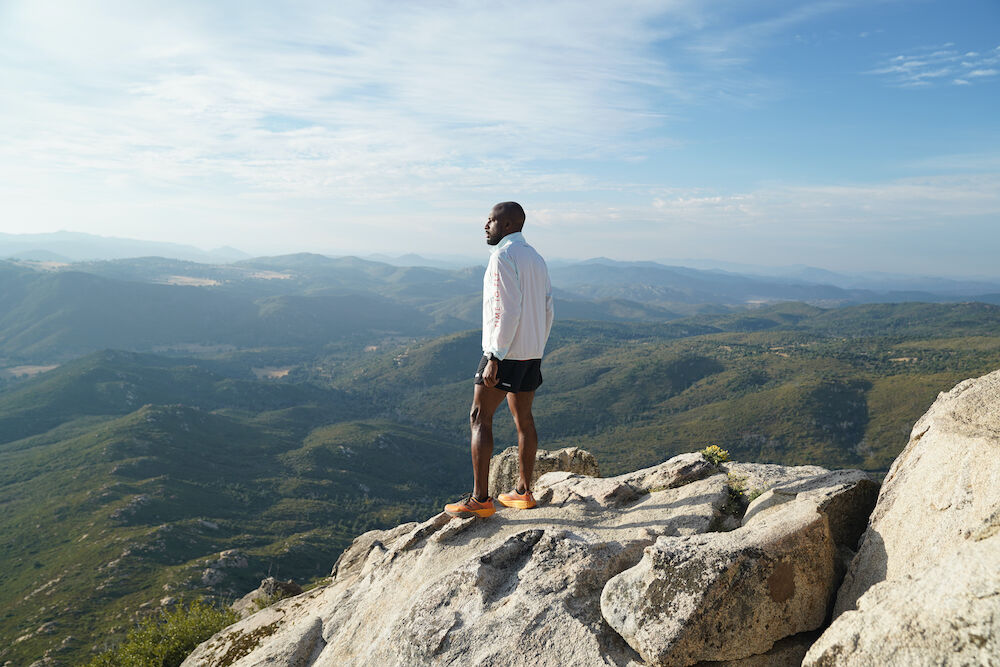 Eh Ler Tha
He took Mount Whitney first. Then Mount Everest Base Camp, Kilimanjaro, the Tour du Mont Blanc. Lesford Duncan has seen the world from its most impressive peaks. This spring his eyes are set on the San Diego 100, a single-track mountain course spanning the Pacific Crest, Noble Canyon, and Lake Cuyamaca trails, with 26,000 feet of total elevation change and an average run time of 32 hours.
It'll be the first 100-miler for Duncan, a 34-year-old ultramarathon runner and associate executive director of Outdoor Outreach, a nonprofit that connects San Diego youth to the transformative powers of the outdoors. For him, it's a run-work balance. He averages 50–70 miles a week around central San Diego with groups like Black Men Run SD, or goes solo on his most-loved trails, like the Stonewall Peak loop in Cuyamaca Rancho State Park.
"I want to make the outdoors more inclusive," he says. "A part of that is expanding the outdoors beyond competitive feats—to be in this space just to enjoy it."
It's not a time game for Duncan so much as an act of personal resilience. He starts with his mantra—"It's going to be a long day"—and slowly, steadily embraces that until he finds himself at the finish line. "Running long distance is both mental work and complete joy," he says. "It's knowing you can put your body through this and somehow feel more alive than you ever have before."
Todd Glaser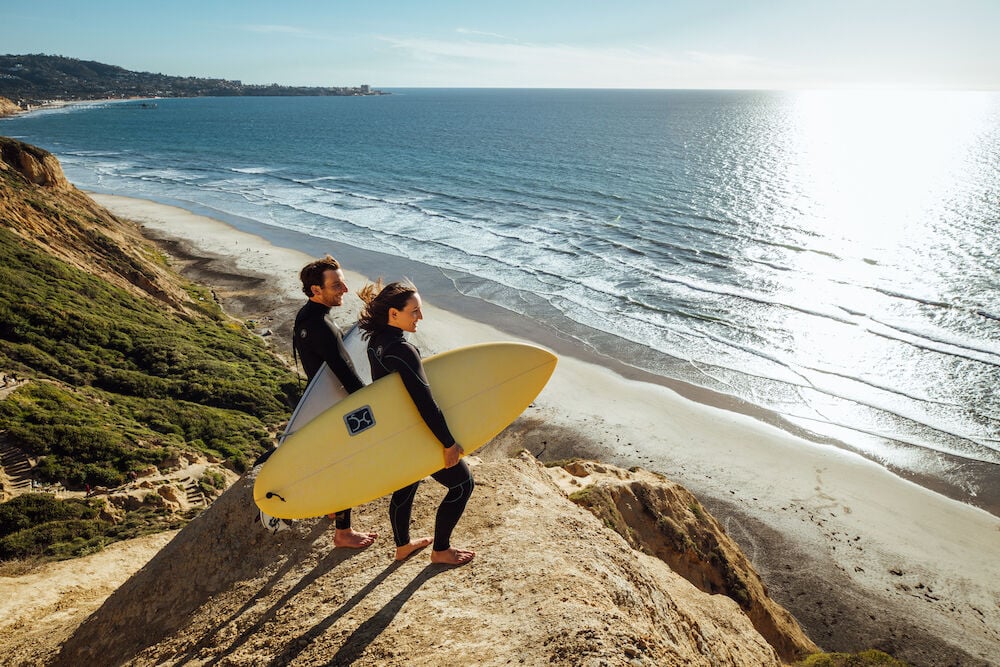 Jussi Oksanen
"Kelly makes the waves look good," says Todd Glaser. It's an understatement, from the humblest photographer on the planet. It takes his wife and fellow adventurer, Jenna Klein, to brag on his behalf. For 15 years, the San Diego–born surfer and waterman has served as Kelly Slater's personal shooter. "I'm super fortunate to see some of the best waves in the world on the best days," he says.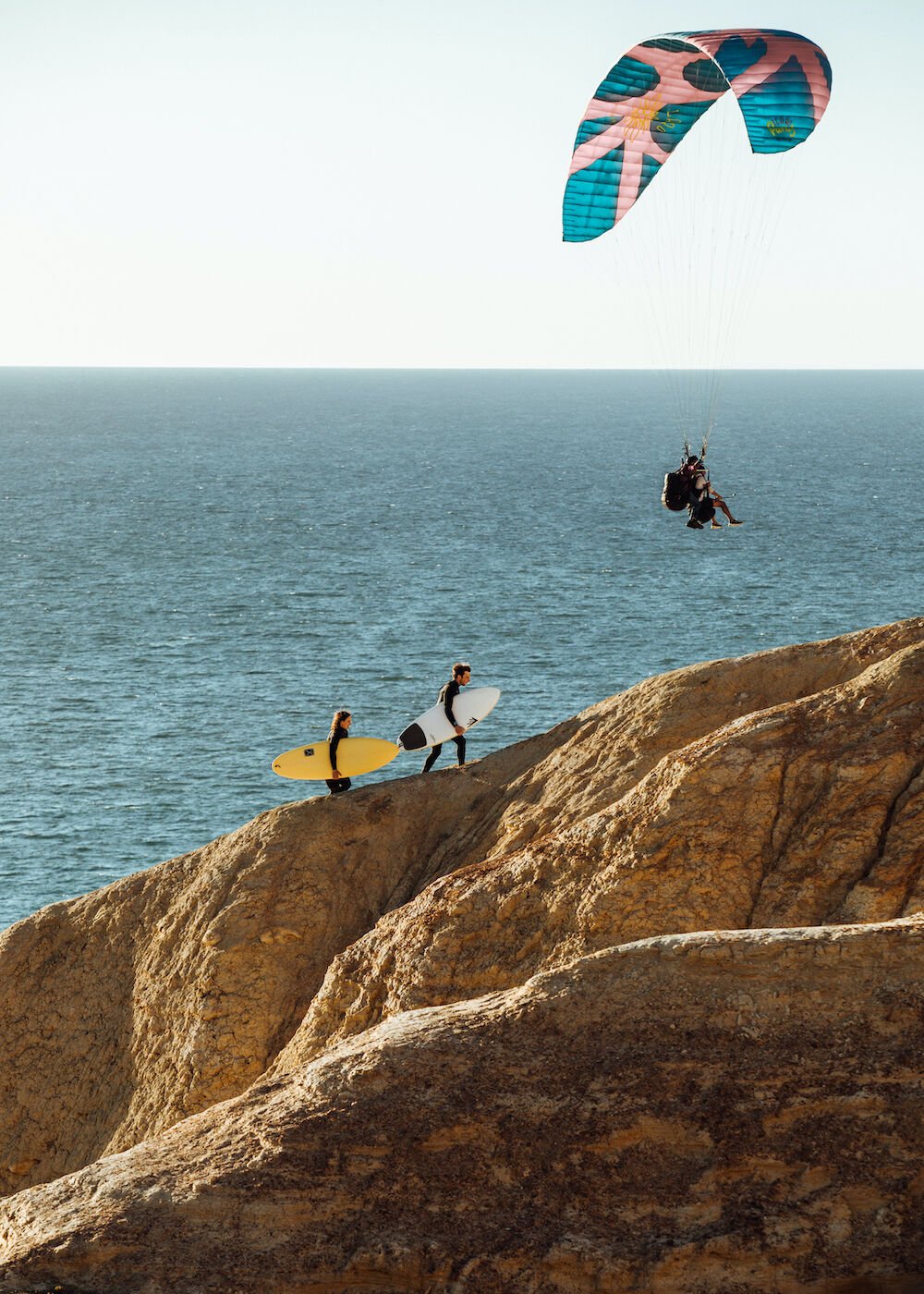 Jussi Oksanen
Guided by swells, Glaser's itinerary is intense. In the last few weeks alone, he's traveled to Tahiti and twice to Hawai'i, including the Pipe Masters, where Slater won the title (at age 50, cementing his superhuman status). But his home turf in North County is where he adventures with his most trusted partner, Klein, a competitive cyclist. There's camping in Anza-Borrego Desert State Park, pilgrimages to Iron Mountain with headlamps, and wild bike trips through Catalina's backcountry. "I try my absolute hardest to pass her," he says with a smirk.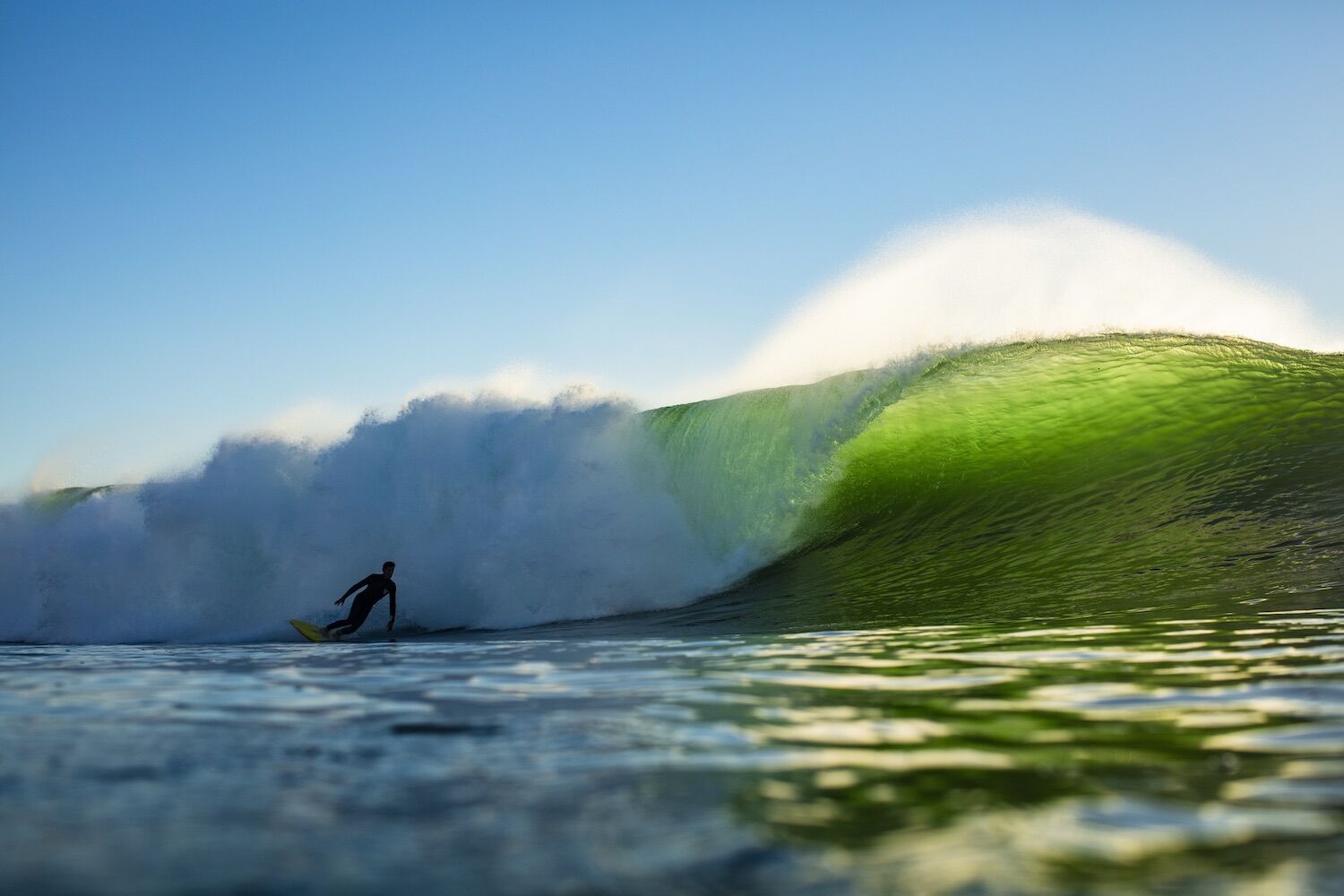 Glaser's work has appeared in the New York Times, Outside, and at the Smithsonian; he's got a book under his belt and a second planned for the Slater oeuvre.
"I want to make images that define that feeling of surfing," he says. "Their journeys reflect our journeys."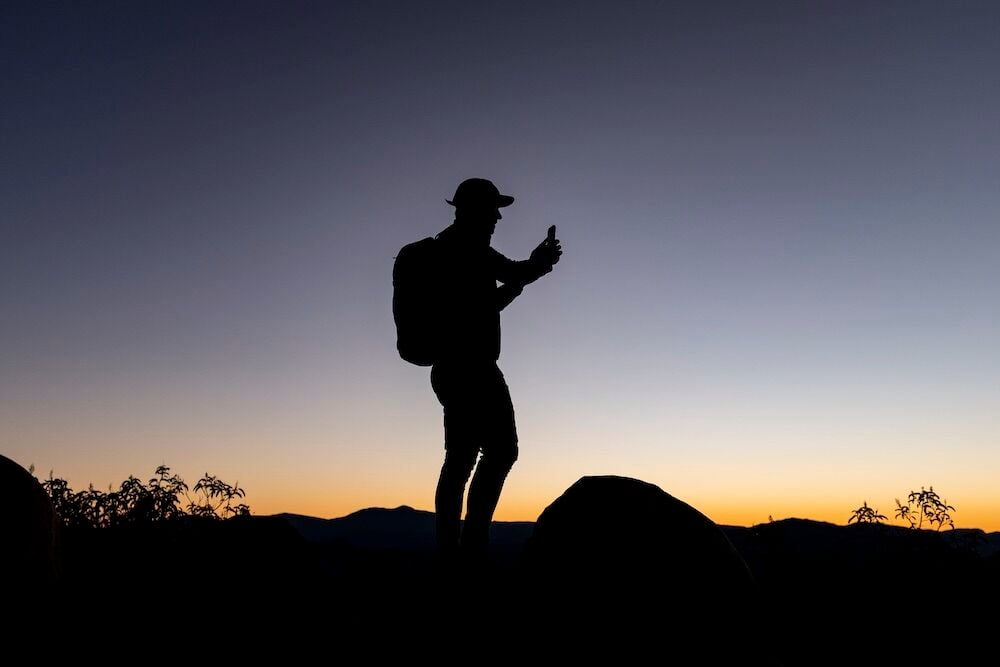 Todd Glaser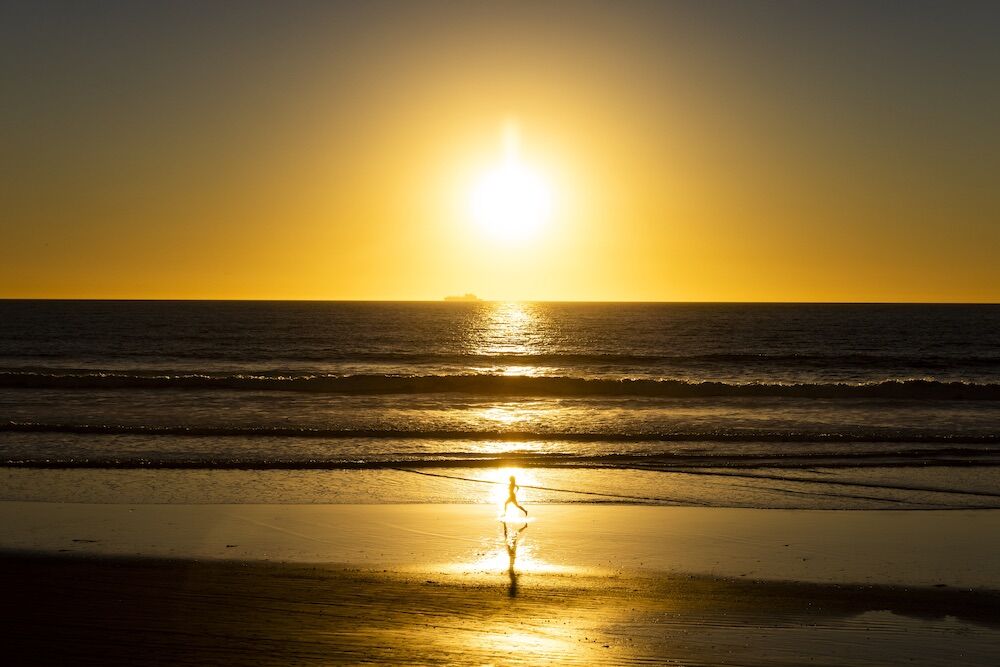 Todd Glaser