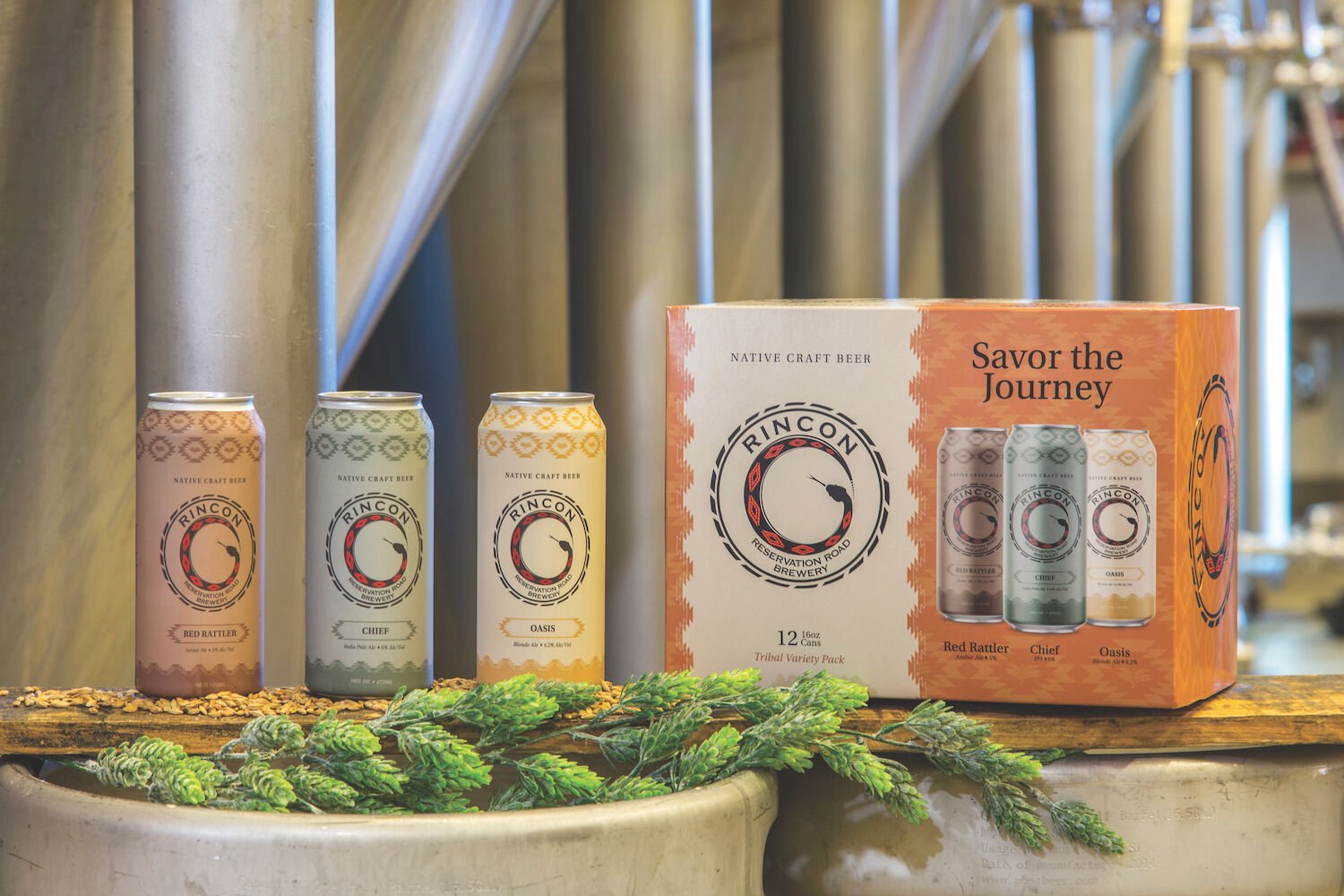 San Diego's newest tasting room is Rincon Reservation Road Brewery's first expansion, just steps away from the sand in Ocean Beach. The coastal location wasn't accidental, says Ruth-Ann Rodriguez Thorn, board chair for the Rincon Economic Development Corporation:
"We felt Ocean Beach was appropriate because it is where we, as Indigenous people, would travel from the coast to the mountains."
The fact that they're expanding while the pandemic is ongoing is one sign of how well Rincon Reservation Road Brewery ("3R Brewery" for short) has thrived since its inception as Southern California's first Native American–owned brewery on tribal land. When asked how she would describe the past year, Thorn says it's been "exciting, challenging, and innovative." Requirements like social distancing forced the brewery to add an outdoor beer garden to their Valley Center flagship last summer, and it's now a permanent feature. Thorn goes on to say that new accounts carrying their beer, such as Costco, Sprouts, and Whole Foods, have allowed the brewery's reach to expand beyond tribal land and their initial consumer base of mostly locals and tourists visiting Southern California casinos.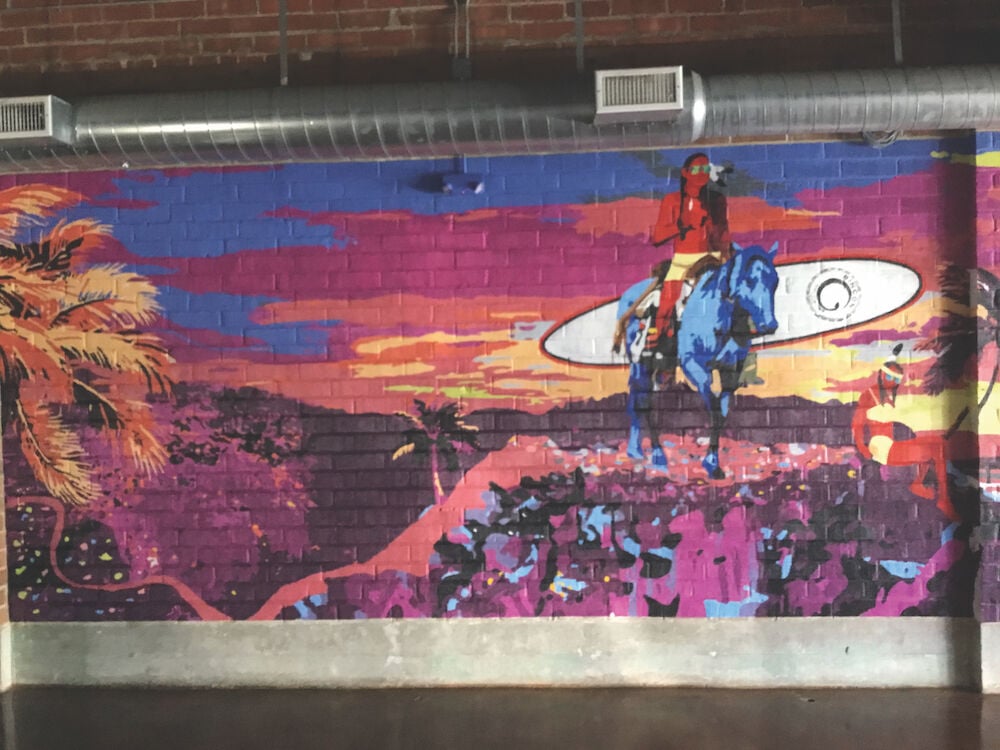 Part of these positive shifts can be attributed to Matt Dale, who joined the 3R team as the new head brewer in summer 2020 after the previous brewer, Shawn Steele, departed to take over operations at Thorn Brewing Company. 3R Brewery's Thorn says that Dale has been a great asset to the company, and that their goal of implementing an apprenticeship program to train tribal members as brewers remains a priority for the Rincon Band of Luiseño Indians: "It's a long-term goal, because brewing beer is an art and takes years to master."
November is Native American Heritage Month—the same month 3R's Ocean Beach location is slated to open. Thorn says guests can expect Indigenous food to pair with Indigenous beer, much of which is brewed with locally sourced plants and other ingredients. Even the tasting room art reflects 3R's investment in supporting Native American culture: they will unveil a mural by Joe Hopkins, a citizen of the Muscogee Nation, during the grand opening.
"Traveling from inland to the shores not only to admire the beauty but to take in the Indigenous culture from a visual perspective that honors them, this mural is a celebration of who they are, where they come from and who they are today," Hopkins said in a recent press release. Thorn also notes they're on the lookout for additional staff for the 3,000-square-foot Ocean Beach tasting room, as well as for their original brewery next to Harrah's Resort SoCal. (Tribal membership is not a requirement for employment.)
Now with increased distribution and a new tasting room, 3R Brewery isn't likely to rest on their laurels. "As the First People, we would love to take more territory," Thorn laughs. "We will start with this offsite brewery and see where it leads."
---
4836 Newport Avenue, Ocean Beach