Work-from-home life got you dreaming about a new pad? We've rounded up the best upcoming developments and neighborhoods to keep an eye on across San Diego County, including the places where first-time homebuyers should start their search. Plus, local real estate experts weigh in on this unparalleled market, how you can prepare to sell, and how to enjoy the perks before you do.
Note: Market data and statistics provided by the San Diego Association of Realtors (SDAR) unless otherwise specified. Additional data from Redfin, Trulia, Zillow, and NewHomeSource.
Bressi Ranch (Carlsbad) – 92009
What's Here: Situated between the Carlsbad coastline and San Marcos hills is the up-and-coming neighborhood of Bressi Ranch. With immaculately maintained parks, top Carlsbad schools, and plenty of shopping and entertainment, residents have access to lots of amenities within a short walk or drive. Here, community comes first, with strong neighborhood engagement. Local HOA groups are active and plan an impressive roster of events, regularly hosting get-togethers. The coordinated Halloween and Christmas decorations are theatrical productions that have made the neighborhood a destination for trick-or-treating and viewing holiday lights.
Why Now: If you want to enjoy the luxuries of living near the beach without having to deal with coastal crowds and tourists, you'll appreciate the feel of this picturesque community.Bressi Ranch remains highly sought after, with local businesses setting up shop and builders developing more housing to match the rising demand. Plus, nearby Cal State San Marcos has been identified as one of the fastest-growing campuses in California.
What You Can Get: Bressi Ranch homes put luxury first, with traditional architecture and modern interiors that create an idyllic blank canvas for your personal touch. They range from two-bedroom townhomes and condos in the high $500,000s to single-family homes with four or five bedrooms just over $1 million, with prices rising nearly eight percent in the last year due to the competitive housing market. Homebuyers interested in something brand-new can look to Shea Homes, which has developed a number of residential and commercial centers under their UPtown Bressi project. Kensington at the Square will have two- and three-bedroom units with a common area swimming pool, bocce ball court, lounge space, and more, all adjacent to a bustling shopping center. Want to go with a resale? Since the oldest homes in this inland Carlsbad neighborhood were built in the 2000s, you won't have to worry about slinging extra cash for any fixer-uppers. If move-in-ready is what you're after, you'll find it here.
On the Horizon: Carlsbad is known for its innovation in the life sciences industry and its rewarding proximity to the 78 corridor, where enterprising brands such as Viasat, Thermo Fisher Scientific, and TaylorMade Golf call home. As we make our way out of the pandemic, Carlsbad—and Bressi Ranch specifically—will become an increasingly popular spot for affordable office space for startups. Considering the growing number of recent college graduates and forward-thinking minds in the region, entrepreneurs may flock to the area to work on their next creation.
Poway – 92064
What's Here: Tucked in northeast San Diego County is the pleasant "city in the country." Poway offers residents the perks of city life, with plenty of retailers, restaurants, and office spaces nearby, while still maintaining that country charm. Residents also enjoy nationally recognized and award-winning schools, lots of community events, and plenty of outdoor activities—including the well-traveled hike up Mount Woodson to get to the iconic Potato Chip Rock.
Why Now: If you want to guarantee your children a top public education while finding easy ways to engage them in their community, you'll want to look into Poway—Poway Unified was recognized as an "exemplary district" by the California Distinguished Schools program in 2019. This year, the city has also committed to its largest capital improvement project ever: It will make vast improvements to its water treatment plan by building a new flow control facility, pump station, pipelines, and more.
What You Can Get: Aside from affordable rentals, aspiring Powegians can score a fixer-upper in the $500,000s on the south side of the city. Drive a little farther inland and you'll find more land and larger properties at price points that can top $3 million. The latest figures show the median sale price for a single-family home is $850,000, which is more than 10 percent higher than in 2019, due to growing interest in the neighborhood. Sales have stayed steady even through the pandemic, totaling more than 550 in 2020.
On the Horizon: Poway residents will soon enjoy plenty of improvements on the city's main thoroughfare, Poway Road. Plus, a brand-new community center is set to open in May. Named after a former mayor, the Mickey Cafagna Community Center will be a multigenerational facility to serve residents. An upcoming planned community, The Farm in Poway, will host 160 homes across 117 acres, offering recreation and agriculture in the former StoneRidge Country Club area. Other new developments include Poway Commons, which will have 97 market-rate, multi-family residential units and 44 affordable senior housing units, plus some retail; and The Outpost, a mixed-use project, which broke ground last year and will include 53 apartments and 42,000 square feet of new retail when it opens.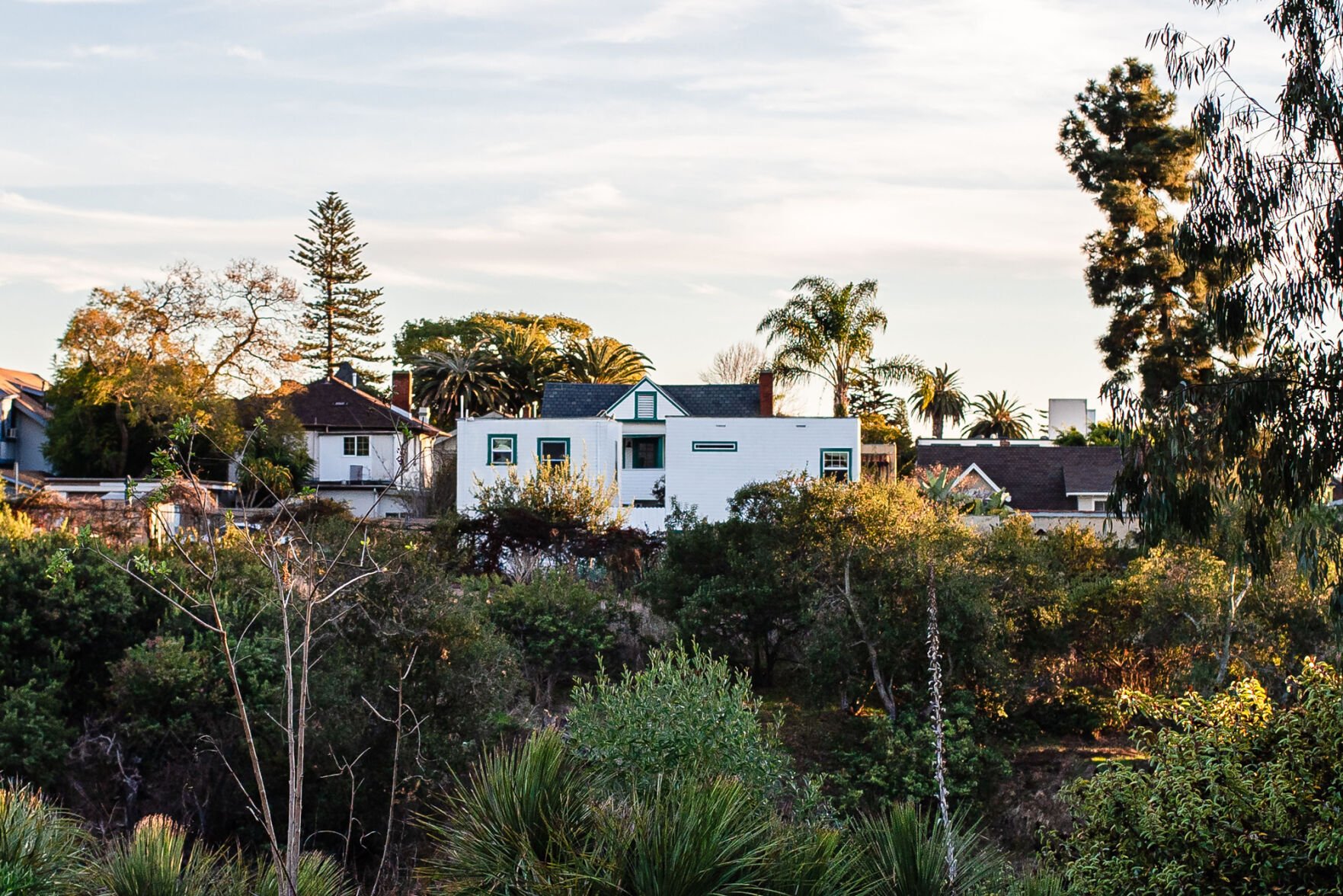 Ariana Drehsler
Golden Hill – 92102
What's Here: This hillside neighborhood south of Balboa Park evokes a quiet coolness thanks to its historic roots and contemporary renaissance. Golden Hill is best known for its stunning architecture, featuring Victorian, Craftsman, and Colonial Revival–style homes spread throughout the neighborhood. On 25th Street, residents can start their mornings with a cuppa from Dark Horse Coffee Roasters, stop into the salon, or enjoy the fresh air at Golden Hill Park, then return to 25th for longtime favorites like Pizzeria Luigi for dinner. Diversity is embraced here; the Greater Golden Hill Community Development Corporation opposes gentrification and goes to great lengths to boost community engagement through projects like their Golden Hill Community Garden and community farmers' market. Plus, with such a short drive from downtown or Balboa Park, Golden Hill residents have the best of San Diego right outside their door.
Why Now: Golden Hill remains one of the few neighborhoods that has avoided the overcrowding you see in other popular spots like North Park or Hillcrest, while continuing to offer the same neighborhood feel. The number of listings (250) remained the same from 2019 to 2020, and pending sales increased by 27 percent. Listings spend a little more time on the market here, averaging around 20 days before they sell, but with the overall demand so high, realtors suggest acting fast when you put in an offer.
What You Can Get: The neighborhood provides plenty of housing options at varying price points—you'll find condos and townhomes on the lower side, charming single-family homes in need of a little TLC at San Diego's average home price, and larger historic homes priced at $800,000 and above. But the median sales price lands below the county average at $594,500, which is a 13.3 percent increase from 2019's $524,500.
On the Horizon: After 25th Street's impressive comeback, Golden Hill has caught the attention of many local restaurateurs. Coming this year is Kingfisher Cocktail Bar & Eatery, a new concept from the owners of Mira Mesa's Crab Hut. It'll feature a menu of Vietnamese dishes with a California twist, and the team is hosting pop-up events serving the menu prior to their official opening.
Point Loma – 92106
What's Here: This old-school coastal community remains a highly sought-after piece of real estate for its walkability, burgeoning eats and, of course, prime ocean views. Most days you'll find its mix of young and retired residents exploring the many offerings at Liberty Station, checking out the iconic landmarks like Cabrillo National Monument, or enjoying a weekend bike ride along the bay. Parents looking for a good place to raise their kids will find plenty of promising school options from elementary all the way to undergrad, including High Tech High and Point Loma Nazarene University. Rooted in the laid-back Southern California lifestyle and modernized with a growing arts scene at Liberty Station, Point Loma offers its residents a little bit of everything.
Why Now: San Diego Association of Realtors president Carla Farley says Point Loma remained a popular choice for homebuyers even in 2020. "Though the price point is significantly higher, Point Loma has surprisingly still seen a lot of transactions within the past year," she says. The 92106 zip code is one of very few neighborhoods that didn't see a decrease in listings or pending and closing sales last year when compared to 2019. Point Loma saw a 17.8 percent increase in closed sales and nearly the exact same number of new listings (375) in 2020 as it did in 2019.
What You Can Get: Ocean views call for bigger bucks. The median sales price for Point Loma is fairly constant, averaging a steep $1.3 million for a single-family home with two or three bedrooms. For those who don't need as much space, townhouses and condos are a more affordable option, averaging around $725,000 with around 1,000–1,500 square feet.
On the Horizon: Measure E passed last November with 56 percent of the vote, lifting the 30-foot height limit on buildings in nearby Midway District. But don't expect to see massive high-rises taking over. Supporters of the measure argued that it would revitalize the area, creating local jobs and a more exciting neighborhood for locals to flock to with potential for green spaces, multi-use communities, and other facilities. Plus, with the San Diego City Council recently loosening its guidelines for housing under flight paths, there may be new developments coming soon for average-income housing in parts of Point Loma.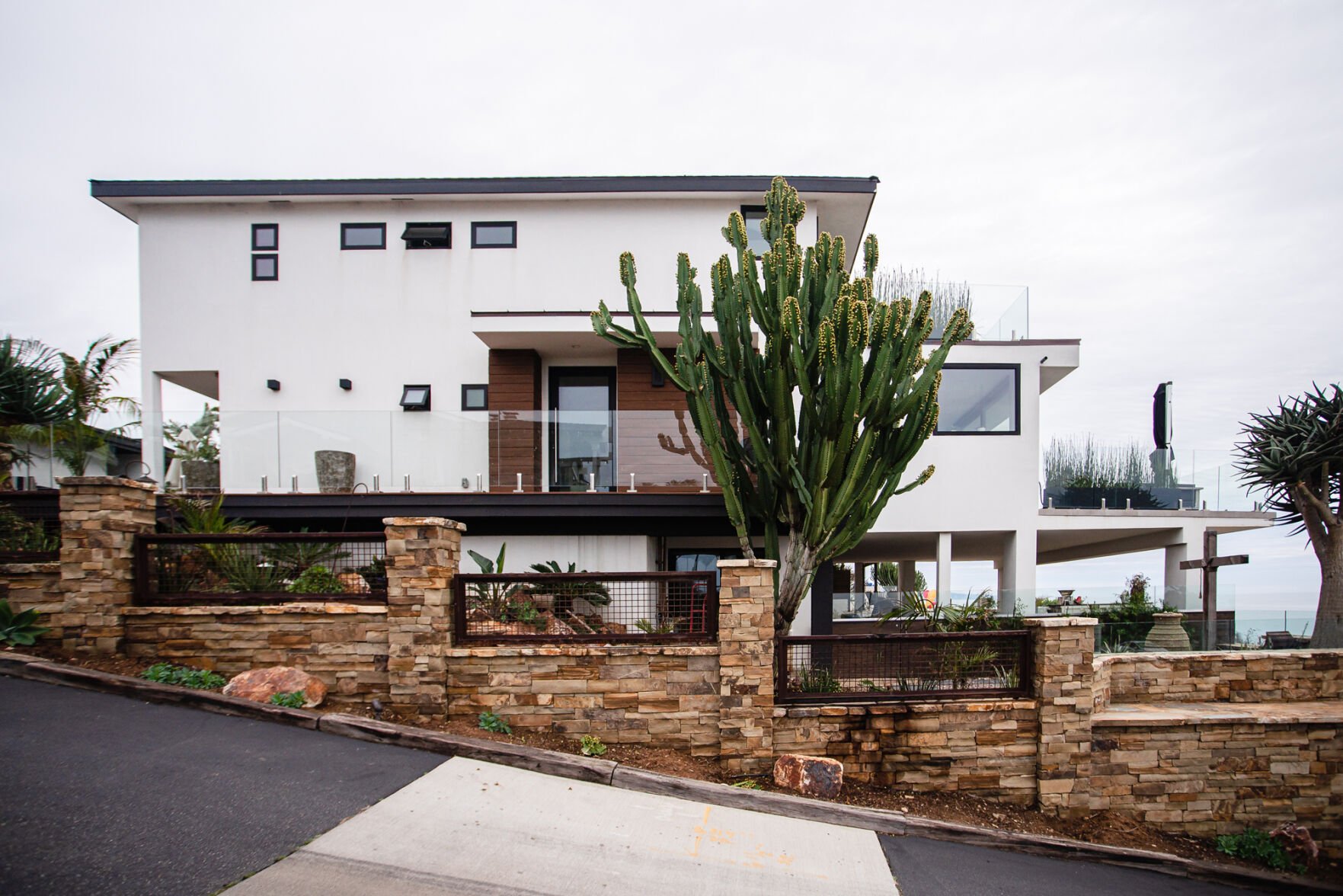 Ariana Drehsler
Encinitas – 92024
What's Here: Encinitas runs along the historic Highway 101 and is home to arguably some of North County's best beaches, from Leucadia in the north to Cardiff-by-the-Sea in the south. Downtown Encinitas ties all of its neighborhoods together in a small-business hub lined with coffee shops, retail spaces, bars, and restaurants—all within a short walk. On the weekend, you'll find cyclists cruising along the seemingly endless bike path, surfers at Swami's Beach, and families strolling into town for a morning coffee. Just a few miles to the east, residents enjoy more of a country vibe in the natural beauty of Olivenhain, where equestrian trails replace sidewalks.
Why Now: Encinitas boasts a strong real estate game: According to HomeDex, its median sale prices were 55 percent higher than other North County communities in November 2019, and median sale prices for single-family homes went up more than 13 percent from December 2019 to December 2020. Numbers aside, Encinitas provides a community for residents to embrace quality time outside and practice a green lifestyle. The city is working to advance their sustainability goals through an updated Climate Action Plan, which will create new green spaces (a 3.1-acre park is expected to open in Leucadia this year), expand bike lanes, and widen sidewalks.
What You Can Get: In 2020, single-family homes sold at a median price over $1.5 million, while townhomes and condos sold at just below $700,000. Homes in this coastal area range from newer properties with a large square footage to older gems with a smaller footprint and a strong foundation to build upon. Townhomes and condos offer families a more affordable option for calling Encinitas home, while still providing ample space and access to the city's most popular hangouts.
On the Horizon: An "agrihood" known as Fox Point Farms is in the works just east of Leucadia. The proposed 250-unit residential community will feature agricultural amenities like an organic farm, a farm-to-table restaurant, and an event space, according to developer Nolen Communities. One Oak by Shea Homes is selling multimillion-dollar properties that have hilltop views of Olivenhain and neighbor backyard hiking trails like Copper Creek Falls.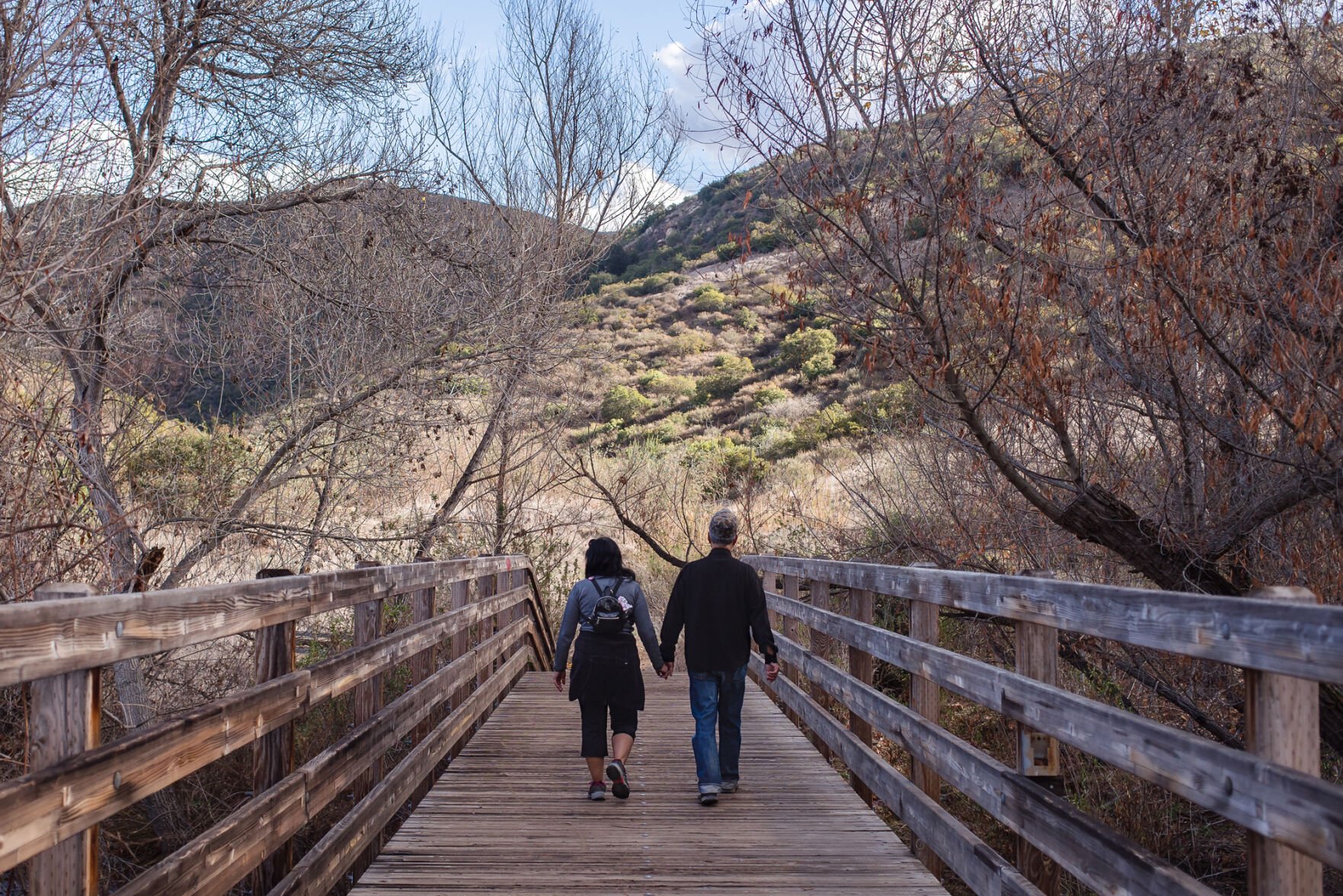 Ariana Drehsler
Spring Valley – 91977
What's Here: Bounded by the 125, 94, and 54 freeways, this East County suburb has a rural vibe, but its quick accessibility to downtown and neighbor La Mesa ensure that it doesn't feel remote. Several mom-and-pop restaurants and shops dot the neighborhood, such as Grecian Cafe, Ranas Mexico City Cuisine, Sahara Taste of the Middle East, Cali Comfort BBQ, and Valley Farm Market. There are five community parks, and less-crowded nature trails to explore at Dictionary Hill Open Space Preserve and along Sweetwater Reservoir.
Why Now: This town is a good entry point for first-time home-buyers and young families with kids. In December 2020, the median home price was $587,000, which is below the median for San Diego during the same month. Home prices here jumped 13 percent between 2019 and 2020, less than the county rate of 15 percent.
What You Can Get: A wide variety of properties are for sale in this zip code. Homes range from a two-story, two-bedroom townhouse priced at $385,000 to a new four-bedroom home in the private Stone Point community going for $600,000. Farther north near Mount Helix is a sprawling estate with views selling for $1.5 million, and even small apartment complexes that can be bought as investment properties for less than $1 million. Since there's more open space in this part of San Diego, it's even possible to buy an empty acre of land for less than $200,000, which you can build a home on.
On the Horizon: The county recently bought 10 acres of open space near Calavo Drive and Jamacha Boulevard, and plans to spend $7 million to turn the space into the town's sixth neighborhood park. Gosnell Builders International is planning Lakeview Homes at The Pointe, a gated community on 1,000 acres with one-, two-, and three-bedroom homes. Also coming soon are new four- and five-bedroom homes ranging in the mid-$600,000s in Sweetwater Place, a development by Mastercraft Communities.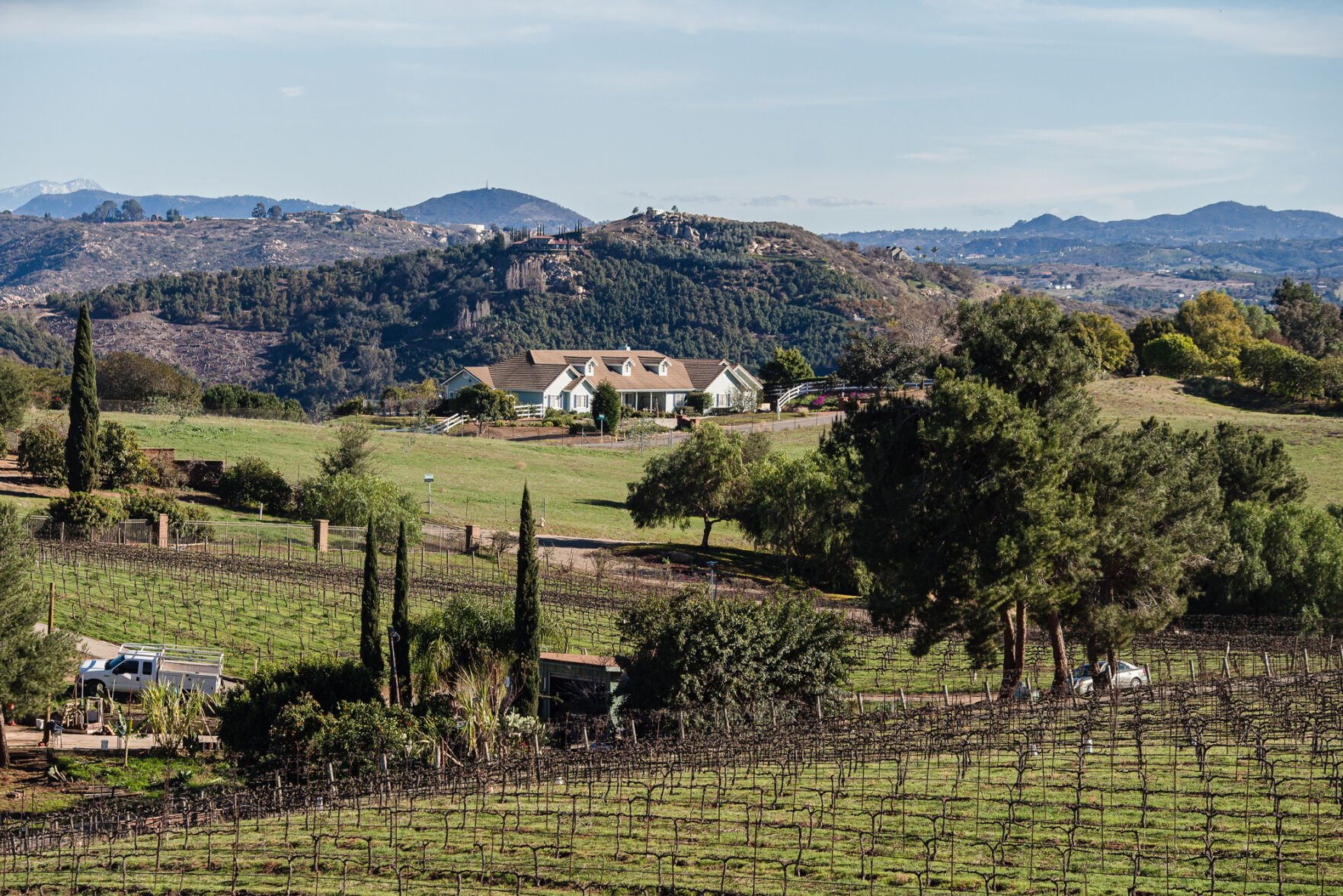 Ariana Drehsler
Fallbrook – 92028
What's Here: An increasing number of people itching for more space for less money are leaving California altogether, but you don't even have to cross the county line to get more bang for your buck. Carla Farley, president of SDAR, points out that Fallbrook is practically the same distance from central San Diego as Oceanside is. "San Diegans are already used to driving, and now that more people are working from home, people don't mind living in a more rural area if it means more space and better affordability." We know. Fallbrook?! But this friendly country community in northeast San Diego has become a top contender on the homebuying front, thanks to its small-town feel and diverse homebuying possibilities. You'll find Fallbrook's local coffee shops, restaurants, antique stores, and community essentials just off the Main Street thoroughfare. Drive a few minutes outside of town and you'll find farmland, ranches, and open space to build. Top that with access to the coast and neighboring city amenities all within a 30-minute drive, and this rural retreat doesn't seem like such a far-fetched idea after all.
Why Now: Over the past few years, Fallbrook has seen a steady and surprising rise in the housing market, and that's projected to continue as more people are working from home and looking for more space. Pending sales totaled 1,011 and 981 in 2019 and 2020, respectively. To put that in perspective, other popular neighborhoods in our guide, like Eastlake, saw 500–600 pending sales over the past two years. Much like every other neighborhood, Fallbrook saw an increase in the median sales price from $590,000 to just under $640,000, but that remains a little lower than San Diego's average and a solid choice for families with children.
What You Can Get: Space is key here. Due to its largely rural surroundings, Fallbrook is a refreshing respite to the crowded communities along the coast. At the lower end of the spectrum—in the $170,000s through the $300,000s—expect to find two- and three-bedroom homes and fixer-uppers with great potential. At the more average price point in the $500,000–$600,000 range, the amount of bedrooms and square footage increases, as well as the turnkey appeal. And of course, for those wanting to start from scratch, there's plenty of property to build your dream house from the ground up.
On the Horizon: According to a real estate report in the Village News, Fallbrook has seen residents moving out for greater financial security. With this increasing number of listings comes opportunities for city-exodus San Diegans to move in and embrace a slower pace without completely giving up the beach lifestyle.
La Mesa – 91942
What's Here: This city is full of character and offers refuge from urban life without being too far from downtown San Diego. Its charming main street, La Mesa Boulevard, is lined with antique stores, cafés, and longtime family-run shops; it also hosts a variety of community festivals throughout the year, such as a weekly car show during the summer months and an Oktoberfest that traditionally draws 200,000 people. It's linked up with San Diego State University, Mission Valley, downtown San Diego, and Little Italy via the green and orange trolley lines. There's ample access to nature at nearby Mission Trails Regional Park and at Lake Murray, which has a popular three-mile flat paved trail.
Why Now: La Mesa has always been considered a more affordable housing option, especially for first-time buyers, and that's still the case. Homes in the 91942 zip code, which encompasses most of the city north of University Avenue and some neighborhoods near Grossmont College, have a median price of $660,000, close to the county median.
What You Can Get: You can find a home here on a wide range of budgets, whether you're looking for a midcentury home with a large yard or an expansive newer home that overlooks open spaces and canyons. If you're not a beach person and prefer spending hot days by the pool, many homes in this part of the county have them. A three-bedroom, 1,735-square-foot home with a pool near Fletcher Hills is listed for $639,000, whereas a six-bedroom, 6,100-square-foot home near Mount Helix lists for $1.9 million.
On the Horizon: La Mesa Summit Estates, a gated community on Eastridge Drive with 30 new homes designed by The Phair Company for multigenerational living, broke ground in early 2020 and should be on the market soon with prices in the $900,000s.
Otay Ranch – 91915
What's Here: Before the '80s, there wasn't much in these parts besides cattle ranches and a vast nature preserve. It's hard to imagine, considering that this Chula Vista neighborhood is the largest residential development in local history—25,000 acres, according to a 2017 Union-Tribune report. Today, there's still a boom in groundbreaking this side of the 805. Young couples and families with children are attracted to the neighborhood for its affordability. Residents can find shopping centers sprinkled with both national and local businesses, like Novo Brazil Brewing, or escape out into nature on one of the many trails in Otay Open Space Preserve. While rush-hour traffic can make for a long commute, once you're home, you're treated to all of the essentials within a short drive.
Why Now: Otay Ranch's initial appeal remains true today—its median price point makes it a smart move for both families with kids and first-time homebuyers. In the 91915 zip code, sale prices increased over the past year by 6.7 percent, landing at $650,000. But that number remains right on target for San Diego's average price for a single-family home. With the demand so high, potential buyers will want to act fast when a house is listed—in December 2020, properties were on the market for an average of only 10 days.
What You Can Get: The vast variety of planned communities makes Otay Ranch a popular choice if you're looking for a home that's move-in ready. Across single-family homes, townhomes, and luxury apartments, you'll find more space for less money and comfortable interiors you won't have to fuss with. While homes average two to three bedrooms, developers are beginning to expand into multi-family home offerings with up to six and seven bedrooms.
On the Horizon: Otay Ranch was one of the top-selling communities in San Diego last year, according to the John Burns Real Estate annual Top 50 Master-Planned Community list. Despite the pandemic putting a halt on a few major projects that were supposed to break ground last year, the neighborhood will continue to see development interest. Last November, Baldwin & Sons and Moller Otay Lakes Investments received approval from the San Diego County Board of Supervisors to build a mixed-use community called Otay Ranch Resort Village. The village will be made up of energy-efficient homes, schools, fire and police stations, and walking trails.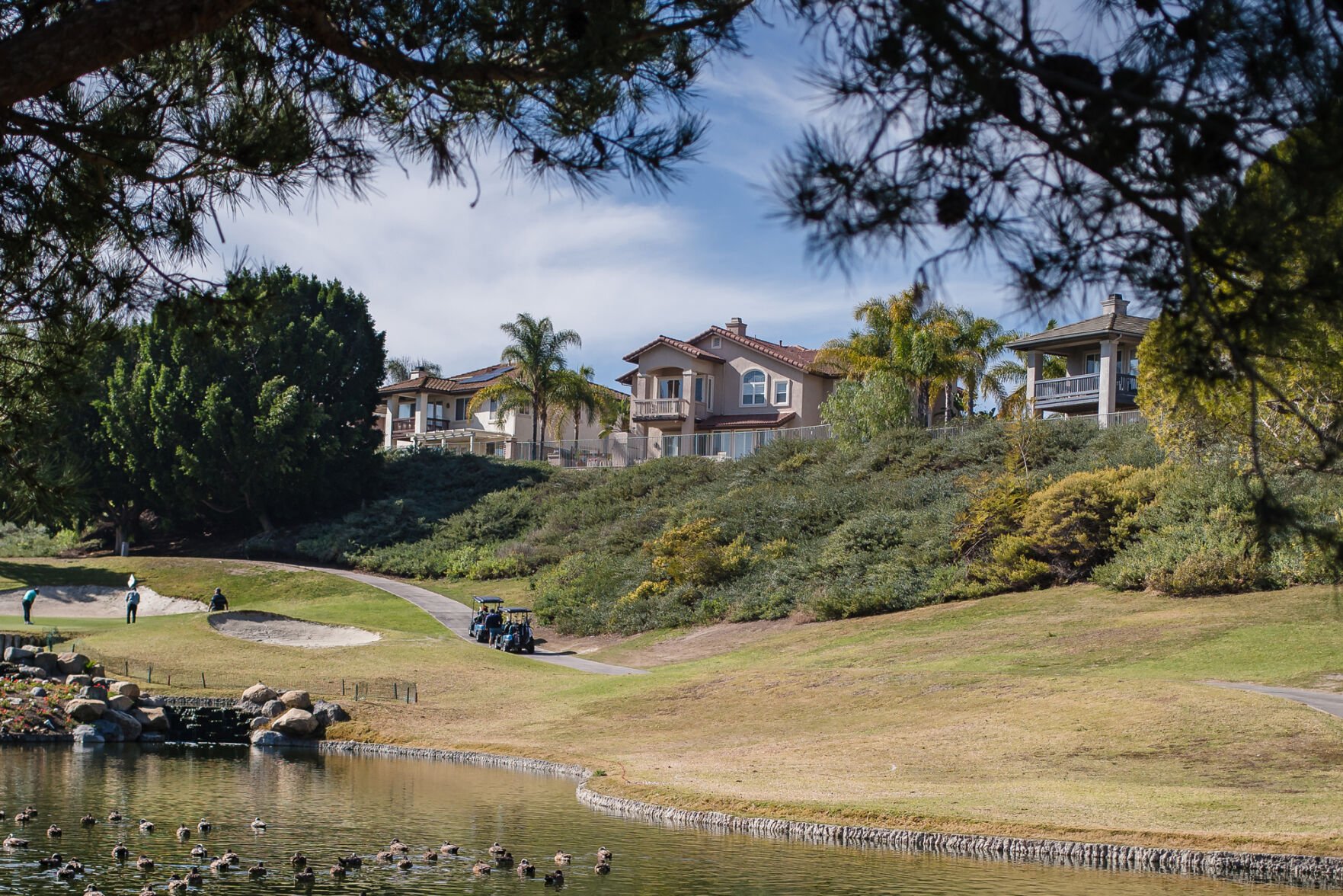 Ariana Drehsler
Eastlake – 91913, 91914 
What's Here
If you're a '90s kid, most of Eastlake didn't exist when you were growing up. The planned community within the city of Chula Vista sits east of the 805 and rapidly expanded during the mid-2000s. The first homes were constructed near the namesake artificial lake, and today the subdivisions stretch past Highway 125 to the Otay Lakes, and south to Otay Ranch. This is where you look for newer homes, streets with wide sidewalks, and small community parks. There are several public elementary schools, along with bilingual language academies, prep schools, and charter schools. Even though it's suburban, nature is nearby: Upper Otay Reservoir is lined with hiking trails that lead into Proctor Valley reserve, and Lower Otay Reservoir has parks with views, kayaking, fishing, and boating.
Why Now: Home prices in the 91913 zip code increased by 10 percent in 2020 to a median of $700,000, which hovers near San Diego's median home price of $650,000. Houses have been selling here fast—in December 2020, the average home in Eastlake sold after being on the market for just 12 days. Over in 91914, the median home price actually decreased in 2020 from the year prior, from $1.15 million to $825,000.
What You Can Get: Not only are homes here newer, but buyers will find more rooms and square footage than the average house in central San Diego. A three-bedroom home that's over 2,000 square feet near the Chula Vista Elite Athlete Training Center is selling for $650,000, whereas a five-bedroom, 4,000-square-foot home on a cul-de-sac in Eastlake Woods is priced at $1.28 million.
On the Horizon: Amazon's newest distribution center is taking shape nearby on Otay Mesa Road right now, and at more than 3 million square feet it's on track to be the largest building in the entire county when complete (that's bigger than the convention center!) The mammoth project will bring 1,500 new jobs to the area when it opens (and hopefully even faster delivery for orders). Twin brand-new townhome communities, Alay and Suwerte, are under construction from Heritage Building and Development near Eastlake Greens, with homes starting in the high $300,000s and going up to the $600,000s. Also, new life is coming to a local strip mall soon when Chula Vista Brewery opens a second brewpub in The District at Eastlake.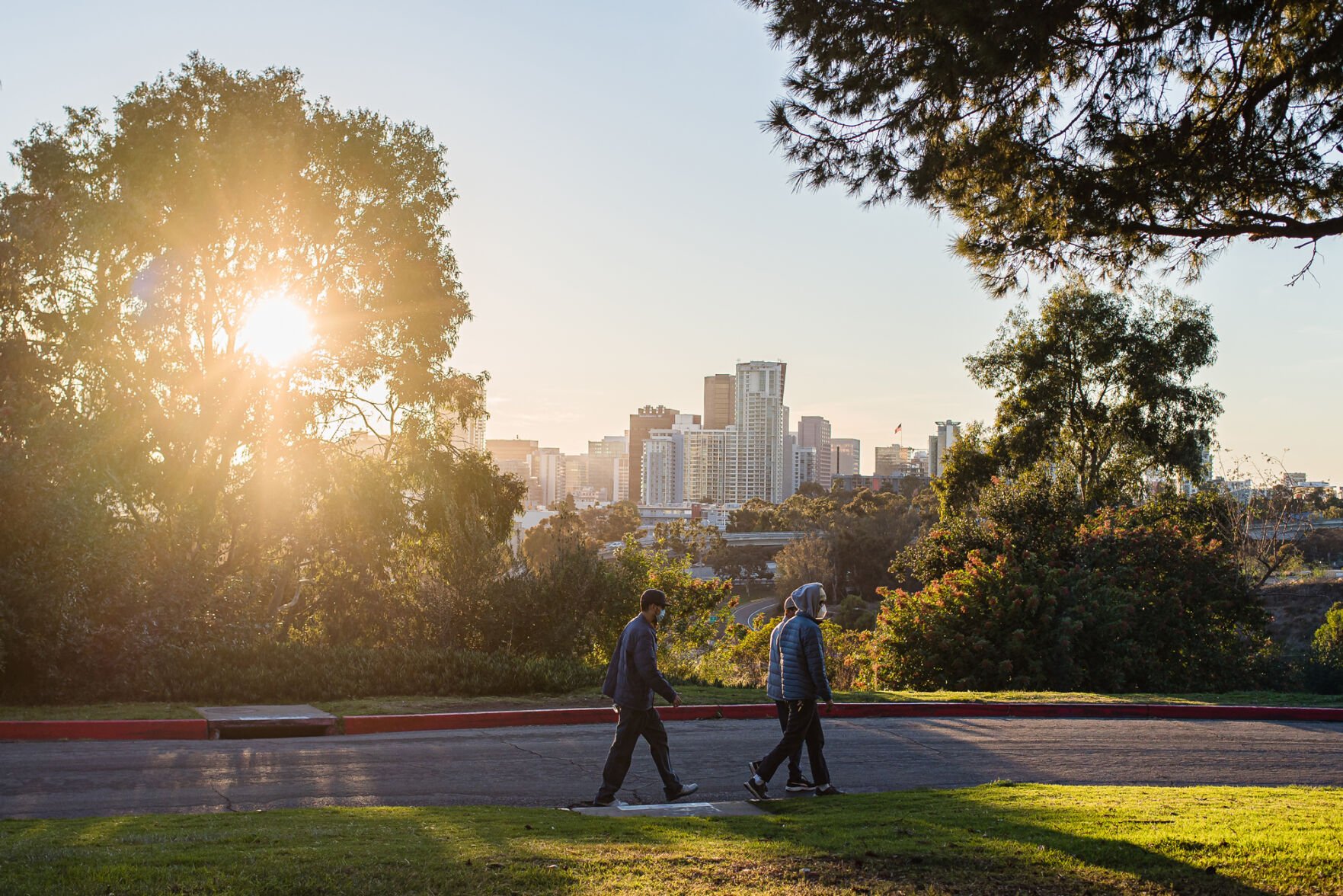 Ariana Drehsler